'The crocodile has not changed':Zimbabwe opposition warns of election violence
BY JASON BURKE AND NYASHA CHINGONO
The leader of Zimbabwe's main opposition party has warned of violence and repression by the ruling Zanu-PF party to ensure victory in elections scheduled for later this year.
In an interview with the Observer, Nelson Chamisa, president of the Citizens Coalition for Change (CCC), called on the international community to have "eyes on" the struggling southern African country despite other crises around the world and to "offer solidarity" to those fighting for change there.
"Here too, people are being killed for their opinions. Zimbabweans want to see change and want to see a transformation," Chamisa said.
The coming elections, set to be held in July or August, will be the second after the military takeover that ended the rule of veteran leader Robert Mugabe in 2017 and brought Emmerson Mnangagwa, one of the former dictator's chief lieutenants, to power.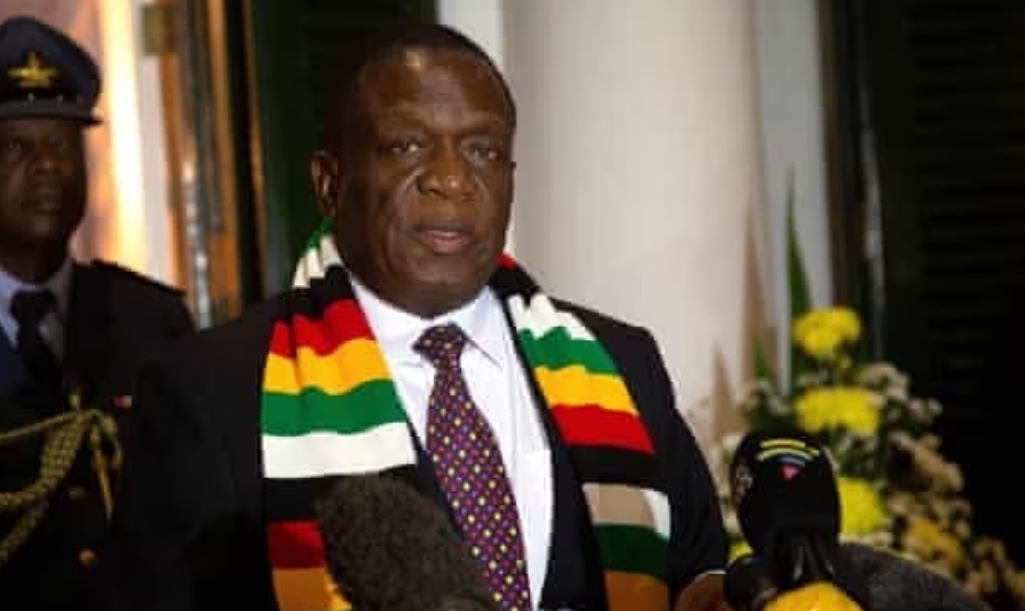 Hopes of a new era of reform, democracy and accountability after the 37 years of Mugabe's increasingly authoritarian regime proved misplaced. Critics of the new government have faced successive crackdowns while economic conditions for most of the population have worsened.
Mnangagwa, whose guile and alleged brutality earned him the nickname "the Crocodile", is expected to stand for a second term in this year's elections.
"The leopard has not changed its spots … The crocodile has not changed its antics and tactics, so violence is a big fear. Violence is the Zanu-PF's default setting. We see dark clouds gathering," Chamisa said.
Last weekend, the authorities gave a vivid demonstration of what opposition activists might expect in the months ahead when they raided a gathering of CCC activists in a private home in the Budiriro township, about 10 miles (16km) from the centre of the capital, Harare. Dozens were detained, and 25 appeared in court last week.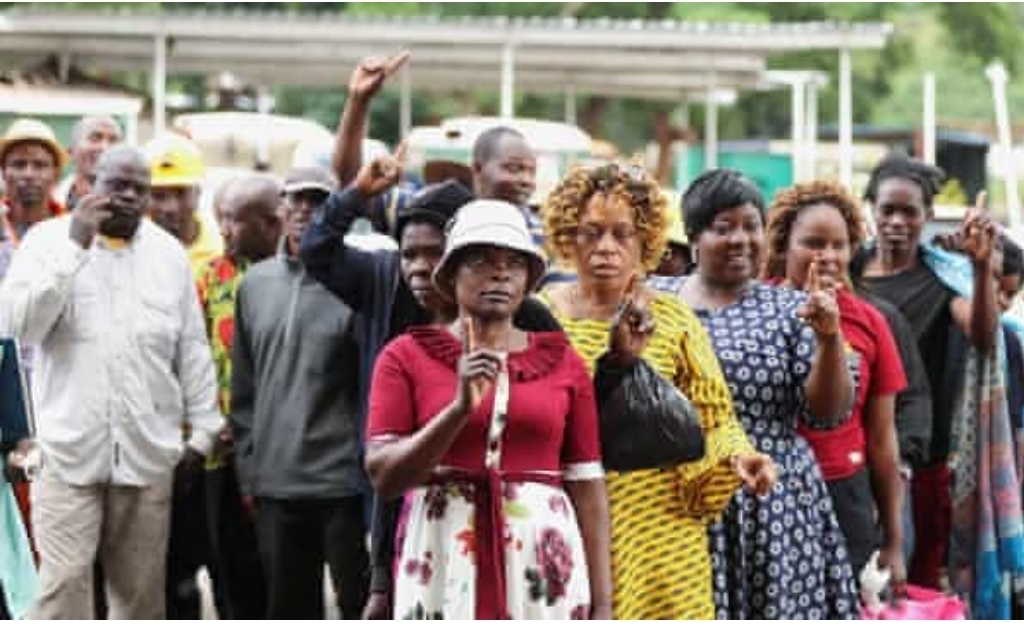 Lawyers are also fighting to free Job Sikhala, a CCC leader viewed as an important figure in winning urban support for the party. Sikhala has now been held in the Chikurubi maximum security prison on the outskirts of Harare for more than seven months. The outspoken politician was charged with inciting violence after allegedly threatening to avenge the murder of an opposition activist whose body was mutilated before it was dumped in a shallow well last June.Last year, the Zimbabwean author Tsitsi Dangarembga was given a six-month prison sentence after being found guilty of inciting violence when she held up in public a placard inscribed "We want better. Reform our institutions". The sentence was suspended for five years on the condition that she does not repeat the offence.In the 2018 presidential election, which was marred by allegations of vote rigging, Mnangagwa narrowly avoided a run-off, winning 50.8% of the votes. Chamisa, a 44-year-old former pastor, was then running on the ticket of the Movement for Democratic Change alliance and won 44.3% of the ballot. Shortly after the poll, six people died when soldiers opened fire on protesters and commuters in central Harare.
Though many towns and cities are bastions for the opposition, Zimbabwe's countryside has long been held by the ruling party, which can deploy powerful networks of patronage and intimidation to secure support.
Officials of the CCC, which was founded a year ago, say they are pursuing a low-level, "village by village" effort to win votes. "It's been totally legal but very quiet. We now have a presence in every village," said Fadzayi Mahere, the CCC's spokesperson.But Piers Pigou of the International Crisis Group, a conflict-prevention organisation, said the CCC lacked the infrastructure to effectively mobilise potential support in rural areas, where 65% of the voters live, and to protect supporters from retaliation. "They may not be able to defend the vote they do have. They need 40,000 poll agents and are going to struggle to get them," Pigou said.
The Zimbabwe Peace Project (ZPP), a non-governmental organisation, has recorded hundreds of incidents of assault, threats or intimidation across Zimbabwe: 263 in November and 209 last month. The Zanu-PF was responsible for about 45% of them, followed by the police with 28%. Almost nine out of 10 victims were not affiliated with a political party, while the remainder were CCC supporters.
Jestina Mukoko, director of the ZPP, said the ruling party guarded its influence in rural areas "jealously", adding: "They have a system on the ground especially for events like elections. They deploy gatekeepers who keep an eye on particular communities. People are told that they will know who they voted for … and that instils a lot of fear."A further complaint is that Zimbabwe's electoral commission has redrawn constituency boundaries to suit the ruling party. Obert Masaraure, a political activist and leader of the Amalgamated Rural Teachers Union of Zimbabwe, alleged that it was "a clear case of gerrymandering".
Mnangagwa and the ruling party will also benefit from access to state resources such as relatively well-funded media. This makes them formidable opponents to a still fragmented opposition, analysts believe, despite the appeal of a charismatic leader and deep discontent. "There's no doubt that Zanu-PF will win," Pigou said.
We have to build an anthem for change, transformation, freedom and democracy that all African voices have to sing
Monica Mutsvangwa, Zimbabwe's information minister, did not respond to messages from the Observer but has said the government is committed to press freedom, pluralism and "feeding the nation the right information through the correct and appropriate channels".In a speech at the National Defence University in Harare last week, Mutsvangwa accused the "military-industrial complex of the west" of trying to seize Zimbabwe's natural resources. "The onslaught directed at Zimbabwe by the west and its media is as a result of the vast wealth endowments the country has which they want to resume their old habits of looting," she told students.
The elections come against a background of profound economic hardship. Inflation is estimated at between 250% and 400% annually and the World Bank expects the economy to slow further in 2023. Some areas receive less than four hours of electricity daily.
Mavis Mapako, 33, does not make enough from her small stall in Kuwadzana, a township west of central Harare, to pay the school fees for her six-year-old son. "Life has become tougher – this year, it seems things will get worse. Fees have been hiked so my son may not be able to enrol this term. It is not just his school fees – I need uniforms, books and other things I just cannot afford," Mapako said.Alberta Mafusire just about feeds his five children by selling scrap metal that he finds in bins or lying abandoned: "I wake up at 5am before other pickers start picking. That way I am able to fill my cart. For all my hard work, I will get $10" – enough, he said, for a sack of cornflour.
Chamisa said that 2023 was to be a year of change, victory and breakthrough. "We are very united as a people and as citizens. Change is happening in Africa. We have to build an anthem for change, transformation, freedom and democracy that all African voices have to sing."The Guardian
Gaseous coal substances exposes Hwange residents to TB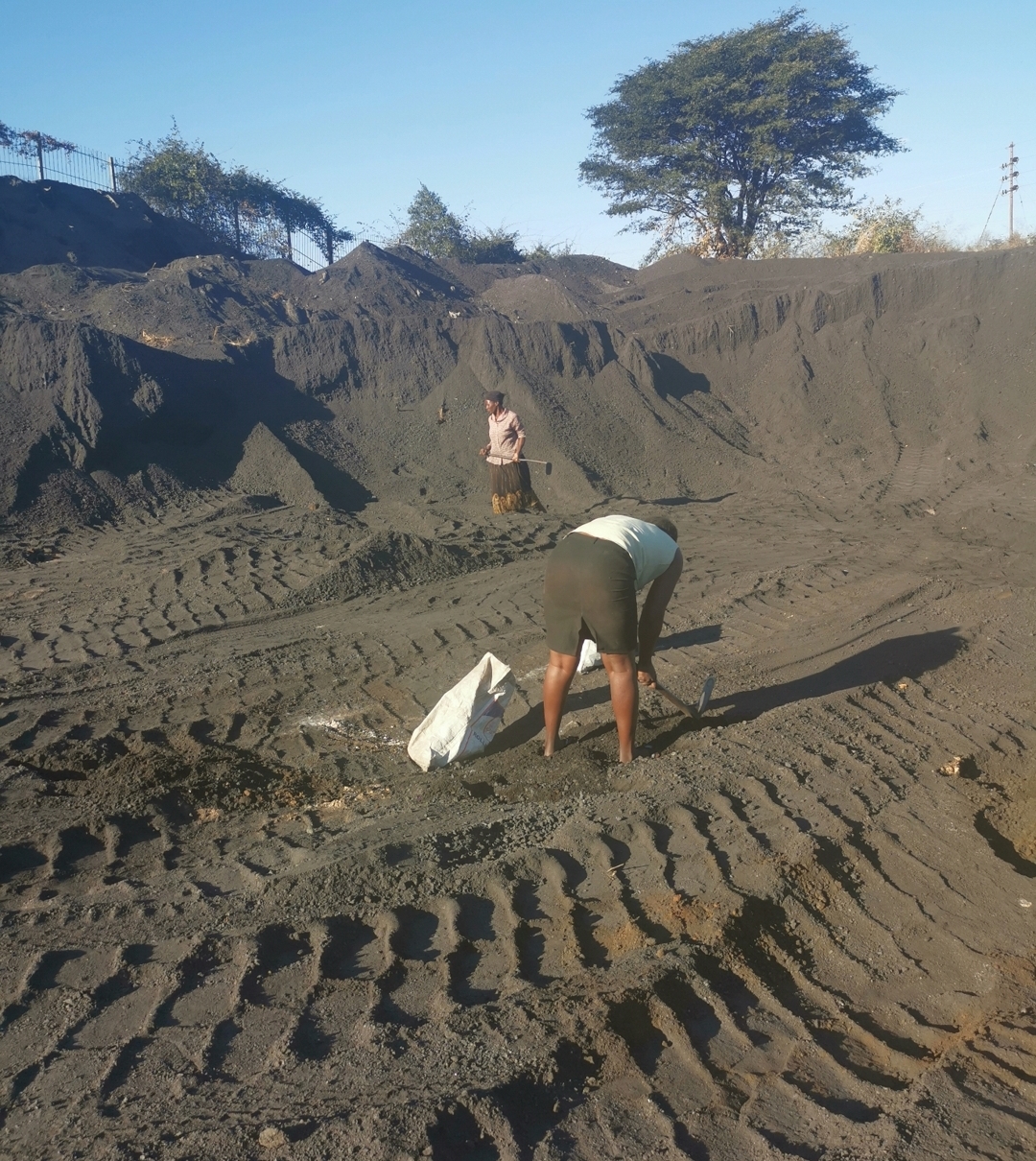 BY NOKUTHABA DLAMINI 
In the scorching sun, Litha Ncube and her nine-year-old daughter are armed with hoes and shovels as they make way to a dumpsite to scavenge for a precious by-product of coal, coke.
The poverty-stricken widow from Hwange's Madumabisa Village says she has no option but to scrounge for the product in a life-threatening environment that has claimed the lives of many. This is her only means of survival. 
As she digs the dumpsite without any Personal Protective Clothing (PPE) such as the surgical mask, her daughter's task is to pick and separate the coke from the chaff and fill a 50-kilogramme sack. This quantity of coke fetches US$5, which she says helps to sustain her family.
Her husband died at the height of Covid-19 pandemic in 2021 after he was diagnosed with Tubercolosis (TB) which he  contracted due to inhaling of coal dust at the same dumpsite. 
Ncube was also diagnosed and it took her over 12 months to fully recover. 
"If I stop, who will support my children?" Ncube quizzes as she continues to dig.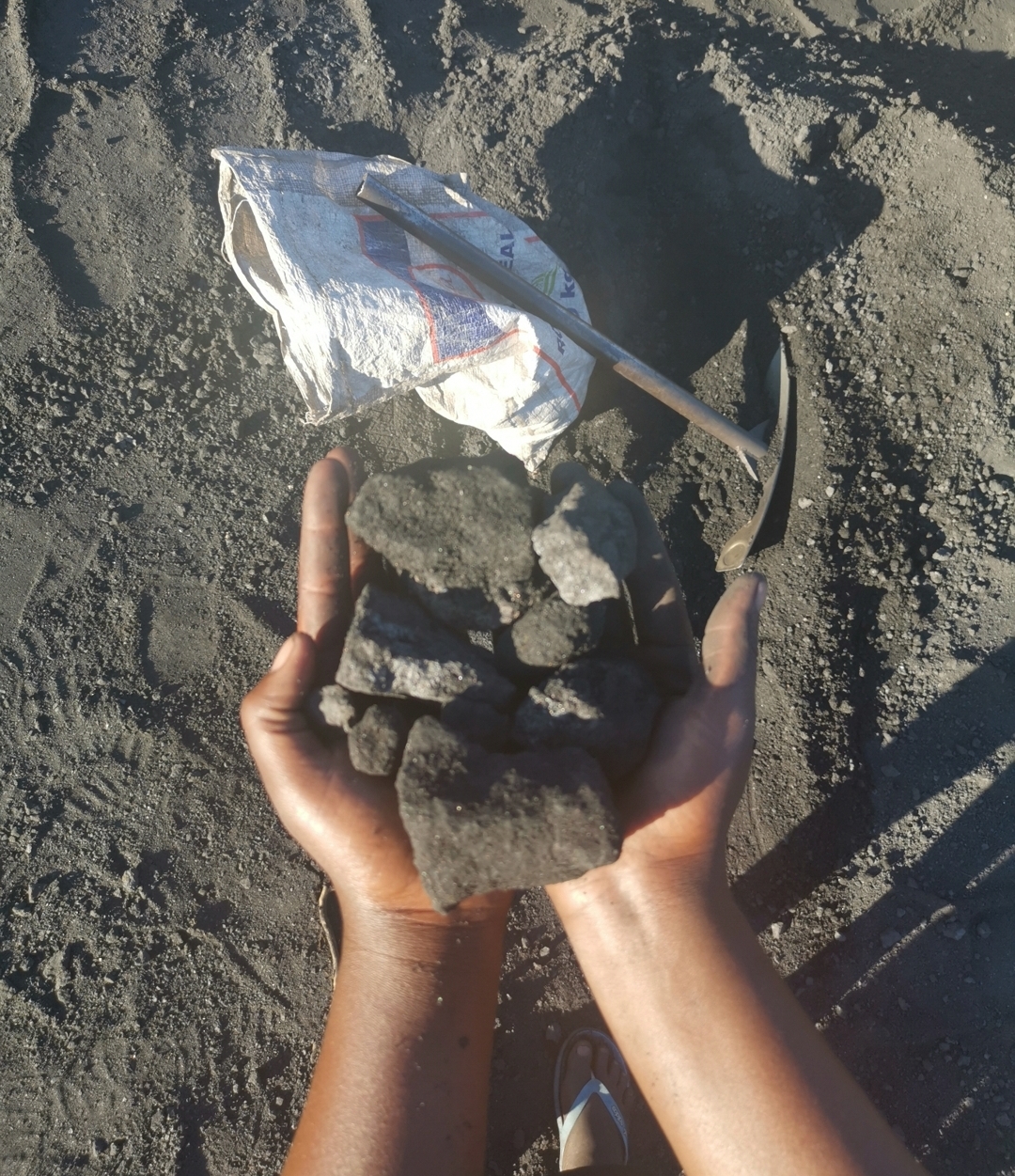 Ncube is among the many women in Hwange who have resorted to trespassing into the Hwange Colliery Company Limited (HCCL) dumpsite in search of coke, which they resell to make ends meet.
TB is one of the leading causes of death in Zimbabwe. 
According to Community Working Group on Health, about 6 300 Zimbabweans die of TB each year despite it being preventable and curable.
The African region has the second-highest tuberculosis burden worldwide, after Southeast Asia. under the World Health Organisation End Tuberculosis Strategy, countries should aim to reduce TB cases by 80% and cut deaths by 90% by 2030 compared with 2015.
According to National Mine Workers Union of Zimbabwe president Kurebwa Javangwe Nomboka, gaseous substances from coal dusts have left many Hwange villagers and residents exposed to TB, although many are not documented. 
'The prevalence of TB is very high, but undocumented in the areas we have done programs which are around the mining community of Hwange," Nomboka told VicFallsLive.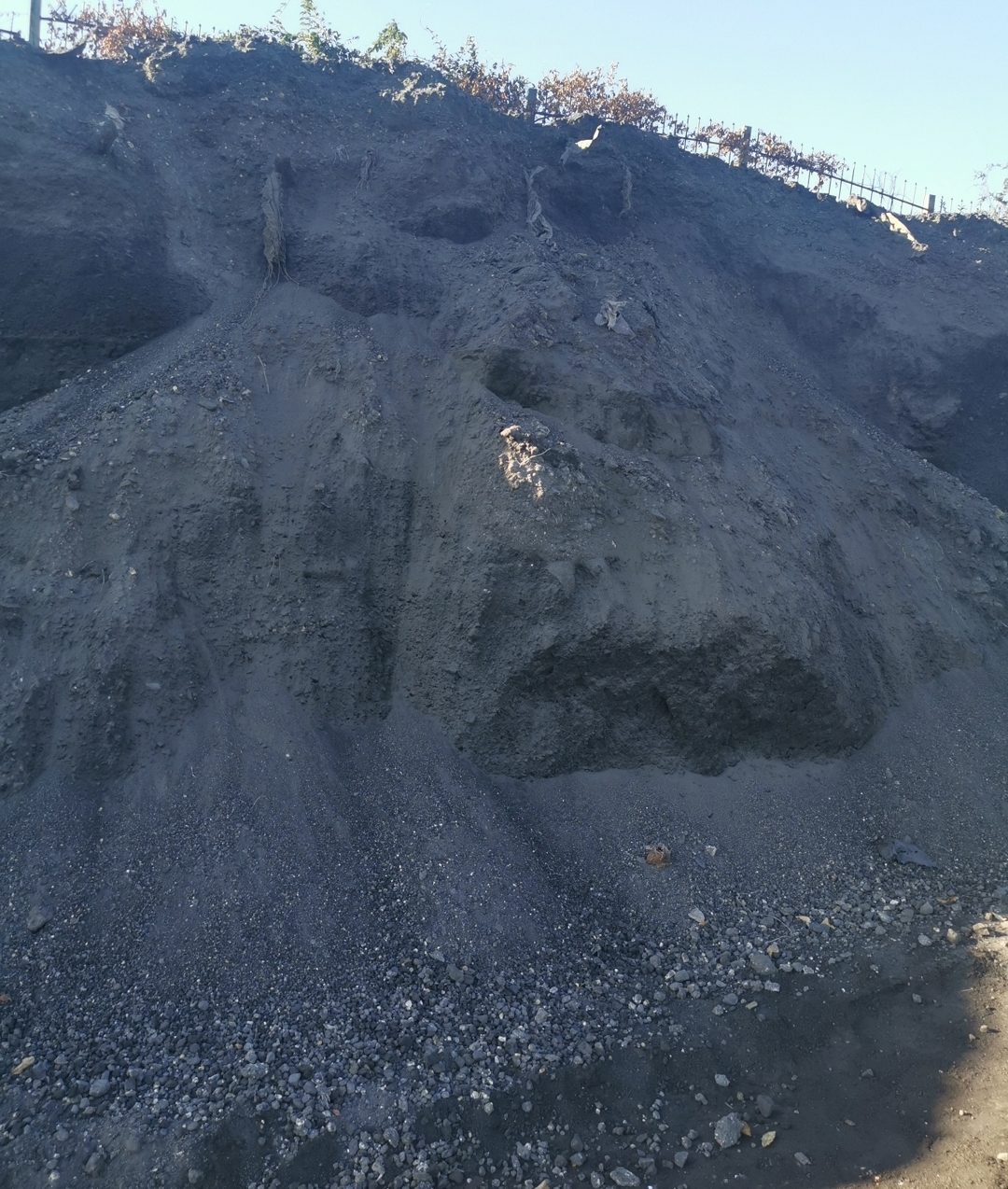 "Coal is the commonly mined mineral in the area  and is well known for its combustible nature and the emission of dangerous poisonous gases."
Nomboka says apart from residents such as Ncube, the scourge is higher in the mining companies, largely Chinese owned. 
He says the mostly affected are underground miners and even those involved in the processing of coal to coking coke.
" Examples of areas with a high risk of TB which my team have visited are HC, Hwange Coal Gasification and South Mining," he revealed. 
"The environment in these mines is heavily embroidered or engulfed with coal dust and gaseous substances which causes a high risk of TB and other related diseases like Pneumoconiosis." 
These heavy dusts and gaseous substances, Nomboka says are also evident in the residential areas and thus posing a risk to the families of miners.
" At Hwange  Coal  Gasification at times the whole complex is engulfed with gaseous substances to an extent that you won't even be in a position to see buildings or people around you,"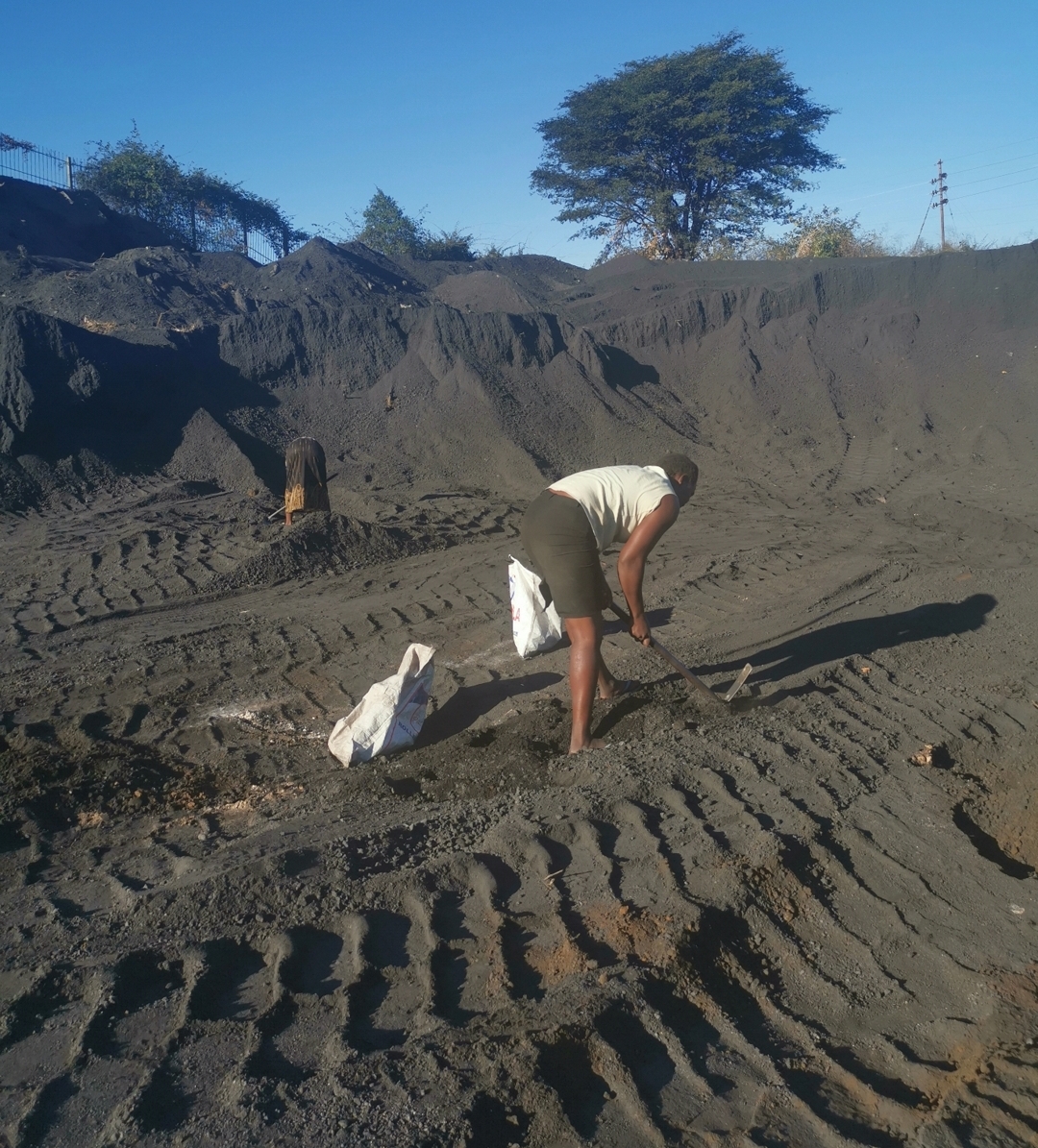 "Besides the dust and gaseous substances there is immense heat that comes out from the furnaces and the personnel working such under environments are spotted with improper and inadequate PPEs and the issue  in these mines has become of lesser priority as it is only acquired when we raise a red flag as a union."
Nomboka said the PPEs being acquired does not meet the standard required under the Mining industry safety regulations leaving workers vulnerable to contracting TB and other related diseases.  
" As a trade union we have reigned in on these defaulting companies to comply with the mining safety regulations and those found not to be in compliance with the regulations have had to be litigated against in order for them to comply," Nomboka revealed. 
"The country needs to adopt stern measures on those who fail to comply with mining safety regulations by enacting laws which provide for hefty fines for companies who fail to provide safety nets for their employees and proper and adequate protective clothing."
Engage communities in TB planning, Government urged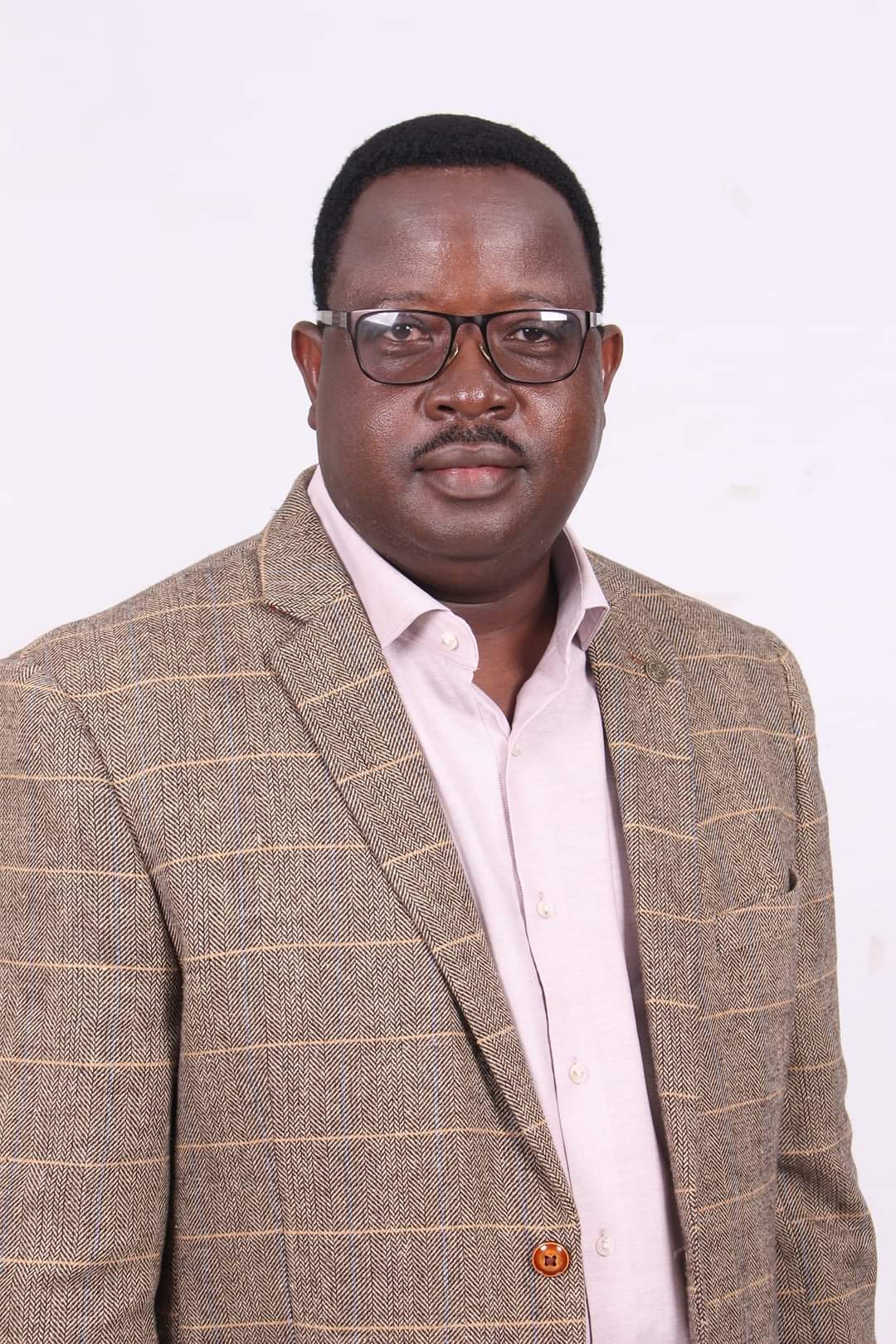 BY NOKUTHABA DLAMINI 
The Community Working Group on Health (CWGH) has called on the government to engage communities in planning and implementing  of strong, integrated Tubercolosis (TB) mitigation as part of response measure, amid revelations that over 6 000 Zimbabweans succumb to the pulmonary disease every year. 
The call was made by CWGH, a health watch organisation executive director Itai Rusike ahead of the World TB Day commemorations.
Rusike said although there has been some efforts made towards ending TB, a killer disease and highlighting further action that is needed to defeat the life-threatening disease, communities should be part of the action. 
"TB remains a major obstacle to attaining the SDG vision of health, development, and prosperity for all in Zimbabwe,"Rusike told VicFallsLive.
"Our country has an estimated 21 000 new cases of TB each year, and 3.1% of these are drug resistant. 
" 6300 Zimbabweans die of TB each year despite it being preventable and curable."
According to health activists, most of these are recorded in mining towns and communities where there is no adequate Personal Protective Equipment. 
Rusike also called for more scientific research and funding towards eradication of pulmonary disease including the Covid-19 pandemic. 
"Funding for research on TB in Zimbabwe is minimal, and new tools to prevent, diagnose, and treat TB are urgently required," he said.
"There is an opportunity to leverage Covid-19 infrastructure and investments to improve the TB response, integrate TB and Covid-19 testing and tracing, and strengthen efforts to overcome the barriers that people continue to face when accessing TB services."
According to studies,  the advent of Covid-19, three years ago eliminated 12 years of progress in the Global Fight against TB as governments, due to its response to the pandemic pushed aside TB outreach and services, resulting in a 20% drop in diagnosis and treatment worldwide.
"This World TB Day 2023 (March 24) we emphasize that "Yes! We can end TB" – aims to inspire hope and encourage high-level leadership, increased investments, faster uptake of new World Health Organisation recommendations, adoption of innovation, accelerated action and multisectoral collaboration to combat the TB epidemic,"Rusike said.
"It is time for the government to fulfill its commitments towards defeating TB. 
"The government should engage communities in planning and implementing strong, integrated TB and Covid-19 mitigation and response measures." 
 In addition, he said, there is need to increase financing for TB prevention and care, innovations in care delivery, and research and development, including for new TB vaccines to prevent the development of Drug Resistant TB. 
" The theme brings attention to tuberculosis (TB) and our collective power to end TB by 2030 and therefore reach the SDG goals," he added.
"It brings hope and builds on the amazing work done in 2022 by Zimbabwe as one of the TB High Burden Countries to recover from the impact of Covid -19 while ensuring access to TB treatment and prevention.
" It is time to take urgent action to get back on track and accelerate collective efforts to fulfill the 2022 United Nations targets on TB to defeat the disease and save lives.
"The commitments made, and targets set by Heads of State and other leaders to accelerate action to end TB must be kept even in Covid-19 crisis and should be backed by adequate investments (and) this will help to protect the lives of thousands of peoplesuffering from TB and to prevent further loss of gains made in the fight against TB.
" Not one more person should die from TB because it is a preventable and treatable disease." 
'Neglect and failure 'crippling local authorities, Mnangagwa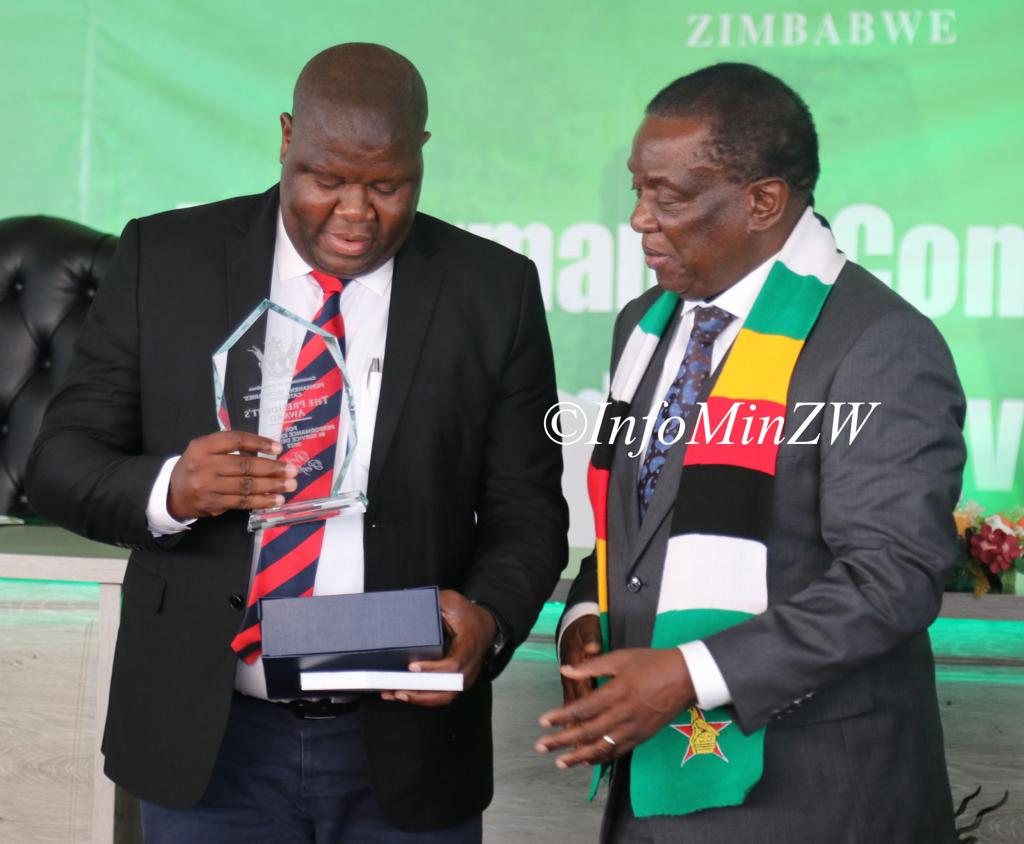 BY NOKUTHABA DLAMINI
Neglect and failure by the majority of local authorities is crippling the service delivery and the country's goal to be an upper middle class by 2030, president Emmerson Mnangagwa has lamented.
Mnangagwa said this on Thursday at a programme for the announcement of the 2022 performance evaluation results and signing of perfomance contracts for senior public officials for Fiscal year 2023 at the State House.
Present were Ministers, Permanent Secretaries, Chief Executive Officers for Parastatals and Local Authorities, Vice Chancellors of State Universities among other senior civil servants signing their 2023 performance contracts.
"Performance of local authorities as outlined in the assessment report remains worrisome and a huge drawback in our march towards Vision 2030," Mnangagwa was quoted saying by the Ministry of Information, Publicity and Broadcasting.
"While devolution funds have gone a long way in accelerating infrastructure development,neglect and failure by majority of local authorities to focus on their core mandate of service delivery is unacceptable."
No local authority won the best performance award.
97 out of 101 Public Entities spread on 21 ministries were evaluated and nine exceeded set target, 47 percent met set target, 30 percent were within allowable variance and four percent below set target and below allowable variance.
Best performer award was given to the viice chancellor of Harare Institute of Technology.
At least 20 permanent secretaries were evaluated and one exceeded set target, 15 met set target and four were below set target but within allowable variance.
Overall best performer was John Bhasera in the ministry of Lands, Agriculture, Fisheries, Water and Rural Development.
For the cabinet ministers, 19 out of 21 ministers were evaluated and two ministers exceeded set target, 15 met set target and two were below set target but within allowable variance.
Best performer award was given to Anxious Masuka from Bhasera's ministry.
Runner up award went to  Fredrick Shava who is the minister of Foreign Affairs.