Orphaned calf is taken under the wing of older elephants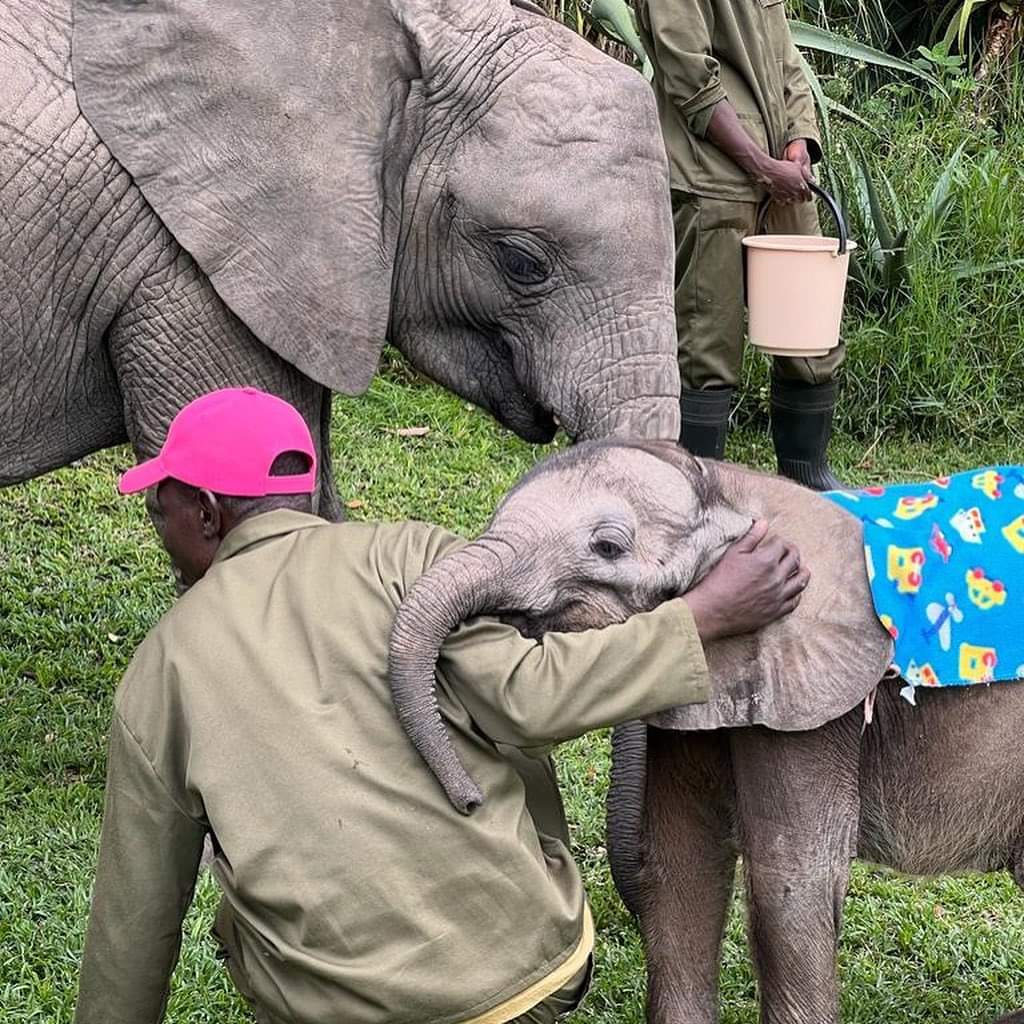 BY RICHARD MARSDEN 
Stick with us little guy! Adorable orphaned calf whose entire family was killed by lightning strike is taken under the wing of friendly older elephants
Orphaned after a lightning strike killed his parents' herd, baby African elephant Eliot had a traumatic start to life.
But since being rescued on Christmas Day and taken to a sanctuary aged just three days old, he has been helped through the tough times – by two friendly older elephants.
Like Eliot, his new playmates Kadiki, aged three, and Beatrix, one, were also orphaned and narrowly escaped death.
Kadiki survived deep wounds after a lion attack at only a day old, while Beatrix was rescued after she became trapped in a gully.When Beatrix arrived at the sanctuary, Kadiki took on the role of mother. Pictures of Kadiki gently wrapping a reassuring trunk round Beatrix captured the hearts of Mail readers last year.
Now they are passing on their love to three-month-old Eliot. All three live at the Zimbabwe Elephant Nursery near the capital Harare. Animal campaigner Roxy Danckwerts, whose charity Wild is Life runs the site, said: 'The other two immediately comforted Eliot because they've been through it. The intensity of the emotion and care is extraordinary.'
Academic research has revealed elephants typically have 'very strong social bonds' within family groups.
Once the three are strong enough, the nursery hopes to move them to a reserve near Victoria Falls – which is safe from poachers – to integrate with wild elephant herds.
New 4-star hotel, 5 000 seater conference facility for Victoria Falls
BY NOKUTHABA DLAMINI
Government has approved the development of the Masuwe Special Economic Zone in Victoria Falls by the Mosi-oa-Tunya Development Company (MOTDC), which will see the tourism city getting additional facilities such as the four-star hotel with a 5 000 seater conference venue, medical tourism facilities, a golf estate and a shopping mall.
Mosi-oa-Tunya Development Company (MOTDC) is a special-purpose vehicle that was mandated to spearhead the construction of a conference facility that hosted the United Nations World Tourism Organisation General Assembly in 2013.
Cabinet was briefed about the latest update report on
Tuesday by the Environment, Climate, Tourism and Hospitality Industry minister Nqobizitha Ndlovu, amid revelations that the multimillion project will be rolled out in phases.
"Cabinet is informing the nation that project implementation shall be rolled out in two phases," post-cabinet minutes read.
"Phase One entails construction of bulk water supply systems for the entire Masuwe Special Economic Zone and development of internal water, sanitation, roads and storm water drains at an estimated total cost of US$120 million.
"Phase Two will witness the development of the remaining 930 hectares at approximately US$85 million."
It was further announced that the overall estimated project implementation period will be 24 months.
"Mosi-oa-Tunya Development Company moved to Victoria Falls in April 2022, and this is expected to accelerate project implementation and to promote tourism development in the greater Victoria Falls area,"
"The nation is further being informed that Old Mutual Life Assurance Company will construct a 4-star hotel with a 5 000-seater conference facility; medical tourism facilities; a golf estate and a shopping mall on land which the government will allocate. The project will comply with all relevant environmental statutes, including the use of solar to provide clean energy."
The Masuwe area has been declared a Special Economic Zone in order to ensure that the project raises funds for self-financing.
"A Master Plan will be developed in order to guide implementation of the project. Government will maintain a shareholding on every portion of the land earmarked for development projects in Victoria Falls."
In August 2020, Cabinet broadened the mandate of the company to cover tourism infrastructure development in Victoria Falls.
The company subsequently entered into a Joint Venture Partnership with Old Mutual Life Assurance Company for financing a Feasibility Study for the development of backbone infrastructure for the Masuwe Special Economic Zone, measuring 1 200 hectares.
The feasibility study appraisal indicated that the development project is viable, with an acceptable profit margin of US$57 696 447.00 which is 15.5% and 18.2% of gross development value and development cost, respectively.
Gaseous coal substances exposes Hwange residents to TB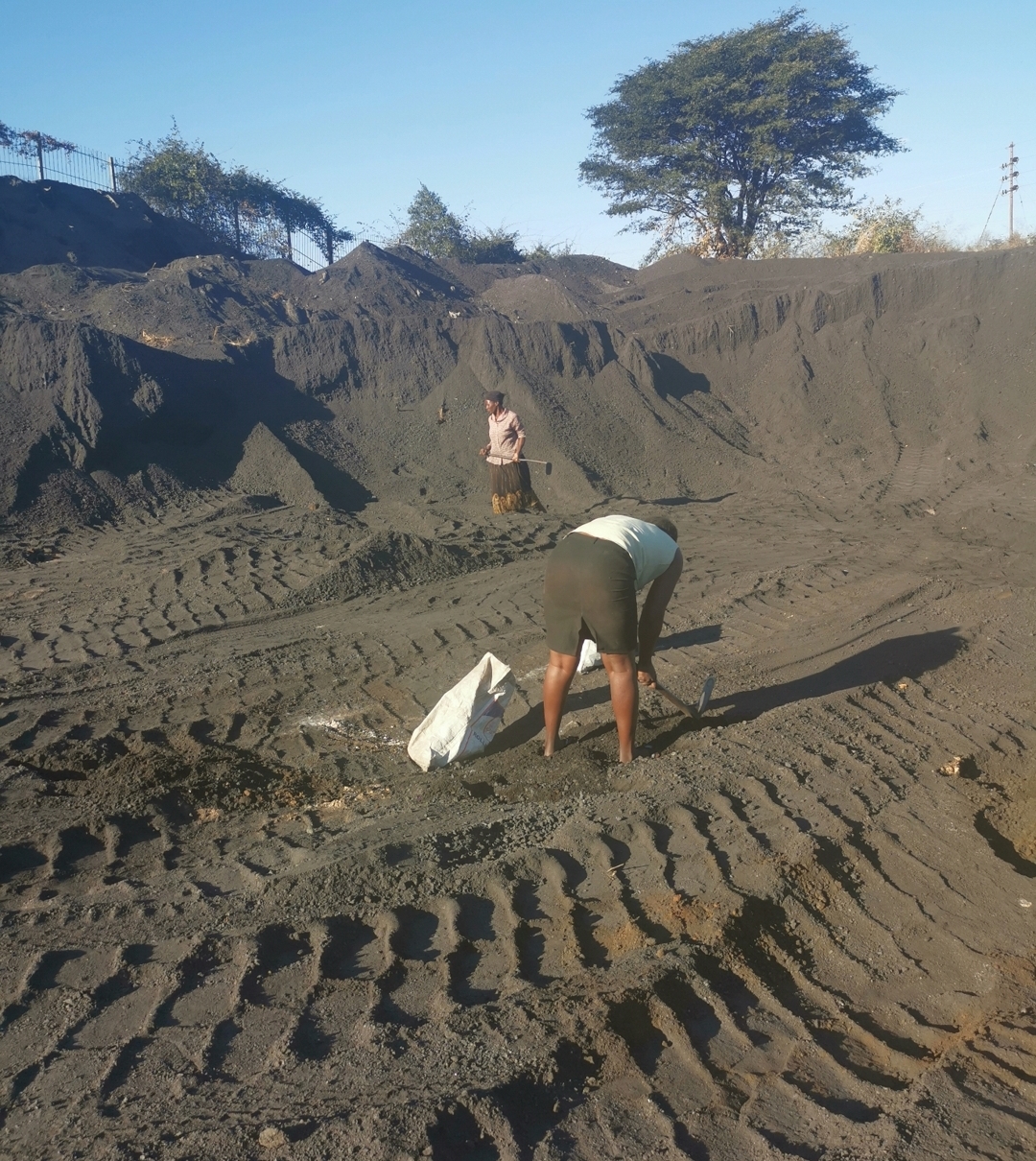 BY NOKUTHABA DLAMINI 
In the scorching sun, Litha Ncube and her nine-year-old daughter are armed with hoes and shovels as they make way to a dumpsite to scavenge for a precious by-product of coal, coke.
The poverty-stricken widow from Hwange's Madumabisa Village says she has no option but to scrounge for the product in a life-threatening environment that has claimed the lives of many. This is her only means of survival. 
As she digs the dumpsite without any Personal Protective Clothing (PPE) such as the surgical mask, her daughter's task is to pick and separate the coke from the chaff and fill a 50-kilogramme sack. This quantity of coke fetches US$5, which she says helps to sustain her family.
Her husband died at the height of Covid-19 pandemic in 2021 after he was diagnosed with Tubercolosis (TB) which he  contracted due to inhaling of coal dust at the same dumpsite. 
Ncube was also diagnosed and it took her over 12 months to fully recover. 
"If I stop, who will support my children?" Ncube quizzes as she continues to dig.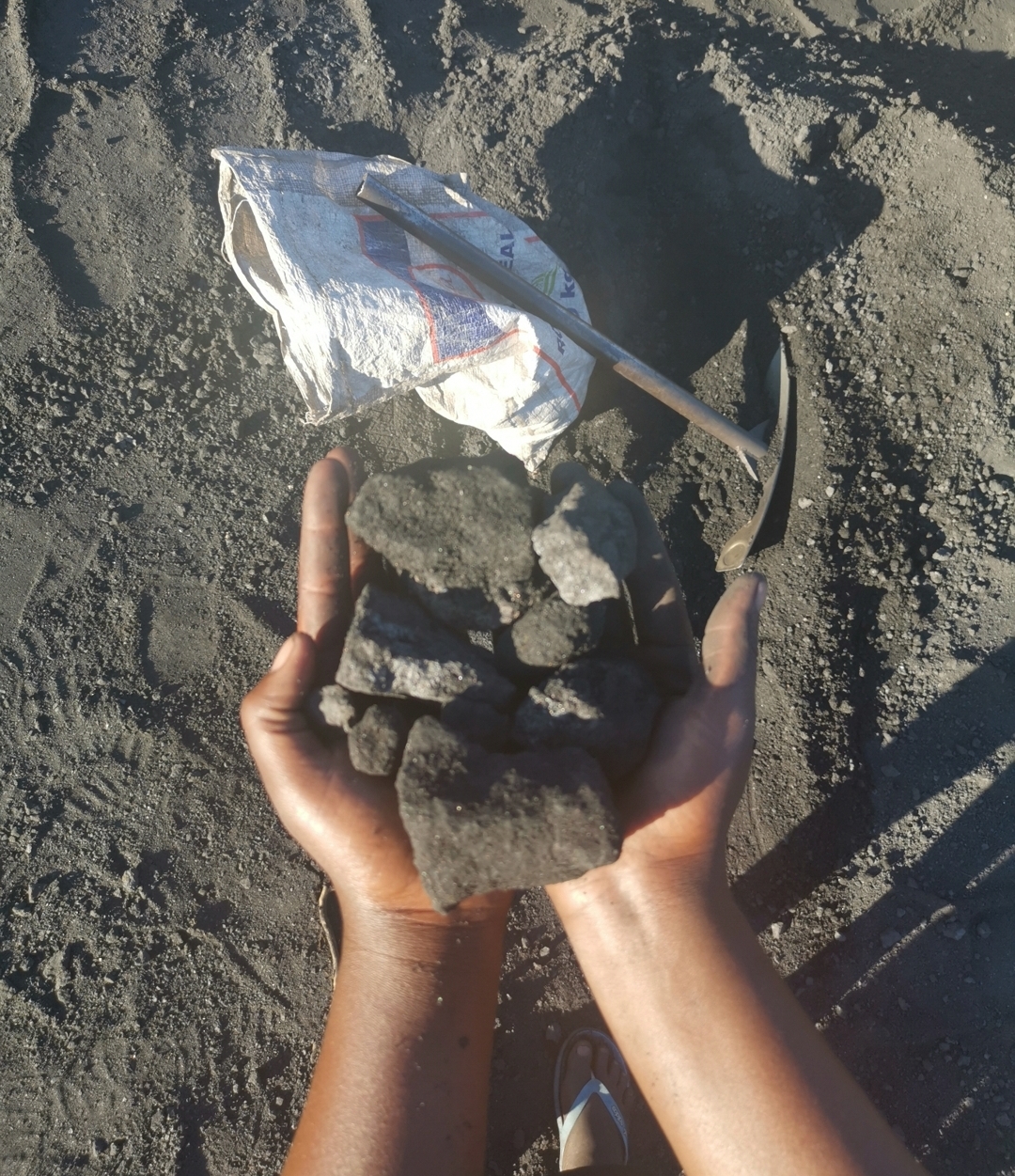 Ncube is among the many women in Hwange who have resorted to trespassing into the Hwange Colliery Company Limited (HCCL) dumpsite in search of coke, which they resell to make ends meet.
TB is one of the leading causes of death in Zimbabwe. 
According to Community Working Group on Health, about 6 300 Zimbabweans die of TB each year despite it being preventable and curable.
The African region has the second-highest tuberculosis burden worldwide, after Southeast Asia. under the World Health Organisation End Tuberculosis Strategy, countries should aim to reduce TB cases by 80% and cut deaths by 90% by 2030 compared with 2015.
According to National Mine Workers Union of Zimbabwe president Kurebwa Javangwe Nomboka, gaseous substances from coal dusts have left many Hwange villagers and residents exposed to TB, although many are not documented. 
'The prevalence of TB is very high, but undocumented in the areas we have done programs which are around the mining community of Hwange," Nomboka told VicFallsLive.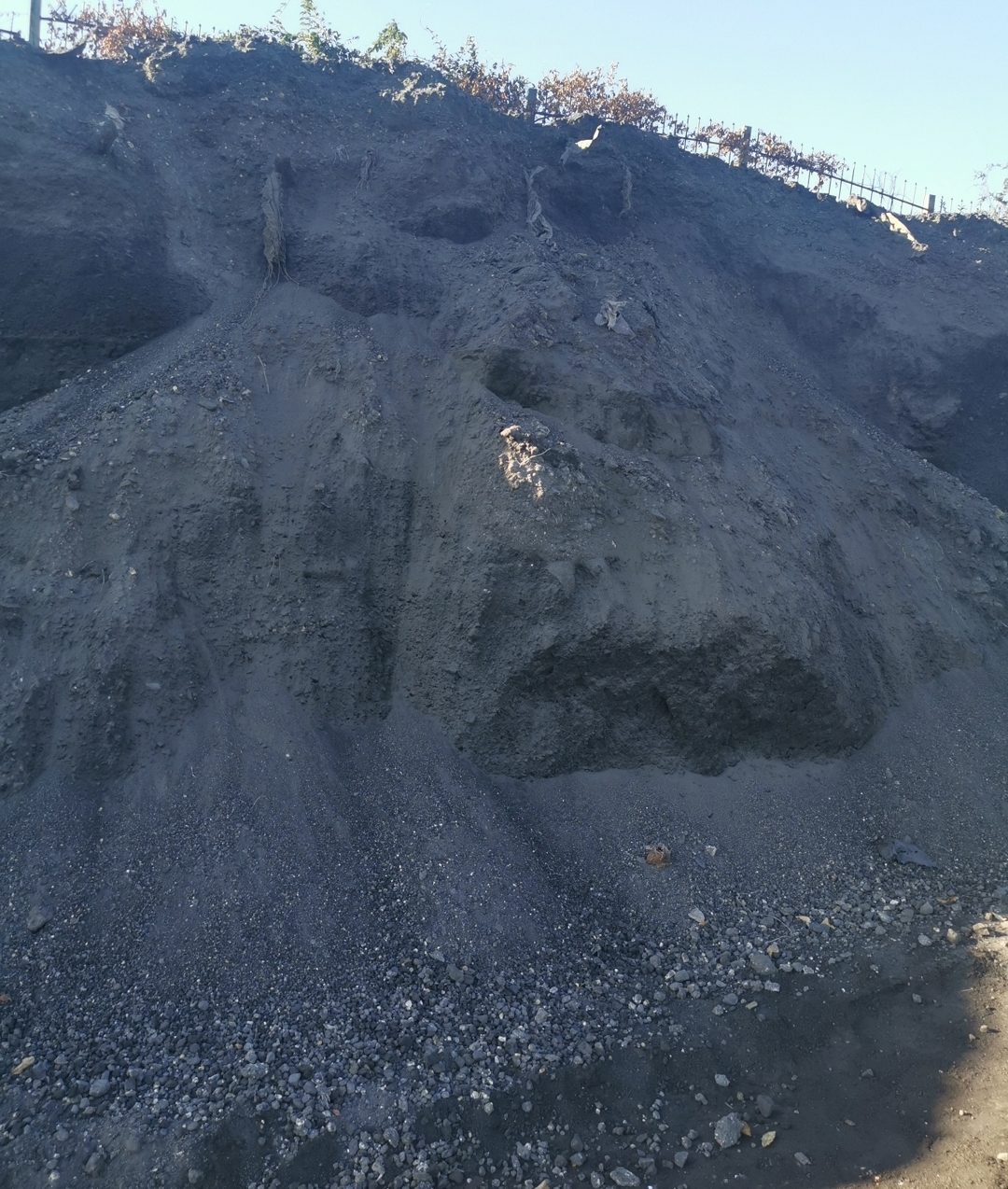 "Coal is the commonly mined mineral in the area  and is well known for its combustible nature and the emission of dangerous poisonous gases."
Nomboka says apart from residents such as Ncube, the scourge is higher in the mining companies, largely Chinese owned. 
He says the mostly affected are underground miners and even those involved in the processing of coal to coking coke.
" Examples of areas with a high risk of TB which my team have visited are HC, Hwange Coal Gasification and South Mining," he revealed. 
"The environment in these mines is heavily embroidered or engulfed with coal dust and gaseous substances which causes a high risk of TB and other related diseases like Pneumoconiosis." 
These heavy dusts and gaseous substances, Nomboka says are also evident in the residential areas and thus posing a risk to the families of miners.
" At Hwange  Coal  Gasification at times the whole complex is engulfed with gaseous substances to an extent that you won't even be in a position to see buildings or people around you,"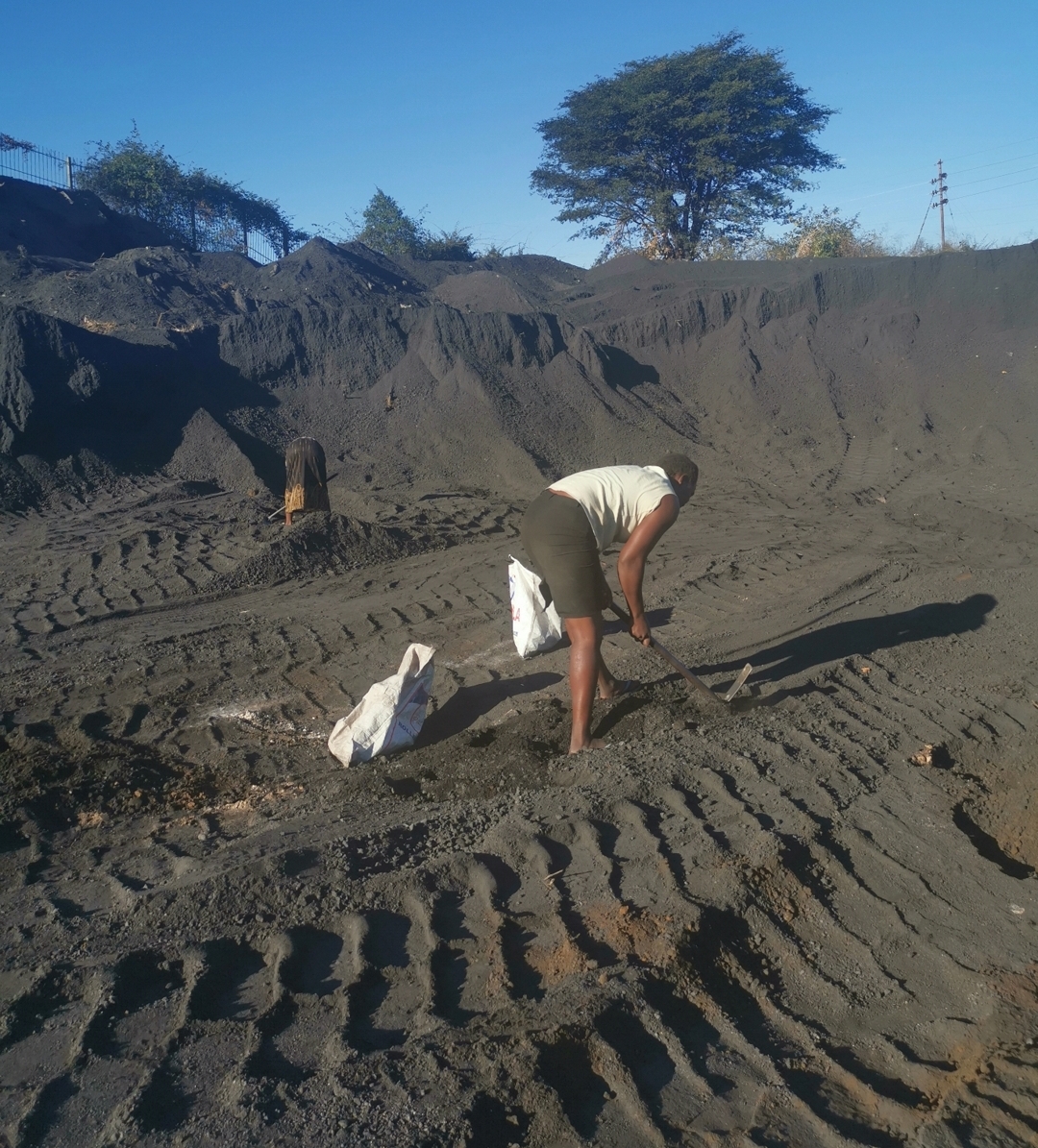 "Besides the dust and gaseous substances there is immense heat that comes out from the furnaces and the personnel working such under environments are spotted with improper and inadequate PPEs and the issue  in these mines has become of lesser priority as it is only acquired when we raise a red flag as a union."
Nomboka said the PPEs being acquired does not meet the standard required under the Mining industry safety regulations leaving workers vulnerable to contracting TB and other related diseases.  
" As a trade union we have reigned in on these defaulting companies to comply with the mining safety regulations and those found not to be in compliance with the regulations have had to be litigated against in order for them to comply," Nomboka revealed. 
"The country needs to adopt stern measures on those who fail to comply with mining safety regulations by enacting laws which provide for hefty fines for companies who fail to provide safety nets for their employees and proper and adequate protective clothing."
Hwange National Park giraffes population growing steadily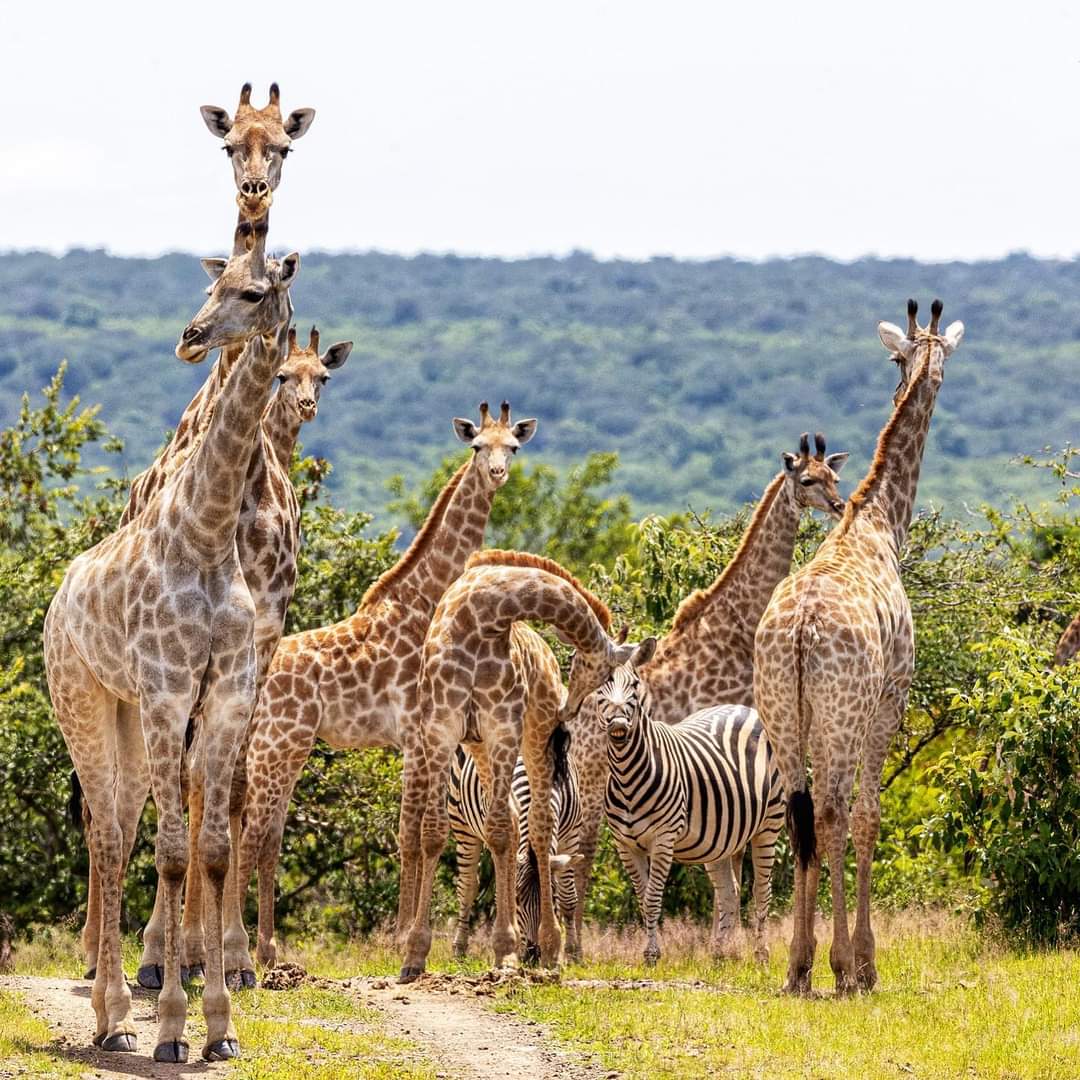 BY NOKUTHABA DLAMINI 
Numbers of giraffes in Hwange National Park are said to be currently stable, following years of fears that they may continue decimating due to poaching, climate change and increasing coal mines around the park. 
According to Bhejane Trust, a wildlife conservation organisation in Matabeleland North Province, the numbers were confirmed to be steady following a recent research inside the park. 
Bhejane said the research project was set up to monitor trends in the giraffe population as giraffe are endangered almost throughout Africa and threatened by competition for food with elephants. 
"So far, our data for Sinamatella shows that the giraffe numbers are holding steady and that there are, in fact, more of them than was previously thought. We will, of course, continue to monitor them," Bhejane wrote on its Facebook page. 
Although Bhejane could not reveal the number of giraffes holding the park, Save Girraffes Now, an organisation which embarked on a project to improve the ability of rangers to protect giraffes and other wildlife within Hwange National Park, said  giraffes have declined sharply in Hwange over the past 25 years, from over 14 500 to about 1 600. 
"The giraffe have been hit hard by direct poaching as well as by specialized snares by poachers to snag giraffes, leading to a slow and agonizing death. These threats are increasing due to coal mines and their settlements being established around the park," the organisation's report read. 
" However, the remaining giraffes in Hwange represent 20% of the entire giraffe population in Zimbabwe. 
As such, we must act NOW to protect these remaining giraffes, and give them the opportunity to thrive, and repopulate Hwange back to their former levels."