How indigenous traditions are saving Zimbabwe's endangered wildlife
BY ANDREW MAMBONDIYANI
A hill with an imposing protruding rock stands on the outskirts of Village F, a small farming community in Zimbabwe, about 50 kilometres south of the eastern border city of Mutare.
A small perennial river, Nyadziye, meanders leisurely around the hill, which is known locally as Buwesunike.
Dense trees surround Buwesunike Hill, and a plethora of bird species chirp excitedly in the undergrowth.
For years, this hill has been a nesting place for a small group of southern ground hornbills.
In this part of the country, southern ground hornbills—identified by their unique jet-black feathers, bright-red throats, and large black beaks—are considered sacred.
Farmers in this area say the birds bring in the rains and herald the start of the farming season.
In the local Jindwi dialect, farmers call these giant birds mariti; in other dialects, they are known as matendera.
Killing them would anger their ancestors, the farmers believe, resulting in droughts for the whole community and bringing serious misfortune to the offender.
A mix of beliefs like these, taboos and myths, passed orally from generation to generation, has been at the centre of wildlife conservation in many parts of the Zimbabwe.
While these taboos are not grounded in scientific explanation, they have helped to protect and preserve some of country's endangered wild animals and birds from poachers—including the southern ground hornbill.
Poaching and destruction of habitats of animals and birds by farming and other activities are growing issues in the country.
Tensions around conservation have risen particularly in communities living near wildlife conservancies and game parks.
However, Indigenous groups under traditional chiefs, including Zimunya and Marange in eastern Zimbabwe, have found other ways to limit hunting and activities that harm the animals.
Local traditional leaders—village heads, headmen, and chiefs—strictly enforce the limits and taboos and impose heavy fines on whoever is caught breaking them.
On the rare occasion a villager breaks the taboos, they are brought before the traditional leaders' courts and forced to pay for the violation in the form of livestock: cattle, goats, sheep, or chickens, as well as grain. In some cases, the fines are used for the revered rainmaking and thanksgiving ceremonies or wildlife conservation projects in the area.
David Mutambirwa, executive director and founder of Mhakwe Heritage Foundation Trust, a Zimbabwe-based foundation advocating for heritage and culture preservation, says Indigenous knowledge systems are critical to wildlife protection.
"Indigenous knowledge systems have been used and are still being used to preserve and conserve wild animals," he says.
"There are certain trees which cannot be cut down.
These knowledge systems involve taboos, values, and norms which are followed in many rural communities."
Following White colonial rule in Zimbabwe, which ended in 1980, he says some communities discarded their traditional ways of wildlife conservation.
"The advent of the so-called Western civilisation in our country affected our cultures in many ways," he says.
"But we are working hard to sensitize these communities through a multifaceted approach."
In Village F, though, residents held on to their reverence for the southern ground hornbills.
"We jealously protect this nesting place," says Nicholas Mukundidza, a farmer and beekeeper at Village F.
"As you can see, we don't cut down trees here. Instead, I have put my beehives to protect these trees," he says, pointing to several wooden beehives scattered on trees in the thick forest.
Mukundidza took me on a short hike through a heavily wooded path to the edge of Buwesunike Hill.
But on this particular hot afternoon, the southern ground hornbills could not be found.
"I'm sure they have flown out to forage for food. They can spend a couple of days out before they come back," he says.
A recent study reveals that southern ground hornbills have now disappeared from some parts of Africa as a result of human activities, including habitat destruction, indirect poisoning, and electrocution, as well as trade in live birds and use in traditional cultural practices.
But for over 40 years, Mukundidza has been farming close to Buwesunike Hill.
He says he has never seen or heard of anyone trying to harm or kill the birds.
There is no proper research done on traditional methods of conservation in this part of the country.
However, a study done at Zimbabwe's Nharira community of Chikomba district reveals that conventional strategies of conserving wildlife and forest resources through fencing the protected areas or imposing fines on trespassers usually creates disputes between locals and the forest and wildlife management authorities.
"When compared to conventional strategies, the [Indigenous knowledge] approach is better as it avoids such conflicts and requires less state resources for enforcing laws to protect wildlife and forest resources," the study says.
In Chikomba district, local people believe poachers in the sacred Chirozva and Daramombe hills can be chased away by bees, wild animals, or snakes, the study documented.
"In other instances, mishaps such as prolonged dry spells and reduction in crop yields may befall the entire community," the study adds.
"Key informants further reported that the convicted individuals [for breaking the taboos] are forced to pay fines in form of a livestock or buckets of grain to the traditional leaders."
However, Sharon Mushure, one of the researchers involved in the study, cautioned that there are weaknesses too: Fires started by villagers can threaten habitat, and the lack of documentation of traditional beliefs makes them vulnerable to disappearing.
Elsewhere in the Mutare district, leaders rely on traditional beliefs to protect pangolins, known here as harakabvuka or haka.
Geofrey Rugohwo, a traditional leader in Chitora, says it is a serious offense for anyone to be caught with a pangolin, let alone kill or eat it.
"This animal is important for us. It's a highly respected animal and cannot be killed by anyone in this area.
If a person kills or eat it, that person will face the wrath of our traditional leaders or the spirits of the land," Rugohwo says.
Experts say very little is known about the status of pangolins in Zimbabwe, but they are thought to be in decline.
More than four decades ago, the pangolins were placed on Zimbabwe's Specially Protected Animals list.
A recent report by Earth.org reveals that worldwide, more than a million pangolins have been poached for commercial use over the past decade.
Although the forests in this part of country are still home to a number of pangolins, Rugohwo says it is uncommon to find these reclusive and nocturnal mammals.
A sighting signifies a long life or a chance for greatness, says Mutambirwa.
"We don't know how many pangolins are in this area, but we still have many.
"It's our duty to protect them for future generations," Rugohwo says.
"We have very few cases of outsiders coming to poach the animals here."
Rugohwo says if a person kills a pangolin in middle of the forest without being caught, that person will ultimately be punished by the spirits of the land.
"The offending person will suffer from various curses or misfortunes, which will only be broken if the person surrenders himself or herself and confess to the traditional leaders and pay a heavy fine," Rugohwo explains.
A local story tells of two men believed to be from Zimbabwe's capital, Harare, who tried to smuggle a pangolin from the area.
They had to abandon it after it started making weird noises as the duo were driving toward a police traffic checkpoint.
This story amplifies the mysteries and trepidations surrounding pangolins.
The Zimbabwean government supports efforts like those in Village F and Chitora.
Any person convicted of the unlawful killing, possession of, or trading in any protected animals gets a mandatory jail term of nine years, or more for second offenders.
"Our common agenda is to protect wild animals, and we work with the communities to protect the animals," says Tinashe Farawo, a spokesperson for the Zimbabwe Parks and Wildlife Management Authority.
"Our relations with these communities is like that of the fish and the water.
"We rely on them for information on what is happening and what needs to be done.
"As long we are working well with the communities, the cases of poaching will go down."
Ultimately, Farawo says local communities are the ones responsible for wildlife day to day.
"They're the ones who stay with the birds, and they are the ones sharing boundaries with these animals.
"They're the custodians of the wild animals." – yes!
Historic 25 year, US$50m boost for Hwange National Park conservation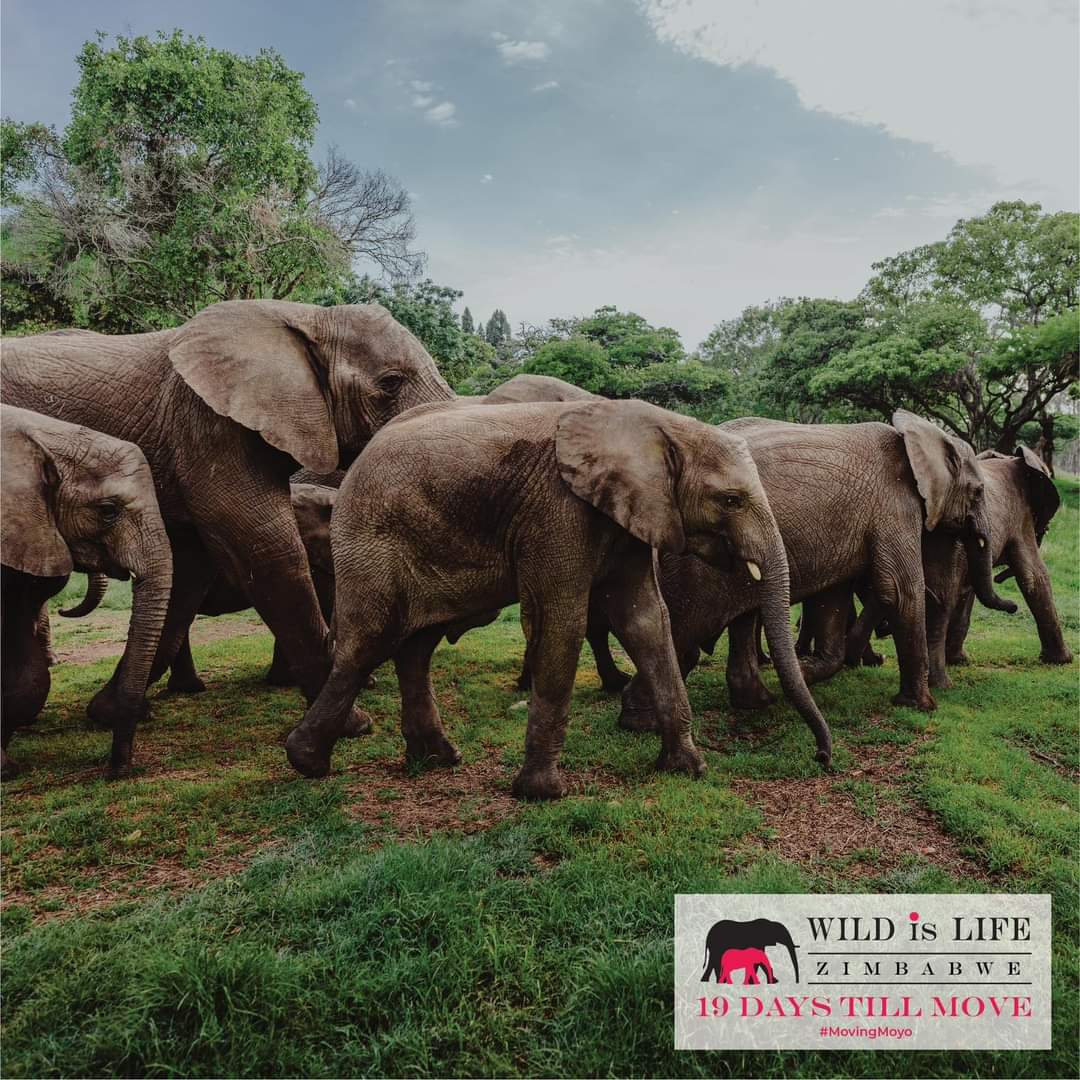 BY OWN CORRESPONDENT
The Zimbabwe National Parks and Wildlife Management Authority (ZimParks) has signed a historic 25-year agreement to secure a US$50 million partnership to support wildlife conservation in Hwange National Park.
The agreement builds on the successes of the existing five-year partnership between International Fund for Animal Welfare (IFAW) and ZimParks, mainly focussed on Hwange NP—at 14,651 kilometres² Hwange is Zimbabwe's largest national park
"The revised agreement begins immediately and commits our partnership to a further 25 years with an expected investment of about US$50M million over that time," says Jimmiel Mandima, IFAW VP for global programmes & institutional giving.
"It's a vote of confidence in our joint achievements and extends our vital work to secure Hwange NP by significantly increasing IFAW's investment in wildlife security, conservation, management, community development and tourism development."
"We are excited about this long term partnership with IFAW as it sets us for lasting impact to turnaround Hwange National Park and its environs to earn back the 'go to tourism destination' status where local communities and wildlife thrive together, " says Fulton U. Mangwanya, director general of ZimParks.
Hwange NP is a key part of the Kavango-Zambezi-Transfrontier Conservation Area (KAZA TFCA), forming an integral part of IFAW's Room to Roam initiative to secure landscapes and maintain connectivity for elephants and other wildlife.
Uniquely, the conservation and investment partnership goes one step further by including both IFAW and ZimParks officials on a six-person steering committee—three from each partner—to direct activities.
Mandima said this development in the private/public partnership will benefit both parties, enabling each to learn from the expertise and experiences of the other.
The new agreement starts immediately and will be focused on the Main Camp Management Area of Hwange NP, which at 10,765 kilometres² represents 70% of the park.
IFAW first entered its first conservation partnership with ZimParks in late 2019 shortly before Covid- 19 struck.
IFAW immediately shifted focus to support ranger welfare enabling key staff to remain at their posts with not a single incident of elephant poaching recorded in Hwange NP in the past three years.
Among other activities, the partnership has also built a full-service ranger base in the Makona section of the national park including an operations centre and staff housing for the 25 rangers and their families who will live there permanently to protect the park and wildlife, and to provide a swift response to incidents of human-wildlife conflict in bordering community areas.
BY NOKUTHABA DLAMINI 
Victoria Falls Safari Lodge has  embarked on a project of getting a fresh new look, with new furniture, soft furnishings and décor across its 72 rooms and central area, which includes the Buffalo Bar and MaKuwa-Kuwa Restaurant.
Africa Albida Tourism (AAT) chief executive Ross Kennedy said the refurbishment, which should be completed by the end of June, was part of the hospitality group's continual reinvestment in its properties and products to ensure its offerings remained world class.
"We are constantly enhancing our offerings, and this refurbishment exercise comes just six months after we opened Victoria Falls Safari Spa, the destination's largest and first purpose-built spa," Kennedy said. 
"In a very competitive destination in an equally competitive market and region, it is important to listen to your trade partners and your guests, and keep the offerings and products fresh, alive and vibrant.
"At the same time, we watch and listen to trends and tastes and always seek to not only keep pace with, but ahead of our competition. Innovation, review, upgrades and new products such as our Victoria Falls Safari Spa, all support these plans for growth."
To minimise disruption to guests, much of the "messy" work in central areas, such as painting, is being done at night, so guests will wake up to new colours, pictures and baskets on walls, and new chairs in MaKuwa-Kuwa Restaurant over the coming weeks, he added.
Interior designer Belinda Jones said she wanted to do justice to the key elements of this iconic thatched structure which soars seven levels, such as the rough textures, grass, gum poles, timber, woven basketry and leather.
"The main theme has always been Ndebele. We will be reintroducing those vibrant colours and traditional elements," Mrs Jones said. "Large canvases will pick out elements of theNdebele art and traditions."
She has drawn her inspiration for Victoria Falls Safari Lodge's new palette from the changing 
colours of the sky, which, along with the wilds of the Zambezi National Park, including a waterhole frequented by elephant, buffalo, and a variety of other game, make up its spectacular panoramic vista.
"The hotel is westward facing with views of the bush and the vast sky stretching into the horizon. We can celebrate all of the hues of the sky from the deep morning blues to the extraordinary sunset colours," she said.
"With views over the waterhole, and small game on the property, we are spoiled with so many animals around. They too will be celebrated in the hotel, photographically and in the  artifacts."
Victoria Falls Safari Lodge's new look will also feature furniture and fixtures in rich and 
contrasting pale timbers with repurposed woven details and vibrant fabrics, while decorations and lighting would be traditional utilitarian basketry and objects, she said.
Victoria Falls Safari Lodge is AAT's flagship accommodation offering, while the hospitality group's portfolio also includes Victoria Falls Safari Club, Victoria Falls Safari Suites, Lokuthula Lodges and The Boma – Dinner & Drum Show.
Rhinos return to Zimbabwe and a new kind of safari starts to take shape in Tsholotsho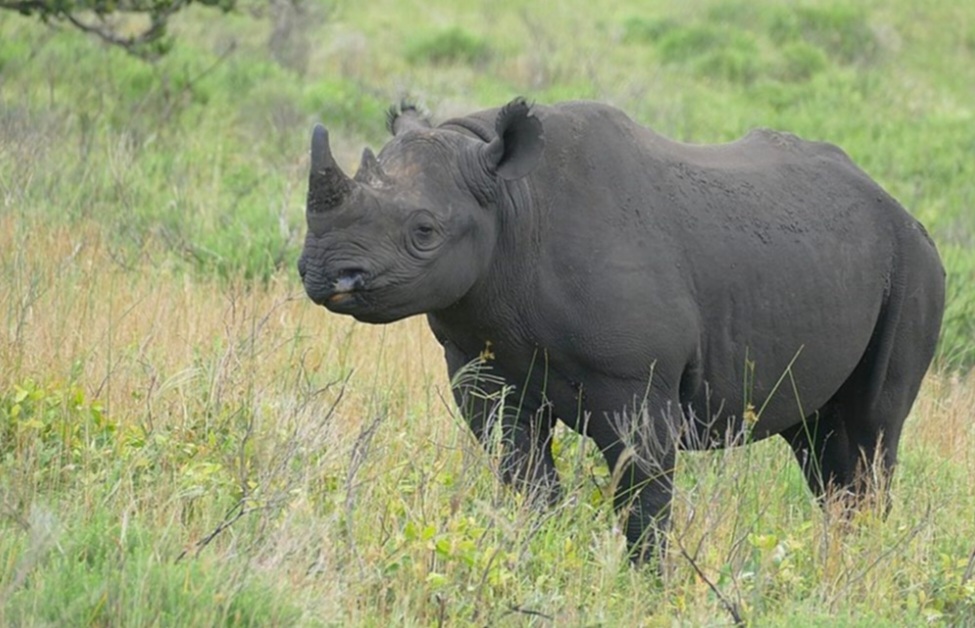 BY KEVIN RUSHBY
Near the Hwange national park, a reintroduction project protects animals, attracts tourists and ensures locals aren't neglected
Inside a stockade of tall wooden stakes, cattle are waiting to be let out for the day.
Golden sunlight stutters through the acacia trees and lights up the homestead beyond, a large, bare-earth courtyard containing five neatly thatched mud-walled buildings.
Hygiene Moyo (75) and her teenage granddaughter Lucricia live here, just outside one of Zimbabwe's largest and most important national parks, Hwange.
They take me to greet their favourite animal, Booster the bull, who comes trotting across the enclosure when called, pushing his nose forward to be scratched.
Ten new calves mill around in a separate inner stockade, eagerly waiting to be reunited with their mothers.
Not all of the herd, however, are present. Since the start of the year three cows have been killed by hyenas.
"They attack during the day," says Hygiene.
"The dogs sometimes drive them away, but there are so many of them now."
It isn't the only danger: lions and elephants stroll through the isolated village of Ziga at night, and the latter regularly raid Hygiene's maize crop, her main source of food.
These are the perils of living in an area called Tsholotsho, community land that is alongside the national park.
It is a vast region of open woodland, about 70 miles north-west of the city of Bulawayo, and which is home to lots of hyenas, as well as about 45,000 elephants.
Surprisingly, however, the community land on which Hygiene lives is now the setting for an ambitious rhino reintroduction project and – even rarer than the rhino itself – the programme has been instigated and welcomed by local people.
The day before I visited Hygiene's homestead, I accompanied Kusasa and Thuza, two male rhinos, on an epic journey across Africa to be released into a fenced reserve.
With this duo, Tsholotsho and Hwange become home to all of the continent's "big five" animals (lion, leopard, buffalo and elephant are the others).
In terms of preserving African wildlife, Hwange is vital.
This is not only because the elephant population is one of the largest in Africa but because the 14,600 km2 park is critical in what is known as Kaza, the Kavango Zambezi Conservation Area.
It is an area twice the size of the UK, connecting the lush low veld on the Mozambique-Zimbabwe border across the continent to the deserts of Namibia.
Without it, the long-term future of large mammals like elephants and lions would be bleak: restricted to increasingly isolated pockets of land, unable to migrate during droughts or access the genetic diversity of other areas.
But without community cooperation none of this is going to be possible, and Tsholotsho holds a vital geographic position.
In Ziga tourists are rarely seen, though the advantages of their presence are easy to find.
I walk with the cows to the solar pump that provides water – a pump installed and maintained by tourist money.
All around, cattle are streaming in, running in some cases, eager to get a drink.
The water pump is only one benefit tourism has brought: the school has books, dinners and accommodation, all provided through cooperation with a local safari company.
"If the rhino brings benefits," village headman Andrew Ncube says, "they can stay.
" That kind of attitude represents a major shift in local opinion, a shift that has not happened by accident.
This change is a story that begins in 1996 when game ranger Mark "Butch" Butcher and social worker Njabulo Zondo decided to combine their efforts.
Butch had a successful safari business, but could see that community cooperation was essential to preserving wildlife; Zondo had spent years in rural development and wanted to use tourism to boost local services in an area with overwhelming unemployment and social problems.
Since then, their achievements are staggering: dozens of school classrooms and teachers' houses built, clean water brought to more than 100,000 people and their animals, 28,000 books shipped in, as well as life-changing dental and eye treatment through mobile clinics.
They built Camelthorn Lodge, a safari lodge on community land, run by locals, and have trained dozens of guides, hotel staff, logistical support crew – even sending several to university (the first from the area).
All this work has also enriched the tourist experience and led to school visits, cookery and weaving classes, and plans for a homestay programme.
The rhino reintroduction, however, is a huge leap in the dark. Until about two decades ago, tourists were seen by most villagers in a similar light to colonial hunters: an unfortunate blight that visited the region, demanding that wild animals were solely theirs while giving back almost nothing.
Subsistence farmers saw elephants merely as a pest that trampled crops, a plague that could kick you to the brink of starvation.
Poachers, on the other hand, were Robin Hood heroes.
Butch and Zondo's scheme, though, has eroded those deeply held beliefs.
There was also a new generation coming up, less obsessed with cattle herd size as the sole measure of success in life, and able to see a bigger picture.
Then, in 2016, an elderly village headman, Baba Mvelo, dropped a bombshell.
He wanted rhinos to return before he died. White rhinos had been wiped out by hunters before the first world war, then again by poachers in 2004.
But Baba Mvelo was adamant: he wanted them back.
With his support, the idea gained momentum. – The Guardian