Forests are disappearing in energy poor Zimbabwean cities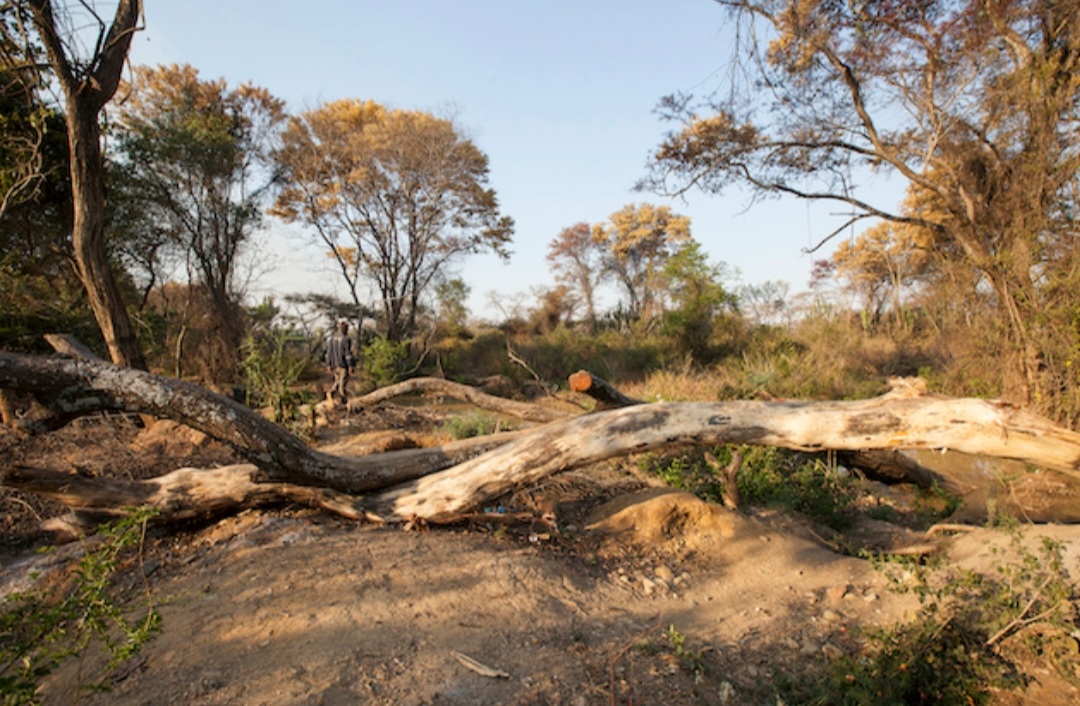 BY JEFFEREY MOYO
In New Ashdon Park, a medium-density area in the Zimbabwean capital, Harare, at new homes that have replaced a once thriving forest, makeshift fireplaces have become common sights as residents solely depend on firewood for energy.
City dwellers like 34-year-old Neliet Mbariro, a married mother of four, live in a house that has not yet been connected to electricity.
Like many of her neighbors, Mbariro has had to depend on cutting down some trees just across an unpaved road near her home.
"We cut the few remaining trees you see here so we can make fire for cooking every day.
"We can't do anything about it because we have no electricity in this area," Mbariro told IPS.
Hundreds of trees that used to define Mbariro's area, where homes have fast emerged, have disappeared over the past two years since construction began.
As building structures rise, vast acres of natural forests are falling as construction of dwellings and indigenous industrial facilities gather pace in Zimbabwe.
Arnold Shumba (32), a builder operating in New Ashdon Park, said with his team working in the area, they have had to do away with hundreds of trees to build homes for their clients.
"I remember there were plenty of trees; in fact, there was a huge forest area here, but those trees are no more now because as we worked, we cut them down.
"You only see houses now," Shumba told IPS.
According to environmentalists, the impact of deforestation is problematic.
"Very soon, towns and cities will have no more trees left as buildings take their place," Marylin Mahamba, an independent environmental activist in Harare, told IPS.
For instance, as Mahamba notes, Harare is no longer the same, with scores of open urban spaces taken over for construction and trees uprooted.
Bulawayo, Zimbabwe's second-largest city, is even worse, with Mahamba claiming the city has been pummeled by deforestation left, right, and centre as more residential areas rise.
Yet it is not only the rise of more buildings across towns and cities here that has led to deforestation but electricity deficits, according to climate change experts.
"The Zimbabwe Power Company is also to blame for failing to provide enough electricity.
"Gas is expensive, and many people can't afford it. They opt for firewood because it is cheaper, and that's why more urban trees are now vanishing," Kudakwashe Makanda, a climate change expert based in Zimbabwe, told IPS.
But Makanda also pinned the blame for urban deforestation on rural-to-urban migration.
"There is now excessive expansion of towns in Zimbabwe. Obviously, this does not spare the forests.
"By nature, people would want to settle in urban areas, and by virtue of people wanting to settle in towns, people cut down trees establishing homes," said Makanda.
Makanda also blamed local authorities for fuelling urban deforestation, saying, "the town councils are to blame.
"They allow people to occupy land not suitable for occupation resulting in trees being felled."
With joblessness affecting as many as 90% of Zimbabwe's population, according to the Zimbabwe Congress of Trade Unions, Makanda said in towns and cities, many have switched to firewood for livelihood.
"People are making a livelihood out of firewood, meaning more trees are disappearing in towns as dealers sell firewood which has become a source of income for many who are not formally employed," said Makanda.
But for areas like New Ashdon Park with no electricity and with many residents like Mbariro having to depend on firewood while other areas contend with regular power outages, Makanda also said, "power cuts are causing deforestation in towns, especially in areas with no power connection, people rely on firewood."
Yet stung by joblessness, Makanda said urban dwellers are clearing unoccupied pieces of land to farm in towns and cities, but at the cost of the trees that must be removed.
To fix the growing menace of urban deforestation in Zimbabwe, climate change experts like Makanda have said, "there is a need for incentivizing alternative power sources like solar so that they become affordable in order to save the remaining urban forests."
Denis Munangatire, an environmentalist with a degree in environmental studies from the Midlands State University, claimed 4000 trees are getting destroyed annually across Zimbabwe's towns and cities.
According to this country's Forestry commission, these are among the 262 000 hectares of forests destroyed every year in Zimbabwe.
Like Makanda, Munangatire heaped the blame on local authorities in towns and cities for fueling deforestation.
"Urban councils are responsible for the disappearance of trees in towns and cities because they are leaving land developers wiping out forests, leaving few or no trees standing in areas they develop," Munangatire told IPS. – IPS
'Stone-Age' Donkey-Drawn Carts Ply Zimbabwe's Abandoned Remote Routes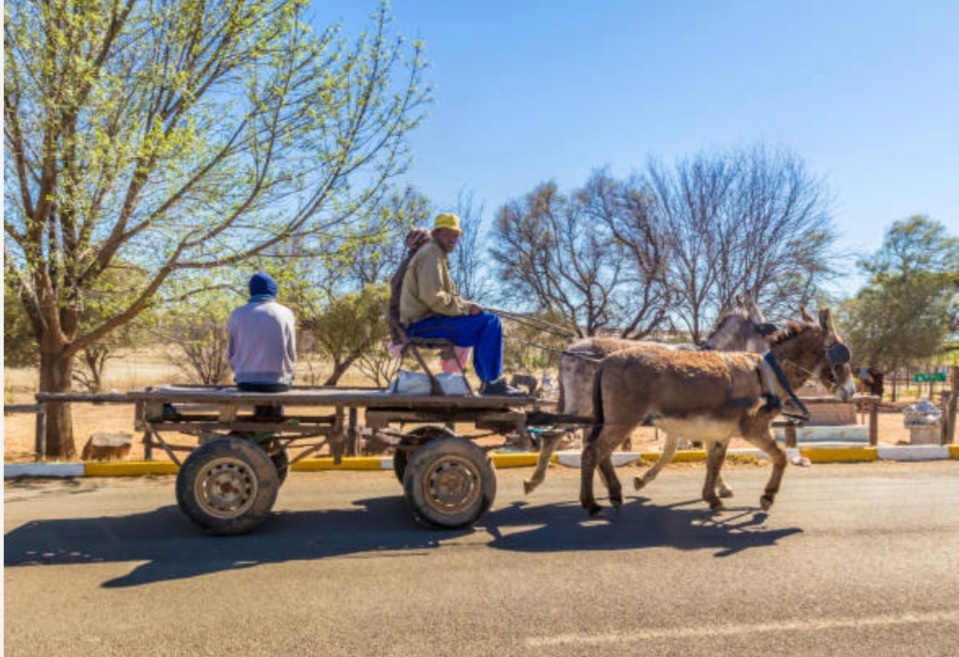 BY JEFFREY MOYO
From the Masvingo-Beitbridge highway in Zimbabwe at a spot popularly known as Turn-P, the road passing through Neshuro Township has been degraded, disused, and derelict for over two decades, with buses avoiding the route. Now donkey-drawn carts that operate alongside jalopy vehicles have become the new alternative for remote travellers around Mwenezi villages.
The scotch carts have become even more common in areas around Maranda and Mazetese in Mwenezi as villagers switch to them for transport to hospitals and clinics.
Such has become a life for 64-year-old Dennis Masukume of the Mazetese area.
The diabetic patient is forced to use alternative means of transport.
"I board a scotch cart every time I want to travel to Neshuro hospital for my medication, which means I use the scotch cart up to somewhere in Gwamatenga where I then get some private cars that ply the route to Neshuro at nominal fares," Masukume told IPS.
At Tsungirirai Secondary school and Vinga Primary school in the Mwenezi district, the rare availability of public transport means that even teachers have to cope with scotch carts each time they have to travel to Maranda, where they catch jalopies to the Masvingo-Beitbridge highway on paydays.
In fact, with road infrastructure badly damaged in most rural areas in Zimbabwe, villagers are resorting to olden ways of transport-using scotch carts and walking to reach places where they can access essential services like health care.
The unpaved rural roads have become impassable for buses.
Now, some villagers are capitalizing on the crisis, using their scotch carts to earn a living.
Mwenezi district, located in Masvingo Province, south of the country, has become famed for routes plied by scotch carts.
Entrepreneurs have turned to making easy money from scotch carts. Twenty-four-year-old Clive Nhongo, who resides closer to Manyuchi dam in Mwenezi, said the bad roads had meant good business for him.
"I'm charging a dollar per passenger every trip I make with my scotch cart taking people anywhere around my area, and I can tell you I make about 20 USD daily depending on the number of customers I get, considering that villagers rarely travel here," Nhongo told IPS.While many villagers fume at the damaged roads and lack of a proper modern transport system, many, like Nhongo, have something to smile about.
"I provide the alternative transport, and until roads are rehabilitated and buses return on our routes, I might remain in business, which is fine for me," said Nhongo.
He (Nhongo) has made wooden seats and installed them on his scotch cart to accommodate passengers.
More and more villagers, cornered with transport woes amid derelict roads in villages, are now having to rely on donkey-drawn scotch carts owned by village entrepreneurs like Nhongo.
Public transport operators like 56-year-old Obed Mhishi, based in Masvingo, Zimbabwe's oldest town, said there was no way he could endure damaging his omnibuses plying routes with defunct roads.
Donkey-drawn carts have taken over."It's not only me shunning the routes the ones in Mwenezi and its villages, but we are many transport operators shunning the routes owing to deplorable roads, and yes, scotch cart operators are capitalizing on that to fill the vacuum. That's business," Mhishi told IPS.
Yet even as scotch carts operators cash in on the growing crisis in the Southern African country, local authorities have said donkey-drawn scotch carts have never been regularized to ferry people anywhere in Zimbabwe.
An official working at Mwenezi Rural District Council, who said he was not authorized to speak to the media, said, "scotch carts don't pay road tax, nor do they have insurance for passengers."
But for ordinary Zimbabwean villagers in Mwenezi, like 31-year-old Richmore Ndlovhu, with dilapidated roads that have been neglected for years, the scotch carts have become the only way—insurance or not.
Buses that used to reach areas like Mazetese now prefer not to go beyond the Masvingo-Beitbridge highway, where scotch carts and a few jalopy vehicles scramble for passengers alighting from buses. These are the passengers wanting to proceed with their journeys into villages.
Zimbabwe's rural roads in districts like Mwenezi have remained unpaved for more than four decades after gaining independence from colonial rule.
Meanwhile, Zimbabwean President Emerson Mnangagwa has been on record affirming that his country would become a middle-income state by 2030, just about seven years from now.
Yet for opposition political activists here, like Elvis Mugari of the Citizens Coalition for Change, Mnangagwa may be building castles in the air.
"With corruption in his government and the sustained hatred for the opposition, Mnangagwa won't achieve a middle-income Zimbabwe. That is impossible," Mugari told IPS.
Batai Chiwawa, a Zimbabwean development expert, blamed the regime here for taking the whole country backwards.
"Is it not taking the country to the stone age era when villagers now have to use scotch carts as ambulances? Is it not a return to the dark ages when people now have to walk long distances because there is no public transport in their villages? This is embarrassing, deeply embarrassing, when people start using scotch carts as public transport in this day and era," Chiwawa asked when commenting to IPS.IPS UN Bureau Report
African smallholder farmers count the cost of fertilizer price spike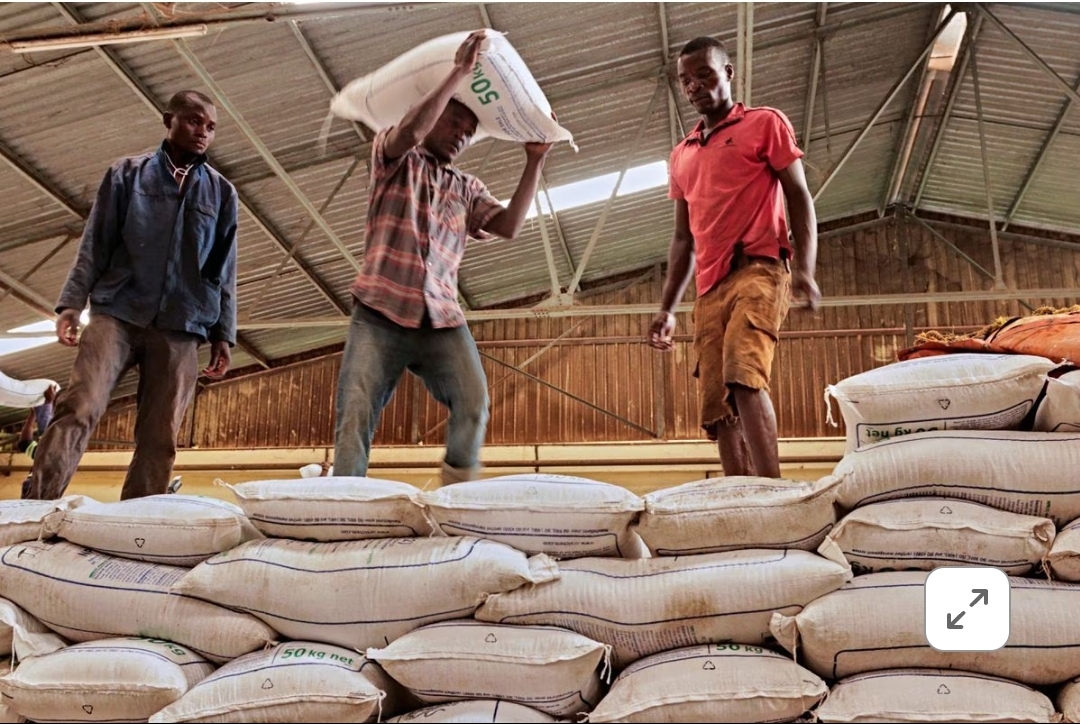 BY NELSON BANYA, NYASHA CHINGONO
Helplessly watching her maize turn yellow as she waited for free fertilizer from the government, Zimbabwean farmer Marian Kanenungo had nothing but makeshift compost from an anthill to help save her crop – and she had low hopes of that.
Kanenungo, a smallholder farmer in Mudzi, 230 km north-west of the capital Harare, is one of many who struggled to buy fertilizer during the 2022/23 planting season after prices spiked following Russia's invasion of Ukraine.
"If I buy fertilizer, it means my grandchildren will not go to school. I had to use anthill soil and compost as manure but, as you know, that will not yield much," said 50-year-old Kanenungo.
Sanctions on entities within major fertiliser exporter Russia after the invasion of Ukraine and a jump in the price of gas, key in the manufacture of nitrogen products, have pushed up prices of crop nutrients globally in the last year.
Fertilizer prices in Zimbabwe have risen by nearly 30% in that period, with a 50 kilogramme bag of basal fertilizer currently costing an average $45 and a bag of top dressing fertilizer about $60, Prince Kuipa, operations director the Zimbabwe Farmers Union, told Reuters.
The union, which represents most of the country's farmers, said high fertilizer prices could impact crop output despite favourable rains in the maize-growing region. "The number of (fertiliser) bags that farmers can buy has been badly affected," Kuipa said.
The Zimbabwean government has a long-running input support scheme to help with costs like fertilizer. It increased the number of smallholder farmers covered by the scheme by 25% to 2.89 million during the 2022/23 season, hoping to help more households cope with rising food inflation.
But with global prices high it has struggled to provide fertilizer to farmers, leaving many smallholders facing a poor harvest.
These include Emilia David, a 27-year-old mother of three. "To save my crops, I had to apply decomposing tree leaves. I know this is old fashioned, but there is nothing I can do. My children need to eat," she said.
FOOD INSECURITY
The Food and Agriculture Organisation has named Zimbabwe, Malawi and Angola as countries in the southern African region facing food insecurity due to reduced fertilizer use.
In Malawi, maize output is seen falling 4% this year, after the government's Affordable Inputs Programme (AIP) struggled to keep up with price increases, agriculture minister Sam Kawale said.
Fertilizer prices in Malawi have more than doubled in the past year, with a 50 kg bag retailing at 75,000 kwacha ($72.71), putting pressure on the government's 109 billion kwacha budget for the input support programme.
"The cost of the programme (AIP) almost tripled," Kawale said while receiving a 20,000 tonne consignment of fertilizer donated by Russia's Uralchem-Uralkali on March 6.
Malawi was one of the first African countries to receive the donated fertilizer through the World Food Programme, part of 260,000 tonnes of the Russian firm's fertilizer stuck in several European ports.
But for Zione Maulidi, a 45-year-old Malawian smallholder farmer who received some of the donated Russian fertilizer, help came too late.
"This fertilizer we have received will not help us," said Maulidi, surveying her stunted crop. "The period for applying it is over and the maize crop has failed."
($1 = 1,039.5000 kwacha).
In Zimbabwe's rainy season, women forage for wild mushrooms
BY FARAI MUTSAKA
HARARE, Zimbabwe (AP) — Zimbabwe's rainy season brings a bonanza of wild mushrooms, which many rural families feast upon and sell to boost their incomes.
But the bounty also comes with danger as each year there are reports of people dying after eating poisonous fungi. Discerning between safe and toxic mushrooms has evolved into an inter-generational transfer of indigenous knowledge from mothers to daughters. Rich in protein, antioxidants and fiber, wild mushrooms are a revered delicacy and income earner in Zimbabwe, where food and formal jobs are scarce for many.
Beauty Waisoni, 46, who lives on the outskirts of the capital, Harare, typically wakes up at dawn, packs plastic buckets, a basket, plates and a knife before trekking to a forest 15 kilometers (9 miles) away.
Her 13-year-old daughter Beverly is in tow, as an apprentice. In the forest, the two join other pickers, mainly women working side by side with their children, combing through the morning dew for shoot-ups under trees and dried leaves.Police routinely warn people of the hazards of consuming wild mushrooms. In January, three girls in one family died after eating poisonous wild mushrooms. Such reports filter through each season. A few years ago 10 family members died after consuming poisonous mushrooms.To avoid such a deadly outcome, Waisoni teaches her daughter how to identify safe mushrooms.
"She will kill people, and the business, if she gets it wrong," said Waisoni, who says she started picking wild mushrooms as a young girl. Within hours, her baskets and buckets become filled up with small red and brown buttons covered in dirt.
Women such as Waisoni are dominant players in Zimbabwe's mushroom trade, said Wonder Ngezimana, an associate professor of horticulture at the Marondera University of Agricultural Science and Technology.
"Predominantly women have been gatherers and they normally go with their daughters. They transfer the indigenous knowledge from one generation to the other," Ngezimana told The Associated Press.
They distinguish edible mushrooms from poisonous ones by breaking and detecting "milk-like liquid oozing out," and by scrutinizing the color beneath and the top of the mushrooms, he said. They also look for good collection points such as anthills, the areas near certain types of indigenous trees and decomposing baobab trees, he said.About one in four women who forage for wild mushrooms are often accompanied by their daughters, according to research carried out by Ngezimana and colleagues at the university in 2021. In "just few cases" — 1.4% — mothers were accompanied by a boy child.
"Mothers were better knowledgeable of wild edible mushrooms compared to their counterparts — fathers," noted the researchers. The researchers interviewed close to 100 people and observed mushroom collection in Binga, a district in western Zimbabwe where growing Zimbabwe's staple food, maize, is largely unviable due to droughts and poor land quality. Many families in the Binga are too poor to afford basic food and other items.So mushroom season is important for the families. On average, each family made just over $100 a month from selling wild mushrooms, in addition to relying on the fungi for their own household food consumption, according to the research.
In large part due to harsh weather conditions, about a quarter of Zimbabwe's 15 million people are food insecure, meaning that they're not sure where their next meal will come from, according to aid agencies. Zimbabwe has one of the world's highest rates of food inflation at 264%, according to the International Monetary Fund.
To promote safe mushroom consumption and year-round income generation, the government is promoting small-scale commercial production of certain types such as oyster mushrooms.
But it appears the wild ones remain the most popular.
"They come in as a better delicacy. Even the aroma is totally different to that of the mushroom we do on a commercial aspect, so people love them and in the process communities make some money," said Ngezimana.Waisoni, the Harare trader, says the wild mushrooms have helped her put children through school and also weather the harsh economic conditions that have battered Zimbabwe for the past two decades.
Her pre-dawn trip to the forest marks just the beginning of a day-long process. From the bush, Waisoni heads to a busy highway. Using a knife and water, she cleans the mushrooms before joining the stiff competition of other mushroom sellers hoping to attract passing motorists.
A speeding motorist hooted frantically to warn traders on the sides of the road to move away. Instead, the sellers charged forward, tripping over each other in hopes of scoring a sale.
One motorist, Simbisai Rusenya, stopped and said he can't pass the seasonal wild mushrooms. But, aware of the reported deaths from poisonous ones, he needed some convincing before buying.
"Looks appetizing, but won't it kill my family?" he asked.
Waisoni randomly picked a button from her basket and calmly chewed it to reassure him. "See?" she said, "It's safe!"