British colonialist Cecil Rhodes's grave haunts Zimbabweans
BY GARSENDE RAMBOURG
MATOPOS – It's a sacred hill where for centuries Zimbabweans would go to consult their ancestors.
It's also where the notorious British coloniser Cecil John Rhodes chose to be his final resting place.
The white supremacist died more than 120 years ago in South Africa aged 48 after carving out swathes of territory for the British empire.
Part of the land grab, later named Rhodesia in his honour, included modern Zambia and Zimbabwe.
Nestled in the Matobo National Park, his grave is simple, with "Here lie the remains of Cecil John Rhodes" engraved on it.
Part of the younger generation wants his remains removed to rid the country of the last vestiges of colonialism.
But the grave attracts tourists who bring much-needed income for surrounding villages — and many local people oppose any exhumation.
Located atop a steep hill immersed in lush vegetation, a short climb is necessary to reach the grave, which is surrounded by imposing rocks rounded by erosion.
The stones are covered in light green aniseed and orange lichens that brighten at the slightest touch of the sun.
From the hilltop, visitors gaze at the vast expanse of trees around, where antelopes and warthogs roam.
Clouds roll across the tranquil horizon while birds chirp in the silence.
In neighbouring South Africa, students at the University of Cape Town launched a "Rhodes-Must-Fall" protest in 2015, initially to pull down Rhodes's statue at the campus.
It later morphed into a global campaign, which saw Oxford University resisting calls to remove a statue of the politician — placing an explanatory panel next to it instead.
Often described as a philanthropist but also an arch-racist, Rhodes dreamt of a British Africa from Cape Town to Cairo, with the blessings of Queen Victoria.
Cynthia Marangwanda (37), from Harare, is enraged by the presence of Rhodes grave.
She believes he chose that site because he knew its spiritual significance to the local people.
It was his "final display of power, a deliberate and calculated act… of domination," said the activist.
Zimbabwe's ex-strongman Robert Mugabe, who took the reins from independence from Britain in 1980, saw no reason to remove Rhodes's remains.
But Marangwanda has been energised by the current president, Emmerson Mnangagwa, who "understands the significance, the heritage aspect of the debate".
Even so, more than five years after Mnangagwa came to power, there is no indication of movement on the issue — or consensus on where the remains would go.
The economic benefits accruing from the tourism, do not hold water for Marangwanda.
"Matobo is such a beautiful landscape, it doesn't need this colonial grave," to attract foreign visitors, she stressed.
The presence of the grave in Zimbabwe is an "insult to our very existence as a people," said historian and co-founder of Rhodes-Must-Fall campaign Tafadzwa Gwini (33).
Exhuming the remains "is a form of reclaiming our identity as a people", insists Gwini.
Yet some visitors simply don't understand the outrage around the grave.
"I brought my kids.
"I also came here as a kid," said a 45-year-old white Zimbabwean, Nicky Johnson.
"History shouldn't be tampered with. He wanted to be buried here, that's how it should be".
Akhil Maugi (28) who lives from nearby city of Bulawayo, shares similar sentiments.
"You can't erase what happened. No one would come here if this grave was gone," he said.
Pathisa Nyathi, a 71-year-old local historian, points out that it was "the grandeur of the rocks" that made it a "holy site" that once attracted pilgrims from neighbouring countries.
The "pre-eminent shrine" in the region "was sacred to Africans" but not to Rhodes, said Nyathi.
Opposition MP and ex-education minister David Coltart, who regularly cycles in Matobo park, brings some humour to the debate saying "I must say Rhodes had an incredible eye for real estate".
Exiting the park, is a roadside market selling T-shirts, woven baskets and carved animals to tourists.
A little further is a village with a few houses.
Micah Sibanda, 82, stands barefoot, leaning on a walking stick, overlooking a few cows.
Rhodes's grave is "important" to the villagers because it attracts visitors who in turn buy crafts "and we get some money to send our kids to school, …get food and clothes.
After all, Sibanda said, the white visitors are also coming "to pay respects to their own ancestor." – AFP
France's HDF Energy to develop Zimbabwe's first hydrogen plant
Zimbabwe's state-owned electricity distributor has signed a memorandum of understanding (MoU) with French independent power producer HDF Energy (HDF.PA) to develop the southern African country's first green hydrogen power plant, the companies said in a joint statement on Thursday.
President Emmerson Mnangagwa witnessed the signing of the MoU worth $300 million between the Zimbabwe Electricity Transmission and Distribution Company (ZETDC) and HDF Energy, Zimbabwe's Ministry of Information said on Twitter.
"The plant will produce green power 24/7 feeding into the grid… The annual electric production will be 178 GWh, providing electricity to more than 220,000 inhabitants," the statement said, adding that it will be located in southeastern Chipinge district.
HDF said it expected to reach a financial close on the project and start construction in 2024-2025.
The signing of the MoU comes amid Zimbabwe's bid to diversify its energy mix, following reduced power generation after a big drop in water levels in Lake Kariba.
"This is an encouraging milestone for ZETDC as it comes at a time when the government is encouraging the transition to renewable energy," engineer John Diya, who was representing the distributor's acting managing director, said.
Zimbabwe's government has also set its sights on producing over 1,000 megawatts from solar energy to help narrow the severe energy deficit currently being experienced in the country-Reuters 
Binga man brutally murders mother over witchcraft allegations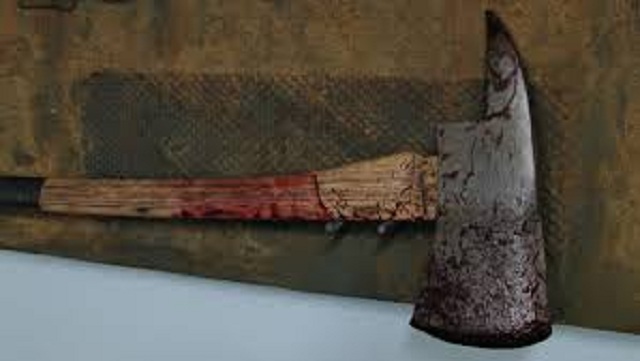 BY NOKUTHABA DLAMINI
Kamativi police has arrested a 34 -year – old Binga man who axed his mother to death after accusing her of practicing witchcraft. 
Police in a statement confirmed arresting Sumayili Juma off Simbala Village in Binga for a crime that he committed on Tuesday. 
The accused allegedly struck his mother on the head and shoulders, killing her instantly at the family's homestead. 
"Police in Kamativi have arrested Sumayili Juma (34) in connection with a case of murder which occurred on 21/03/23 at Kilima 19, Simbala Village, Binga," police said. 
"The suspect struck his mother with an axe on both shoulders and head after accusing her of witchcraft." 
Meanwhile on Sunday, police in Gwelutshena station in Nkayi arrested Prosper Ncube (33) for a murder case in which he allegedly struck Polite Hlabangani on the abdomen with a brick after a misunderstanding during a gambling game at Gwelutshena shopping centre on January 27. 
The victim died upon admission at Nkayi District Hospital and since then, the accused had been on the run. 
Malawi floods disaster, Zimbabwean government steps in to offer aid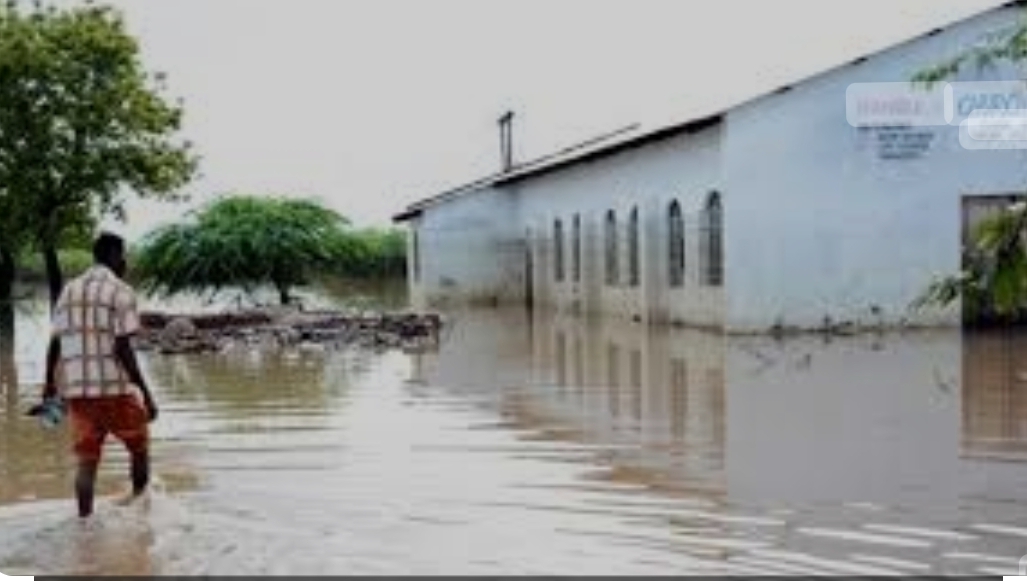 BY BRENDA NCUBE
Zimbabwe has formed a Disaster Relief Committee to assist the government of Malawi following Cyclone Freddy storm that claimed over 400 and caused extensive damage to homes and social services infrastructure. 
The pledge,  at it's final craft plans, was presided over by president Emmerson Mnangagwa on Tuesday while Local Government and Public Works ministry was mandated to lead the lobby. 
In the aftermath of the storm, thousands of victims suffered injury and displacement, while the affected areas were rendered impassable. 
"In response to the appeal for assistance by Malawian President His Excellency Lazarus Chakwera to his fellow SADC Heads of State and Government, Cabinet has constituted a Disaster Relief Committee led by the Minister of Local Government and Public Works to draw up a comprehensive assistance package for disaster-stricken Malawi, " post cabinet minutes read. 
"The Committee will liaise with the Government of Malawi on modalities for conveying the relief package."
Cabinet directed that the mobilization of relief assistance should commence immediately and include 10 000 metric tonnes of mealie meal; cooking oil; blankets;  clothing; construction material for cabins; sanitisers, detergents, bath soaps, stationery and other learning materials.
"To widen the scope of donations to Malawi, the government is encouraging the private sector, national institutions and citizens to donate generously to this worthy cause." 
According to the United Nations Office of Humanitarian Affairs, the devastating toll of the floods in Malawi has continued to rise, with at least 438 deaths reported, 918 people injured and 282 missing as of March 17.
The report says that nearly 345 200 people, almost half of them being children, were displaced and sheltered in over 500 camps across flood affected areas, where the risk of cholera in overcrowded camps is high. The Malawian government' search and rescue operations have continued with more than 1,000 people evacuated by 17 March.
A report by the United Nations Satellite Centre indicated that in an area of 5,000 km² flood waters had increased by about 60km² between March 14 and 17.