Zimbabwe turn towards black market as inflation rises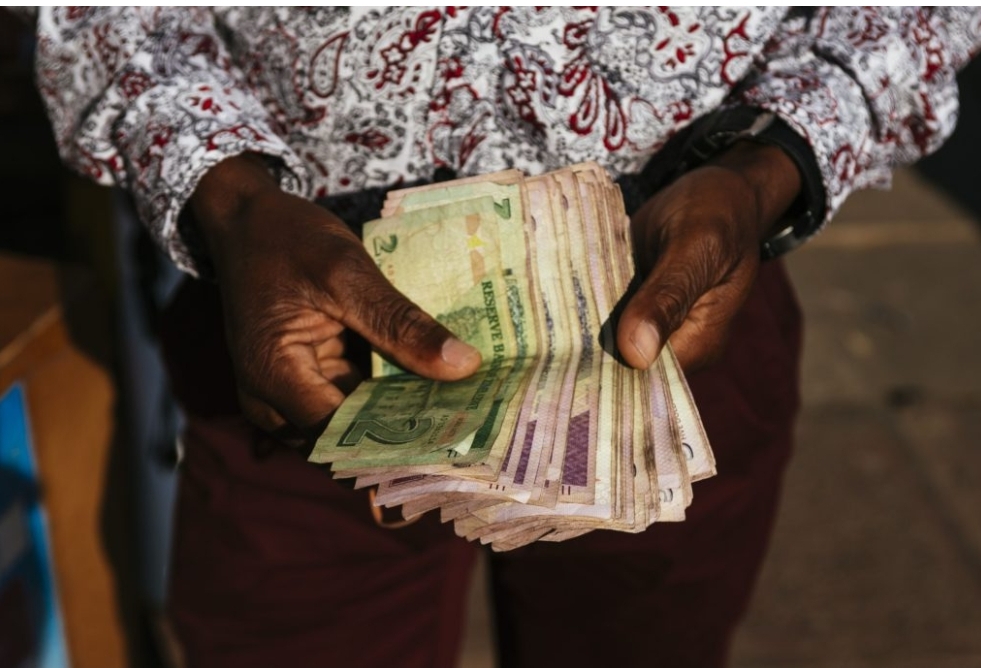 Zimbabweans are feeling the wrath of high inflation. The rate of inflation in the southern African country now stands at 131.7 percent in the month of May.
Locals are now helpless as they are now forced to search for cheaper products as a way to survive the overpriced goods at major supermarkets.
In these shops they call trucks, lie the solution to their demise as they can buy cheaper products compared top large supermarkets.
"We buy at the truck shop because they are cheap, their price is not even expensive because there, in the big shops these days, they are expensive. Even their rate is less (than in supermarkets, ed.), at the truck shop they give us the good rates, that's why we prefer to buy at the truck shop because they are cheap," a customer said.
Zimbabwe has endure years of fluctuating value of currencies worsened by adoption of US dollar. Many Zimbabweans are now shunning away from major stores that experience frequent fluctuating currency rates when converting to the local Zim Dollar.
"Its cheaper for customers to buy from out here, for instance for a dollar they can get two drinks, instead of one from a supermarket. It's also because our exchange rate is better than the official rate," said one vendor.
The black market is also taking a toll on the local Zim Dollar with economists warning of a further deterioration of the local currency if not regulated.
"What we have witnessed over the past weeks is a massive increase in pricing, Zim dollar pricing. This has largely been caused by the very significant depreciation of the local currency that we have seen on the black market or on the parallel market," said Prosper Chitambara, an economist.
Zimbabwe's economy is inching toward "full dollarization," with the local currency facing collapse, local investment firm Inter-Horizon Securities said. It slumped by 34% in April alone-Source: Africa News.
Chinese-funded power plant expansion project in Zimbabwe set for commissioning
BY XINHUA
Zimbabwean Energy and Power Development Minister Soda Zhemu said here on Monday that prolonged power cuts are "now a thing of the past" in Zimbabwe following the completion of Hwange Thermal Power Station Unit 7 and 8 expansion project.
Chinese firm Sinohydro undertook the project, adding 600 MW to Hwange Thermal Power Station, the country's largest coal-fired power plant.
The project will be commissioned by President Emmerson Mnangagwa on Thursday.
Zhemu said at a press conference that recent media reports predicting a return to prolonged power cuts after August were false, as Zimbabwe is now guaranteed adequate power supplies in the short-to-medium term.
He said Unit 7 is already feeding into the grid after the successful completion of tests in June and is now commercially available for operation. Unit 8 is also undergoing a similar test and is expected to be available commercially by August or September this year.
"So there is no way that we are going back to the past where we used to experience long hours of load shedding," Zhemu added.
Five die in Binga traffic accident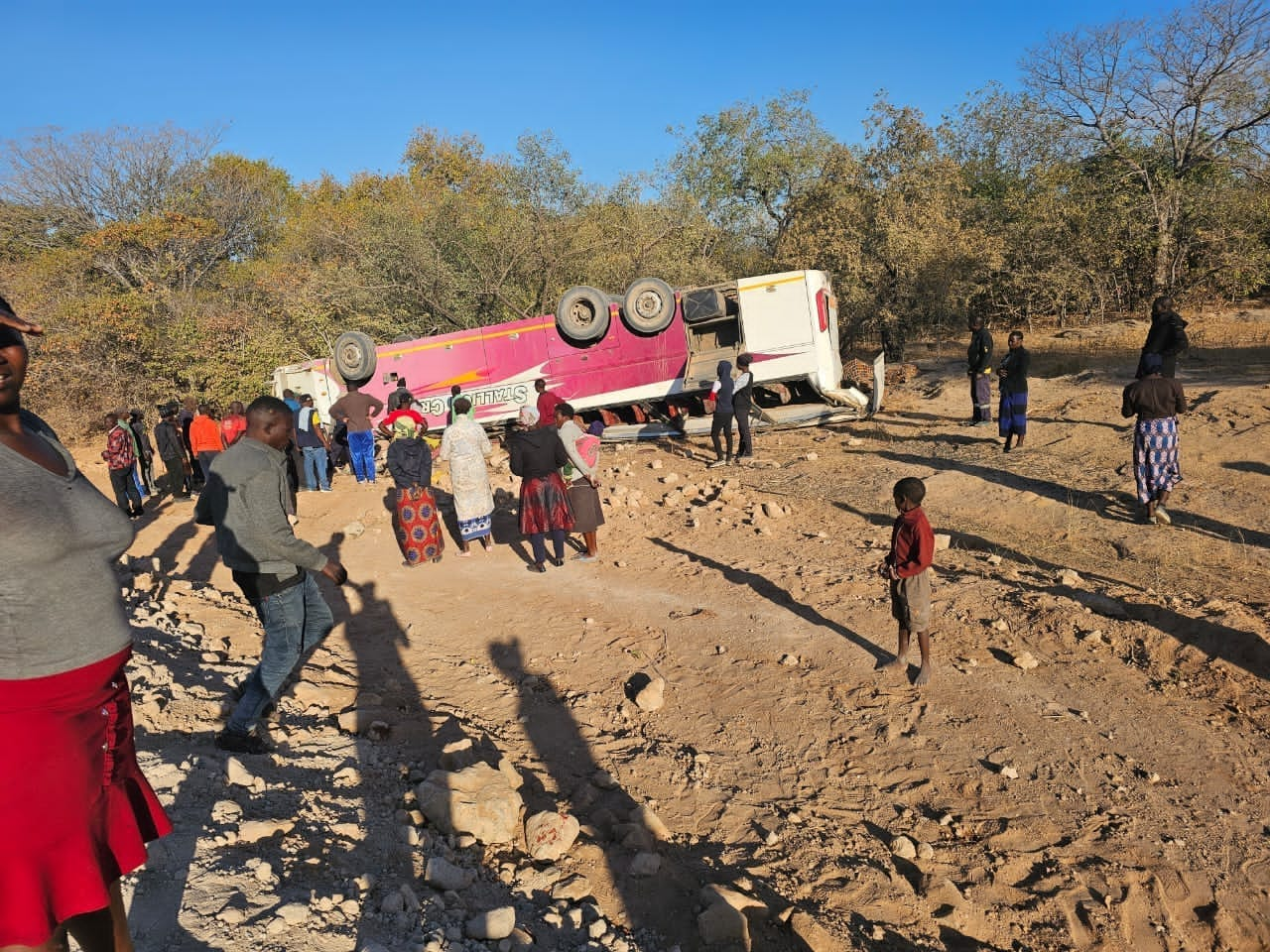 BY NOKUTHABA DLAMINI
A Stallion Cruise bus overturned in Binga on Sunday morning killing five passengers on board, police have revealed.
According to witnesses, the bus which was travelling to Bulawayo was reportedly speeding when the accident happened.
National police spokesman Assistant Commissioner Paul Nyathi said the bus overturned and landed on its roof in the Sikalenge area between Siabuwa and Binga centre.
"The ZRP confirms a fatal road traffic accident which occurred on 16/07/23 in the morning near Masumo Bridge, Samende area, Binga in which a Stallion Cruise bus travelling from Siabuwa to Binga overturned," Nyathi said.
"The ZRP confirms that five people were killed whilst the number of injured is yet to be ascertained."
The bus reportedly veered off the road at a sharp curve near the Masumu River bridge at around 7AM.
The accident comes barely a week after the same bus caught fire in Mutare on July 11 and all passengers escaped unharmed.
Zimbabwe declares its own load shedding over, but locals are sceptical
BY AFP
Zimbabwe's government on Tuesday announced a sudden end of blackouts that have crippled businesses and left millions of households without electricity for up to 19 hours a day.
The information ministry said a cabinet meeting had "noted with satisfaction" that the power utility "has announced the end to load shedding as a result of the interventions implemented" by the government.
The statement did not give details of the steps taken to end the load shedding.
The southern African country has for years been reeling under severe power shortages.
They worsened late last year when the main electricity supply, a hydro plant at the giant Kariba Dam in the north, suffered very low water levels caused by recurring droughts.
In March the power utility company said it had launched a new 300MW coal-fired unit with Chinese finance in a bid to ease repeated power outages.
But Zimbabweans greeted the news of the end of outages with scepticism, as some said they were sitting in the dark as the announcement was made.
One Zimbabwean @sammie541 tweeted "funny (be)cause we actually don't have…(electricity) now", adding her Harare neighbourhood had been without power since Monday.
Other Zimbabweans questioned on Twitter if the announcement was not strategically timed ahead of national elections due next month.
The country goes to the polls on August 23 to elect a president and legislature.
Eighty-year-old President Emmerson Mnangagwa, who replaced strongman ruler Robert Mugabe in 2017 after a military-led coup, is seeking re-election.
But he faces a disaffected population that is battling hyperinflation, poverty and high unemployment.
Official figures placed inflation at 175.8% in June, up from 86.5% in May, but Johns Hopkins University professor of applied economics Steve Hanke believes real inflation in Zimbabwe is more than 1 000%.