Zimbabwe Plans a New City for the Rich
BY RAY NDLOVU & ARCHANA NARAYANAN
Zimbabwe's political leaders have a remedy for the collapse of the capital Harare: Build a new "cybercity" with as much as $60 billion of other people's money.  
The development in Mount Hampden, 11 miles northeast of Harare, is slated to be the site of the national parliament, headquarters of the central bank, the high and supreme courts, mineral auction centers, a stock exchange, a presidential palace and luxury villas.
"Mount Hampden is the new Harare," said Shaji Ul Mulk, the billionaire who is backing it, adding that he's investing $500 million to get started on a project that he believes will ultimately cost $60 billion and resemble Dubai, where he lives. "The parliament building has already been built there and all the ministers are moving there." A brochure depicts pristine walkways, towering high rises and shining malls — all to be shared by a multiracial coterie of well-heeled residents. Plans also call for a solar plant, an important draw for a country currently experiencing 19-hour daily power cuts, and the use of blockchain technology. Digital asset accounts will be permitted.
That's a world apart from Harare, which in two decades has transformed from a well-maintained city into what it is today: an urban sprawl riddled with potholes where refuse is rarely collected, electricity supply is more often off than on and many suburbs and townships have had no reliable running water for years. Commercial buildings  have just 40% occupancy, and the city center is overrun with street vendors.
The planned development in Mount Hampden reflects "a ruling elite preoccupation not to interrupt their lives by having to see dirt and poverty," said Stephen Chan, a professor of world politics at the School of Oriental and African Studies in London. In 2005, Zimbabwe's leaders cleared slums and informal businesses in cities with earth-moving equipment in a program called Operation Murambatsvina, which means "move the rubbish" in the Shona language, displacing 2.4 million people. 
Now, rather than attempting to address underlying issues, officials are opting to move the capital entirely.To critics, it's just the latest attempt by Zimbabwe President Emmerson Mnangagwa to revive a national economy that's all but collapsed. The 80-year-old has traversed the world since taking power in a coup in 2017 trying to woo investment. To date he's had little success. About $30 billion of projects ranging from mines to abattoirs have been announced, with little actually taking place on the ground despite promises of almost immediate development. The economy is fragile, with a chronic lack of foreign currency making it hard for major construction projects to move forward. Zimbabwe's currency has plunged, interest rates are the world's highest and annual inflation is 244%.
Still, Mnangagwa is undeterred.
The president laid the foundation stone for the project on July 20, saying it was a testament to his ability to attract funding. Mnangagwa's government is not the only one to dream of building state-of-the-art cities from scratch. Saudi Arabia's Crown Prince Mohammed Bin Salman has a $500 billion plan for a futuristic city called Neom , and Indonesia's President Joko Widodo is pushing the construction of a new capital known as Nusantara at an estimated cost of $34 billion.
Still, for Zimbabwe, roiled by economic and political turmoil over the last two decades, the challenges are huge. The country can't earn enough foreign exchange to fund the imports of food and fuel it needs and is locked out of international capital markets because it can't service $13 billion in external debt.
There is a concerning lack of detail on terms for the investments in Mount Hampden, and no plans have been presented to Zimbabwe's parliament for approval, said Tendai Biti, a leading opposition member and former finance minister. 
"They are busy mortgaging Zimbabwe," he said of the government.
The development has attracted the interest of China, whose ties with Zimbabwe date back to its support for the African country's liberation struggle in which Mnangagwa fought. China built the new parliament building in Mount Hampden at a cost of $140 million as a gift to Zimbabwe. It was officially opened on Nov. 23 by Mnangagwa. His Finance Minister, Mthuli Ncube, delivered the 2023 national budget there the following day.Local Government  Deputy Minister Marian Chombo, whose department oversees municipalities, said in a response to written queries that the "cybercity" is attracting interest from commercial, retail and industrial investors without naming them. Ul Mulk said Zimbabwe's largest bank, CBZ Holdings Ltd. has made $100 million in financing for the development available. CBZ declined to comment.
The development offers investors a five-year holiday from paying company tax, a lower income tax burden for workers and expedited immigration permits for foreign staff, according to the brochure that contains quotes from and photographs of Mnangagwa.
At least 12% of 250 luxury villas to be built in an initial stage have already been bought in advance, according to Ul Mulk. He provided no further details on the identity of the buyers but said the development is aimed at providing housing costing more than $500,000 a unit. Zimbabwe's annual per capita income is $1,737, according to the World Bank, the development goes ahead, Harare is likely to face further declines. The city was founded in 1890 as Salisbury by the Pioneer Column, a group of mercenaries sent north by South Africa-based businessman and politician Cecil John Rhodes' British South Africa Company to conquer an area assumed to be rich in gold. It was built to cater for a population of 200,000 White settlers but today houses 1.6 million people. Infrastructure and services haven't kept pace. 
"Refuse has remained uncollected for months," said Andrew Mushonga, 38, a Harare resident in Waterfalls, a middle-class suburb 26 miles south of Mount Hampden. "There are pools of water everywhere as the drains are blocked. The roads are potholed. The water coming out of taps is smelly."
Local residents closer to the planned development woke up one day to find a billboard along Old Mazowe road, which runs north-west of Harare, marking the site of the new capital, including a mall near their brick houses.  Much of the 13,000 hectares (32,124 acres) set aside for the development have been cleared with just one green-roofed house still standing. The property's owner declined to comment.
But even with that ground now bare, there is still doubt the development will ever progress.
"It would be a bubble, an anomaly in a country where most face infrastructural degeneration," said Chan, the London professor. "It's unlikely, even in a country with the warped priorities of Zimbabwe, ever to be built."
Gaseous coal substances exposes Hwange residents to TB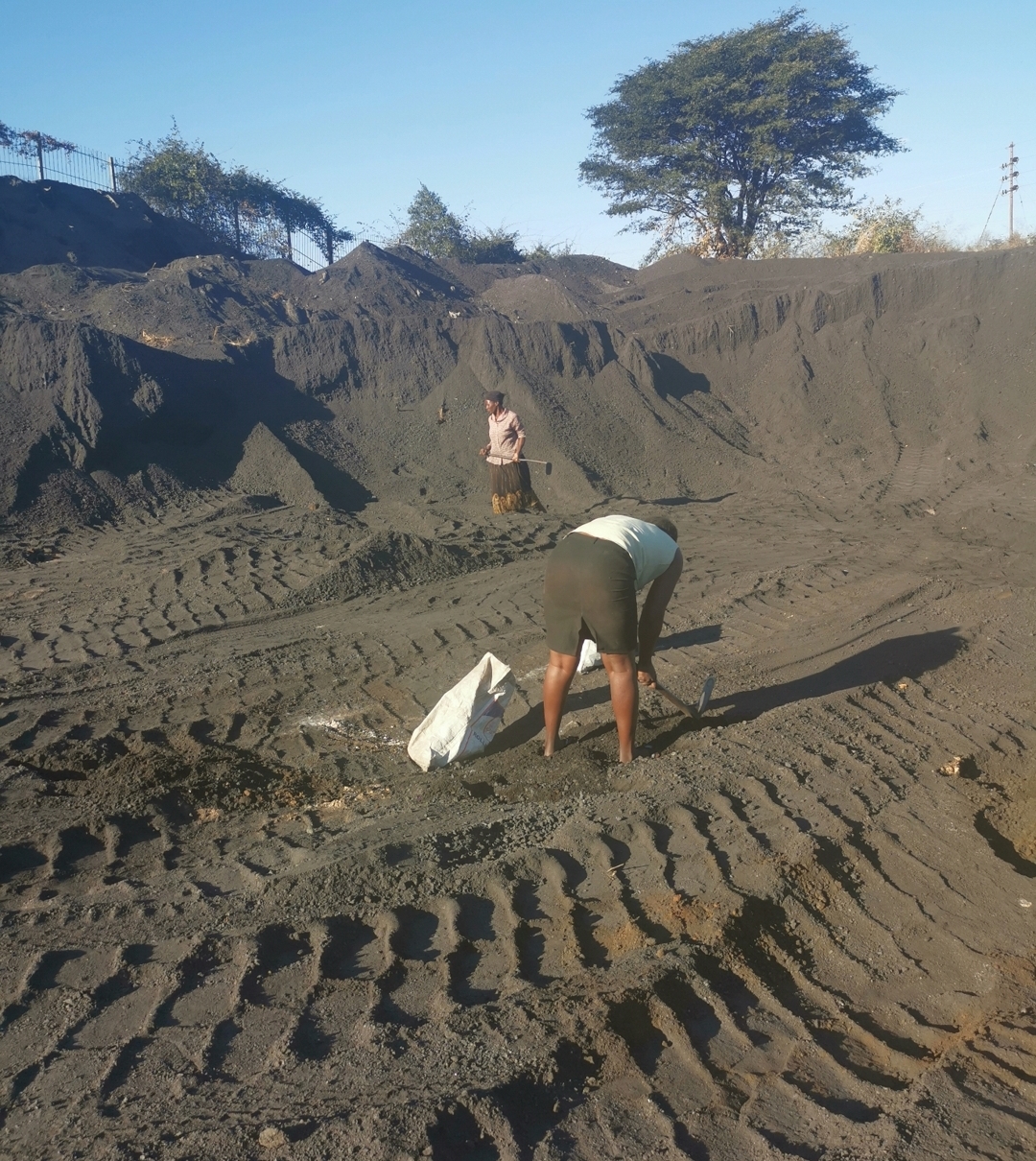 BY NOKUTHABA DLAMINI 
In the scorching sun, Litha Ncube and her nine-year-old daughter are armed with hoes and shovels as they make way to a dumpsite to scavenge for a precious by-product of coal, coke.
The poverty-stricken widow from Hwange's Madumabisa Village says she has no option but to scrounge for the product in a life-threatening environment that has claimed the lives of many. This is her only means of survival. 
As she digs the dumpsite without any Personal Protective Clothing (PPE) such as the surgical mask, her daughter's task is to pick and separate the coke from the chaff and fill a 50-kilogramme sack. This quantity of coke fetches US$5, which she says helps to sustain her family.
Her husband died at the height of Covid-19 pandemic in 2021 after he was diagnosed with Tubercolosis (TB) which he  contracted due to inhaling of coal dust at the same dumpsite. 
Ncube was also diagnosed and it took her over 12 months to fully recover. 
"If I stop, who will support my children?" Ncube quizzes as she continues to dig.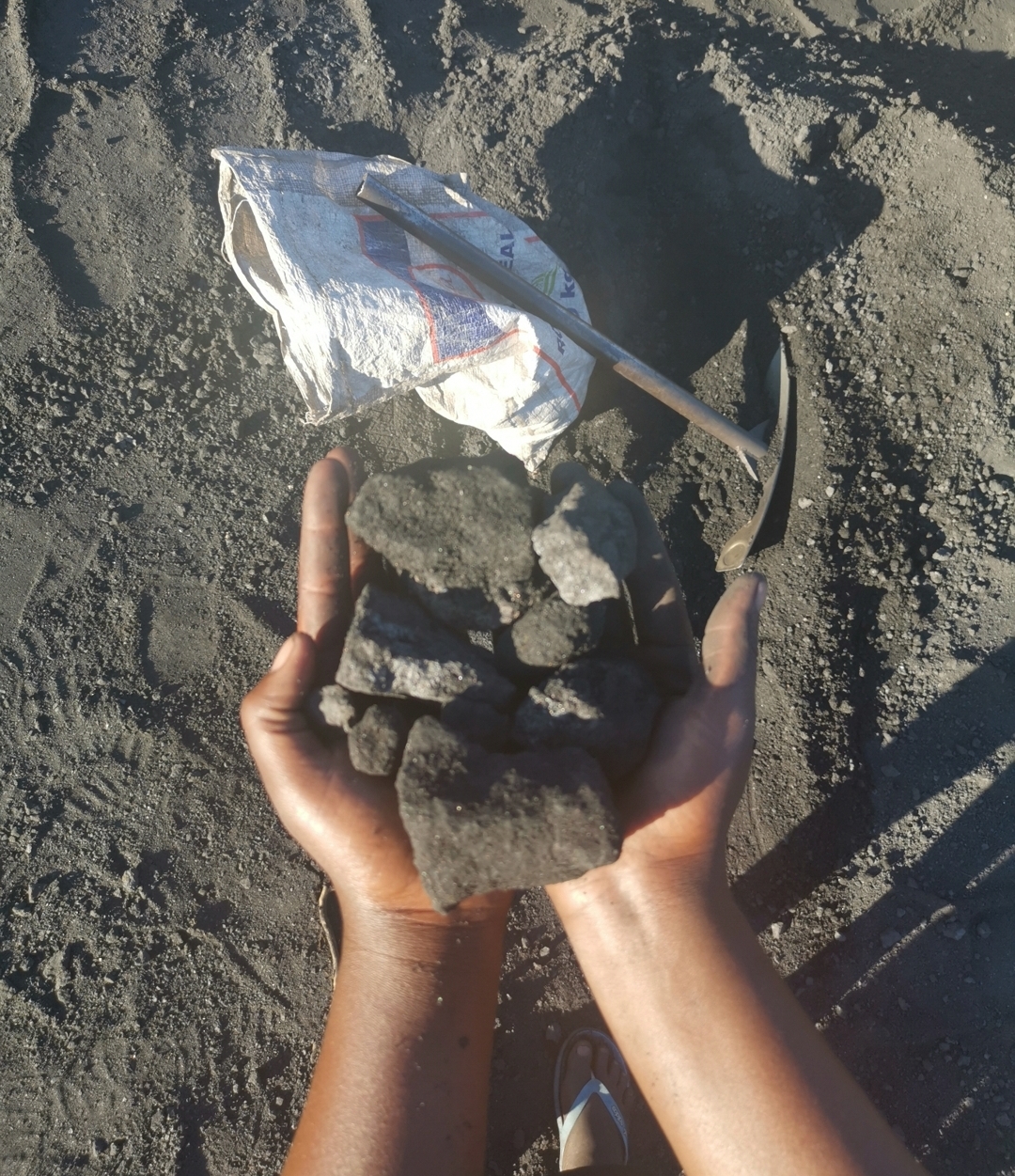 Ncube is among the many women in Hwange who have resorted to trespassing into the Hwange Colliery Company Limited (HCCL) dumpsite in search of coke, which they resell to make ends meet.
TB is one of the leading causes of death in Zimbabwe. 
According to Community Working Group on Health, about 6 300 Zimbabweans die of TB each year despite it being preventable and curable.
The African region has the second-highest tuberculosis burden worldwide, after Southeast Asia. under the World Health Organisation End Tuberculosis Strategy, countries should aim to reduce TB cases by 80% and cut deaths by 90% by 2030 compared with 2015.
According to National Mine Workers Union of Zimbabwe president Kurebwa Javangwe Nomboka, gaseous substances from coal dusts have left many Hwange villagers and residents exposed to TB, although many are not documented. 
'The prevalence of TB is very high, but undocumented in the areas we have done programs which are around the mining community of Hwange," Nomboka told VicFallsLive.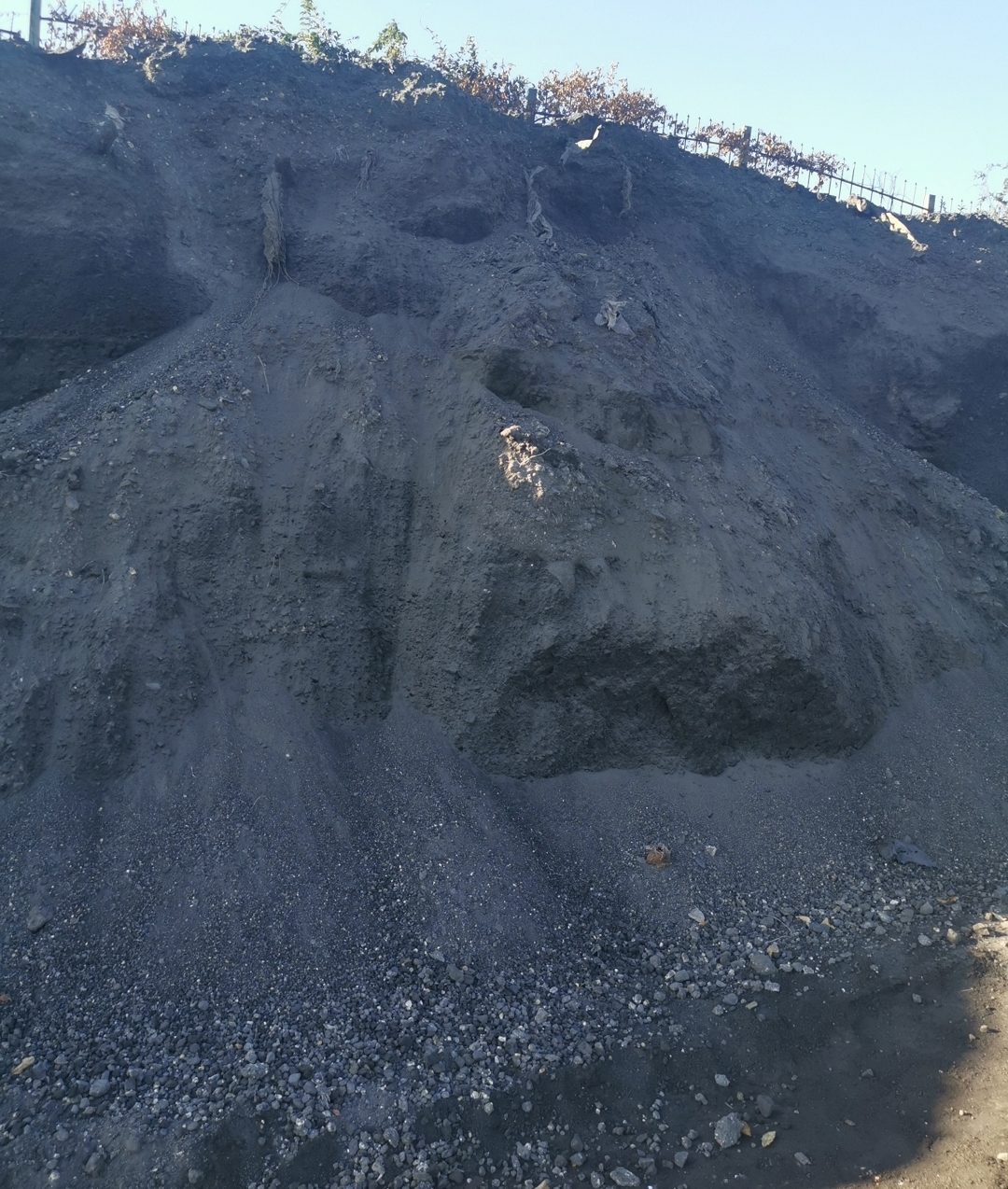 "Coal is the commonly mined mineral in the area  and is well known for its combustible nature and the emission of dangerous poisonous gases."
Nomboka says apart from residents such as Ncube, the scourge is higher in the mining companies, largely Chinese owned. 
He says the mostly affected are underground miners and even those involved in the processing of coal to coking coke.
" Examples of areas with a high risk of TB which my team have visited are HC, Hwange Coal Gasification and South Mining," he revealed. 
"The environment in these mines is heavily embroidered or engulfed with coal dust and gaseous substances which causes a high risk of TB and other related diseases like Pneumoconiosis." 
These heavy dusts and gaseous substances, Nomboka says are also evident in the residential areas and thus posing a risk to the families of miners.
" At Hwange  Coal  Gasification at times the whole complex is engulfed with gaseous substances to an extent that you won't even be in a position to see buildings or people around you,"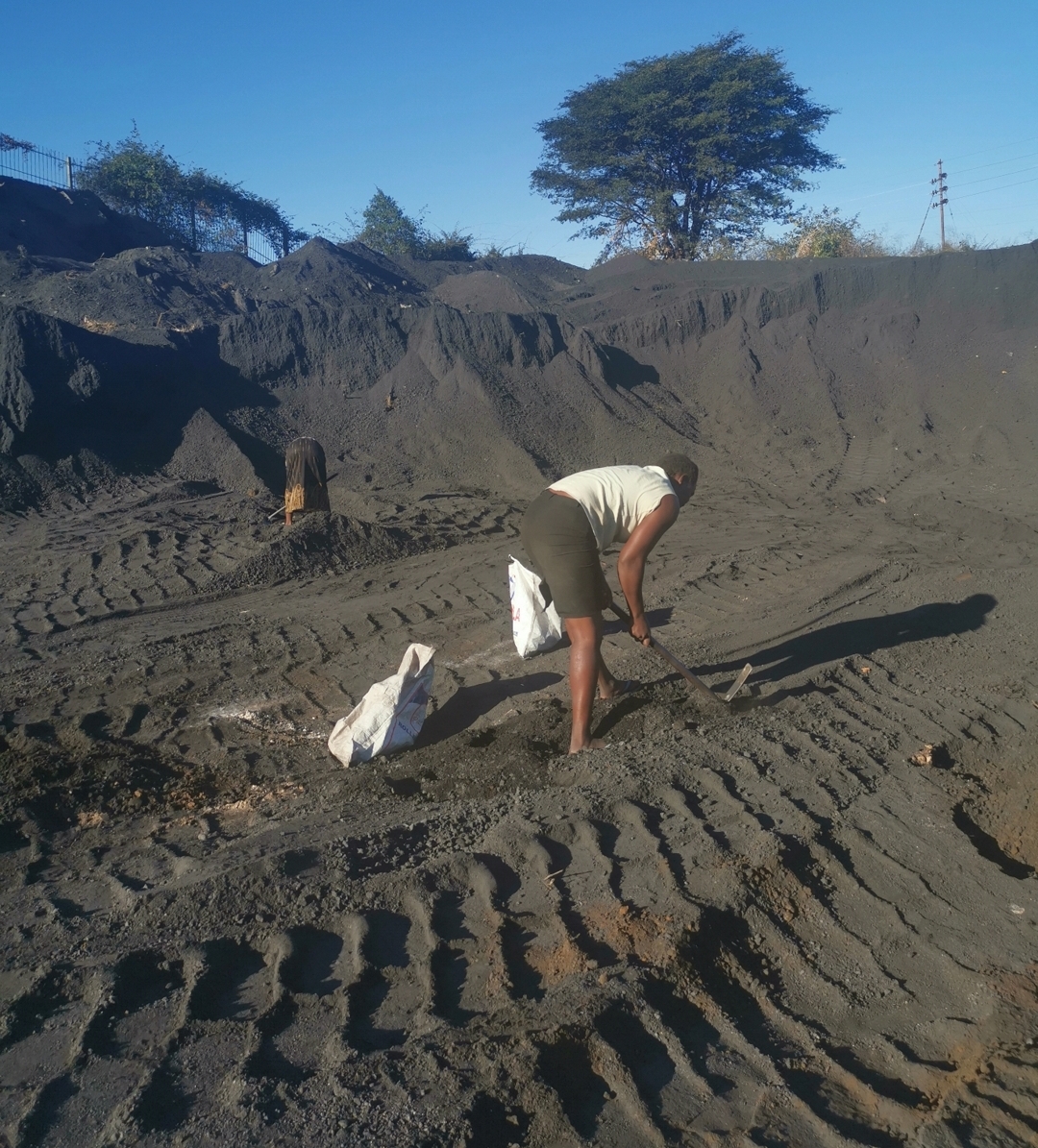 "Besides the dust and gaseous substances there is immense heat that comes out from the furnaces and the personnel working such under environments are spotted with improper and inadequate PPEs and the issue  in these mines has become of lesser priority as it is only acquired when we raise a red flag as a union."
Nomboka said the PPEs being acquired does not meet the standard required under the Mining industry safety regulations leaving workers vulnerable to contracting TB and other related diseases.  
" As a trade union we have reigned in on these defaulting companies to comply with the mining safety regulations and those found not to be in compliance with the regulations have had to be litigated against in order for them to comply," Nomboka revealed. 
"The country needs to adopt stern measures on those who fail to comply with mining safety regulations by enacting laws which provide for hefty fines for companies who fail to provide safety nets for their employees and proper and adequate protective clothing."
Engage communities in TB planning, Government urged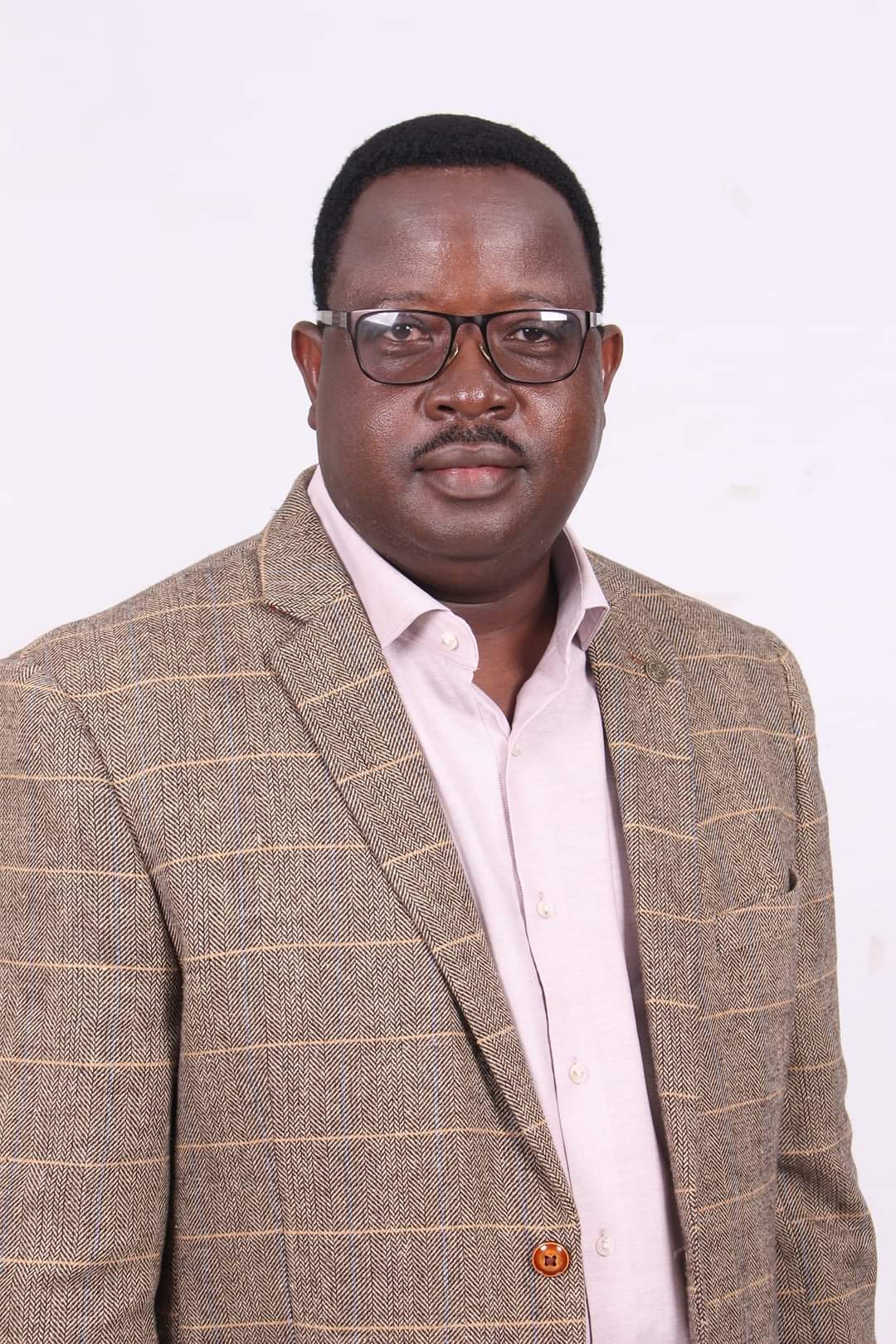 BY NOKUTHABA DLAMINI 
The Community Working Group on Health (CWGH) has called on the government to engage communities in planning and implementing  of strong, integrated Tubercolosis (TB) mitigation as part of response measure, amid revelations that over 6 000 Zimbabweans succumb to the pulmonary disease every year. 
The call was made by CWGH, a health watch organisation executive director Itai Rusike ahead of the World TB Day commemorations.
Rusike said although there has been some efforts made towards ending TB, a killer disease and highlighting further action that is needed to defeat the life-threatening disease, communities should be part of the action. 
"TB remains a major obstacle to attaining the SDG vision of health, development, and prosperity for all in Zimbabwe,"Rusike told VicFallsLive.
"Our country has an estimated 21 000 new cases of TB each year, and 3.1% of these are drug resistant. 
" 6300 Zimbabweans die of TB each year despite it being preventable and curable."
According to health activists, most of these are recorded in mining towns and communities where there is no adequate Personal Protective Equipment. 
Rusike also called for more scientific research and funding towards eradication of pulmonary disease including the Covid-19 pandemic. 
"Funding for research on TB in Zimbabwe is minimal, and new tools to prevent, diagnose, and treat TB are urgently required," he said.
"There is an opportunity to leverage Covid-19 infrastructure and investments to improve the TB response, integrate TB and Covid-19 testing and tracing, and strengthen efforts to overcome the barriers that people continue to face when accessing TB services."
According to studies,  the advent of Covid-19, three years ago eliminated 12 years of progress in the Global Fight against TB as governments, due to its response to the pandemic pushed aside TB outreach and services, resulting in a 20% drop in diagnosis and treatment worldwide.
"This World TB Day 2023 (March 24) we emphasize that "Yes! We can end TB" – aims to inspire hope and encourage high-level leadership, increased investments, faster uptake of new World Health Organisation recommendations, adoption of innovation, accelerated action and multisectoral collaboration to combat the TB epidemic,"Rusike said.
"It is time for the government to fulfill its commitments towards defeating TB. 
"The government should engage communities in planning and implementing strong, integrated TB and Covid-19 mitigation and response measures." 
 In addition, he said, there is need to increase financing for TB prevention and care, innovations in care delivery, and research and development, including for new TB vaccines to prevent the development of Drug Resistant TB. 
" The theme brings attention to tuberculosis (TB) and our collective power to end TB by 2030 and therefore reach the SDG goals," he added.
"It brings hope and builds on the amazing work done in 2022 by Zimbabwe as one of the TB High Burden Countries to recover from the impact of Covid -19 while ensuring access to TB treatment and prevention.
" It is time to take urgent action to get back on track and accelerate collective efforts to fulfill the 2022 United Nations targets on TB to defeat the disease and save lives.
"The commitments made, and targets set by Heads of State and other leaders to accelerate action to end TB must be kept even in Covid-19 crisis and should be backed by adequate investments (and) this will help to protect the lives of thousands of peoplesuffering from TB and to prevent further loss of gains made in the fight against TB.
" Not one more person should die from TB because it is a preventable and treatable disease." 
'Neglect and failure 'crippling local authorities, Mnangagwa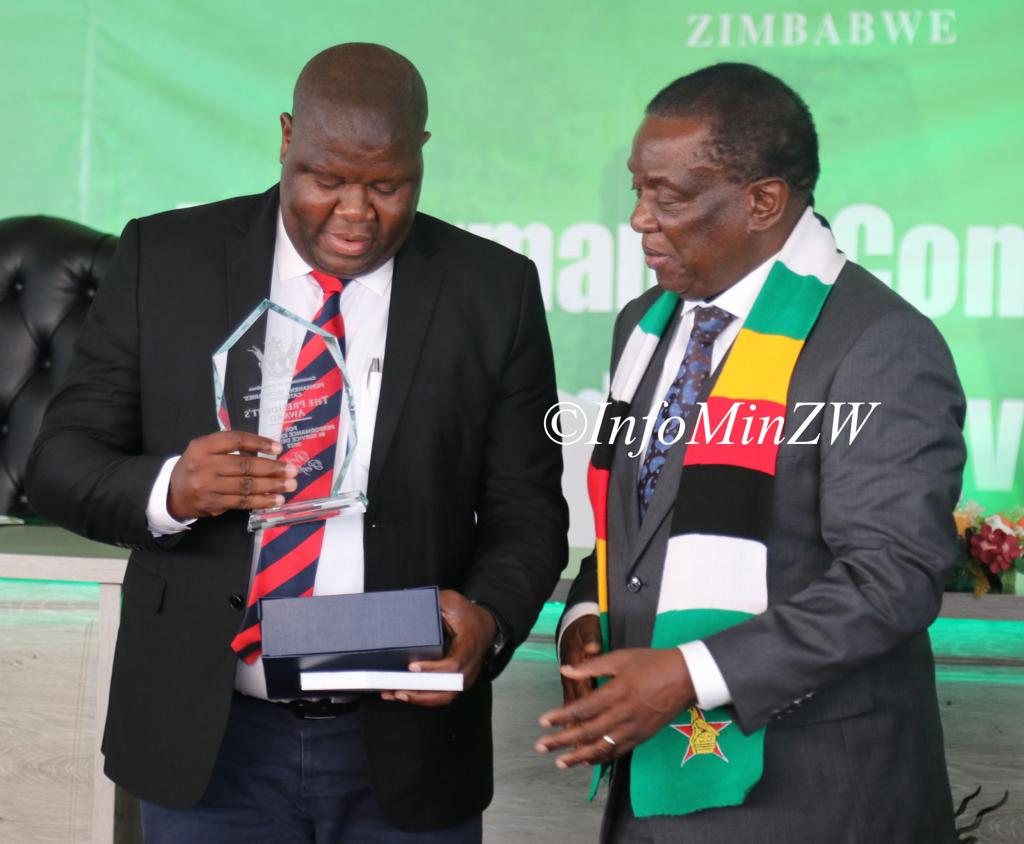 BY NOKUTHABA DLAMINI
Neglect and failure by the majority of local authorities is crippling the service delivery and the country's goal to be an upper middle class by 2030, president Emmerson Mnangagwa has lamented.
Mnangagwa said this on Thursday at a programme for the announcement of the 2022 performance evaluation results and signing of perfomance contracts for senior public officials for Fiscal year 2023 at the State House.
Present were Ministers, Permanent Secretaries, Chief Executive Officers for Parastatals and Local Authorities, Vice Chancellors of State Universities among other senior civil servants signing their 2023 performance contracts.
"Performance of local authorities as outlined in the assessment report remains worrisome and a huge drawback in our march towards Vision 2030," Mnangagwa was quoted saying by the Ministry of Information, Publicity and Broadcasting.
"While devolution funds have gone a long way in accelerating infrastructure development,neglect and failure by majority of local authorities to focus on their core mandate of service delivery is unacceptable."
No local authority won the best performance award.
97 out of 101 Public Entities spread on 21 ministries were evaluated and nine exceeded set target, 47 percent met set target, 30 percent were within allowable variance and four percent below set target and below allowable variance.
Best performer award was given to the viice chancellor of Harare Institute of Technology.
At least 20 permanent secretaries were evaluated and one exceeded set target, 15 met set target and four were below set target but within allowable variance.
Overall best performer was John Bhasera in the ministry of Lands, Agriculture, Fisheries, Water and Rural Development.
For the cabinet ministers, 19 out of 21 ministers were evaluated and two ministers exceeded set target, 15 met set target and two were below set target but within allowable variance.
Best performer award was given to Anxious Masuka from Bhasera's ministry.
Runner up award went to  Fredrick Shava who is the minister of Foreign Affairs.