Victoria Falls town clerk digs in, says won't be forced to resign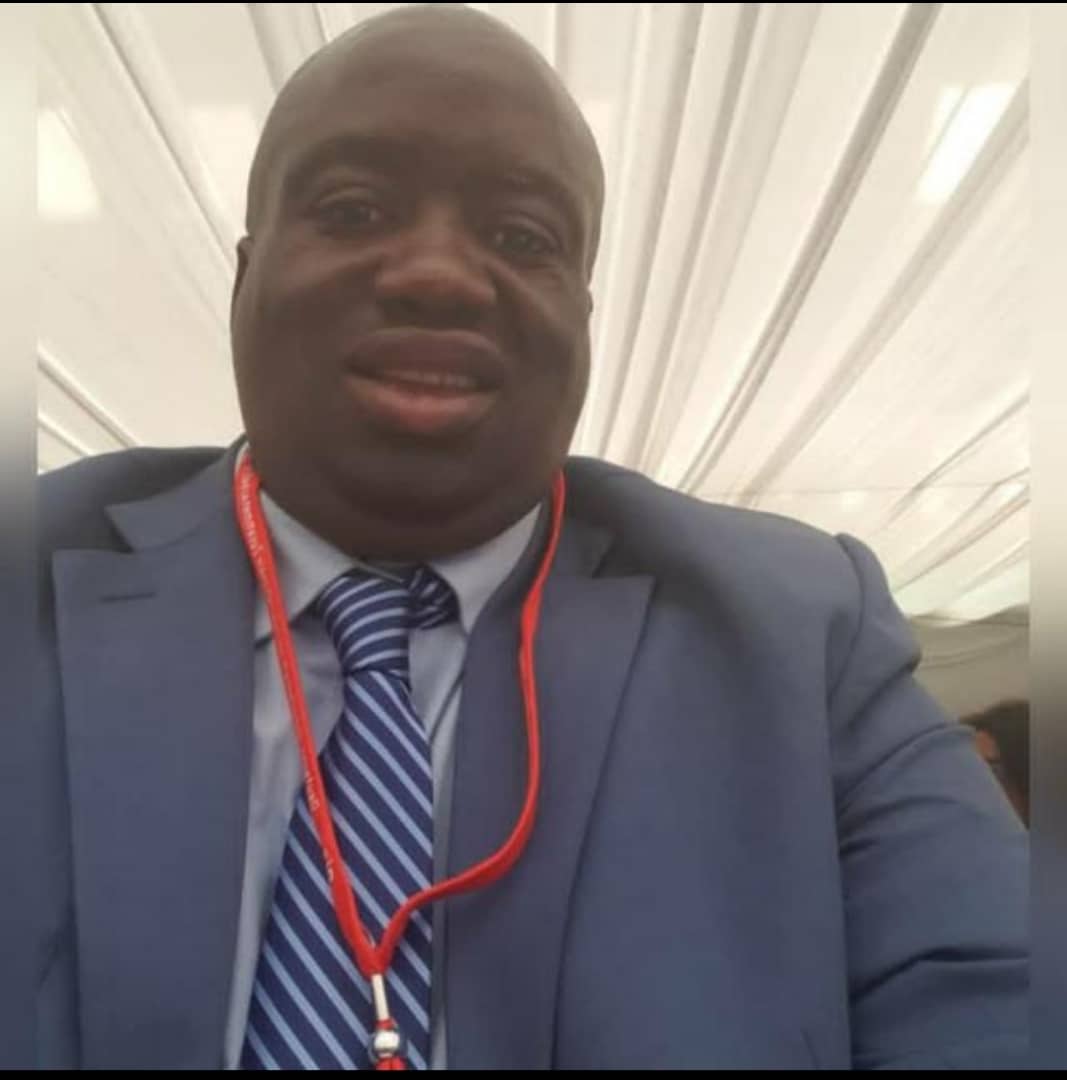 BY NOKUTHABA DLAMINI
Victoria Falls City Council town clerk Ronnie Dube has vowed that he will not resign over corruption allegations levelled against the local authority's management and councillors, arguing that he is yet to be proven guilty of any offence.
Dube has been in the eye of a storm since the arrest of Victoria Falls mayor Somvelo Dhlamini early this month on allegations of fraud emanating from the acquisition of a housing stand from the local authority.
Dhlamini was arrested shortly after a group of war veterans and members of the Hwange Residents Association raided the town clerk's office and force marched him out
The group said they wanted Dube to step aside to allow for investigations into allegations of corruption levelled against him to be concluded first.
A fortnight ago war veterans from Matabeleland North convened a meeting that was attended by over 300 residents to discuss the corruption allegations against the local authority.
Victoria Falls Combined Residents Association executive member Trymore Ndolo told the meeting that they had information allegedly showing how Dube and some councillors 'corruptly' sold commercial prime land known as Stand Number 8300.
Ndolo said the stand, which was earmarked for a water, hygiene and sanitation project, was sold for US$4 million instead of US$14 million that was agreed to by a full council meeting.
He claimed that councillors and Dube shared US$400 000 that was paid as a bribe by the lowest bidder for the stand.
The town clerk, however, said he will wait for ongoing investigations by various agencies to be completed before he could speak about the allegations.
"I have nothing really to say, but I will not be forced to resign because people have said things and judged me for corruption," he told VicFalsLive in an exclusive interview.
"All I can say for now is I am watching the space because all these allegations have prompted various legal instruments to be put by central government, the police Zimbabwe Anti-Corruption Commission (ZACC) and a ministry of Local Government investigation team.
"So let it be, let them come and let's watch the space.
"For all those allegations I will only be able to fully comment after all the investigations have been completed, but on the calibre of councillors, that is not my call.
"It the same people who are complaining that voted for them and the good thing is that we are having elections next year.
"So they should start choosing councillors that would stand for their calls."
Dube's relationship with councillors has been deteriorating over the corruption allegations and before his arrest, Dhlamini was accused of organising the group that raided the town clerk's office.
The mayor had unsuccessfully tried to suspend the town clerk over the same corruption allegations.
Two days after Dube was locked out of his office, the tables turned against Dhlamini as he was whisked away from his council offices by Zacc investigators to the regional court in Hwange where he was charged with fraud.
Court records alleged that  "On the 15th of August 2022 and at Victoria Falls City Council offices the accused Somvelo Dhlamini, who is the mayor of the city council and in his capacity as such unlawfully and intentionally made a misrepresentation and purported to be Valentine Munyaradzi Maseko, who he had earlier on in 2003 purchased Stand 1139  by making an application using the name Valentine Munyaradzi Maseko to Victoria Falls City Council under the Wood Road Housing Scheme upon which the council offered him stand number 1771 Wood Road which needed a deposit of US$25 000."
It was alleged that Dhlamini paid US$10 000 and the balance was supposed to be paid within five days, but he failed to settle the debt and paid $7 500 000 instead.
The mayor was denied bail and is detained in Hwange awaiting trial.
He made a routine appearance in court on Monday and was further detained until early next month as the investigating officers said they still needed more time.
The power struggles between the mayor and the town clerk have been raging on for some time amid charges by residents that corruption has paralysed service delivery in the resort city.
Victoria Falls ratepayers have been boycotting the city council's 2023 budget consultation meetings demanding answers over various allegations of corruption and Dube said the stand-off will have far reaching effects on the local authority's operations.
"This has had a negative impact, as you see that we are struggling to finish the budget (formulation process)," he said.
"People started boycotting the consultative meetings and naturally it's got a demoralising effect on the management of council affairs and some council process subsidiary to how government operates.
"I think this year we will be found wanting as we won't be able to submit our budget on time and the same people who are disrupting these processes will be the same ones crying next year that there is poor service delivery because we would've not been allocated what we should be because of the delays that have been taking place."
Last week, the Douglas Mwonzora-led MDC Alliance, which controls Victoria Falls City Council, said its councillors that are being accused of being corrupt were victims of political machinations.
Chinese-funded power plant expansion project in Zimbabwe set for commissioning
BY XINHUA
Zimbabwean Energy and Power Development Minister Soda Zhemu said here on Monday that prolonged power cuts are "now a thing of the past" in Zimbabwe following the completion of Hwange Thermal Power Station Unit 7 and 8 expansion project.
Chinese firm Sinohydro undertook the project, adding 600 MW to Hwange Thermal Power Station, the country's largest coal-fired power plant.
The project will be commissioned by President Emmerson Mnangagwa on Thursday.
Zhemu said at a press conference that recent media reports predicting a return to prolonged power cuts after August were false, as Zimbabwe is now guaranteed adequate power supplies in the short-to-medium term.
He said Unit 7 is already feeding into the grid after the successful completion of tests in June and is now commercially available for operation. Unit 8 is also undergoing a similar test and is expected to be available commercially by August or September this year.
"So there is no way that we are going back to the past where we used to experience long hours of load shedding," Zhemu added.
Five die in Binga traffic accident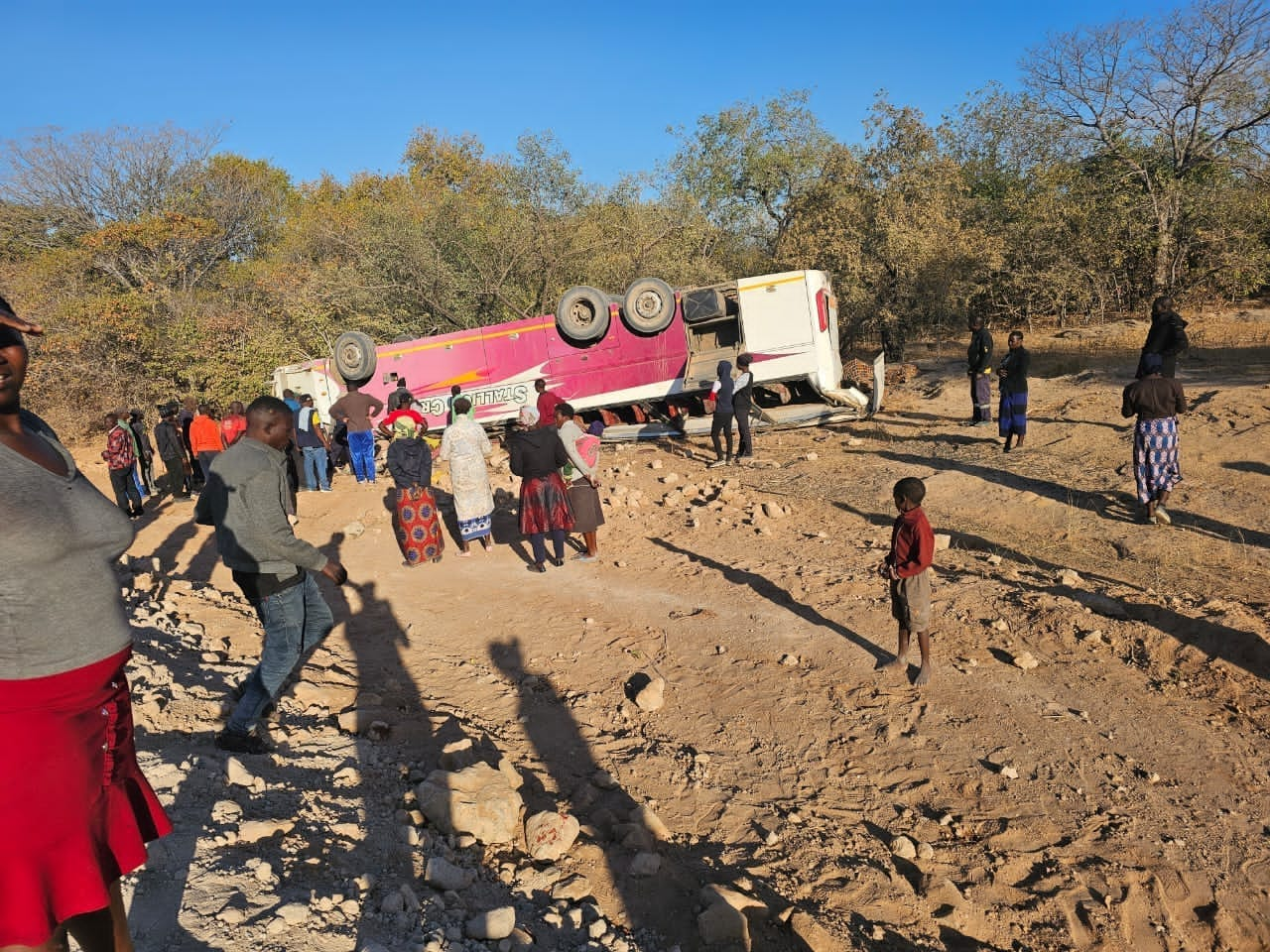 BY NOKUTHABA DLAMINI
A Stallion Cruise bus overturned in Binga on Sunday morning killing five passengers on board, police have revealed.
According to witnesses, the bus which was travelling to Bulawayo was reportedly speeding when the accident happened.
National police spokesman Assistant Commissioner Paul Nyathi said the bus overturned and landed on its roof in the Sikalenge area between Siabuwa and Binga centre.
"The ZRP confirms a fatal road traffic accident which occurred on 16/07/23 in the morning near Masumo Bridge, Samende area, Binga in which a Stallion Cruise bus travelling from Siabuwa to Binga overturned," Nyathi said.
"The ZRP confirms that five people were killed whilst the number of injured is yet to be ascertained."
The bus reportedly veered off the road at a sharp curve near the Masumu River bridge at around 7AM.
The accident comes barely a week after the same bus caught fire in Mutare on July 11 and all passengers escaped unharmed.
Zimbabwe declares its own load shedding over, but locals are sceptical
BY AFP
Zimbabwe's government on Tuesday announced a sudden end of blackouts that have crippled businesses and left millions of households without electricity for up to 19 hours a day.
The information ministry said a cabinet meeting had "noted with satisfaction" that the power utility "has announced the end to load shedding as a result of the interventions implemented" by the government.
The statement did not give details of the steps taken to end the load shedding.
The southern African country has for years been reeling under severe power shortages.
They worsened late last year when the main electricity supply, a hydro plant at the giant Kariba Dam in the north, suffered very low water levels caused by recurring droughts.
In March the power utility company said it had launched a new 300MW coal-fired unit with Chinese finance in a bid to ease repeated power outages.
But Zimbabweans greeted the news of the end of outages with scepticism, as some said they were sitting in the dark as the announcement was made.
One Zimbabwean @sammie541 tweeted "funny (be)cause we actually don't have…(electricity) now", adding her Harare neighbourhood had been without power since Monday.
Other Zimbabweans questioned on Twitter if the announcement was not strategically timed ahead of national elections due next month.
The country goes to the polls on August 23 to elect a president and legislature.
Eighty-year-old President Emmerson Mnangagwa, who replaced strongman ruler Robert Mugabe in 2017 after a military-led coup, is seeking re-election.
But he faces a disaffected population that is battling hyperinflation, poverty and high unemployment.
Official figures placed inflation at 175.8% in June, up from 86.5% in May, but Johns Hopkins University professor of applied economics Steve Hanke believes real inflation in Zimbabwe is more than 1 000%.