Victoria Falls residents struggling to stay afloat in a dream destination
BY FORTUNE MOYO
The splattering of raindrops gives Blessing Maya sleepless nights.
"Each time it rains, I am forced to dig some trenches or lay some bricks so that water does not flood my home," he says of the three-bedroom house he shares with his wife, niece and two children in Victoria Falls' Mkhosana neighbourhood.
His only consolation is that the same rain helps the potatoes, onions and tomatoes growing on a separate acre of land he bought four years ago to supplement his income as a tour guide — a lucky decision, in hindsight, as Covid-19 travel restrictions have slowed Victoria Falls tourism  to a trickle.
The pandemic's economic impact has exacerbated poor urban planning and increasingly adverse weather conditions.
This makes it difficult for Maya and thousands of other year-round residents to stay afloat in what had once been their dream destination — and continues to be one of the most sought-after places to live in the country.
The city's population is projected to grow from 42,224 to 50,734 over the next decade, according to the Zimbabwe National Statistics Agency.
Many are drawn by the hospitality industry surrounding Victoria Falls, one of the Seven Natural Wonders of the World and a United Nations World Heritage Site.
The housing waiting list managed by the Victoria Falls Municipality, the local governing authority, stands at more than 15,000 households.
In 2021, the municipality requested enough land for 1,000 housing units but received approval for only 500, says Mandla Dingani, acting public and community relations manager.
Once Zimbabwe's central government approves a land reallocation request, the local authority assumes responsibility for developing and maintaining the required infrastructure.
But the rush to meet housing demand caused storm drain installation and maintenance to fall through the cracks, Dingani says.
Officials for the Ministry of Lands, Agriculture, Fisheries, Water and Rural Settlement, the central government department that processes the municipal applications, didn't respond to requests for comment.
The Mkhosana neighbourhood was created in 1997 on land formerly zoned for park use.
The Maya family was among the first to settle here when they moved from Chinotimba, an older, more congested neighbourhood.
They never expected that all these years later, nearly half of Mkhosana, including their own street, would still lack the storm drains necessary to collect and channel excess surface water away from homes when it rains.
"The population has also grown over the years, which is good as there are new businesses, which employ locals," Maya says.
"However, the local authority needs to stay ahead of the population growth in the town."
Victoria Falls received its highest rainfall and the city's namesake feature recorded its highest inflows in a decade last year, according to the Zambezi River Authority, the administrative body that manages the waterway between Zimbabwe and Zambia.
A 2021 World Bank report on climate in sub-Saharan Africa says floods between 2010 and 2019 had increased tenfold in the region compared with the period between 1970 and 1979.
Residents of flood-prone neighbourhoods have taken matters into their own hands: digging their own trenches, about a metre wide and two meters deep, to redirect water; erecting brick barriers; and using pots and buckets to bail out their homes when it rains.
"The rainy season is quite stressful," says Khethiwe Mlilo, a Mkhosana resident since 2019.
"In addition to flooding, the heavy rains also cause property destruction."
Mlilo moved to Mkhosana from Gweru, a city in central Zimbabwe, to launch her business selling secondhand clothes in a local market, while her husband works in South Africa and sends home money to help support her and their two daughters.
They settled in a temporary structure, intending to build a stronger home there within a year, but the subsequent years of a pandemic and rainy seasons have delayed their efforts.
The Victoria Falls Combined Residents Association, whose representatives are chosen by the local population, has been lobbying the municipality for improvements, says Nguquko Tshili, association secretary general.
But, he says, residents are also to blame for carelessly clogging the existing drains.
"Residents have a tendency of throwing litter all over," Tshili says.
"When it rains, the litter then blocks the few storm drains present in the suburb, the water then cannot move, and this also contributes to flooding in the suburb."
The association routinely warns residents against littering, including through a community programme in November as the rainy season was beginning.
The municipality also has increased garbage collection services to reduce the problem, he says.
While demand for more residential land use has remained strong, developing infrastructure that can support the population growth must take priority, Dingani says.
The municipality has budgeted US$1.6 million for road repairs and drainage construction, with work scheduled to begin in mid-April, he says.
The coronavirus pandemic's ongoing economic impact also remains a challenge.
As of January, Victoria Falls residents and businesses owed more than $200 million (US$1.5 million) in utility payments, which the municipality needs to fund storm drain management, garbage collection and sewage services, Dingani says.
Maya's tourism business has dried up.
Until visitors return to pre-pandemic levels or the municipality repairs the storm drain in their neighbourhood — ideally, both — his family must borrow furniture and electronics.
They make any repairs they can manage on less than US$1,800 a month.
"Each time it rains, and water enters the house, we scoop it into buckets," says his wife, Rutendo Maya.
"When the rainy season began, water flooded our house, and we lost property worth about US$8,000."
Not everyone dreads the rain. For residents working in construction and carpentry, business has never been better.
"This is the fifth house we are repairing this month," says Reginald Mutsvakiwa, a local builder who had a busy start to the year.
"It may be sad for people affected, but for our business, it's good."  – Global Press Journal
VFWT partners with Mvuthu villagers to tackle human-wildlife conflicts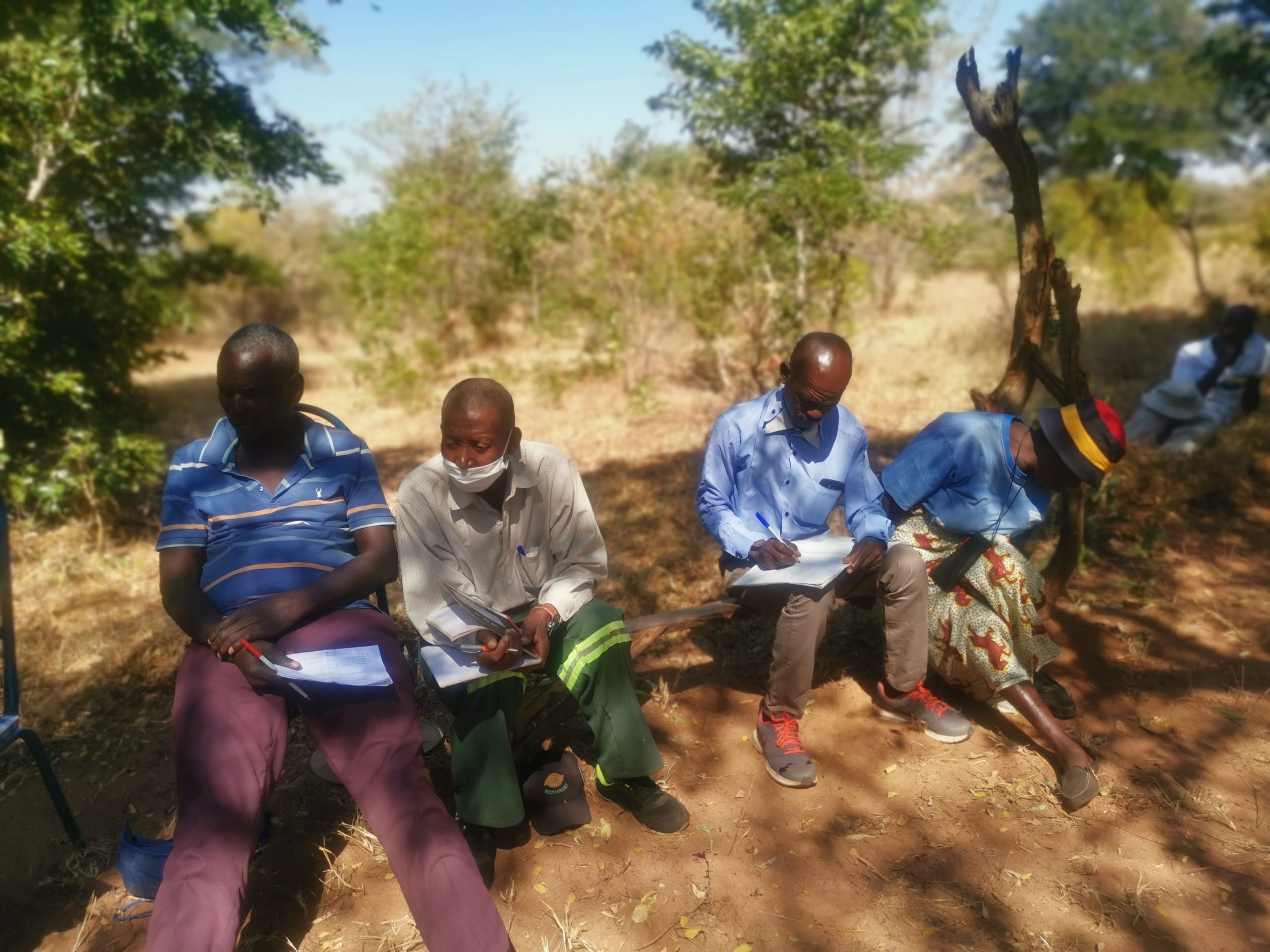 BY NOKUTHABA DLAMINI
The Victoria Falls Wildlife Trust (VFWT) has announced that they have secured funding to work with the communities of the new scheme of herding cattle, amid growing concerns of human-wildlife conflicts in the Mvuthu's jurisdiction.
This was announced by the VFWT Community Liaison officer Bongani Dlodlo on Tuesday at a village assembly meeting in the Mvuthu area.
He said the scheme aims to reduce the continuous attack of the domestic animals, mainly the cattle by predators such as the lions.
The organisation will actively involved in various environmental issues in the area, including the introduction of mobile bomas years ago, making of chill dung to deter elephants among other rehabilitation projects.
"This will be a programme to run for three years, where we are going to create mobile kraals where the whole village, those who are willing will bring their cattle there and we will hire some willing community members above 22 years of age to look after them during the day and night," Dlodlo said.
"We are trying to reduce the problem of your livestock getting killed and while under this scheme, we shall ensure that they get treated whenever they present some symptoms of not being well and we will also vaccinate and feed them so that they can increase the value in the market whenever you want to dispose of some of them."
Dlodlo also added that this will be done throughout the year.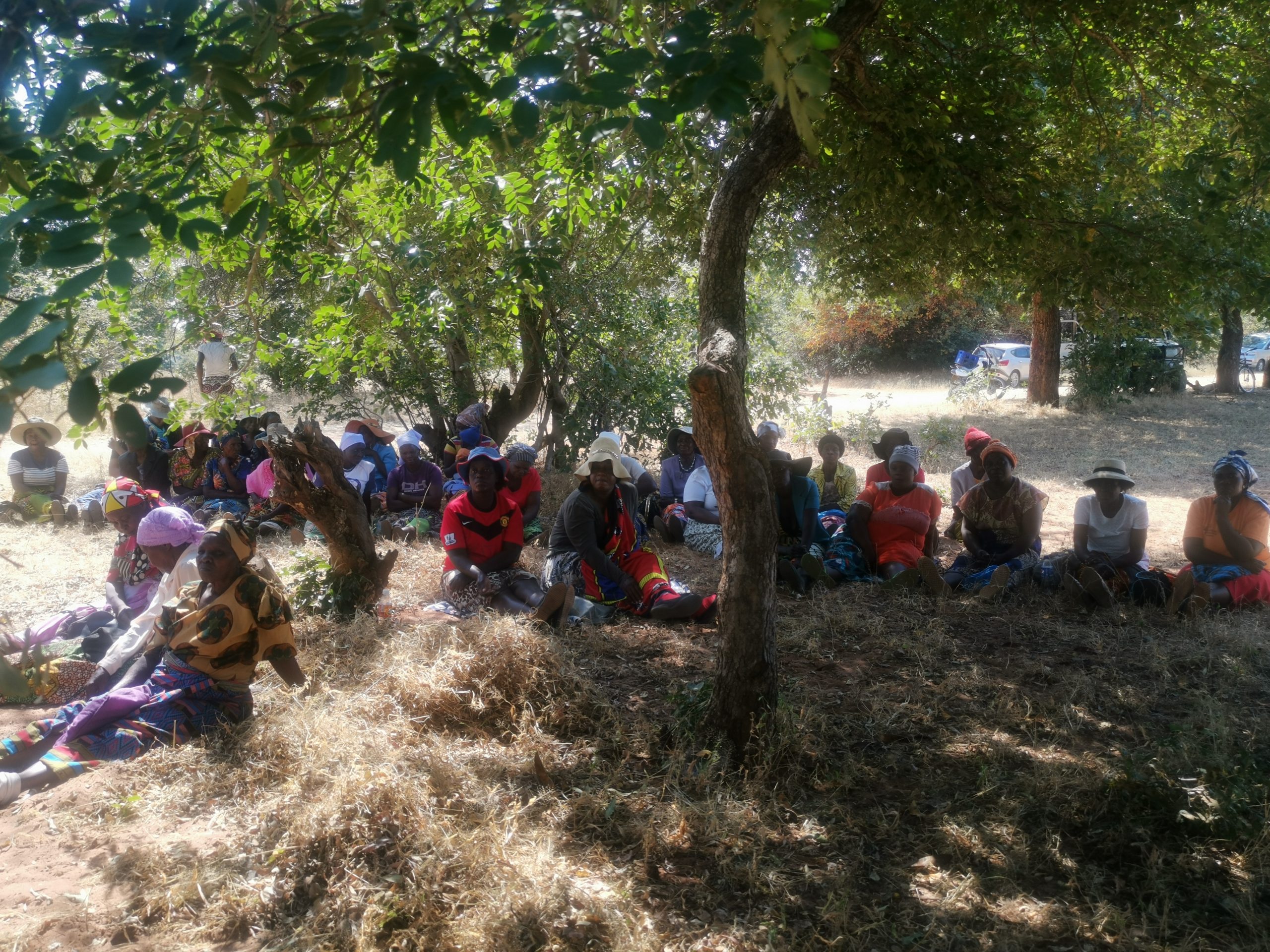 "During the off-cropping season, we will be rotating them from one field to the other so that we also mitigate the issue of poor soils this community is faced with. By this, we hope that even your yield will improve for these coming years."
Although some at the meeting met with skepticism, Dlodlo insisted that the villagers were not under duress to let go of their cattle and that the preparatory planning and strategies to be adopted were going to be done together with the communities.
Fears were around the issue of religious beliefs around the rearing of livestock.
Other concerns were around the issue of having to walk long distances to milk cows and even having them to perform some day to day chores such as the fetching of firewood.
According to the Zimbabwe Environmental Lawyers, cases of human-wildlife conflicts have been increasing since 2016 by over 216 percent and Mvuthu villagers have often paid the price without compensation.
Others also queried about what will happen if their livestock gets attacked while with the hired herders and Dlodlo responded: "We will not be paying for any compensation because ours to try and help this community, but because the herders and the place of herding will be chosen by you, we hope that this will be a holistic community project where you can always check on what is happening as we work together."
Amid power cuts in Zimbabwe, food preservation made easy by grannies
BY IGNATIUS BANDA
Amid silent refrigerators spawned by crippling electricity cuts, township grannies are relying on their smarts and traditional preservation: roasting and smoking meat over fires as they attempt not to throw away food.
And this at a time more and more Zimbabweans are going hungry amid a combination of shrinking incomes and price increases.
For 79-year-old grandmother Tabeth Chisale, food and perishables, such as beef sourced by her children, fill the fridge, but she is increasingly frustrated by the unrelenting power outages.
"Recently, we went for seven days without electricity," Chisale said
"We were informed it was not because of the regular power cuts but some thieves had vandalised the power supply," she said, at a time there are increasing reports of the theft of copper cables and transformer oil from power base stations.
The country's power utility has blamed erratic power supply on the vandalism of electricity infrastructure.
However, amid such a chaotic and erratic energy supply, grannies such as Chisale must find or have found ways of making the best out of a bad situation.
"Once I suspect the meat is going bad, I roast the meat over a fire, then hope that electricity will be restored in time.
"I then stew the roasted meat.
"You cannot watch the meat go bad in these trying times," she said, her practice for many here a hard-to-understand culinary secret: first roasting meat, then boiling it
Smoking meat over a fire to preserve it has been around for centuries, but Zimbabwe's energy crisis has reminded older generations of the practice at a time when large-scale enterprises such as butcheries are having to rethink how they do business.
Local food scientists have raised concerns about the consumption of bad or rotting food, noting that it reverses the small gains the country is making towards addressing nutrition deficits among children and the elderly.
In a country where supermarket shelves are stocked with expired food items, the practices of Chisale show the desperation of consumers, local analysts say.
For Desmond Mugadza, chair of the food science department at the Midlands State University, the answer is simple: "Avoid over-stocking perishables."
"Food must be free from bio-hazards to ensure it is safe for consumers to eat as all food items have a shelf life," Mugadza said.
"We should rely on science on whether food is safe to consume," he added.
Yet the desperation of consumers such as Chisale has meant that they have sought ways to salvage their food without the support of science.
It has been a long practice here amid economic hardships that bargain hunters stock up on food and other basic commodities because of regular price increases, creating difficulties in how the food is stored in the absence of electricity.
However, the food preservation methods available to Chisale come with a downside: "The meat that I try to save doesn't taste as it should, but it's still meat," she said.
In Zimbabwe, where the backyard poultry business has become the favoured source of income for the unemployed, power cuts have wreaked havoc for people such as Nelisiwe Mudimba.
"When you slaughter your birds, you pray that they will be sold before they go bad in the fridge," Mudimba said, adding that on numerous occasions, she has had to throw away dozens of rotting chickens.
She says she has also tried smoking the chickens over a fire, feeding some to her dogs, but: "I cannot eat all these chickens.
"What's the point, then, of operating such a business?"
These concerns come as global agencies lament the continued wastage of food when millions go hungry.
According to the Food and Agriculture Organisation, "One-third of food produced for human consumption is lost or wasted globally.
This amounts to about 1.3 billion tons per year, worth approximately US$1 trillion."
While FAO says most food losses in developing countries are during post-harvest and processing levels, in countries such as Zimbabwe, power cuts have only added to the food waste crisis.
Local consumer rights groups say inflation has added to the challenges as those who already cannot afford basics face more headaches with trying to stock the little food available in their homes.
"Consumers are unable to buy basic commodities that they desperately need because of the increasing gaps between prices and incomes," said Effie Ncube, spokesperson of a local consumer rights group.
"To prevent the unlawful sale of expired goods, two things are required. The first is to ensure thorough enforcement of the Consumer Protection Act.
Secondly, the government should address the root causes of the economic crisis that has led to runaway inflation, lack of incomes, and general price volatility," Ncube said.
For now, Chisale and her peers continue to seek old ways to address new challenges and make their own local desperate efforts not to throw away food, albeit against their will. – IPS
Victoria Falls woman gored by buffalo, ranger shot by poachers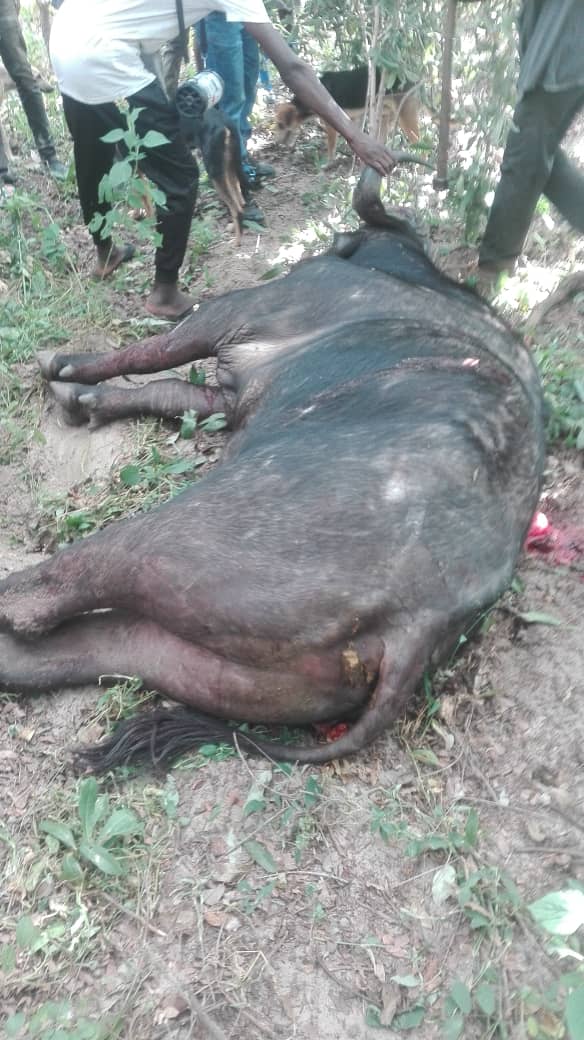 BY ISAAC NTULI 
A 61-year-old Victoria Falls woman is battling for her life after she was gored by a charging buffalo that she was trying to chase away from her goats kraal on Wednesday. 
The victim, Elizabeth Ndlovu of Mpumelelo village in BH 10 under Chief Mvuthu was attempting to scare the buffalo away as it had been hiding in her kraal after straying from Forestry Commission sanctuary. 
She was rushed to the Victoria Falls hospital and had to be whisked to Mpilo Central Hospital in Bulawayo due to her critical condition. 
According to one eye witness identified as Mbonisi Ngwenya, Ndlovu was gored from her stomach, leaving her intentines protruding. 
"This is really bad, imagine this is the type of danger we have to live with because they are not being controlled, " Ngwenya said. 
The buffalo was immediately put down by Communal Areas Management Programme for Indigenous Resources (Campfire) ranger Manuel Nkomo who had to fire seven times in order to put it down. 
Mpumelelo village head Maxwell Butshe Ndlovu said villagers' lives were under dangerous conditions due to stray animals. 
 "We are living in acute danger because of these animals and we would tonurge the government to take urgent action to these escalating human and wildlife conflicts," Ndlovu urged. 
Campfire committee member Nceku Ncube added :"This is now beyond our control,and sincerely hope the proposed compensation would be made law. "
The Councillor of Katchetchete ward three  Givemeagain Moyo lamented government's response to human wildlife conflicts. 
Meanwhile ,a ranger from Bayana in Chidobe is reported to have been stabbed to death at the Breakfast resettlement scheme after an altercation with poachers whom he had earlier confronted about their illegal activities.
Currently, the suspected poachers are assisting the police with investigations.
In Mabale village in Dete, another villager was trampled by an elephant a few days ago while in Mvuthu's jurisdiction, a teen herd boy survived a lion attack which left him with body injuries.