'I don't know what we would have done without SIG':UK funding rescues Hwange school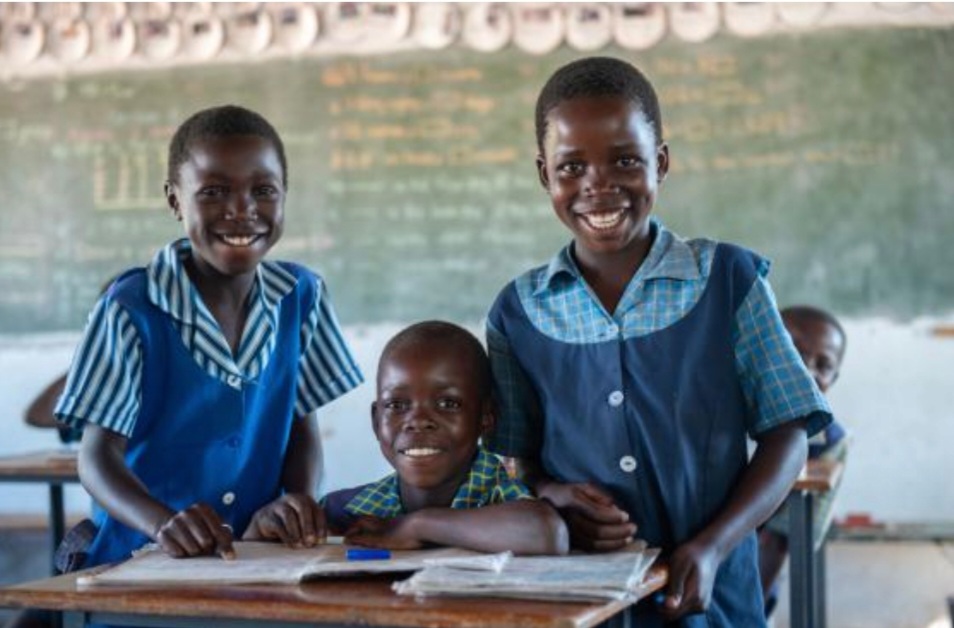 BY WILSON MAREYA AND JOHN MOKWETSI
Without the School Improvement Grant (SIG), learners at Nyongolo Primary School in Hwange district would not be celebrating the provision of textbooks, teaching material, classroom furniture, and a good learning environment.
Nyongolo Primary School is a registered rural school located about 340 km from Zimbabwe's second-biggest city, Bulawayo.
The school is a few metres from the Hwange-Victoria Falls highway and has 5 classrooms and 272 learners (147 females and 125 males).
Hwange District is primarily a mining district.
Large coal deposits are found in the district, and several large coal mines are located there.
Despite being mineral-rich, the locals survive on menial jobs, with most not affording to buy their children basic education needs.
Most learners live within a radius of 10km from the school.
Nyongolo is one of the beneficiaries of the School Improvement Grant (SIG) Regular programme made possible thanks to funding from the United Kingdom's Foreign Commonwealth and Development Office (FCDO).
The grant aims to support financially constrained schools with resources to meet their minimum functionality standards.
FCDO supports the Ministry of Primary and Secondary Education initiatives towards improving the quality of education for all children, especially the vulnerable and disadvantaged, with UNICEF managing the funds and providing technical support.
The school head, Nokuthula Ndebele, is ecstatic when she speaks of the benefits of SIG: "Textbooks have come as a game changer for our pupils. We used to have acute shortages of textbooks, where the school could only afford one textbook for the whole class.
"For the Ndebele language, the school did not have any textbooks for grades 6 and 7.
"With the funds available to purchase more textbooks and teaching materials, the learners gain motivation and interest in learning as each learner has their textbook for most of the subjects."
She added that for the Ndebele language in 2022, the school posted impressive Grade 7 results, with 24 out of 34 learners having passed.
"We expect this success to be replicated in all other subjects in 2023. The quality of learning is surely improving.
"Our school had many non-readers when I took over as head in 2021. Now there is a significant improvement.
"With access to textbooks, the reading culture is improving," Ndebele revealed the positive impact.
For schools like Nyongolo, where several learners were non-readers, SIG has been a critical pillar in supporting foundational literacy.
Ndebele added: "SIG is the most contributor towards the school's existence; I don't know what we would have done without SIG.
"The school would probably not exist anymore.
"The levies and fees are too low to support the school.
"With the last grant, we purchased 16 single desks, 18 chairs and 24 textbooks, and our classrooms are now looking the way a classroom should look."
Most desks and chairs are stacked at the back of the classroom as schools have closed for the third term holiday.
The school's School Development Association (SDA) chairperson, Joseph Ndlovu, said of the support: "Before the intervention of UNICEF, our school did not have enough textbooks.
"Children sat on combined desks and chairs, which made social distancing impossible during Covid.
"Now a larger proportion of the learners have single desks and chairs. The community is quite happy with the improvements at the school."
He added that the school and the parents could not afford textbooks and suitable furniture for every learner.
"The school could only afford to buy a single textbook per class for the teacher.
"We are glad for the support we receive from UNICEF and the Ministry (of Primary and Secondary Education).
"Now for most subjects, each learner has their own textbook, and the children are happy", said Joseph.
The support given to schools has positively impacted schooling in many financially constrained schools in Zimbabwe.
Dreams of a brighter future are being kept alive in these poor communities.
Ndebele spoke of the challenges.
"The challenge is still on subjects like PE and ICT where we have one textbook for the whole class in some classes.
"We also do not have enough classrooms for our learners. If the district approves our application for Complementary Funding, we plan to renovate and complete a classroom unit for ECD."
In early December, the school applied to the District Education for UNICEF-supported complementary funding to support the school's infrastructure development.
The school aims to renovate and complete a big classroom unit for ECD and provide an appropriate and enabling learning environment for the infants.
The school head hopes to get support from the School Improvement Grant component of Complementary Funding from the Global Partnership for Education (GPE) – where schools get funding to renovate, rehabilitate or complete existing school structures such as science laboratories, classrooms or hygiene-friendly toilets for the learners. She is also hoping for continued support so the school can purchase suitable furniture for infants and purchase more textbooks for subjects like (Information and Communication Technology (ICT) and Physical Education (PE). – UNICEF Zimbabwe
Chinese-funded power plant expansion project in Zimbabwe set for commissioning
BY XINHUA
Zimbabwean Energy and Power Development Minister Soda Zhemu said here on Monday that prolonged power cuts are "now a thing of the past" in Zimbabwe following the completion of Hwange Thermal Power Station Unit 7 and 8 expansion project.
Chinese firm Sinohydro undertook the project, adding 600 MW to Hwange Thermal Power Station, the country's largest coal-fired power plant.
The project will be commissioned by President Emmerson Mnangagwa on Thursday.
Zhemu said at a press conference that recent media reports predicting a return to prolonged power cuts after August were false, as Zimbabwe is now guaranteed adequate power supplies in the short-to-medium term.
He said Unit 7 is already feeding into the grid after the successful completion of tests in June and is now commercially available for operation. Unit 8 is also undergoing a similar test and is expected to be available commercially by August or September this year.
"So there is no way that we are going back to the past where we used to experience long hours of load shedding," Zhemu added.
Five die in Binga traffic accident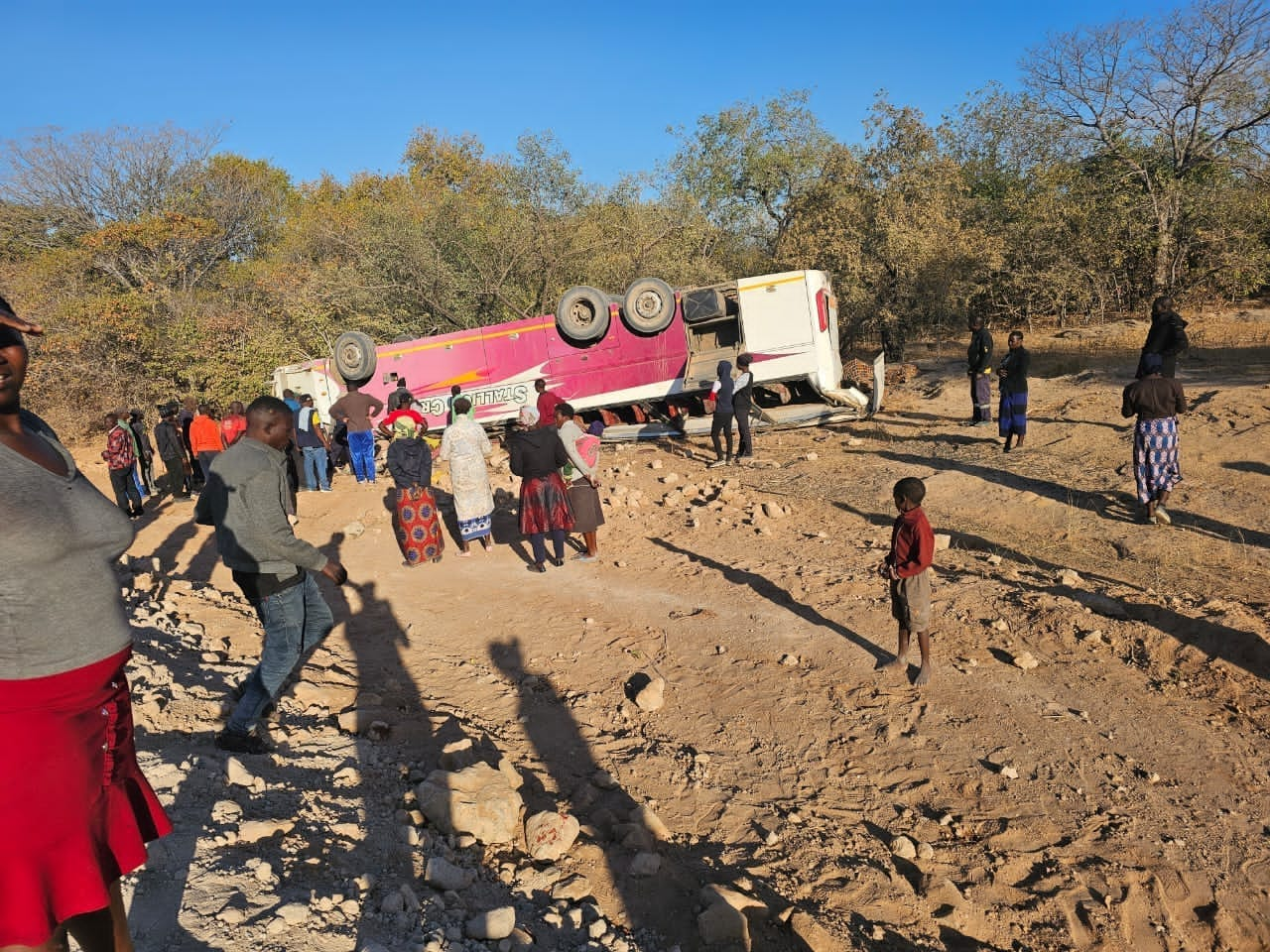 BY NOKUTHABA DLAMINI
A Stallion Cruise bus overturned in Binga on Sunday morning killing five passengers on board, police have revealed.
According to witnesses, the bus which was travelling to Bulawayo was reportedly speeding when the accident happened.
National police spokesman Assistant Commissioner Paul Nyathi said the bus overturned and landed on its roof in the Sikalenge area between Siabuwa and Binga centre.
"The ZRP confirms a fatal road traffic accident which occurred on 16/07/23 in the morning near Masumo Bridge, Samende area, Binga in which a Stallion Cruise bus travelling from Siabuwa to Binga overturned," Nyathi said.
"The ZRP confirms that five people were killed whilst the number of injured is yet to be ascertained."
The bus reportedly veered off the road at a sharp curve near the Masumu River bridge at around 7AM.
The accident comes barely a week after the same bus caught fire in Mutare on July 11 and all passengers escaped unharmed.
Zimbabwe declares its own load shedding over, but locals are sceptical
BY AFP
Zimbabwe's government on Tuesday announced a sudden end of blackouts that have crippled businesses and left millions of households without electricity for up to 19 hours a day.
The information ministry said a cabinet meeting had "noted with satisfaction" that the power utility "has announced the end to load shedding as a result of the interventions implemented" by the government.
The statement did not give details of the steps taken to end the load shedding.
The southern African country has for years been reeling under severe power shortages.
They worsened late last year when the main electricity supply, a hydro plant at the giant Kariba Dam in the north, suffered very low water levels caused by recurring droughts.
In March the power utility company said it had launched a new 300MW coal-fired unit with Chinese finance in a bid to ease repeated power outages.
But Zimbabweans greeted the news of the end of outages with scepticism, as some said they were sitting in the dark as the announcement was made.
One Zimbabwean @sammie541 tweeted "funny (be)cause we actually don't have…(electricity) now", adding her Harare neighbourhood had been without power since Monday.
Other Zimbabweans questioned on Twitter if the announcement was not strategically timed ahead of national elections due next month.
The country goes to the polls on August 23 to elect a president and legislature.
Eighty-year-old President Emmerson Mnangagwa, who replaced strongman ruler Robert Mugabe in 2017 after a military-led coup, is seeking re-election.
But he faces a disaffected population that is battling hyperinflation, poverty and high unemployment.
Official figures placed inflation at 175.8% in June, up from 86.5% in May, but Johns Hopkins University professor of applied economics Steve Hanke believes real inflation in Zimbabwe is more than 1 000%.