Secret vaccinations help Zimbabwe mothers protect children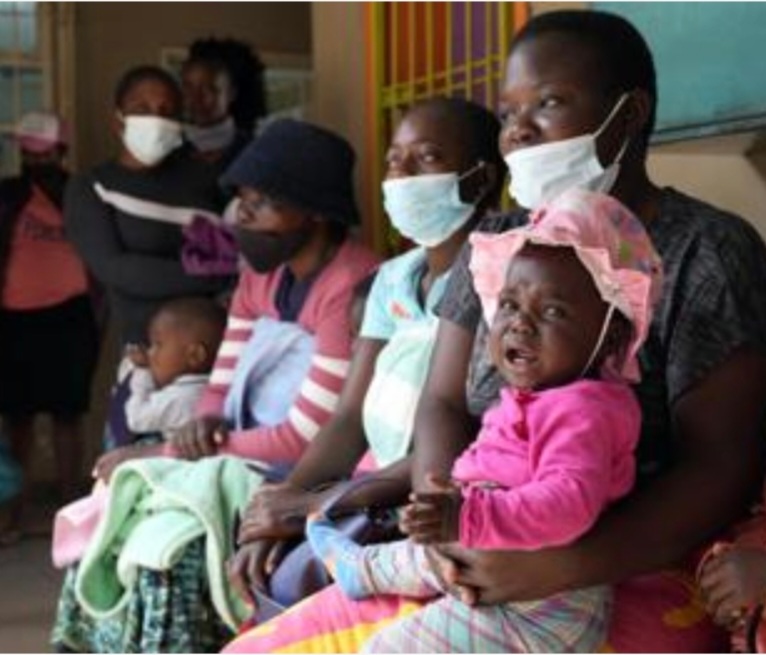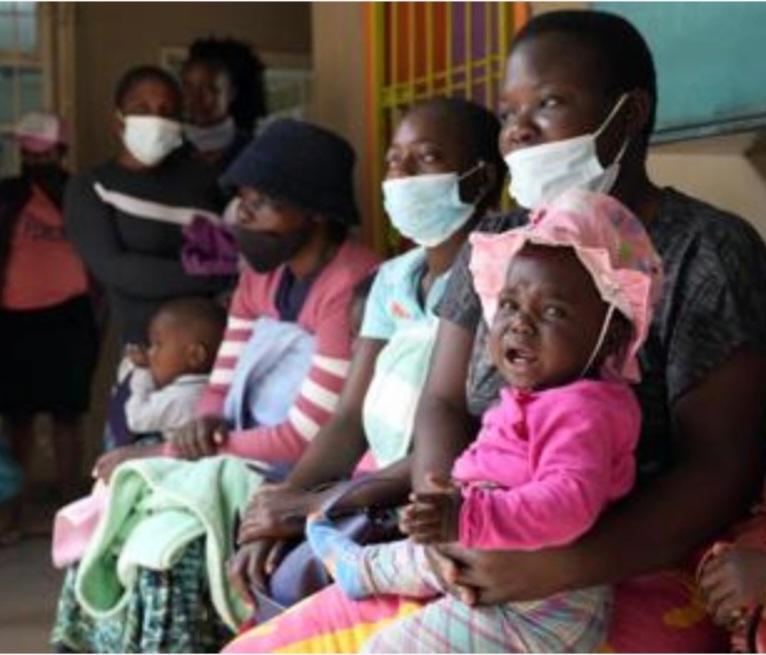 BY FARAI MUTSAKA
Dozens of women holding babies rushed to take their places on wooden benches at a clinic in Zimbabwe while a nurse took a separate group of anxious mothers and their children through a back door and into another room.
The nurse quickly closed the door behind them.
The women were all at the Mbare Polyclinic in Zimbabwe's capital, Harare, to get their children vaccinated against measles amid a deadly outbreak in the southern African country.
But those who were taken to the back room were getting their children vaccinated in secret, and in defiance of religious doctrine that forbids them from using modern medicines.
"The advent of the measles outbreak saw children dying so they are now coming secretly and we are helping them," said Lewis Foya, a nurse at the clinic.
More than 700 children have died from measles in Zimbabwe in an outbreak first reported in April.
Many were unvaccinated because of religious reasons, Information minister Monica Mutsvangwa said.
The government has announced a vaccination drive but, as with Covid-19, some religious groups are stubbornly opposed to vaccines and have hindered the campaign.
Apostolic groups that infuse traditional beliefs into a Pentecostal doctrine are among the most skeptical of modern medicine in Zimbabwe.
Followers instead put their faith in prayer, holy water and other measures to ward off disease or cure illnesses.
"They have a belief that if they get vaccinated, they become unholy so that's the doctrine that they pass down to the women," said Foya.
He said the patriarchy in the church means women have "no power to openly say no" to instructions. Children are then in danger.
There has been little detailed research on Apostolic churches in Zimbabwe but studies by the United Nations children's agency, Unicef, estimate it is the largest denomination with around 2.5 million followers in a country of 15 million.
Some allow members to seek health care. Many are still resistant.
So to save their children, some mothers visit clinics in secret, sometimes under the cover of night and without their husbands knowing.
A group of Apostolic church members who are open to modern medicine have been trying to change church attitudes, but also advise women to go against church rules if it means helping their children.
"We encourage women to get their children vaccinated, maybe at night," said Debra Mpofu, a member of the Apostolic Women Empowerment Trust.
"It's really necessary for the women to protect their children so it's important for them to just sneak out."
The secrecy is necessary because members found to have visited health care centres are shamed and forbidden from taking part in church activities.
The World Health Organisation warned in April of an increase in measles in vulnerable countries due to Covid-19 disruptions, with more than 40 countries postponing or suspending their regular immunisation campaigns.
In July, Unicef said about 25 million children worldwide had missed out on routine immunizations against common childhood diseases, calling it a "red alert" for child healt
Globally, WHO and Unicef reported a 79% spike in measles in the first two months of 2022 alone and warned of the potential for large outbreaks.
Children and pregnant women are most at risk of severe disease from measles, which is among the most infectious diseases and easily preventable with a vaccine.
More than 95 percent of measles deaths occur in developing countries.
Zimbabwe's outbreak was first reported in the eastern Manicaland province following church gatherings and has spread across the country.
The government, with support from Unicef, the WHO and other non-governmental organizations, has embarked on a vaccination campaign targeting millions of children.
At the Mbare clinic, one mother said people had learned from the vaccine hesitancy prevalent during the Covid-19 pandemic.
"A lot of people were misinformed during that Covid-19 period because they were told that when you get vaccinated there will be after-effects," said the mother, Winnet Musiyarira.
"So due to that a lot of people lost their lives and it was important for everybody to take that serious.
"So when I heard about measles I just said I have to take my kids to hospital and get them vaccinated."
Musiyarira said she wasn't a member of a religious group.
Some women wearing matching white headscarves to indicate they are part of an Apostolic church and who were at the Mbare clinic to get their children vaccinated secretly declined to speak to The Associated Press for fear of reprisal from church leaders.
Apostolic groups are notoriously wary of outsiders.
In a bushy area in the impoverished Epworth region outside Harare, Apostolic congregants wearing white robes gathered outdoors recently, as is their tradition, to worship.
Some knelt before self-proclaimed prophets as a man scooped ashes from a fireplace and put them in plastic bag to take home to be used to heal illness.
It is one of many congregations that Mpofu's Apostolic Women Empowerment Trust has approached.
On this occasion, and after intense negotiations, Mpofu and her team were allowed to address the congregants and distribute vaccination fliers.
The church leader, James Katsande, also agreed to allow his followers to take their children to clinics.
But there was a condition: They should approach the church's prophets to be blessed before going to a clinic.
"First we need to protect them with the Holy Spirit to cast out any demons and bad luck," said Katsande, a tall man wearing white robes and a white headscarf with a cross on it.
"We remain the first port of call," he added. – AP
Lubangwe villagers walk over 30KM to access nearest clinic
BY LWANDLE MTHUNZI
Access to primary healthcare remains a major challenge to communities in Lubangwe resettlement area in Hwange where the nearest clinic is more than 30km away for some.
Lubangwe Railway Farm 55 resettlement was established in 2000 during the country's land reform when scores of villagers, mostly families of war veterans, were settled in the area.
Government did not construct schools and clinics and old farm buildings were converted into learning facilities.
While some schools are now available as a result, although far away from some villages, the communities remain with no health facility which makes access to health a major challenge.
The worst affected are pregnant women and people living with chronic diseases such as HIV and TB who have to regularly get their monthly allocation of life saving tablets.
Edwin Nyoni, head of village 1 said had it not been for village health workers mortality could be high for people with chronic illnesses.
"We don't have a clinic and people walk 25km to 30km to Ndlovu clinic because most have no money for transport. We risk our lives through the wildlife infested bush to Ndlovu hence we appeal to the government to help us establish a clinic nearby. We have village health workers who assist to reduce mortality and prevent home deliveries by making sure pregnant women and the chronically ill are assisted to go to hospital," he said.
In village 2 villagers are patiently waiting for the opening of a clinic after a building was identified for use as a health facility.
The structure has no electricity and water, said village head Joseph Munsaka.
"They promised to bring some nurses to use a building that is lying idle. They said they want to connect water and electricity and we hope this will happen soon to save lives," he said.
Gilbert Munkuli said sometimes health authorities visit with a mobile clinic at the nearby Nyongolo primary school.
He said some of his villagers walk more than 30km because they have no money for transport making access to health difficult.
"It is more than 30km to go to Ndlovu Clinic and health workers sometimes come to Nyongolo Primary School to give tablets especially to the chronically ill. Those with money sometimes hire cars but some die at home or fail to go to hospital which worsens the burden of diseases such as TB," he said.
Because of proximity to Hwange coal mining town where most people in Hwange worked at the Hwange Colliery Company, the burden of TB is high around the district as many families have lived in Hwange town at some stage before retiring to the rural areas.
Nesi Mpala of village 2 appealed to the government to open a clinic to save chronically ill community members.
"The clinic is far and people who seek medical attention suffer, with pregnant women and those with chronic diseases the worst affected. People living with HIV and Aids are better because health workers come to give them tablets but those with TB have to go to the clinic and struggle to travel because transport is expensive. We wish the government can give us a mobile clinic so that TB patients and pregnant women get help," said Mpala.
Government is working on a national health policy whose vision is to ensure primary health care is accessible to all communities although the plan has been in the pipeline for many years.
Health is a critical human right and key to attainment of Sustainable Development Goals.
VFWT partners with Mvuthu villagers to tackle human-wildlife conflicts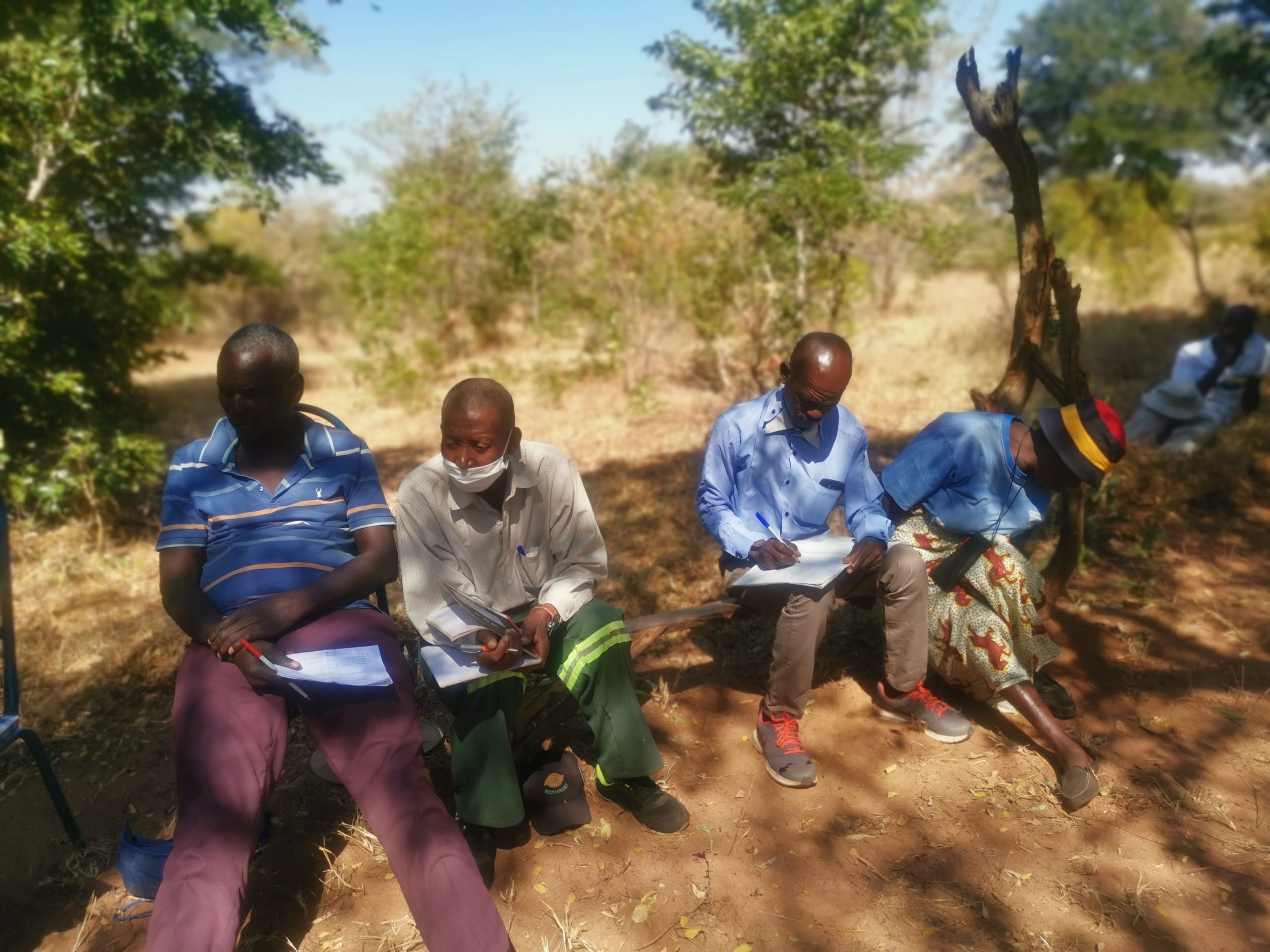 BY NOKUTHABA DLAMINI
The Victoria Falls Wildlife Trust (VFWT) has announced that they have secured funding to work with the communities of the new scheme of herding cattle, amid growing concerns of human-wildlife conflicts in the Mvuthu's jurisdiction.
This was announced by the VFWT Community Liaison officer Bongani Dlodlo on Tuesday at a village assembly meeting in the Mvuthu area.
He said the scheme aims to reduce the continuous attack of the domestic animals, mainly the cattle by predators such as the lions.
The organisation will actively involved in various environmental issues in the area, including the introduction of mobile bomas years ago, making of chill dung to deter elephants among other rehabilitation projects.
"This will be a programme to run for three years, where we are going to create mobile kraals where the whole village, those who are willing will bring their cattle there and we will hire some willing community members above 22 years of age to look after them during the day and night," Dlodlo said.
"We are trying to reduce the problem of your livestock getting killed and while under this scheme, we shall ensure that they get treated whenever they present some symptoms of not being well and we will also vaccinate and feed them so that they can increase the value in the market whenever you want to dispose of some of them."
Dlodlo also added that this will be done throughout the year.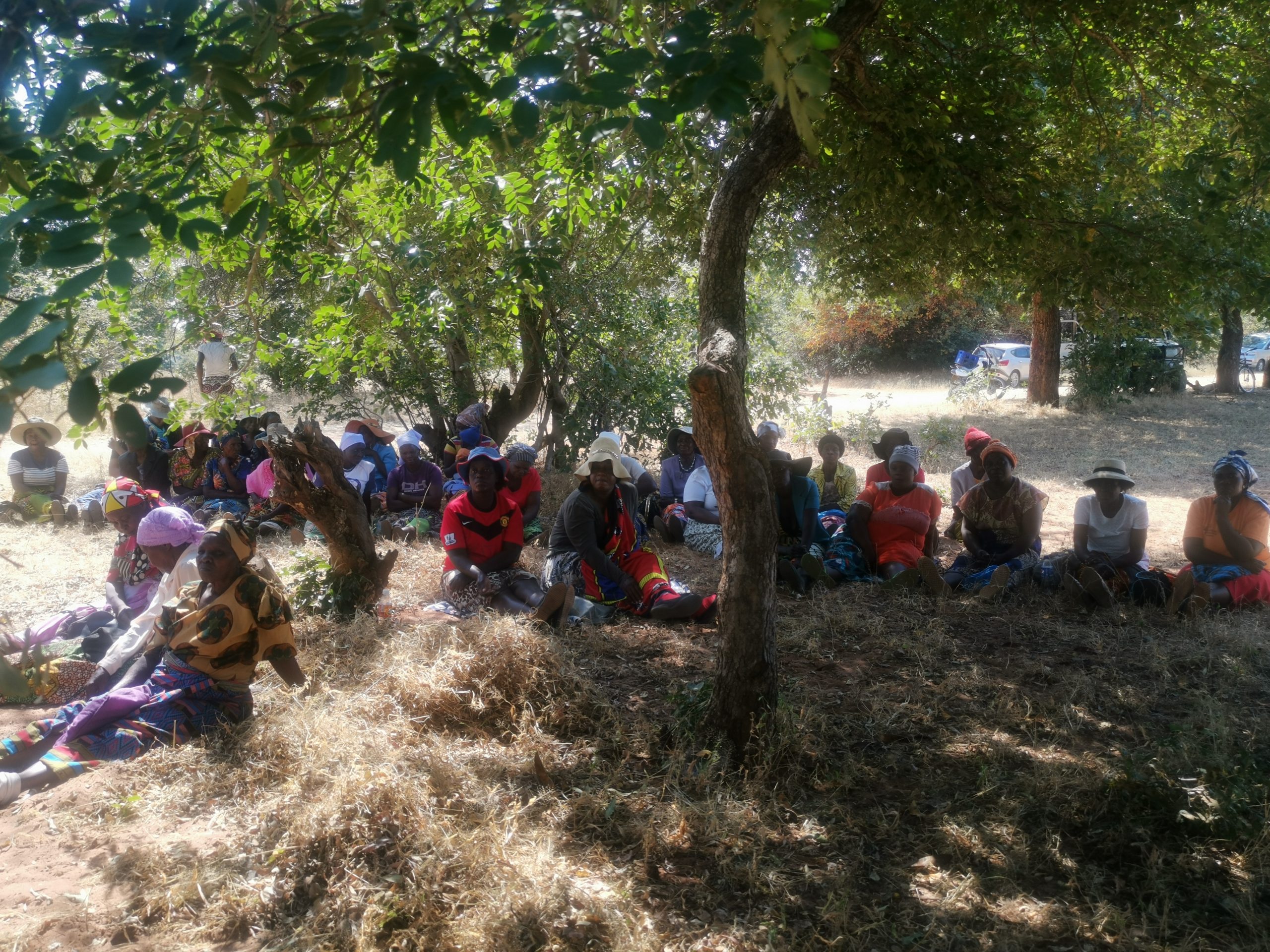 "During the off-cropping season, we will be rotating them from one field to the other so that we also mitigate the issue of poor soils this community is faced with. By this, we hope that even your yield will improve for these coming years."
Although some at the meeting met with skepticism, Dlodlo insisted that the villagers were not under duress to let go of their cattle and that the preparatory planning and strategies to be adopted were going to be done together with the communities.
Fears were around the issue of religious beliefs around the rearing of livestock.
Other concerns were around the issue of having to walk long distances to milk cows and even having them to perform some day to day chores such as the fetching of firewood.
According to the Zimbabwe Environmental Lawyers, cases of human-wildlife conflicts have been increasing since 2016 by over 216 percent and Mvuthu villagers have often paid the price without compensation.
Others also queried about what will happen if their livestock gets attacked while with the hired herders and Dlodlo responded: "We will not be paying for any compensation because ours to try and help this community, but because the herders and the place of herding will be chosen by you, we hope that this will be a holistic community project where you can always check on what is happening as we work together."
Amid power cuts in Zimbabwe, food preservation made easy by grannies
BY IGNATIUS BANDA
Amid silent refrigerators spawned by crippling electricity cuts, township grannies are relying on their smarts and traditional preservation: roasting and smoking meat over fires as they attempt not to throw away food.
And this at a time more and more Zimbabweans are going hungry amid a combination of shrinking incomes and price increases.
For 79-year-old grandmother Tabeth Chisale, food and perishables, such as beef sourced by her children, fill the fridge, but she is increasingly frustrated by the unrelenting power outages.
"Recently, we went for seven days without electricity," Chisale said
"We were informed it was not because of the regular power cuts but some thieves had vandalised the power supply," she said, at a time there are increasing reports of the theft of copper cables and transformer oil from power base stations.
The country's power utility has blamed erratic power supply on the vandalism of electricity infrastructure.
However, amid such a chaotic and erratic energy supply, grannies such as Chisale must find or have found ways of making the best out of a bad situation.
"Once I suspect the meat is going bad, I roast the meat over a fire, then hope that electricity will be restored in time.
"I then stew the roasted meat.
"You cannot watch the meat go bad in these trying times," she said, her practice for many here a hard-to-understand culinary secret: first roasting meat, then boiling it
Smoking meat over a fire to preserve it has been around for centuries, but Zimbabwe's energy crisis has reminded older generations of the practice at a time when large-scale enterprises such as butcheries are having to rethink how they do business.
Local food scientists have raised concerns about the consumption of bad or rotting food, noting that it reverses the small gains the country is making towards addressing nutrition deficits among children and the elderly.
In a country where supermarket shelves are stocked with expired food items, the practices of Chisale show the desperation of consumers, local analysts say.
For Desmond Mugadza, chair of the food science department at the Midlands State University, the answer is simple: "Avoid over-stocking perishables."
"Food must be free from bio-hazards to ensure it is safe for consumers to eat as all food items have a shelf life," Mugadza said.
"We should rely on science on whether food is safe to consume," he added.
Yet the desperation of consumers such as Chisale has meant that they have sought ways to salvage their food without the support of science.
It has been a long practice here amid economic hardships that bargain hunters stock up on food and other basic commodities because of regular price increases, creating difficulties in how the food is stored in the absence of electricity.
However, the food preservation methods available to Chisale come with a downside: "The meat that I try to save doesn't taste as it should, but it's still meat," she said.
In Zimbabwe, where the backyard poultry business has become the favoured source of income for the unemployed, power cuts have wreaked havoc for people such as Nelisiwe Mudimba.
"When you slaughter your birds, you pray that they will be sold before they go bad in the fridge," Mudimba said, adding that on numerous occasions, she has had to throw away dozens of rotting chickens.
She says she has also tried smoking the chickens over a fire, feeding some to her dogs, but: "I cannot eat all these chickens.
"What's the point, then, of operating such a business?"
These concerns come as global agencies lament the continued wastage of food when millions go hungry.
According to the Food and Agriculture Organisation, "One-third of food produced for human consumption is lost or wasted globally.
This amounts to about 1.3 billion tons per year, worth approximately US$1 trillion."
While FAO says most food losses in developing countries are during post-harvest and processing levels, in countries such as Zimbabwe, power cuts have only added to the food waste crisis.
Local consumer rights groups say inflation has added to the challenges as those who already cannot afford basics face more headaches with trying to stock the little food available in their homes.
"Consumers are unable to buy basic commodities that they desperately need because of the increasing gaps between prices and incomes," said Effie Ncube, spokesperson of a local consumer rights group.
"To prevent the unlawful sale of expired goods, two things are required. The first is to ensure thorough enforcement of the Consumer Protection Act.
Secondly, the government should address the root causes of the economic crisis that has led to runaway inflation, lack of incomes, and general price volatility," Ncube said.
For now, Chisale and her peers continue to seek old ways to address new challenges and make their own local desperate efforts not to throw away food, albeit against their will. – IPS