Myths on Covid-19 pandemic spread across Hwange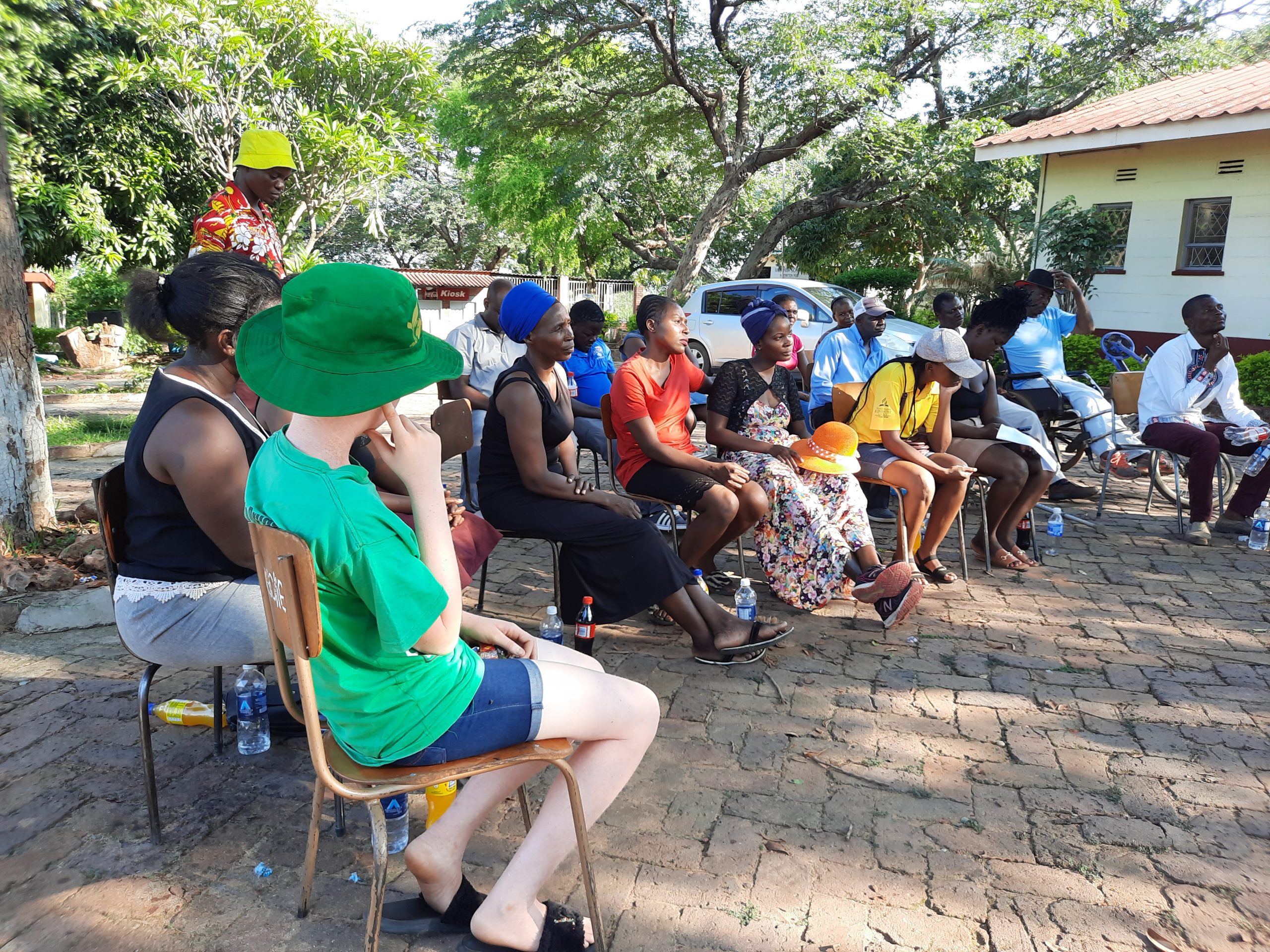 BY NOKUTHABA DLAMINI
Innocent Tevedzai, chairperson of the Zimbabwe Chamber of informal Association for People With Disabilities  says after getting inoculated vaccines to prevent Covid-19 pandemic, he was told that he will lose his fertility in the coming years. 
Royal Ndlovu, a Victoria Falls Combined Residents Association member says he was also discouraged from taking the vaccines after he heard that he was not only going to lose his fertility, but vaccines also meant losing his libido. 
Zimbabwe first rolled out Covid-19 vaccines early last year with the country relying mostly on Chinese made vaccines to bring the pandemic that paralysed the economy under control. 
Hwange district, where Ndlovu and Tevedzai come from was one of the areas that were prioritised by the government in the vaccination blitz as it sought to have tourist resorts re-opened for tourists, but community listening sessions held by VicFallsLive in some parts of Hwange district in Matabeleland North showed that some people are still sceptical about the safety of the vaccines.
Community leaders said the government did little to counter the misinformation, which is largely blamed on social media and this fuelled vaccination hesitancy. 
As such, ordinarily, Zimbabweans are caught up in a lot of myths and of course misinformation about the pandemic.
"We were told that we will not be able to conceive as this was intentionally done to reduce the population." Tevedzai said. 
"Lack of verified information made it worse for us because we had to be vaccinated to gain public access at the time when misinformation and social ills such as teen pregnancies rose."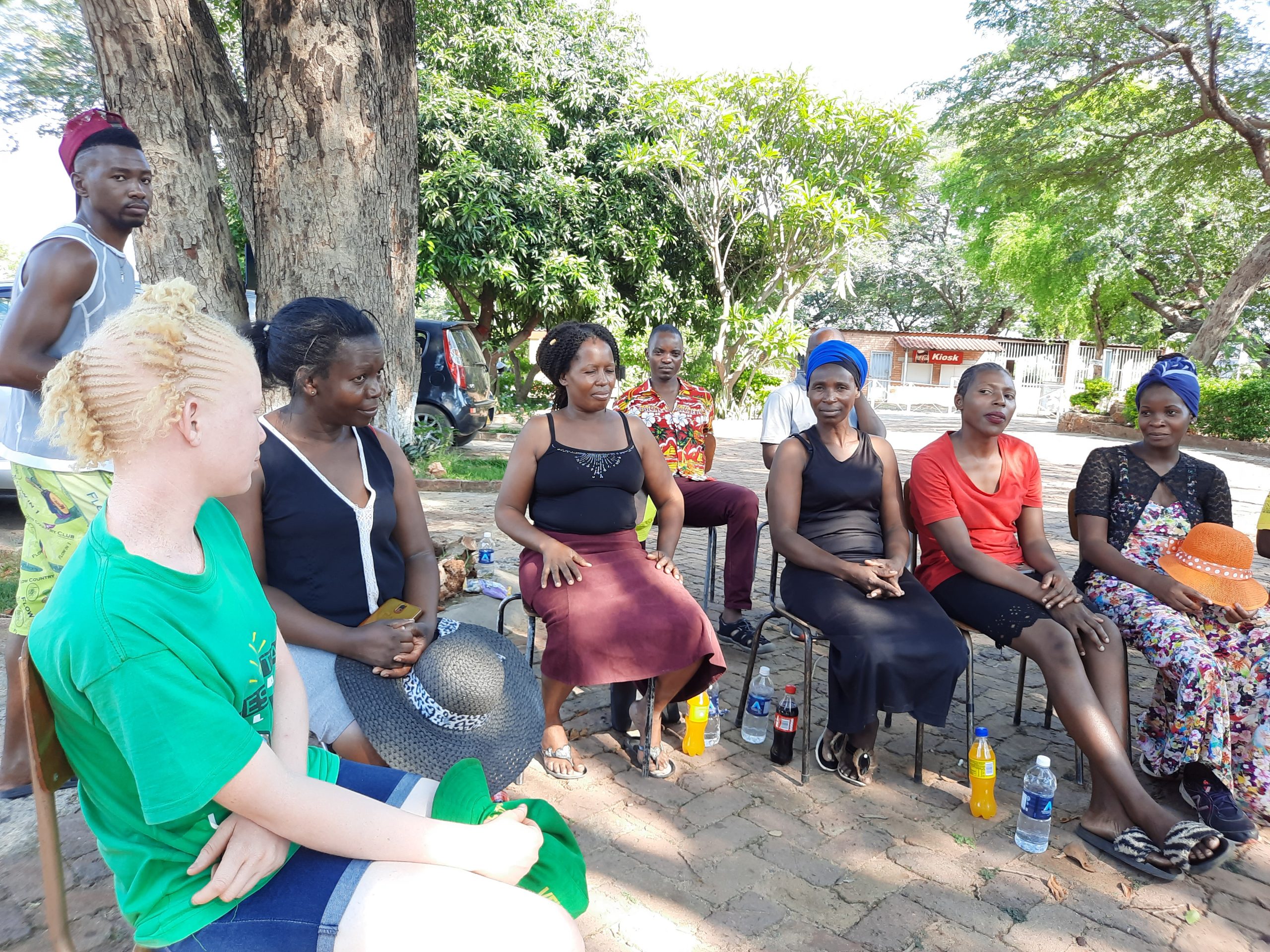 Hwange villagers, like other people in many parts of Zimbabwe were victims of misinformation about the vaccines, including allegations that those who got the Covid-19 vaccine will turn into baboons or that the vaccines were part of a scheme to reduce Africa's population.
Even the World Health Organization says the Covid-19 outbreak and response was accompanied by an overabundance of information, some accurate and some not.
For Michael Ncube, a Victoria Falls City Council' acting Public Health Officer, "this makes it tough for people to then find reliable sources and dependable guidance when they need it to fully curtail coronavirus," he said. 
The myths Ncube added, included claims on cures and prevention.
 "For instance, people were told that when they vaccinate they will lose fertility or will die as this was deliberately done by the government to reduce Zimbabweans population, which is just mythical and therefore untrue,"
"We would like to assure out residents that the vaccines are safe and the country has highly specialised health personnels who also confirmed them and because of those vaccines, that's why we have managed to set a barrier to prevent the transmission and that has paid off, as we have seen hospitalisations and deaths reduced and the economy fully opened."
Zimbabwe has administered over 12 million doses of Covid-19 vaccines so far. 
UK based samaritan donates commode chair to Binga crocodile attack victim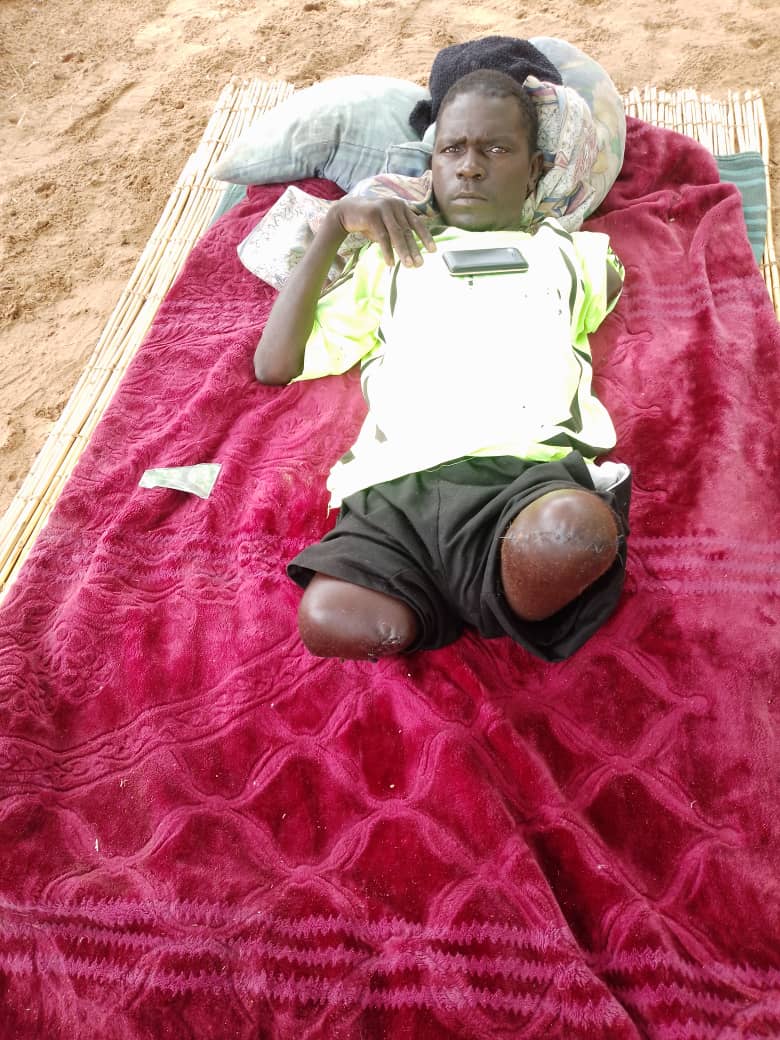 BY NOKUTHABA DLAMINI 
A UK-based Zimbabwean woman has donated a commode chair with a supportive armrest to a Binga man who survived a vicious attack by a crocodile after jumping into Mlibizi River while running away from a herd of elephants leading to his both legs and left arm to get amputated.
Windas Sianene Muleya (43) from Chief Saba jumped into the jaws of the giant reptile while running away from a herd of five elephants that was encircling him during a fishing expedition in September last year. 
His legs and arm were first amputated at Mpilo Central Hospital in Bulawayo before another amputation on both legs in neighbouring Zambia after doctors there said the initial procedures were botched.
His cousin Tendayi Zulu told VicFallsLive that  the family had incurred a lot of costs while seeking treatment for Sianene, both in Zimbabwe and Zambia, making them fail to purchase a user-friendly chair. 
"The commode chair was recently donated by a lady called Veronica Sibanda who is based in the UK," Zulu said.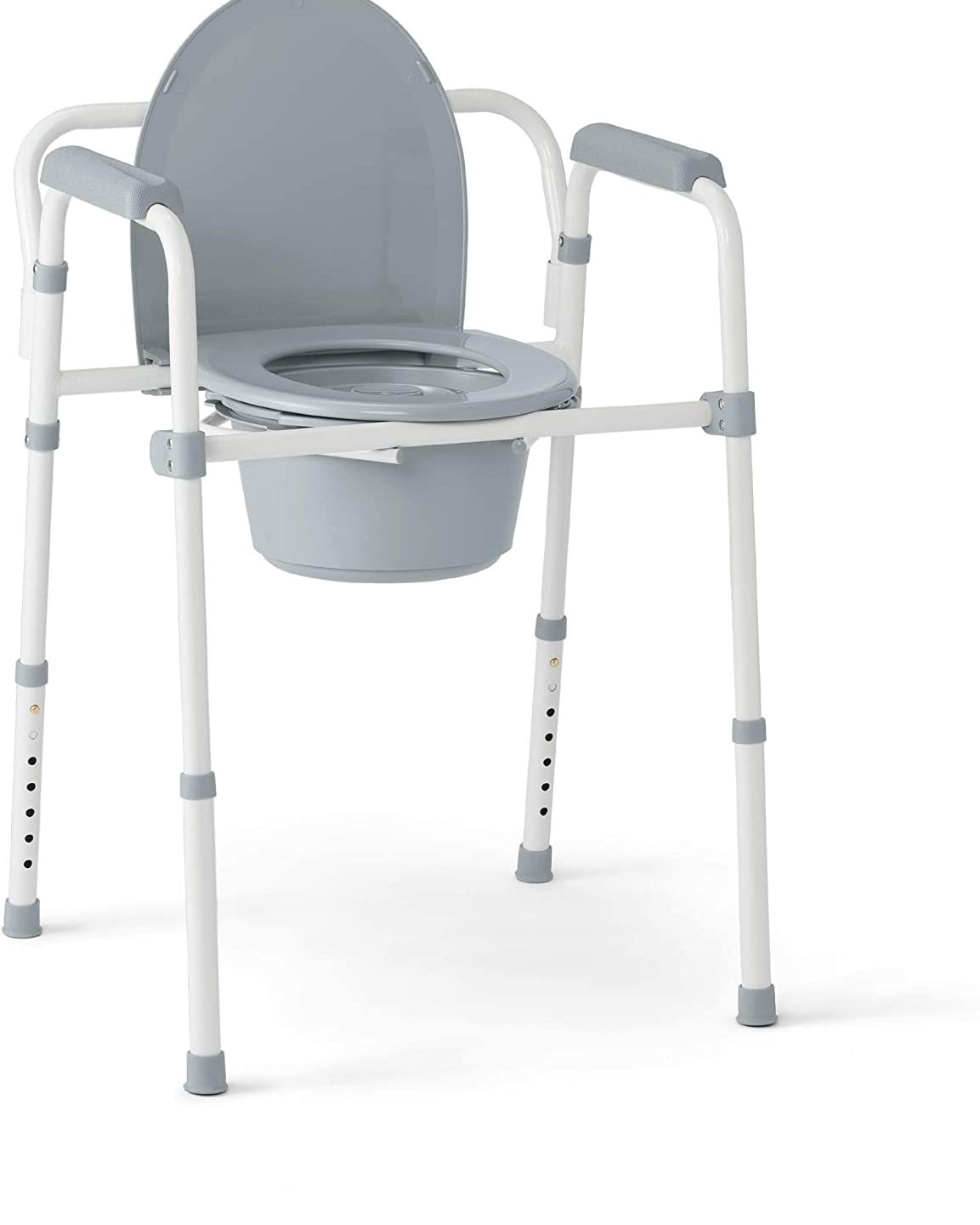 "She actually sent money and the chair was bought in Bulawayo before being  sent home by bus on the 15th of January 2023. 
"The lady also promised to buy books and meet the school fees bills." 
Muleya is the father of three minor children, one of whom the mother is deceased. 
In an earlier interview, Muleya said the government was yet to give him any assistance despite some officials showing an interest in his case when his story first hit the headlines.
He said his old-aged mother and brother are the ones who assist him with his routine hygienic check as he often soils himself. 
Muleya narrated for the first time how the September 28 incident that altered his life forever unfolded.
He said he was fishing close to his homestead on the confluence of Mlibizi and Zambezi rivers when he suddenly saw a herd of five elephants charging towards him.
Seeing that there was nowhere to run to since he was on an island and the elephants were charging from the only route out of the area, he decided to jump into the river and the crocodile attacked him and he had to fight it off by gagging it until it let go of him. 
He was immediately taken to Binga District Hospital where upon admission, he was transferred to Mpilo Central Hospital in Bulawayo where a decision was made the following morning a decision to amputate his left leg and left arm.
After spending several weeks without healing, his family took to Zambia and the surgeon doctor at Livingstone Hospital informed them that the amputation was not properly done as the legs were not aligned prompting them to redo another surgery. 
After spending 17 days at the institution, Muleya was discharged and had to move in with his mother at her homestead together with his children. 
Initially there was a wheelchair that was donated to him, but he could not push it because of the dust and sand soils in the homestead. 
Zulu said Muleya is still in need of handouts such as the clothes and toiletries for his minor children. 
For assistance, family can be reached on Zulu's mobile number  +263 77 680 8607. 
Inhlelo zeNkosi conduct poultry training for Mvuthu women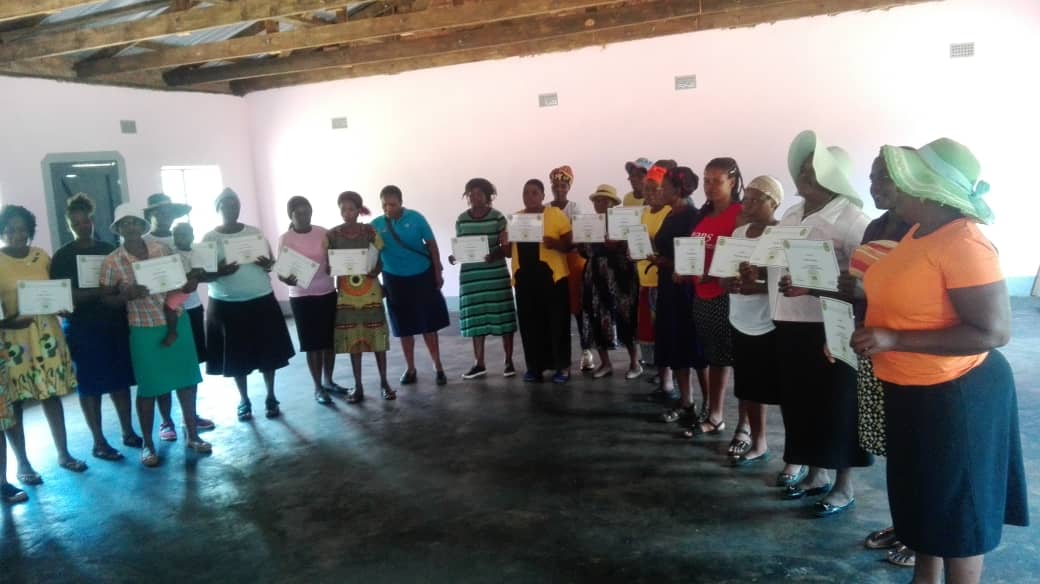 BY BHEKIMPILO WEZA
Ihlelo Zenkosi has conducted a poultry training workshop at Kachecheti village under Chief Mvuthu which seeks to empower women in rural communities in Hwange district. 
A group of women from Chidobe and Kachecheti Wards were trained last week on how they can keep Sussex Chickens, feed them and make a living out of that. 
Speaking before the training, program director Charles Weza said there was a need for women to be empowered so that they may be self dependent while also assisting their families. 
"This is a great opportunity for all you women," Weza said at the launch.
"It is time to rise up and shine. I had a vision of this saw this and God has helped me and this is why we have come up to here and our hope is to see it transform other generations after us so that our families can be transformed."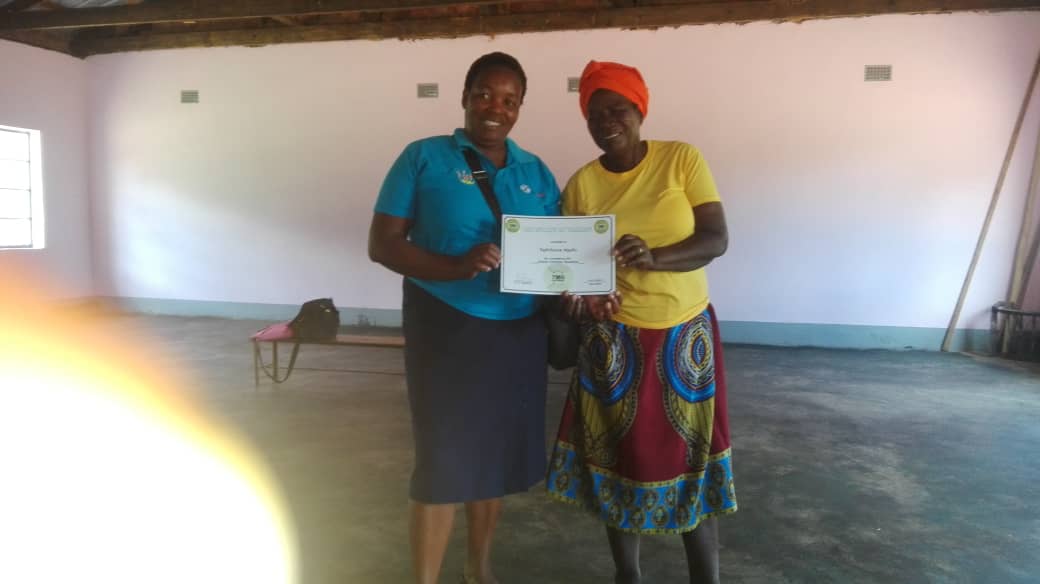 Calaab Ndazi Ncube from Turning Matabeleland Green, an organisation seeks to help communities to be self sufficient urged women to take up the opportunity. 
The two organisations partnered in the project. 
" Lets leave Weza aside and see this vision alone,"
"We need to take this opportunity once and for all and mine is to give you hope, belief and skills."
He further went on and quoted a bible verse when Apostle Paul saw a lightning strike on his way to kill Christians in Damascus. 
"Don't think that your presence here is a mistake, but God can do what he did with Apostle Paul,and his life was never the same after that encounter." 
After the training, women were awarded with certificates for completing the one day training course and will each receive one hundred live Sussex chicks to start the project.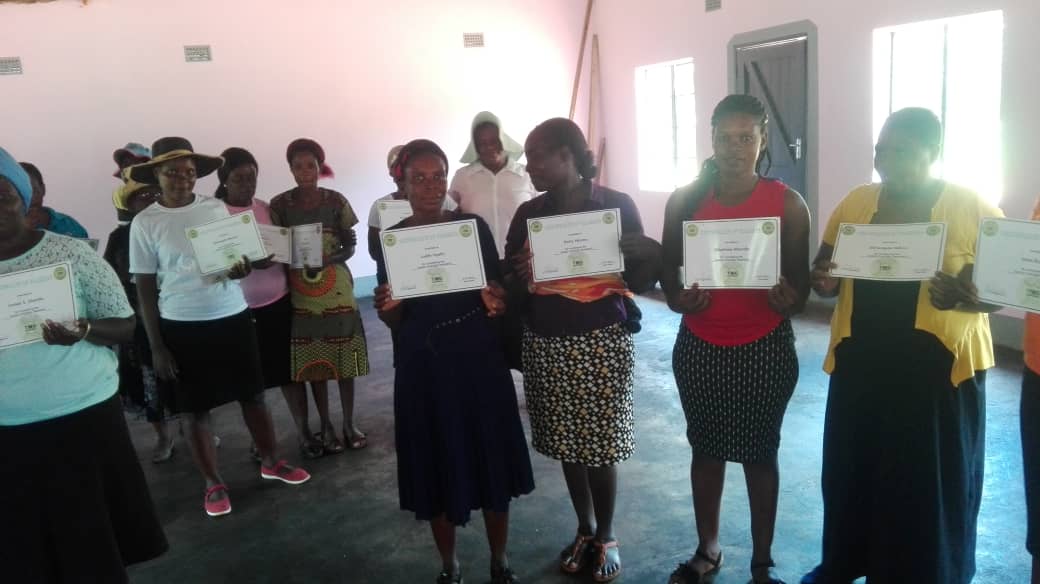 Village head  Joshua Ncube urged the community to lead by example as this was a project that could transform the Mvuthu's jurisdiction. 
Gwayi-Shangani dam further pushed to 2023 for completion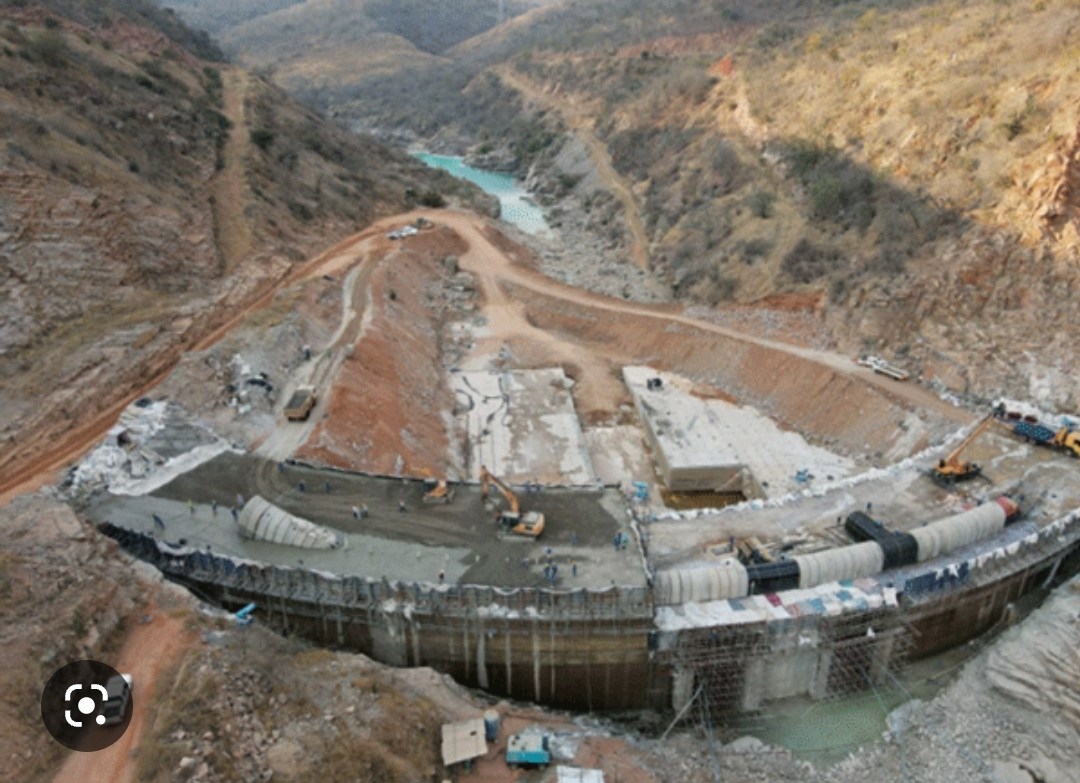 BY STAFF REPORTER 
The government has once again shifted the deadline for completion of construction of Lake Gwayi Shangani in Mabale, Hwange District to end of the year.
The project was first mooted in 1912 and successive governments failed to implement it as it missed several deadlines. 
Last year the government had said the project would be completed mid-year before shifting the deadline to end of the year. 
Lands, Agriculture, Fisheries, Water and Rural Development Minister Anxious Masuka visited the project site on Tuesday to have an appreciation of progress made so far, and said it will be completed ahead of the 2023/24 summer cropping season. 
"We are working hard to see what works need to be done and resources required so that the project is completed ahead of the 2023-2024 cropping season," said Masuka.
The dam wall is now 20 metres high, against a target of over 40 metres.
This makes 73 percent towards completion of the wall.
"I am here to assess progress at Lake Gwayi Shangani and plan for 2023 as indicated by the President that this project must be completed this year. " said Masuka.
The dam is at the confluence of Gwayi and Shangani rivers.
It is being constructed by the  Zimbabwe National Water Authority (Zimra) through a Chinese contractor, China Water and Electric Corporation and will have a capacity of 650 million cubic metres.
The dam project is part of a century-old National Matabeleland Zambezi Water Project (NMZWP), 
It is touted as a permanent solution to Bulawayo water challenges.
The construction of Lake Gwayi-Shangani is the first phase of the project which also involves the laying of a 245 kilometers pipeline from the dam to Bulawayo.
According to Zimra officials, there will be water offtake sites to various irrigation projects for communities along the pipeline.