More than 20 000 immigrants cross from South Africa into Zimbabwe at the Beitbridge Border Post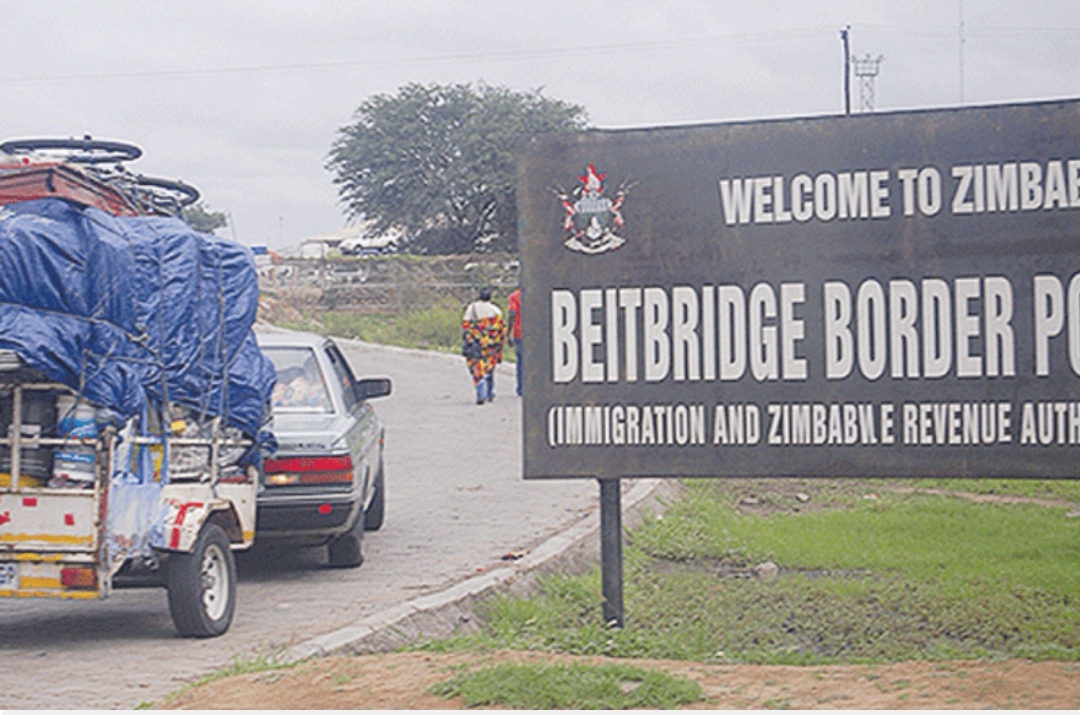 BY MICHAEL MAKUNGO
The Border Management Authority says more than 20 000 immigrants have crossed from South Africa into Zimbabwe at the Beitbridge Border Post in Musina, Limpopo, in the last 24 hours.
The port of entry in Musina is one of the busiest in processing travellers since the festive season started.
BMA senior officials were monitoring the implementation of border law enforcement festivities at the port of entry.
As usual during the festive season, immigrants from various countries, mainly Zimbabwean nationals, cross in numbers at the busiest port of entry, Beitbridge border post in Musina.
Unlike in the past years, they are not spending nights on the queue before being processed.
More than 20 000 immigrants have been processed travelling towards Zimbabwe between Friday and Saturday afternoon.
BMA commissioner Dr Mike Masiapato says the Beitbridge Border Post is experiencing a higher number of people crossing than other ports of entry.
"Inside the port, all the processes are up and running in terms of the ICT or the computers. We always have challenges here during load shedding the system is always going down.
 This time we make sure that we have experts on the ground, so the capacity is here, additional capacity. I can indicate that the average we are able to process over a period is about 15 000.
 Last, we have processed over 14 000 and up to this point we processed over 8 000 trucks. We processed about 600 on a 24-hour basis," said Dr Masiapato.
People who are crossing to the Zimbabwean side at Beitbridge Border Post have applauded border officials for improving services. Some say they are hoping to arrive home in time.
"The service at the border, I just arrived now but it's moving. I hope we are going to reach home in time. The service is just normal. 
The system doesn't change if the queue is moving but people are too much but remain with the same counter that is being used. Me, I would clap for immigration because there is no queue. These guys are well organised. It is moving 100%; I give them a clap," he adds.
Meanwhile, traffic was heavily congested on the N1 road between Musina and the border post.
Some of the motorists expressed frustrations.
He has further added that, "The traffic is bad sir. The traffic is so heavy. One thing I like is moving but it is so bad. I don't know why it's blocked. They should have opened so that everyone must be cleared. I'm feeling bad and the weather is too hot. I don't see what is happening that is bad and hot."
Beitbridge Border Post is one of the few operating 24 hours -SABC News
Zimbabwe court grants bail to 26 opposition party members
BY STAFF REPORTER
A Zimbabwean court granted bail on Friday to 26 opposition party members who were arrested for holding what authorities said was an unlawful gathering.
The arrest of Citizens Coalition for Change (CCC) members, including two Members of Parliament, stoked fears of a crackdown on opposition politicians ahead of a crucial election this year at a yet to be announced date.
"This confirms that the arrest was an abuse of process in the first place," CCC spokeswoman Fadzayi Mahere told journalists outside court. "All this shows that the regime's paranoia has reached fever pitch and they notice that they are staring defeat in the faceZimbabwean police on Jan. 14 fired teargas at the CCC party gathering in Harare and arrested its members. The defendants' lawyers argued that the arrests were unlawful as the gathering was at a private space.
Arguing against bail, prosecutors said the party had not sought clearance to hold the meeting. Zimbabwe laws require that political parties apply for approval from police two weeks in advance before holding a gatheringThe arrests came after a wave of politically motivated violence against opposition supporters in rural Zimbabwe, raising fears of repression ahead of this year's presidential election.
CCC, led by the youthful Nelson Chamisa, will battle President Emmerson Mnangagwa's ZANU-PF for the second time at the poll.
The opposition party, born out of the old Movement for Democratic Change (MDC), enjoys massive urban support and is seen as a threat to ZANU-PF's 43-year-old stranglehold on power-Reuters 
Air Zimbabwe to expand domestic routes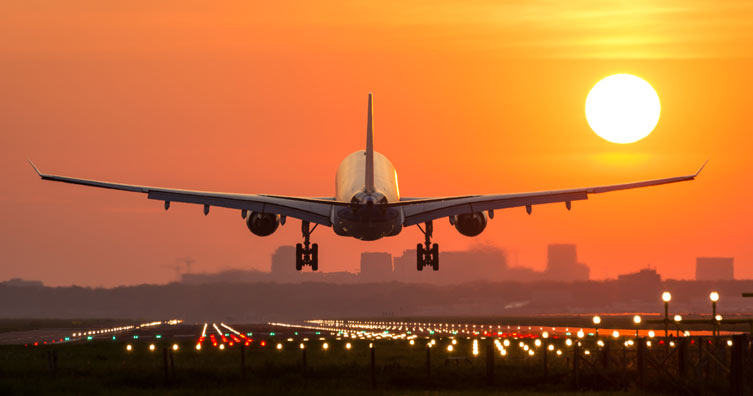 BY STAFF REPORTER
Air Zimbabwe is promoting more domestic routes, as the airline seeks to expand its operations.
This is according to the airline's spokesperson, Firstme Vitori.
The airline is expected to take delivery of a second Embraer (ERJ145) soon, in line with its six-year strategic turnaround plan (STP).
Votori noted that key to this strategy is the procurement and deployment of appropriate equipment for the current and planned route network, as well as a fleet commonality for the containment of maintenance and operational costs.
The airline currently uses a Boeing 737-200 and ERJ145 on its domestic and regional routes. Vitori said when travel restrictions eased last year, the Zimbabwe government – as a result of the Covid-19 vaccination rollout – saw a significant increase in load factors to an average of around 55%, combining the B737 with ERJ145 aircraft. 'The deluge of corporate, and social conferences and events in Bulawayo and Victoria Falls saw us operating a lot of commercial charter flights with both aircraft. During the peak season, we also added frequencies to our domestic routes up to two flights a day,' Vitori said.
Regionally, she said, the airline services Johannesburg, South Africa, with flights every Monday, Wednesday, Thursday, Friday and Sunday – and to Dar es Salaam in Tanzania, flights are available every Tuesday, Thursday and Saturday.
'Passengers in this sector are mostly business traders, and they enjoy a free baggage allowance of up to 60kg,' she said.
The airline is also working on route expansion in a two-pronged approach, which includes increasing frequencies on the current route network for both domestic and regional destinations, she added.-New Era Newspaper
Hwange villagers receive training on methods to mitigate HWC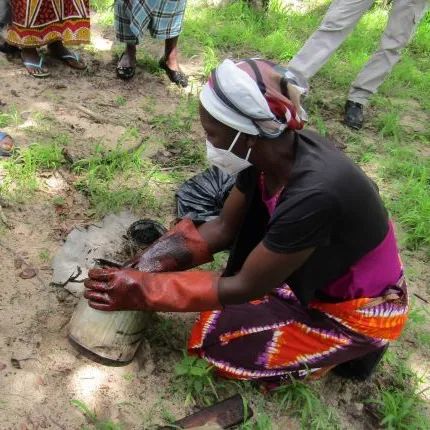 BY NOKUTHABA DLAMINI 
Victoria Falls Wildlife Trust (VFWT) in collaboration with Connected Conservation recently conducted a human- wildlife conflict  workshop in Hwange West rural communities on how to make chilli cakes and strings to chase away elephants. 
According to VFWT, the workshop targeted farmers, women included as the cases of human-wildlife conflicts keep escalating. 
"The Workshop was held with local communal farmers on passive methods that can be used to deter human-elephant conflict,"VFWT said in a statement. 
"Farmers were taught how to make a briquette mix of elephant dung and ground hot chilies to produce a chili brick which is then burnt in fires along the field boundaries to create a noxious smoke that deters elephants from raiding their crops."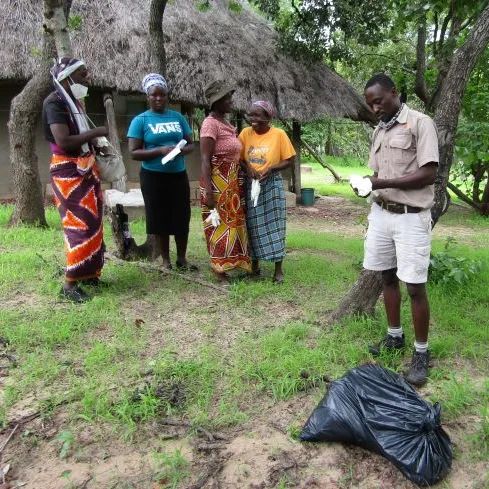 Among many other things, the organisation said" the communal farmers were also taught how to make chili string fences using chili grease to create buffer zones as well as how to erect effective watchtowers to increase alertness."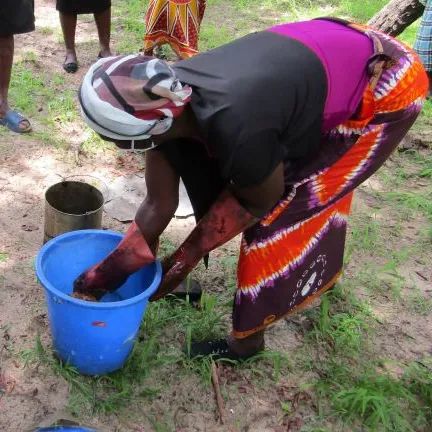 Problem animals such as the elephants have been a headache to communities under Chief Mvuthu's jurisdiction. 
Year on year, villagers lose crops, which has plunged many into starvation and having to rely on donor handouts. 
Zimbabwe Parks and Wildlife Management Authority says it does not have the resources to fence its parks so that they don't encroach into the communities. 
Hwange National Park in Zimbabwe is home to one of the largest elephant populations in Africa. 
There are an estimated 44 000 pachyderms inhabiting the 14,651 km² Park, which is almost half of Zimbabwe's whole elephant population