Manchester City footballer Benjamin Mendy cleared of six rape charges
BY JOSH HALLIDAY & HELEN PIDD
The Manchester City footballer Benjamin Mendy has been found not guilty of raping four women and sexually assaulting another during parties at his Cheshire mansion.
The former French international slumped with his head in his hands as he was unanimously cleared of six counts of rape and one of sexual assault after a five-month trial at Chester crown court.
However, the 28-year-old will face a second trial after the jury was unable to reach verdicts on a charge of raping one woman and attempting to rape another.
Mendy, who appeared close to tears in the court dock, had told his trial that the women who accused him of rape had all wanted to have sex with him. He denied groping the woman who claimed he had sexually assaulted her in his kitchen.
He had been accused of seven counts of rape against four women, one count of attempted rape against a fifth woman and a further charge of sexual assault against a sixth woman after being arrested on 11 November 2020.
The jury of seven men and four women was discharged on Friday after deliberating for nearly 70 hours over 14 days. One juror had been discharged part way through the trial.
Mendy's co-defendant, Louis Saha Matturie, who had been described as Mendy's "fixer", broke down in tears as he was found not guilty of three charges of rape involving two women.
The jury was unable to reach verdicts on six other counts against the 41-year-old, four alleged rapes against three women and the alleged sexual assault of two women.
Mendy told his trial it was "normal" for him to sleep with lots of different women, sometimes on the same night as they had had sex with his friends.
Being a famous footballer made it "honestly, so easy" to pick up women at nightclubs and take them to his home near the Cheshire village of Prestbury, he said.
The six women had accused him of assaulting them at his £4.8m gated mansion between October 2018 and August 2021, often at illegal parties held during Covid lockdowns.
The parties were fuelled by alcohol and nitrous oxide balloons and often involved guests stripping down in Mendy's pool. People would have sex in rooms all over the house, sometimes swapping partners.One woman was only 17 when she claimed she was raped on the same night by Mendy and his "fixer", Matturie, known as Saha. The men were cleared of four counts of rape relating to her.
The prosecution said it was Matturie's job to "procure" attractive young women for Mendy and to bring them back to his home, called The Spinney.
Several weeks into the trial, the judge ordered the jury to find both Mendy and Matturie not guilty of raping a 19-year-old woman, after a video emerged showing her having "enthusiastic and obviously consensual sex" with Matturie.
Mendy's defence team used this dropped charge to plant doubt in the jury's mind, suggesting that if one woman had lied, could the others not also have made up their allegations?
"What you have actually seen with your own eyes in this case is – I hesitate to use the word – a real-life liar," said Eleanor Laws KC in her closing speech to the jury.
"Someone who has made serious criminal allegations against two men. And you have watched it play out, unusually, in front of your eyes. Because when ever does a defendant have a film to prove their innocence? Hardly ever."
Giving evidence in court, Mendy said that being in prison while on remand had made him "learn lots of things about life". He said that he reflected on his behaviour while sitting in his cell, and realised only then that it was possible to "hurt" women's feelings even "if we were both OK to have sex". The way he had sometimes spoken about women was "disrespectful", he realised.
The prosecutor, Matthew Conway, told the court on Friday they would seek separate retrials for both Mendy and Matturie later this year.
Mendy's trial was set for 26 June and is expected to last up to three weeks, two and half years after his initial arrest. Matturie is expected to go on trial in the week commencing 18 September.
A statement from Mendy's club said: "Manchester City FC notes the verdict from Chester crown court today where a jury has found Benjamin Mendy not guilty of seven charges.
"The jury is hung on two charges and the trial is now over.
"Given there are open matters related to this case, the club is not in a position to comment further at this time."-The Guardian
Zimbabwe court grants bail to 26 opposition party members
BY STAFF REPORTER
A Zimbabwean court granted bail on Friday to 26 opposition party members who were arrested for holding what authorities said was an unlawful gathering.
The arrest of Citizens Coalition for Change (CCC) members, including two Members of Parliament, stoked fears of a crackdown on opposition politicians ahead of a crucial election this year at a yet to be announced date.
"This confirms that the arrest was an abuse of process in the first place," CCC spokeswoman Fadzayi Mahere told journalists outside court. "All this shows that the regime's paranoia has reached fever pitch and they notice that they are staring defeat in the faceZimbabwean police on Jan. 14 fired teargas at the CCC party gathering in Harare and arrested its members. The defendants' lawyers argued that the arrests were unlawful as the gathering was at a private space.
Arguing against bail, prosecutors said the party had not sought clearance to hold the meeting. Zimbabwe laws require that political parties apply for approval from police two weeks in advance before holding a gatheringThe arrests came after a wave of politically motivated violence against opposition supporters in rural Zimbabwe, raising fears of repression ahead of this year's presidential election.
CCC, led by the youthful Nelson Chamisa, will battle President Emmerson Mnangagwa's ZANU-PF for the second time at the poll.
The opposition party, born out of the old Movement for Democratic Change (MDC), enjoys massive urban support and is seen as a threat to ZANU-PF's 43-year-old stranglehold on power-Reuters 
Air Zimbabwe to expand domestic routes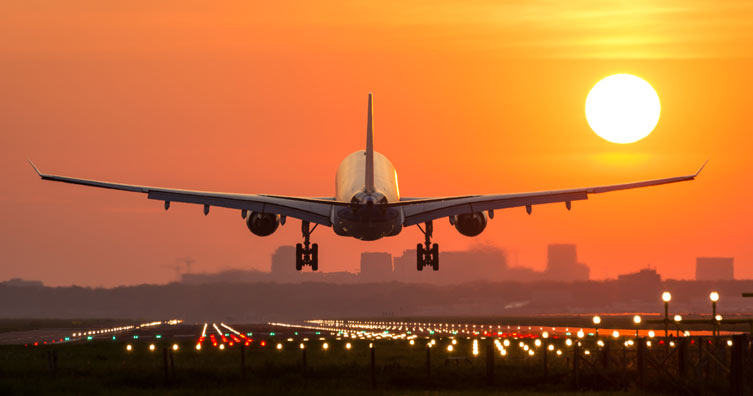 BY STAFF REPORTER
Air Zimbabwe is promoting more domestic routes, as the airline seeks to expand its operations.
This is according to the airline's spokesperson, Firstme Vitori.
The airline is expected to take delivery of a second Embraer (ERJ145) soon, in line with its six-year strategic turnaround plan (STP).
Votori noted that key to this strategy is the procurement and deployment of appropriate equipment for the current and planned route network, as well as a fleet commonality for the containment of maintenance and operational costs.
The airline currently uses a Boeing 737-200 and ERJ145 on its domestic and regional routes. Vitori said when travel restrictions eased last year, the Zimbabwe government – as a result of the Covid-19 vaccination rollout – saw a significant increase in load factors to an average of around 55%, combining the B737 with ERJ145 aircraft. 'The deluge of corporate, and social conferences and events in Bulawayo and Victoria Falls saw us operating a lot of commercial charter flights with both aircraft. During the peak season, we also added frequencies to our domestic routes up to two flights a day,' Vitori said.
Regionally, she said, the airline services Johannesburg, South Africa, with flights every Monday, Wednesday, Thursday, Friday and Sunday – and to Dar es Salaam in Tanzania, flights are available every Tuesday, Thursday and Saturday.
'Passengers in this sector are mostly business traders, and they enjoy a free baggage allowance of up to 60kg,' she said.
The airline is also working on route expansion in a two-pronged approach, which includes increasing frequencies on the current route network for both domestic and regional destinations, she added.-New Era Newspaper
Hwange villagers receive training on methods to mitigate HWC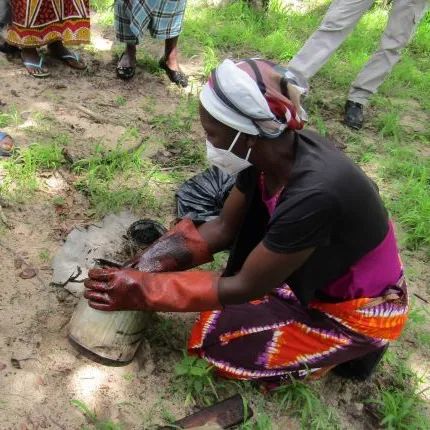 BY NOKUTHABA DLAMINI 
Victoria Falls Wildlife Trust (VFWT) in collaboration with Connected Conservation recently conducted a human- wildlife conflict  workshop in Hwange West rural communities on how to make chilli cakes and strings to chase away elephants. 
According to VFWT, the workshop targeted farmers, women included as the cases of human-wildlife conflicts keep escalating. 
"The Workshop was held with local communal farmers on passive methods that can be used to deter human-elephant conflict,"VFWT said in a statement. 
"Farmers were taught how to make a briquette mix of elephant dung and ground hot chilies to produce a chili brick which is then burnt in fires along the field boundaries to create a noxious smoke that deters elephants from raiding their crops."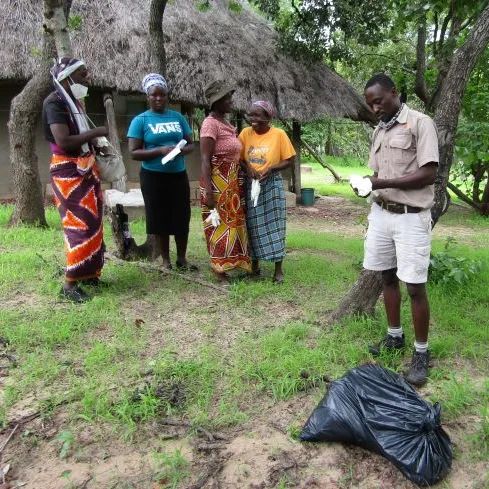 Among many other things, the organisation said" the communal farmers were also taught how to make chili string fences using chili grease to create buffer zones as well as how to erect effective watchtowers to increase alertness."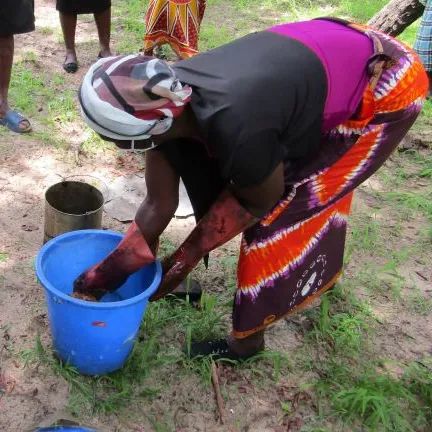 Problem animals such as the elephants have been a headache to communities under Chief Mvuthu's jurisdiction. 
Year on year, villagers lose crops, which has plunged many into starvation and having to rely on donor handouts. 
Zimbabwe Parks and Wildlife Management Authority says it does not have the resources to fence its parks so that they don't encroach into the communities. 
Hwange National Park in Zimbabwe is home to one of the largest elephant populations in Africa. 
There are an estimated 44 000 pachyderms inhabiting the 14,651 km² Park, which is almost half of Zimbabwe's whole elephant population