Lupinyo Bullets crowned Mvuthu Champions
BY BHEKIMPILO WEZA
Lupinyo Bullets Football Club have been crowned as the Champions legends after edging Indlovu lyanyathela four goals to two on a penalty shoot out after the two teams were deadlocked in ninety minutes.
Throughout the Sunday match played at Sinyore Stadium, Lupinyo were the better team on the field and evidently did not wish for a penalty shootout, but when the decision shootout decision was taken, it was almost everyone's expectation to see lndlovu Iyanyathela winning considering the way they have been brilliant on penalties throughout the championship games.
During the match, the Bullets were dominant especially in the middle of the field where Mthokozisi Sibanda and Khulumane Mathe were operating. 
They could have taken the lead in the eighteenth minute when Terrence Mathe received a pass from Brightman Dube, but his effort went wide.
Ten minutes later, Lupinyo missed their second chance when Mathe won the ball in the middle and released it to Sibanda who played a through ball to onrushing Dube who hurried his shot over the bar.
Sensing danger, Indlovu coach lsaac Mukombwe made a change bringing in Macbey Ncube to replace Bongani Tshuma.The move almost paid off as Ncube's strike went over the bar after stealing the ball from Sibanda. 
Playing a new formation in the finals, Lupinyo looked dangerous throughout the match and out of sorts striker Tyrol Ncube, who was tightly marked by Washington Ndlovu got the ball from the center exchanged passes with Mathe before unleashing a thunderbolt that went over the bar.
As the match progressed, it was almost becoming clear that the two teams will go for a penalty shootout, but in the last five minutes lndlovu lyanthela failed to stamp on head of the Bullets when substitute Learnmore Ncube missed by inches after being set up by Godknows Ncube with the net yawning wide of goal, much to the relief of the Bullets supporters and players. 
When the final whistle sounded, it was all left to the two goalkeepers, Charlton Lusabe and Ricardo Ncube.
Lupinyo prevailed through Primrose Ncube,Tyrol Ncube, Mbekezeli Ndlovu and Mthokozisi Sibanda while lndlovu scored through Ricardo Ncube and Godknows Ncube.
The win was the first Champions cup for Lupinyo Bullets and coach Clement Nyoni was a happy man although he gave lndlovu the credit in the game.
"l am happy my boys played well and they were very  disciplined, but credit goes to Indlovu lyanyathela whi fought a real battle," Nyoni said.
Speaking of the same event, the awards managing director of Victoria Falls Veterinary Service, Chidobe Complex and Agricultural Zone Gordin Moyo said such community matches are done to unite the communities. 
Meanwhile Red Wipers are the champions of Mvuthu Soccer League after beating Black Leopard to claim the title on the last day.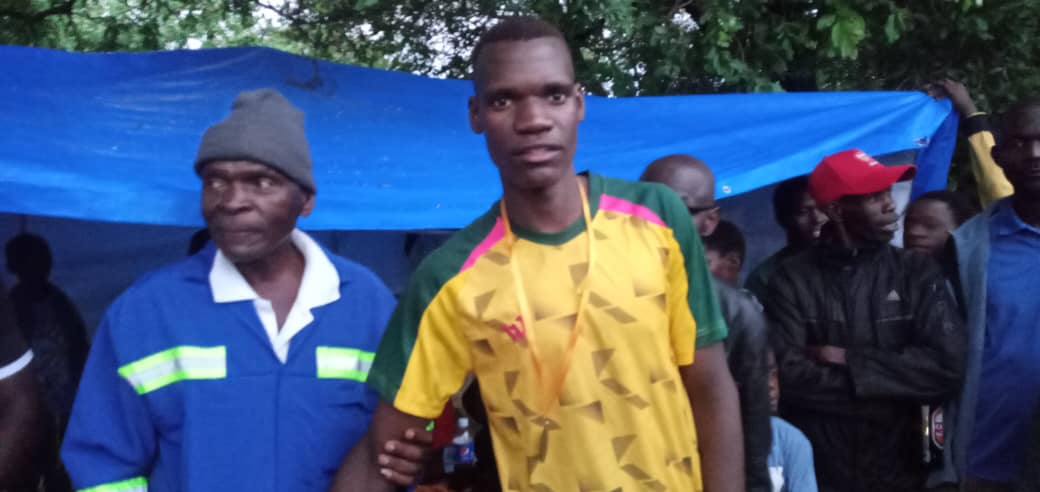 Zimbabwe court grants bail to 26 opposition party members
BY STAFF REPORTER
A Zimbabwean court granted bail on Friday to 26 opposition party members who were arrested for holding what authorities said was an unlawful gathering.
The arrest of Citizens Coalition for Change (CCC) members, including two Members of Parliament, stoked fears of a crackdown on opposition politicians ahead of a crucial election this year at a yet to be announced date.
"This confirms that the arrest was an abuse of process in the first place," CCC spokeswoman Fadzayi Mahere told journalists outside court. "All this shows that the regime's paranoia has reached fever pitch and they notice that they are staring defeat in the faceZimbabwean police on Jan. 14 fired teargas at the CCC party gathering in Harare and arrested its members. The defendants' lawyers argued that the arrests were unlawful as the gathering was at a private space.
Arguing against bail, prosecutors said the party had not sought clearance to hold the meeting. Zimbabwe laws require that political parties apply for approval from police two weeks in advance before holding a gatheringThe arrests came after a wave of politically motivated violence against opposition supporters in rural Zimbabwe, raising fears of repression ahead of this year's presidential election.
CCC, led by the youthful Nelson Chamisa, will battle President Emmerson Mnangagwa's ZANU-PF for the second time at the poll.
The opposition party, born out of the old Movement for Democratic Change (MDC), enjoys massive urban support and is seen as a threat to ZANU-PF's 43-year-old stranglehold on power-Reuters 
Air Zimbabwe to expand domestic routes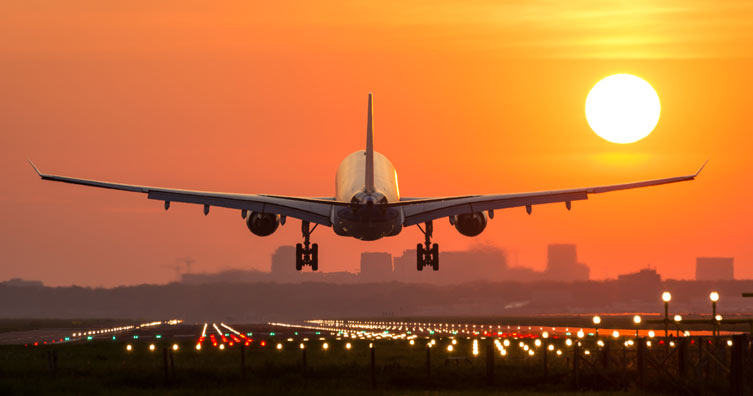 BY STAFF REPORTER
Air Zimbabwe is promoting more domestic routes, as the airline seeks to expand its operations.
This is according to the airline's spokesperson, Firstme Vitori.
The airline is expected to take delivery of a second Embraer (ERJ145) soon, in line with its six-year strategic turnaround plan (STP).
Votori noted that key to this strategy is the procurement and deployment of appropriate equipment for the current and planned route network, as well as a fleet commonality for the containment of maintenance and operational costs.
The airline currently uses a Boeing 737-200 and ERJ145 on its domestic and regional routes. Vitori said when travel restrictions eased last year, the Zimbabwe government – as a result of the Covid-19 vaccination rollout – saw a significant increase in load factors to an average of around 55%, combining the B737 with ERJ145 aircraft. 'The deluge of corporate, and social conferences and events in Bulawayo and Victoria Falls saw us operating a lot of commercial charter flights with both aircraft. During the peak season, we also added frequencies to our domestic routes up to two flights a day,' Vitori said.
Regionally, she said, the airline services Johannesburg, South Africa, with flights every Monday, Wednesday, Thursday, Friday and Sunday – and to Dar es Salaam in Tanzania, flights are available every Tuesday, Thursday and Saturday.
'Passengers in this sector are mostly business traders, and they enjoy a free baggage allowance of up to 60kg,' she said.
The airline is also working on route expansion in a two-pronged approach, which includes increasing frequencies on the current route network for both domestic and regional destinations, she added.-New Era Newspaper
Hwange villagers receive training on methods to mitigate HWC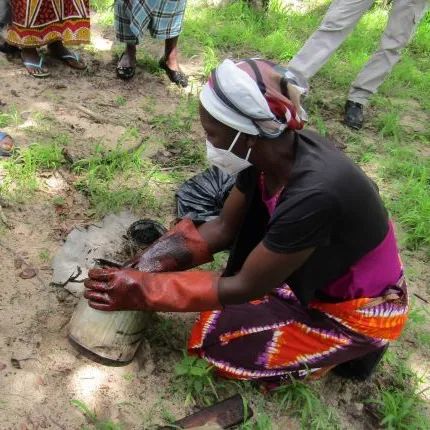 BY NOKUTHABA DLAMINI 
Victoria Falls Wildlife Trust (VFWT) in collaboration with Connected Conservation recently conducted a human- wildlife conflict  workshop in Hwange West rural communities on how to make chilli cakes and strings to chase away elephants. 
According to VFWT, the workshop targeted farmers, women included as the cases of human-wildlife conflicts keep escalating. 
"The Workshop was held with local communal farmers on passive methods that can be used to deter human-elephant conflict,"VFWT said in a statement. 
"Farmers were taught how to make a briquette mix of elephant dung and ground hot chilies to produce a chili brick which is then burnt in fires along the field boundaries to create a noxious smoke that deters elephants from raiding their crops."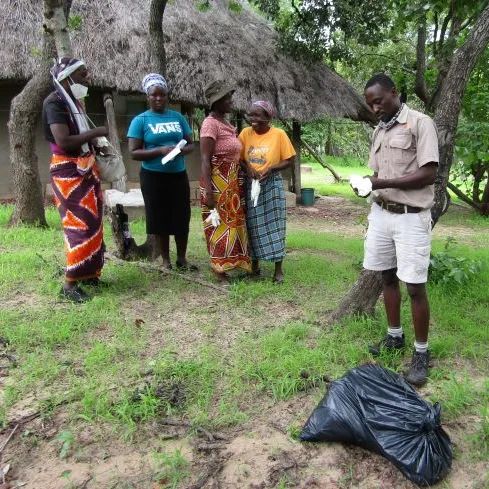 Among many other things, the organisation said" the communal farmers were also taught how to make chili string fences using chili grease to create buffer zones as well as how to erect effective watchtowers to increase alertness."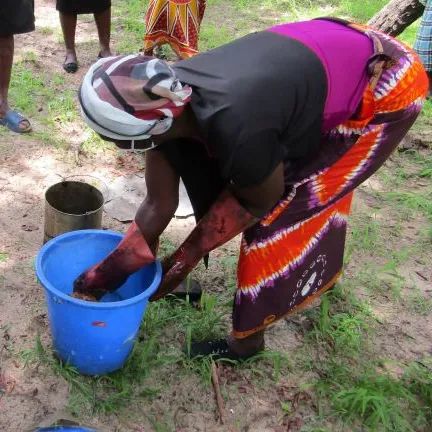 Problem animals such as the elephants have been a headache to communities under Chief Mvuthu's jurisdiction. 
Year on year, villagers lose crops, which has plunged many into starvation and having to rely on donor handouts. 
Zimbabwe Parks and Wildlife Management Authority says it does not have the resources to fence its parks so that they don't encroach into the communities. 
Hwange National Park in Zimbabwe is home to one of the largest elephant populations in Africa. 
There are an estimated 44 000 pachyderms inhabiting the 14,651 km² Park, which is almost half of Zimbabwe's whole elephant population