Hwange villagers lose livestock to marauding lions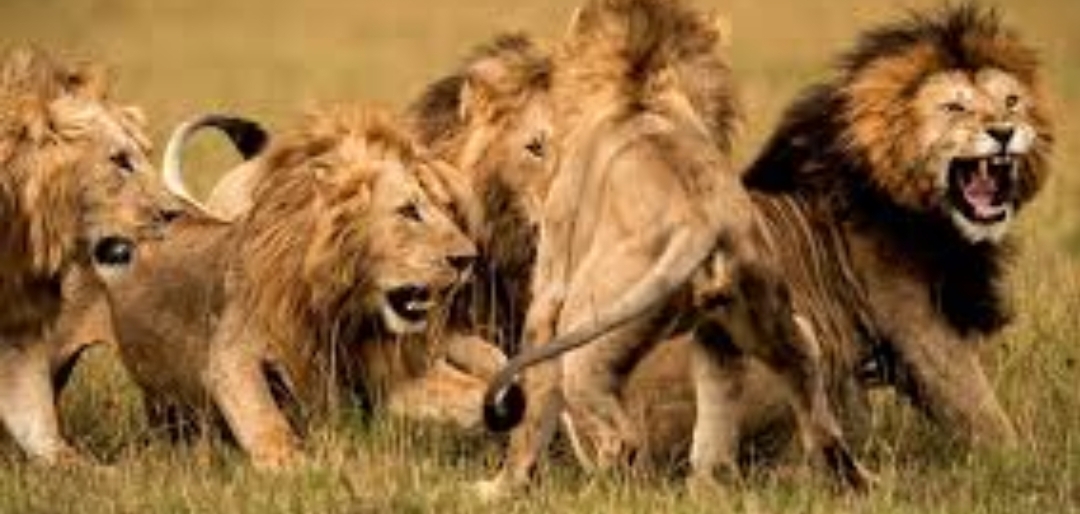 BY NOKUTHABA DLAMINI
Sixty seven year-old widow Jenifer Khupe's world collapsed around her after she received a call informing her that lions had killed almost her entire herd of cattle and goats in their kraals overnight.
Khupe from the Chief Mvuthu area in Matabeleland North's Hwange West district was particularly devastated because the deadly invasion by the predators on the night of September 8 happened when she was in the process of selling one of her cows in order to replenish the family's depleted food reserves.
Her family, like most households in the area, is running low on food supplies because their crops were destroyed by elephants during the previous farming season as worsening human-wildlife conflicts continue to threaten livelihoods in areas close to wild life zones.
A total of seven lions killed seven of her 13 herd of cattle that night and 10 goats.
"I was in Plumtree when I received a phone call from my son who told me that lions had killed almost all our livestock," said a distraught Khupe.
"Our kraal was secured in a way that repels predators. It was secured even at the rooftop, but because these lions are now used to marauding around people's homesteads even during the day, they have become so daring that they can dig deep to gain entry into the kraals.
"My son was sleeping at home and he was awoken by neighbours who heard noise from the kraals and they mobilised themselves to scare the lions away."
By the time the villagers intervened, Khupe's herd of cattle had been almost wiped out and only a few goats remained.
She was still trying to recover from the incident as the family's wealth had been wiped out overnight.
"What we witnessed was beyond comprehension," Khupe added.
"The lions killed the entire herd of cattle through suffocation and devoured the carcasses, so much that we couldn't salvage any meat.
"As for the goats they just killed seven of them, but left the carcasses untouched."
A local wildlife conservation organisation bought the cattle carcasses for less than US$150.
"All the inheritance that my husband left us is gone," she said.
"To make matters worse I had identified one cow that we were going to sell in order for us to raise money to buy food because we are running out of grain as elephants destroyed almost all our crops last season."
Khupe's case is not an isolated one as another villager from the same area watched helplessly while his herd of cattle was devoured by lions while he was herding them last week.
Human-wildlife conflict has become a significant problem among Zimbabwean communities adjacent to game reserves and other protected areas.
Subsistence farmers are losing crops and in some instances people are being killed by wild animals while trying to protect their livestock or crops.
According to Victoria Falls Wildlife Trust, a conservation group operating in Hwange West district, 159 herd of cattle were killed by lions between 2020 and last year.
Livestock such as cattle and goats are a significant safety net for most smallholder farmers in Zimbabwe and during droughts they augment their food supplies by selling livestock.
Due to frequent droughts, the competition for food and water is intensifying, leading to conflicts between wild animals and people in communities bordering game reserves.
Dangerous animals such as elephants, lions and buffalos have been straying into villages, causing loss of farmland and lives across the country.
Mutuso Dhliwayo, the Zimbabwe Environmental Lawyers Association chief executive officer, told a  recent event to discuss human wildlife conflict organised by USAID's Resilence Anchors Activity programme that problem animals reports had increased by 293% between 2006 and 2021.
Zimbabwe Parks and Wildlife Management Authority (Zimparks) spokesperson Tinashe Farawo said areas that were most affected by human-wildlife conflict were adjacent to protected areas or areas with wildlife.
In Matabeleland North the areas stretch from Lupane to Gwayi, Tsholotsho and Matetsi in Hwange district.
"This is mainly because in some cases communities do graze their livestock in areas with predators and some of these predators such as the lions have learnt to follow the sounds of the bells on the cattle until it's dark and then attack them (in their kraals)," Farawo said.
"In some cases villagers do not properly pen their livestock, which again exposes them to attacks by predators.
"We carry out periodic awareness campaigns in these communities to warn them of the dangers of leaving their livestock unsecured."
He said Zimparks was working closely with respective rural district councils in responding to problem animals that they either kill or capture depending on the situation on the ground.
Farawo said such exercises were, however, too expensive to carry out.
"There is a need for resources such as vehicles, capture equipment and fuels," he added.
Zimbabwe says most of its parks are overpopulated and there is scarcity of food and water due to climate change induced droughts, leading to deadly human-wildlife conflicts.
Zimparks said 45 people were killed by wild animals between January and July this year and 40 others were injured.
Besides communities surrounding the Hwange National Park, areas adjacent to the Save Conservancy, Gonarezhou National Park and Mana Pools National Park are susceptible human-wildlife conflicts.
Myths on Covid-19 pandemic spread across Hwange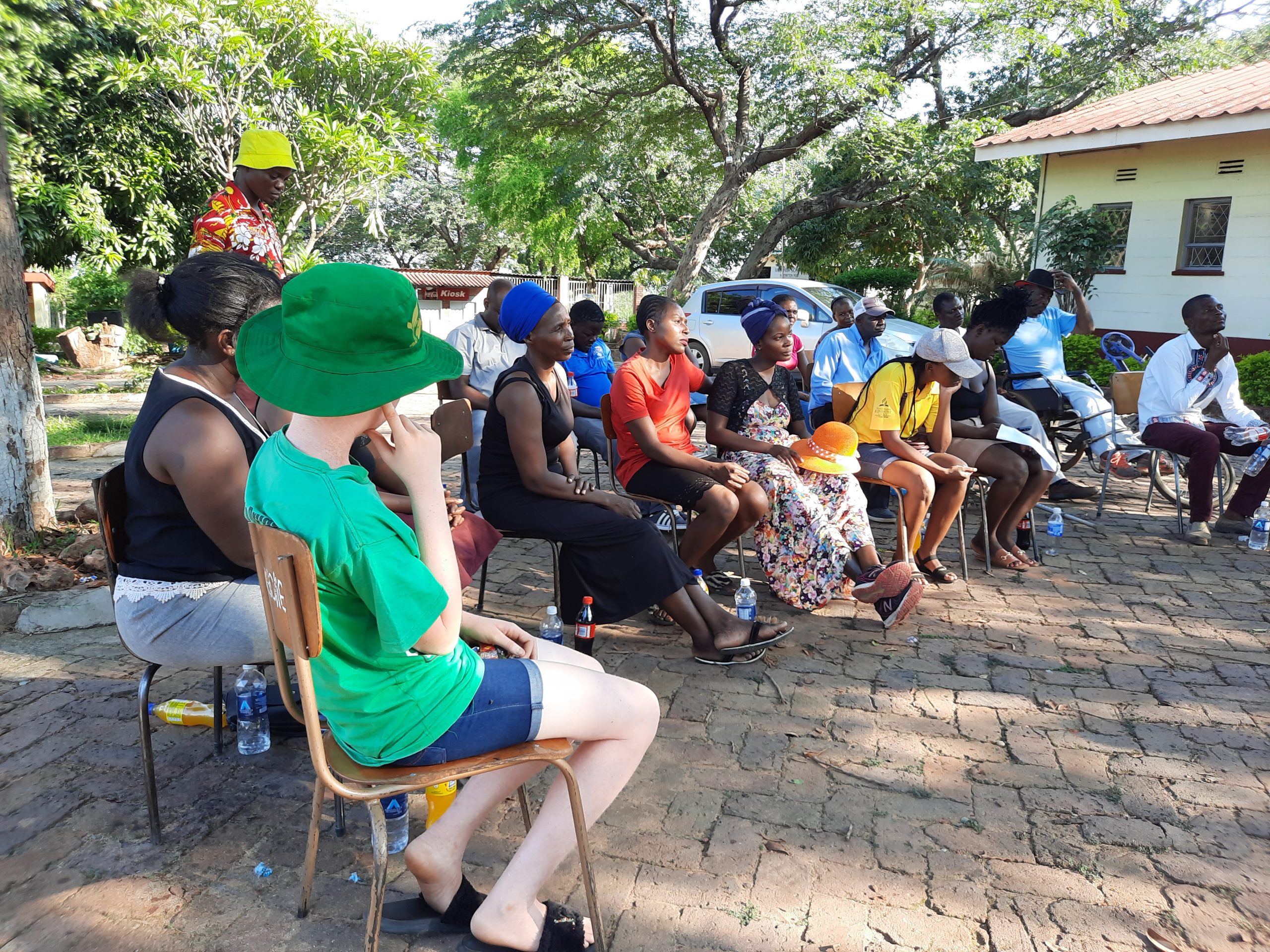 BY NOKUTHABA DLAMINI
Innocent Tevedzai, chairperson of the Zimbabwe Chamber of informal Association for People With Disabilities  says after getting inoculated vaccines to prevent Covid-19 pandemic, he was told that he will lose his fertility in the coming years. 
Royal Ndlovu, a Victoria Falls Combined Residents Association member says he was also discouraged from taking the vaccines after he heard that he was not only going to lose his fertility, but vaccines also meant losing his libido. 
Zimbabwe first rolled out Covid-19 vaccines early last year with the country relying mostly on Chinese made vaccines to bring the pandemic that paralysed the economy under control. 
Hwange district, where Ndlovu and Tevedzai come from was one of the areas that were prioritised by the government in the vaccination blitz as it sought to have tourist resorts re-opened for tourists, but community listening sessions held by VicFallsLive in some parts of Hwange district in Matabeleland North showed that some people are still sceptical about the safety of the vaccines.
Community leaders said the government did little to counter the misinformation, which is largely blamed on social media and this fuelled vaccination hesitancy. 
As such, ordinarily, Zimbabweans are caught up in a lot of myths and of course misinformation about the pandemic.
"We were told that we will not be able to conceive as this was intentionally done to reduce the population." Tevedzai said. 
"Lack of verified information made it worse for us because we had to be vaccinated to gain public access at the time when misinformation and social ills such as teen pregnancies rose."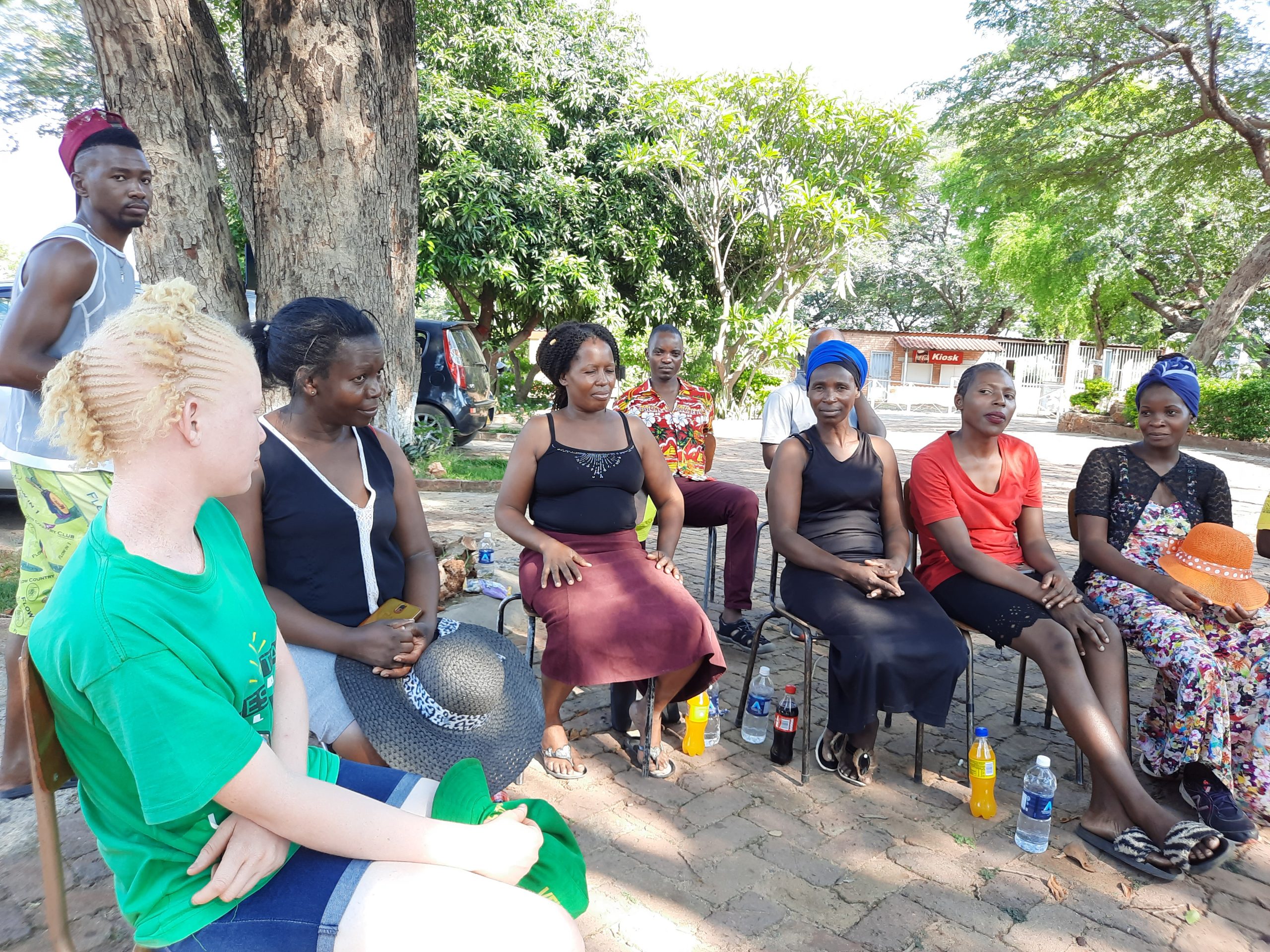 Hwange villagers, like other people in many parts of Zimbabwe were victims of misinformation about the vaccines, including allegations that those who got the Covid-19 vaccine will turn into baboons or that the vaccines were part of a scheme to reduce Africa's population.
Even the World Health Organization says the Covid-19 outbreak and response was accompanied by an overabundance of information, some accurate and some not.
For Michael Ncube, a Victoria Falls City Council' acting Public Health Officer, "this makes it tough for people to then find reliable sources and dependable guidance when they need it to fully curtail coronavirus," he said. 
The myths Ncube added, included claims on cures and prevention.
 "For instance, people were told that when they vaccinate they will lose fertility or will die as this was deliberately done by the government to reduce Zimbabweans population, which is just mythical and therefore untrue,"
"We would like to assure out residents that the vaccines are safe and the country has highly specialised health personnels who also confirmed them and because of those vaccines, that's why we have managed to set a barrier to prevent the transmission and that has paid off, as we have seen hospitalisations and deaths reduced and the economy fully opened."
Zimbabwe has administered over 12 million doses of Covid-19 vaccines so far. 
Zimbabwe's forests threatened by rising demand for coal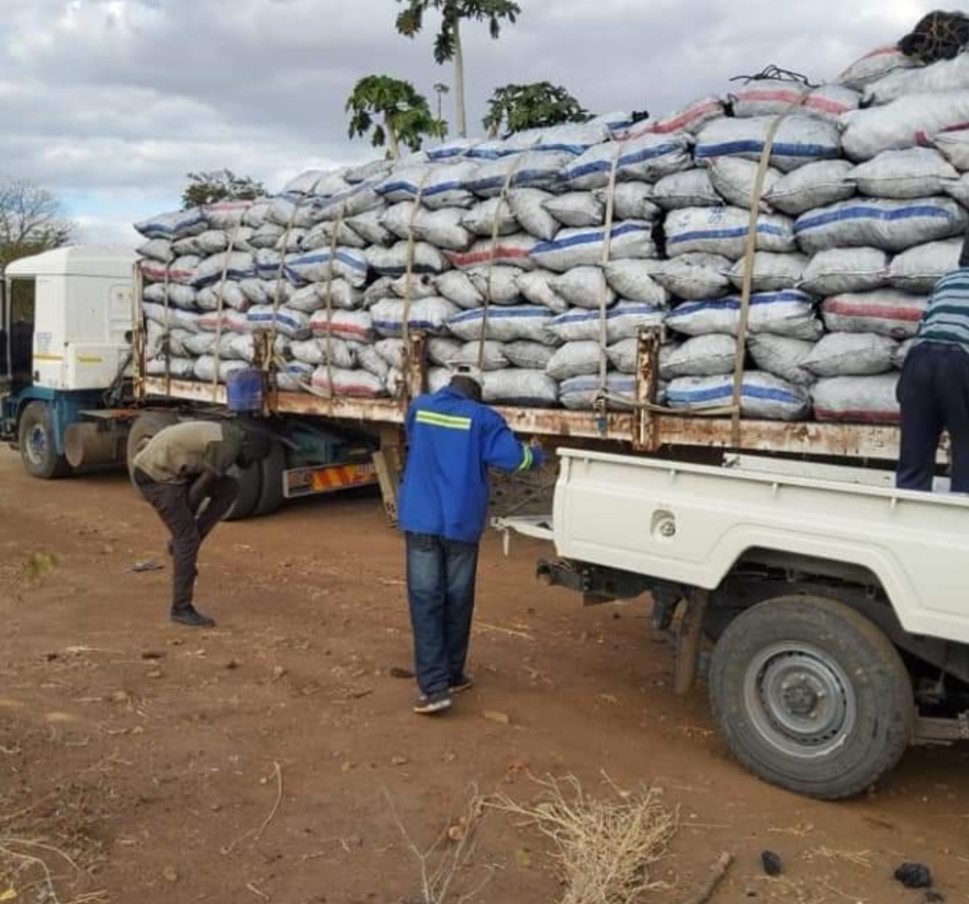 BY NOKUTHABA DLAMINI
Mazia Dube's daily routine involves delivering tonnes of charcoal at one of Hwange's busiest truck stops and he says his workload keeps increasing.
Dube is hired by different people, who illegally obtain the charcoal from the forests in Hwange's Madumabisa village, to drop the loads at the Truck Inn Stop in the Cinderella area from where it is loaded to Bulawayo bound haulage trucks.
The demand for charcoal among households in Zimbabwe's urban areas has been rising sharply due to rolling power cuts as a result of depressed electricity generation and the country's inability to import enough power to cover for the deficit.
"I make a profit of US$0.50 (£0.47) for every bag of charcoal I deliver at the truck stop," Dube said. "A bag of charcoal costs US$7 (£6.62)."
He said on a good day he can make as much as US$100 (£94.5) from the charcoal deliveries with the business reaching its peak during winter.
Experts say high electricity costs coupled with frequent power cuts in Zimbabwe has pushed the demand for firewood for cooking, lighting and heating.
This has accelerated the destruction of Zimbabwe's fragile forests as the country loses about 60 million trees – some 33 000 hectares of forests – every year.
Mthelisi Sebele, an ecologist with the Forestry Commission in Matabeleland North, said the illegal cutting down of trees for firewood and charcoal had resulted in an alarming loss of indigenous forests and land degradation, especially in districts such as Hwange.
The Forestry Commission is a government body mandated to protect state forests and it says the illegal charcoal industry has become a huge source of concern.
"Throughout the province, Hwange has become a hotspot, especially in areas such as Madumabisa Lubangwe and Matetsi up to Dete along the Nyantue River and Dinde," Sebele said.
"The problem has been proving difficult to control since it started from Hwange around Deka Drum and spread in other areas from 2000 to 2010.
"It has even spread to Victoria Falls and other areas controlled by the Zimbabwe Parks and
Wildlife Management Authority, rural district councils and the Environmental Management Agency.
"Through our investigations we have established that there is high demand for charcoal, especially in Bulawayo, and Hwange is the supplier."
Charcoal – favoured for burning hotter and longer than wood – is made from heating wood without oxygen.
The practice is taking root across swathes of the country, dominated by native forest hardwoods such as the mopane hardwood species, which takes over a decade to fully grow and adapt according to research.
Last year, 158 people from Matabeleland North and Bulawayo were arrested and fined for trading in charcoal with over two tonnes of charcoal confiscated by the authorities.
Sebele said those arrested during the clampdown included people who poached wood for carvings, which is also big business in tourist areas such as Victoria Falls.
"In Hwange we confiscated 505 bags of charcoal and made 20 arrests, and in Dete we repossessed 690 bags and arrested 50 people," he added.
"In Lupane seven bags were also confiscated and 39 people got arrested for that offence while in Bulawayo and Victoria Falls a total of 69 people were arrested and 25 bags of charcoal were confiscated,"
"Our concern is that with the way the cutting down of trees is done it means that we will lose out as a country on farming, timber production, community livelihoods, climate change, soil proliferation and deficit of wood fibre production."
The Forestry Commission is pushing for tighter laws to curb the practice and is proposing mandatory jail terms instead of fines, which are proving to be not deterrent enough.
Currently anyone caught selling firewood and charcoal can be fined US $59 (£55.8) or sentenced to a year in jail.
Trymore Ndolo, a Victoria Falls Combined Residents Association member, feels the illegal cutting down of trees to make charcoal or for firewood is linked to growing poverty in communities.
"Here in ward 11 we have over 1000 people who have no access to electricity in their homes and some of them are poor and unemployed," Ndolo said. "So sending them to jail or imposing a stiff fine is unjustified.
"Authorities must actually set up a hub where people can sell the firewood at a very affordable price while on the other hand they work on making licensing accessible and easier because we protect trees.
"We should have answers to people's daily needs."
A new report by the Intergovernmental Science-Policy Platform on Biodiversity and Ecosystem Services (IPBES) says over 2.4 billion people (one in three) globally depend on firewood for cooking.
It says an estimated 12% of wild tree species is threatened by unsustainable logging "with declines in large-bodied species that have low natural rates of increase also linked to hunting pressure."
"Seventy percent of the world's poor are directly dependent on wild species," IPBES noted in its July report.
"One in five people rely on wild plants, algae and fungi for their food and income; 2.4 billion rely on fuel wood for cooking and about 90% of the 120 million people working in capture fisheries are supported by small-scale fishing.
"But the regular use of wild species is extremely important not only in the Global South, from the fish that we eat, to medicines, cosmetics, decoration and recreation, wild species' use is much more prevalent than most people realise."
In response to the emerging deforestation problem in Matebeleland North, the Victoria Falls Wildlife Trust (VFWT), a not for profit organisation operating in the region, has distributed over 4000 eco-friendly rocket stoves to communities.
"We have distributed 4361 of those stoves in 11 wards in and around Victoria Falls," VFWT's community development coordinator Edith January told The Standard.
"The aim is to reduce deforestation and reduce carbon emissions produced through burning wood and we aim to keep distributing more so that we protect the environment while being aware of the daily needs of those communities."
Wood fuels represent significant economic value in many countries, accounting for approximately US$ 6 billion (£5.68 billion) for the whole of Africa, according to the United Nations' Food and Agriculture Organisation.
More than $1 billion (£946 million) of this amount was made up by charcoal- The Independent 
This article is reproduced here as part of the African Conservation Journalism Programme, funded in Angola, Botswana, Mozambique, and Zimbabwe by USAID's VukaNow: Activity. Implemented by the international conservation organization Space for Giants, it aims to expand the reach of conservation and environmental journalism in Africa, and bring more African voices into the international conservation debate. Written articles from the Mozambican and Angolan cohorts are translated from Portuguese. Broadcast stories remain in the original language.
PDC to host Dirimwe Festival in Hwange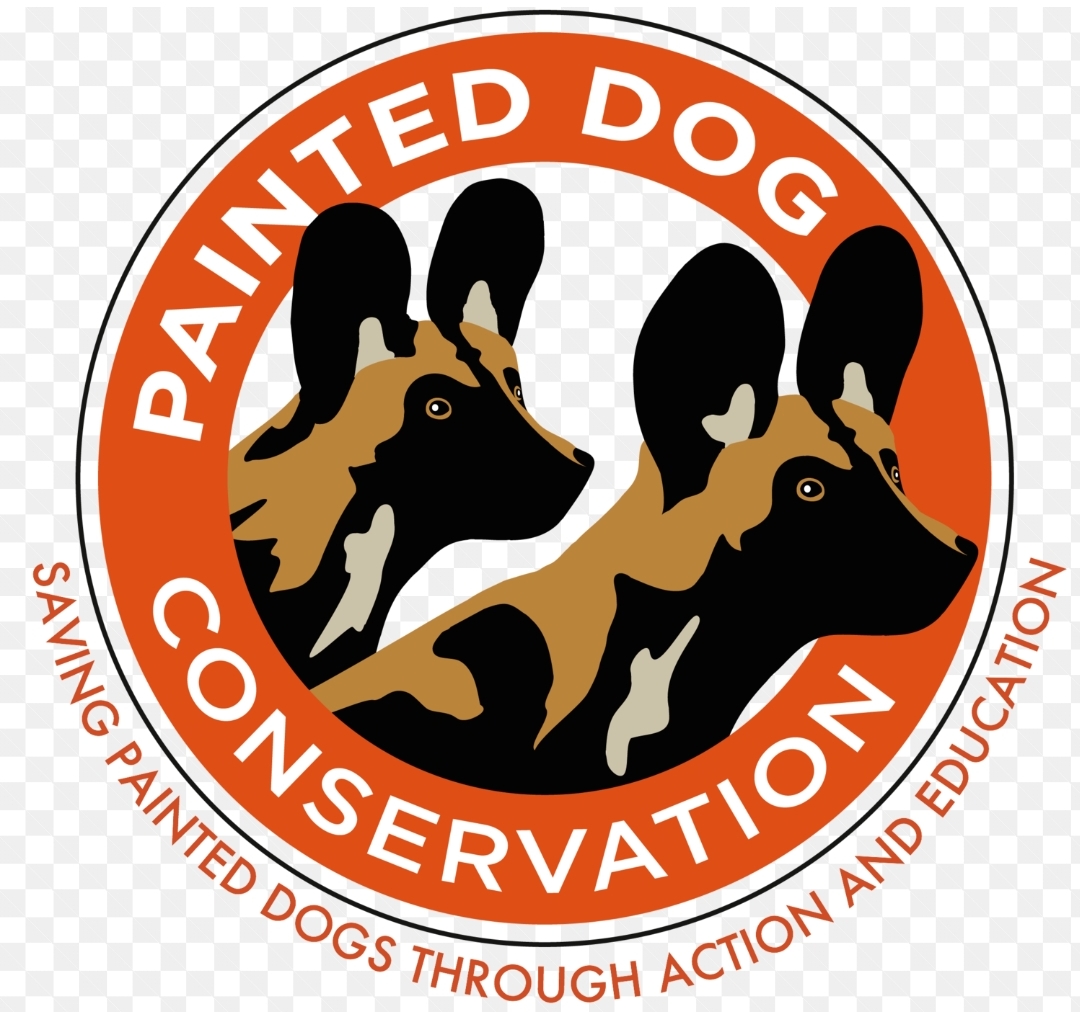 BY TICHAONA MATARUSE 
Painted Dog Conservation (PDC) will this Saturday host a high level Dirimwe Festival in Dete to celebrate conservation work done by the organisation over the past three years. 
The event is being organised by Promoting Sustainable Livelihoods in Transfrontier Conservation Areas (ProSuli).
The ProSuli project aims at understanding and supporting sustainable livelihoods in the Kavango-Zambezi Transfrontier Conservation Areas.
ProSuli local facilitator Fraser Bitu said the project runs in three countries and its engagements are aimed at understanding how people in Hwange's ward 15, which has been their area of operation for the past three years, perceive the future of their livelihoods. 
"This project runs in four sites, in three countries and Hwange ward 15 as part of the Kavango-Zambezi TFCA is one of them. Over the past three years, we conducted more than 60 engagements focusing on six villages-Magoli, Jwape, Dingani, Chezhou, Sialwindi and Malonga," said Bitu.
ProSuli has also invested in water sources in Hwange to augment water shortages in the dry district.
The organisation has repaired six boreholes and solarised two of them.
They also initiated nutritional garden projects to sustain the livelihoods of the communities.
The event will also mark the end of a cycle of conservation work in Hwange's Ward 15.
"We have repaired six boreholes and solarized some in ward 15. We have had several programs including capacity building, training, leadership, farming, peace building, local culture, and others," said Bitu.
He said the project has been successful because of respect for culture by both beneficiaries and community at large.
"This upcoming event will thus seek to celebrate the progress made and bring the Hwange community together to better support and sustain each other both on conservation and local development," said Bitu.
The occasion will be graced by the traditional leaders including Chief Dingane-Nelukoba and Chief Nekatambe.
Political leaders and the District Development Coordinator's office have also been invited, together with tour operators around the Hwange National Park.
The programme will start with a tour of Dirimwe which will be characterised by storytelling, drama, songs and poems .