How a flip-flop cost the life of a tour guide:USA tourist narrates the Victoria Falls elephant attack
BY NOKUTHABA DLAMINI
Conflict between humans and elephants is more intense in Zimbabwe – over 60 people are killed every year. Clashes are particularly frequent in areas close to the national and at times, such tragedies happen during the tour activities.
On December 23 last year, Jason Hansen, a tourist from the United States of America, together with his family witnessed a tour guide being trampled and gored by one of the domesticated elephants during an elephant ride at one of the tour companies.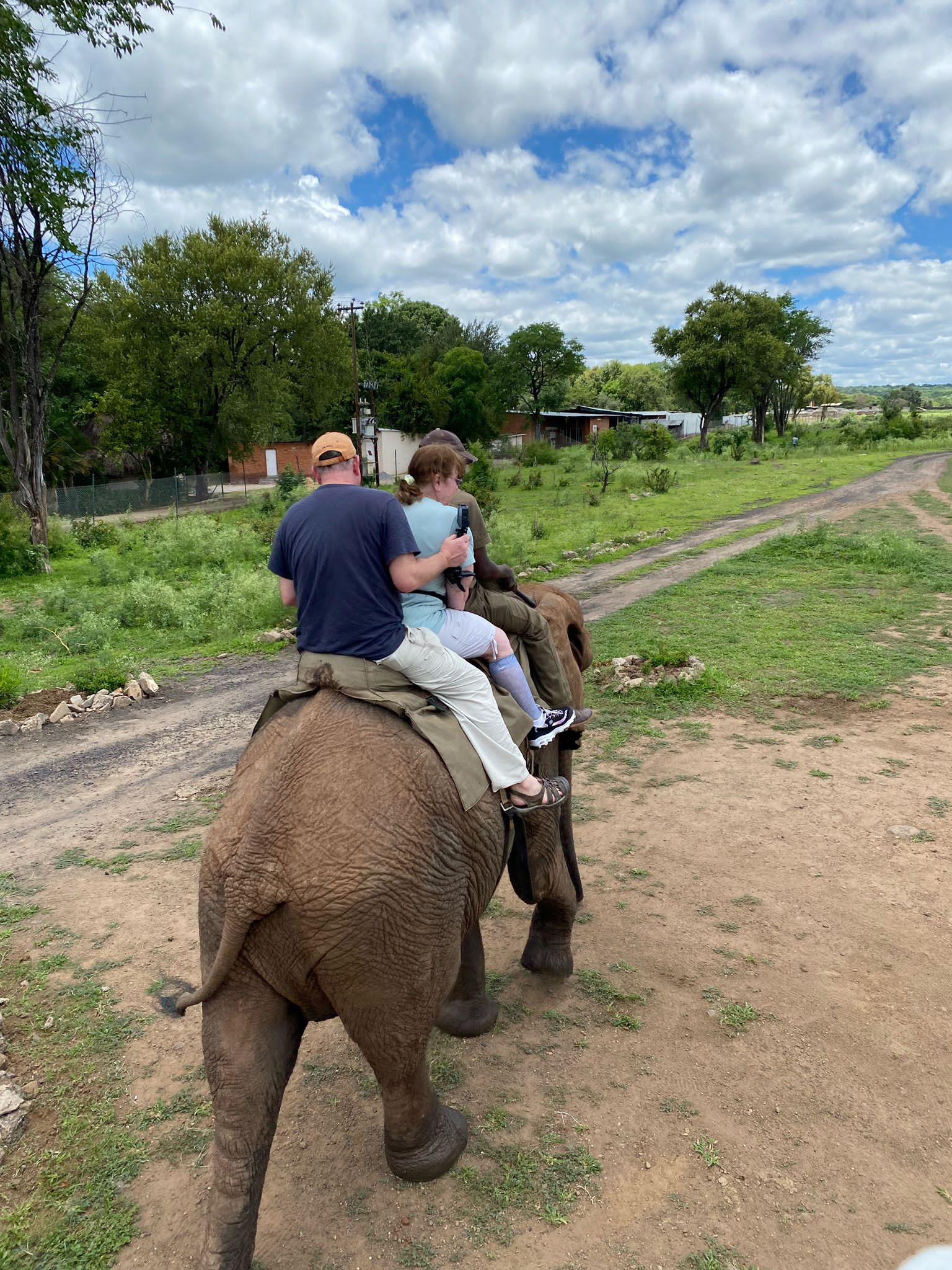 The conflict, according to Hansen, happened after one of the tourist's children dropped a shoe and the elephant attacker's calf picked it, causing the mother elephant to protect her baby.
Hansen's family, which included his wife, mother, two children and father in law had just crossed the border to Zimbabwe to tour the Rainforest before proceeding to do their elephant ride activity, which had always been their dream adventure.
They were met by their guide identified as Mr B, and they finished the tour at 11am before being taken to Elephant and Cheetah Experience venue.
But when they arrived, 30 minutes later, Hansen told VicFallsLive that there was another group arriving at the same time who were apparently late.
"The person in charge had asked us if we would be ok waiting a few minutes while they completed their tour," Hansen narrated the ordeal leading to the tragic event.
"They said not more than 30 minutes, but it took them almost one hour before they completed their experience and the elephants were brought back to us.
Before the family in front of us got back the next family had arrived and appeared to be a local family and the man with the local family was arguing very loudly with the staff and I could tell that they were upset that they were being delayed.
To calm the storm, Hansen said the staff then asked them if they did not mind doubling up riders on the elephants so they could accommodate both parties on the five elephants they had for riding, although not happy, they agreed.
"My mother and I were riding on the first elephant, my daughter and son were riding on the second elephant and the third elephant with two little kids and the local family's mom," Hansen said.
"This elephant was also a mother elephant with an eight month old-baby that was following her around, the fourth elephant being the father-in-law and wife and the fifth the elephant had two more people from the local family.  Each elephant had a keeper that was directing the elephants.
Both families were about five minutes into the ride when the incident happened.
"One of the children on their elephants lost her flip flop. The baby elephant picked up the shoe and was running around with it,"Hansen narrated.
" The keepers on the ground were trying to get her to release it and the baby went under the mama elephant causing the mama to turn sharply and all four people were thrown to the ground.
"The keeper of elephant two with my daughter and son jumped off and hid by a tree and watched as the mother of the child pulled their kid out from under the mama elephant and got away.
" My son and Daughter watched as the elephant picked up the keeper's body and threw it against a tree and continued to stomp and gore the body and when the mama elephant was done, she came over and all ran into the bush and my son and daughter were alone on the back of elephant as it ran through the trees.
"It eventually stopped at a water hole clearing and their legs were scraped on trees and were splashed with mud by the elephant.
" My mom and my elephant immediately ran into the forest for about 20 to 30 minutes before the keeper was able to stop it from running.
" It was very painful for my mother in her hips with the jarring of the running and the keeper was using its hook to try to get the elephant under control."
Hansen said the elephant finally started to head back and the keeper used his cell phone to call back to the others but could not keep it under control.
" The keeper could not control the elephant and it made its way back to where it found elephant three with daughter and son on it and elephant four with the baby.
" They vocalized and all of them started running again, but their keepers on the ground eventually were able to surround us in the bush and coax the elephants to head back to their caged area."
For safety, Hansen told VicFallsLive that the elephants had to be caged and some chained
" I was helped off of the elephant and they were able to coax the elephant to kneel and tried to help my mom off.  Mom fell from the elephant on top of the keeper into the elephant dung and hit her knee hard,"
"They were able to help her up and walked her out of the cage and they then got elephant three to kneel and my daughter and son ran out of the cage.
" My daughter was able to message our tour operator and they messaged Mr B who had driven to the venue and had his car back to the elephant pen and collected the four of us and took us back to the front gate, probably a kilometer from the front gate.
" None of the staff helped us after we got out of the pen. If Mr B had not arrived, we may have had to figure out a way to walk the distance back to the front gate."
After, Hansen said there was a medic that checked out his mother for injuries to the knee and took her blood pressure.
" No one from the company came to talk to us, not police or any other authorities came to ask us about what happened, only the transportation company took us back to the border and stayed with us until the Zambian tour representative came to collect us, but this was a very traumatic experience for us especially for my son and daughter having to witness a horrific death."
"We felt very bad for the family of the keeper who lost their life because of the mishandling of the entire situation"
Efforts to get comments from the company were fruitless as their mobile number was not reachable.
Hansen said such tragic encounters call for authorities to alert visitors to be made fully aware of the risks involved in interacting with wild animals such as the elephants.
Victoria Falls based lawfirm donates football kits to Division Two teams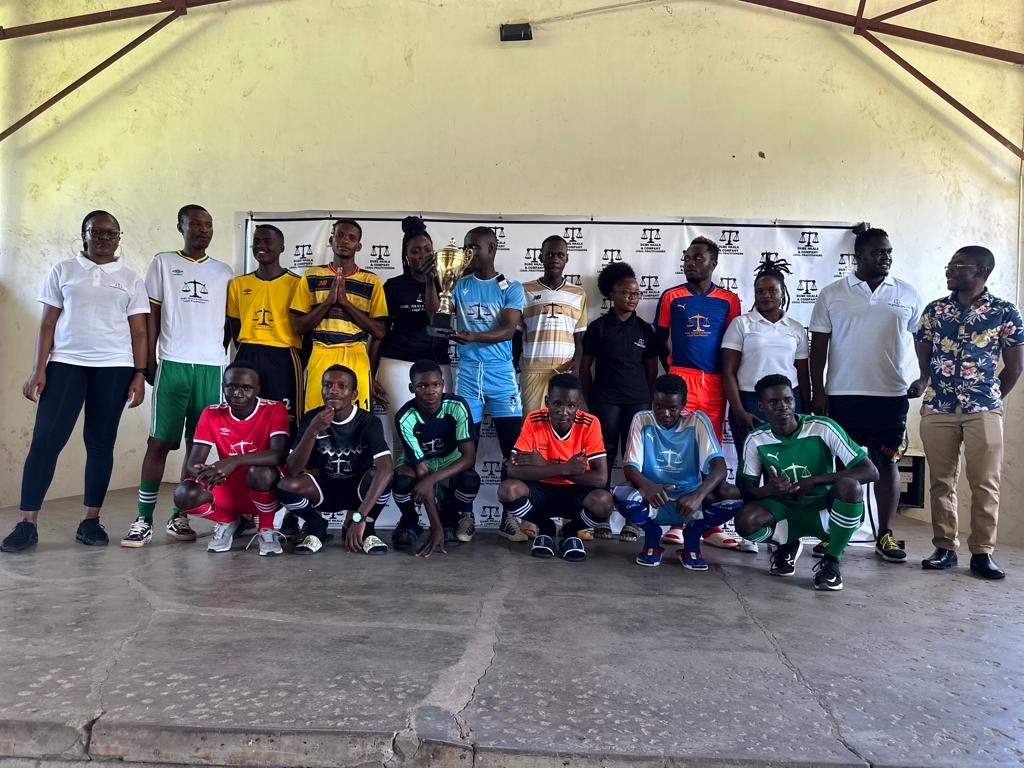 BY NOKUTHABA DLAMINI 
A Victoria Falls based law firm has donated football kits to twelve Division Two soccer players in Hwange West district in an effort to fight drugs and substance abuse among youths in the communities. 
According to the law firm's director Thulani Nkala, of Dube Nkala & Company Legal Practitioners, the donation aims to promote a healthy society where teenagers can engage in sports even after school. 
Division Two falls under the Zimbabwe Football Association and it comes after Division One which is also below the premier league.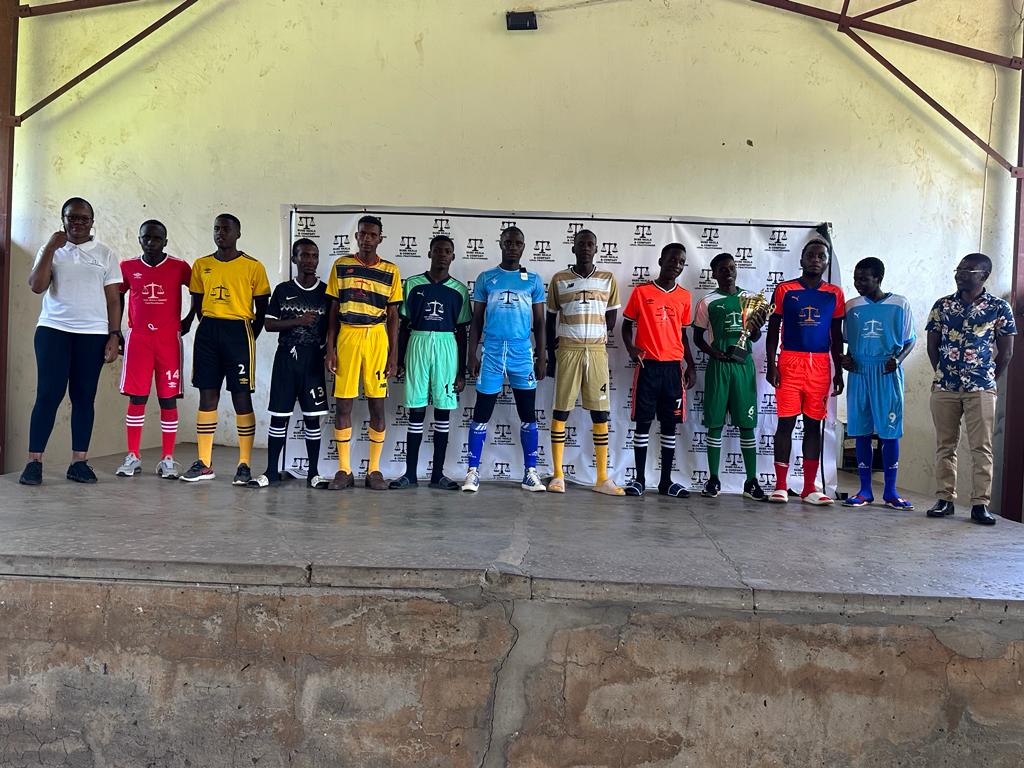 "As you are all aware that drugs are causing problems in our town, we felt that we can make a difference to counter this by donating some football kits and other equipment for our youths to use as they play," Nkala said. 
"We hope that this will be an ongoing partnership, but for now we will only be sponsoring for this upcoming season which is about to start and we shall renew as the next seasons approach on condition that we have mutual understanding which is based on respect because we will not want a situation where teams fight each one another."
He said apart from the kits and trophy, the teams will play for a prize money at the end of the season.
Zimbabwe Football Association (ZIFA) Matabeleland North provincial acting chairman Clevious Ncube said the gesture will go a long way in nurturing young talents in the Division Two league, whom most of them are school going children and teenagers.
Prosper Neshavi, provincial ZIFA board member, lamented lack of interest in football sponsorship even at national level.
He said this has been part of the reasons why the country has been kicked out of the Federation Internationale  Football Association (FIFA). 
FIFA President Giovanni Infantino last year said the association had to suspend Zimbabwe and Kenya for government interference in the activities of the football associations. 
"They know what needs to be done for them to be readmitted or for the suspension to be lifted. "Infantino said last year. 
Meanwhile, as part of efforts to introduce sports tourism in Victoria Falls, tourism operators and other sports officials have joined hands to form a committee that will spearhead the allocation of land by the Victoria Falls City Council for sporting activities such as the football, tennis, boxing and rugby among other sporting disciples. 
This was revealed by the committee chairperson Mthabisi Ncube who lamented lack of sporting facilities in the city. 
He revealed that through their negotiations with the council, a certain portion of land has been set aside for the project. 
Their end goal is to see the town hosting local and international teams, which will inturn boost the country's tourism GDP. 
"As we say that we are the tourism capital of Zimbabwe and possibly the better capital of Africa and we fail to have a 10 000 seater stadium," he said. 
"We can not fail to host training matches such as the rugby, football where teams such as the Kaizer Chiefs Football Club can decide to come to Victoria Falls as they prepare ahead of the season, so their coming will help us a lot because all the businesses from accomodation to the salons and vegetable vendors will benefit from their presence, but it cannot happen when we do not have the facilities. 
"Our vision is to have a complex where we can host international games, international meetings for cricket, rugby, tennis. We want to be like what Capetown (South Africa) does where they have no free weekend in arts and sporting activities."
Gaseous coal substances exposes Hwange residents to TB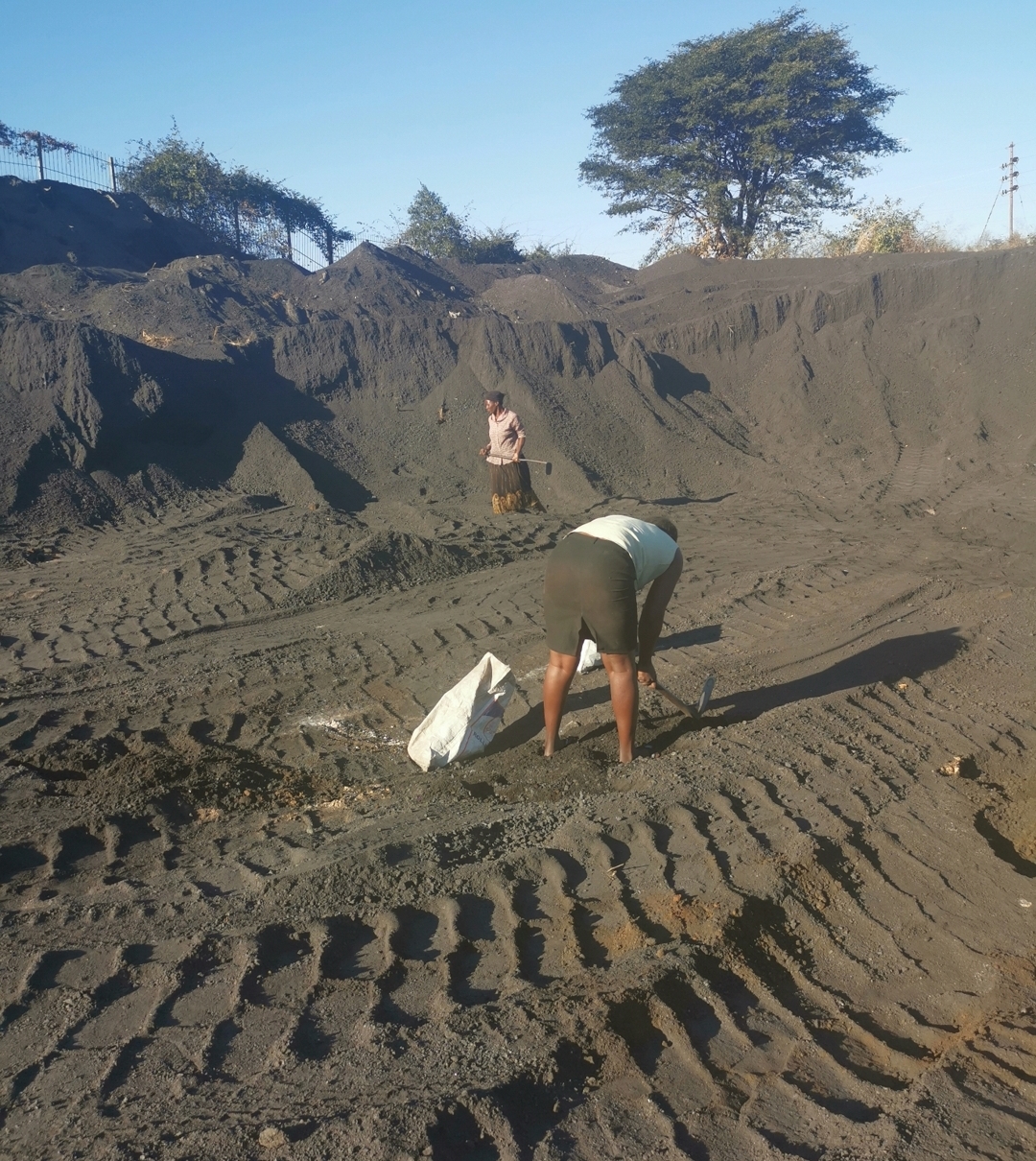 BY NOKUTHABA DLAMINI 
In the scorching sun, Litha Ncube and her nine-year-old daughter are armed with hoes and shovels as they make way to a dumpsite to scavenge for a precious by-product of coal, coke.
The poverty-stricken widow from Hwange's Madumabisa Village says she has no option but to scrounge for the product in a life-threatening environment that has claimed the lives of many. This is her only means of survival. 
As she digs the dumpsite without any Personal Protective Clothing (PPE) such as the surgical mask, her daughter's task is to pick and separate the coke from the chaff and fill a 50-kilogramme sack. This quantity of coke fetches US$5, which she says helps to sustain her family.
Her husband died at the height of Covid-19 pandemic in 2021 after he was diagnosed with Tubercolosis (TB) which he  contracted due to inhaling of coal dust at the same dumpsite. 
Ncube was also diagnosed and it took her over 12 months to fully recover. 
"If I stop, who will support my children?" Ncube quizzes as she continues to dig.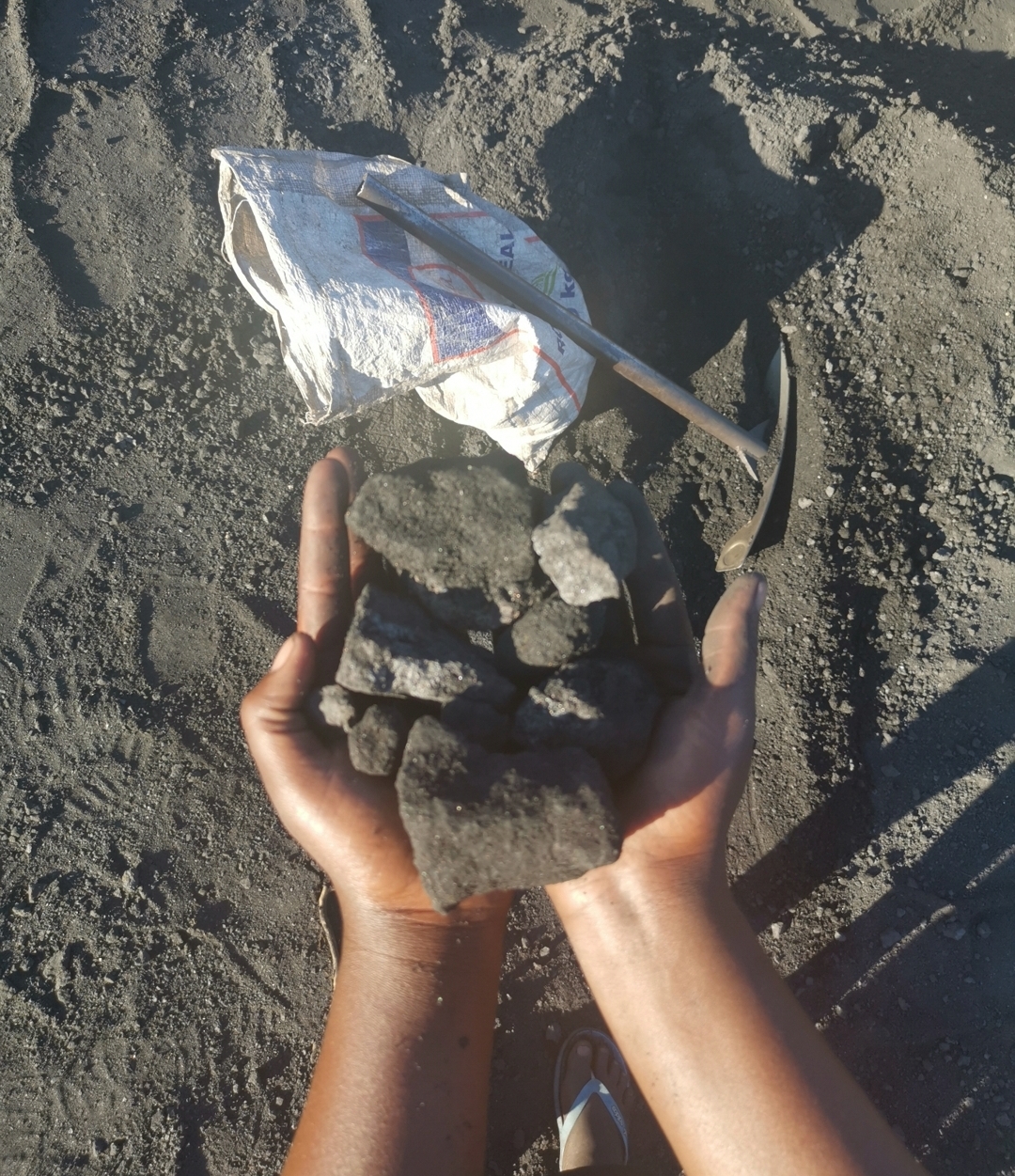 Ncube is among the many women in Hwange who have resorted to trespassing into the Hwange Colliery Company Limited (HCCL) dumpsite in search of coke, which they resell to make ends meet.
TB is one of the leading causes of death in Zimbabwe. 
According to Community Working Group on Health, about 6 300 Zimbabweans die of TB each year despite it being preventable and curable.
The African region has the second-highest tuberculosis burden worldwide, after Southeast Asia. under the World Health Organisation End Tuberculosis Strategy, countries should aim to reduce TB cases by 80% and cut deaths by 90% by 2030 compared with 2015.
According to National Mine Workers Union of Zimbabwe president Kurebwa Javangwe Nomboka, gaseous substances from coal dusts have left many Hwange villagers and residents exposed to TB, although many are not documented. 
'The prevalence of TB is very high, but undocumented in the areas we have done programs which are around the mining community of Hwange," Nomboka told VicFallsLive.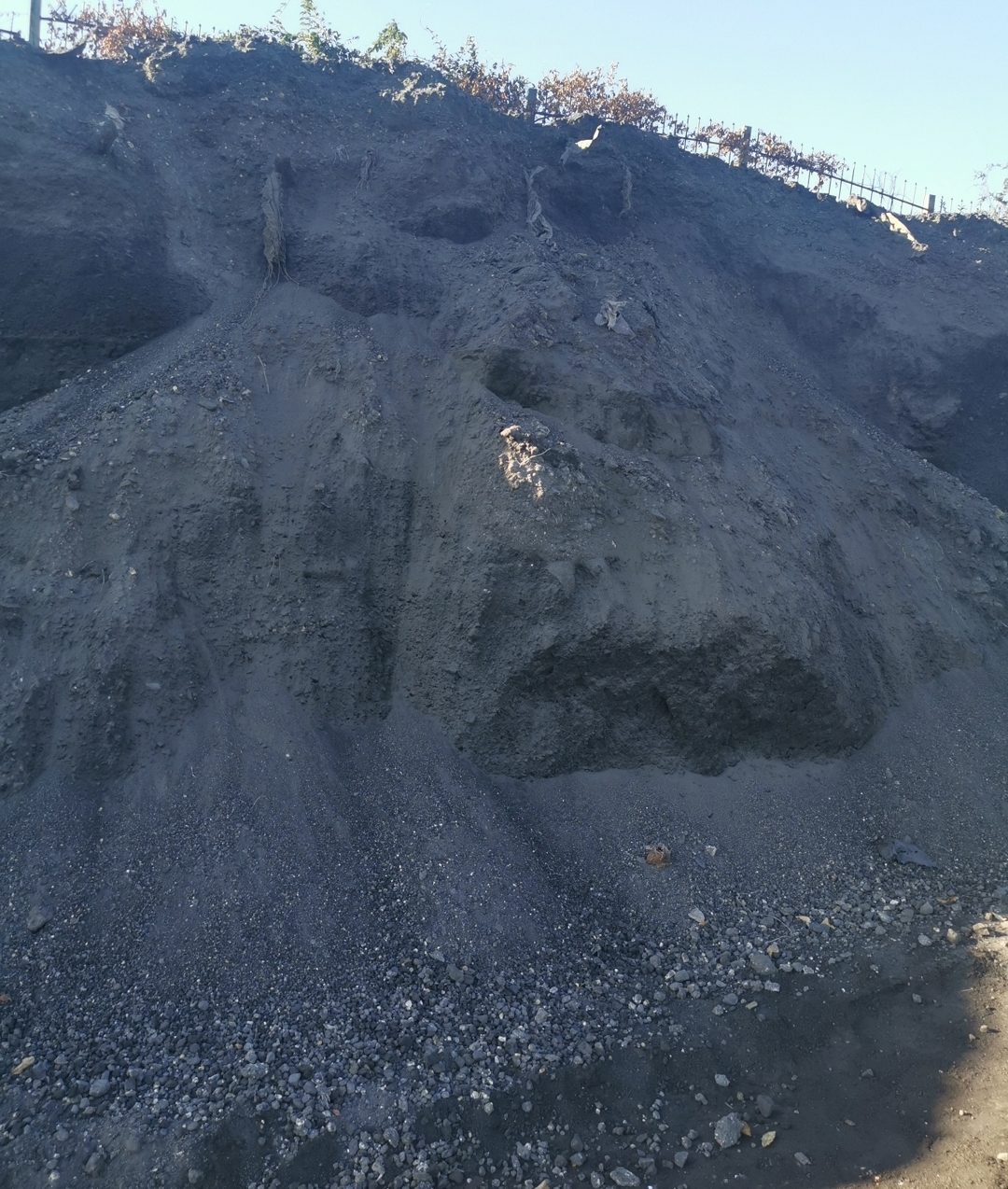 "Coal is the commonly mined mineral in the area  and is well known for its combustible nature and the emission of dangerous poisonous gases."
Nomboka says apart from residents such as Ncube, the scourge is higher in the mining companies, largely Chinese owned. 
He says the mostly affected are underground miners and even those involved in the processing of coal to coking coke.
" Examples of areas with a high risk of TB which my team have visited are HC, Hwange Coal Gasification and South Mining," he revealed. 
"The environment in these mines is heavily embroidered or engulfed with coal dust and gaseous substances which causes a high risk of TB and other related diseases like Pneumoconiosis." 
These heavy dusts and gaseous substances, Nomboka says are also evident in the residential areas and thus posing a risk to the families of miners.
" At Hwange  Coal  Gasification at times the whole complex is engulfed with gaseous substances to an extent that you won't even be in a position to see buildings or people around you,"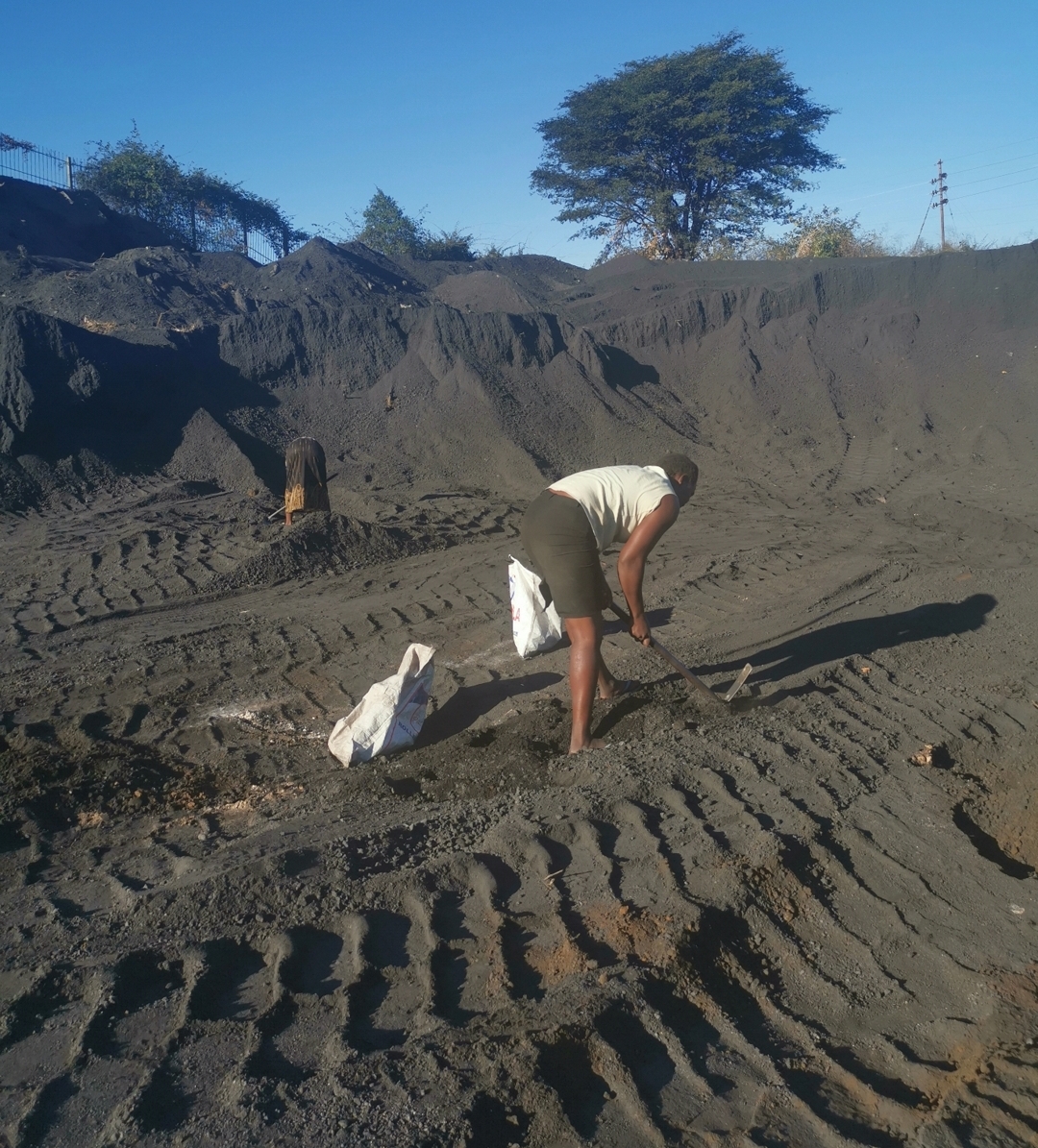 "Besides the dust and gaseous substances there is immense heat that comes out from the furnaces and the personnel working such under environments are spotted with improper and inadequate PPEs and the issue  in these mines has become of lesser priority as it is only acquired when we raise a red flag as a union."
Nomboka said the PPEs being acquired does not meet the standard required under the Mining industry safety regulations leaving workers vulnerable to contracting TB and other related diseases.  
" As a trade union we have reigned in on these defaulting companies to comply with the mining safety regulations and those found not to be in compliance with the regulations have had to be litigated against in order for them to comply," Nomboka revealed. 
"The country needs to adopt stern measures on those who fail to comply with mining safety regulations by enacting laws which provide for hefty fines for companies who fail to provide safety nets for their employees and proper and adequate protective clothing."
Engage communities in TB planning, Government urged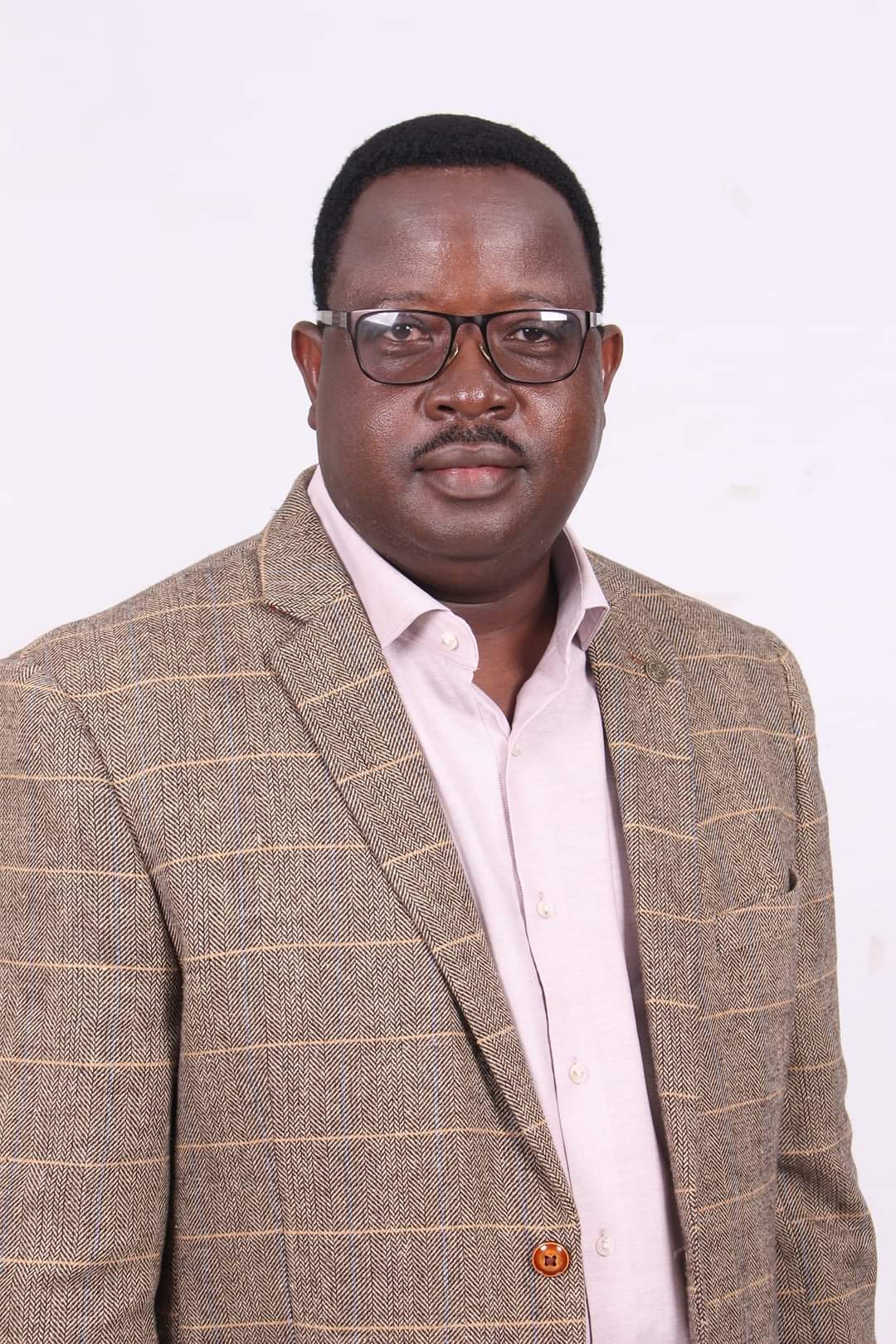 BY NOKUTHABA DLAMINI 
The Community Working Group on Health (CWGH) has called on the government to engage communities in planning and implementing  of strong, integrated Tubercolosis (TB) mitigation as part of response measure, amid revelations that over 6 000 Zimbabweans succumb to the pulmonary disease every year. 
The call was made by CWGH, a health watch organisation executive director Itai Rusike ahead of the World TB Day commemorations.
Rusike said although there has been some efforts made towards ending TB, a killer disease and highlighting further action that is needed to defeat the life-threatening disease, communities should be part of the action. 
"TB remains a major obstacle to attaining the SDG vision of health, development, and prosperity for all in Zimbabwe,"Rusike told VicFallsLive.
"Our country has an estimated 21 000 new cases of TB each year, and 3.1% of these are drug resistant. 
" 6300 Zimbabweans die of TB each year despite it being preventable and curable."
According to health activists, most of these are recorded in mining towns and communities where there is no adequate Personal Protective Equipment. 
Rusike also called for more scientific research and funding towards eradication of pulmonary disease including the Covid-19 pandemic. 
"Funding for research on TB in Zimbabwe is minimal, and new tools to prevent, diagnose, and treat TB are urgently required," he said.
"There is an opportunity to leverage Covid-19 infrastructure and investments to improve the TB response, integrate TB and Covid-19 testing and tracing, and strengthen efforts to overcome the barriers that people continue to face when accessing TB services."
According to studies,  the advent of Covid-19, three years ago eliminated 12 years of progress in the Global Fight against TB as governments, due to its response to the pandemic pushed aside TB outreach and services, resulting in a 20% drop in diagnosis and treatment worldwide.
"This World TB Day 2023 (March 24) we emphasize that "Yes! We can end TB" – aims to inspire hope and encourage high-level leadership, increased investments, faster uptake of new World Health Organisation recommendations, adoption of innovation, accelerated action and multisectoral collaboration to combat the TB epidemic,"Rusike said.
"It is time for the government to fulfill its commitments towards defeating TB. 
"The government should engage communities in planning and implementing strong, integrated TB and Covid-19 mitigation and response measures." 
 In addition, he said, there is need to increase financing for TB prevention and care, innovations in care delivery, and research and development, including for new TB vaccines to prevent the development of Drug Resistant TB. 
" The theme brings attention to tuberculosis (TB) and our collective power to end TB by 2030 and therefore reach the SDG goals," he added.
"It brings hope and builds on the amazing work done in 2022 by Zimbabwe as one of the TB High Burden Countries to recover from the impact of Covid -19 while ensuring access to TB treatment and prevention.
" It is time to take urgent action to get back on track and accelerate collective efforts to fulfill the 2022 United Nations targets on TB to defeat the disease and save lives.
"The commitments made, and targets set by Heads of State and other leaders to accelerate action to end TB must be kept even in Covid-19 crisis and should be backed by adequate investments (and) this will help to protect the lives of thousands of peoplesuffering from TB and to prevent further loss of gains made in the fight against TB.
" Not one more person should die from TB because it is a preventable and treatable disease."