For Zimbabwe's black rhinos Covid-19 has been a godsend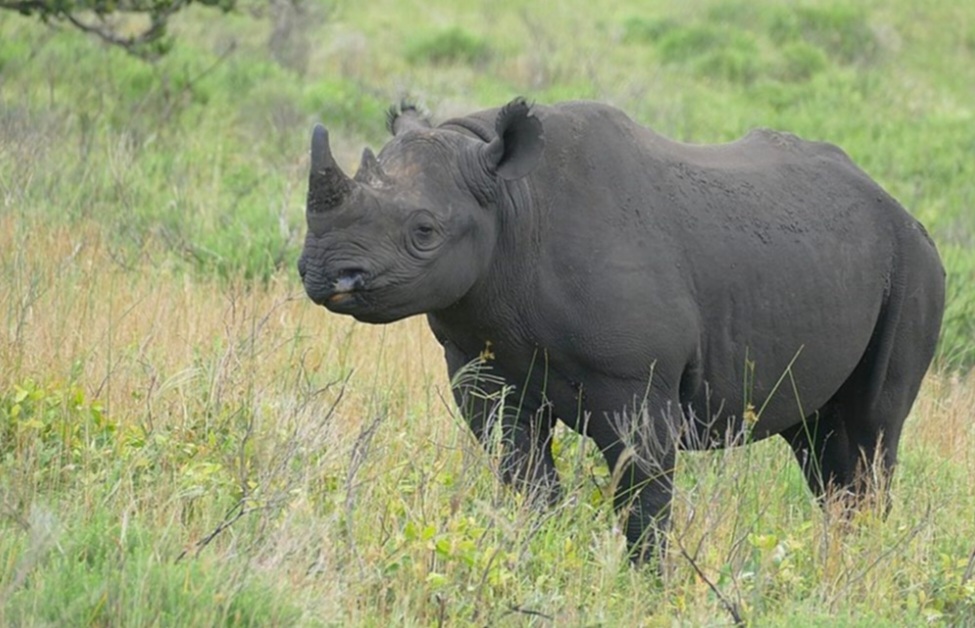 BY FORTUNE MOYO AND KUDZAI MAZVARIRWOFA
The coronavirus pandemic has been devastating to humans.
But to Zimbabwe's black rhinos, it's been a godsend.
Rhinos have no natural predators; humans are their greatest threat. Poachers kill rhinos to harvest their horns, which they smuggle to black markets in Asia for use in traditional medicine.
But international travel restrictions to stop the spread of the coronavirus — though crippling to Zimbabwe's tourism sector — have significantly aided conservation of the country's black rhinos, which officials designated as critically endangered in 2012.
The species saw a rare population boom in 2020, says Christopher Whitlatch, the communications director of the International Rhino Foundation, which is involved in the conservation of all five rhino species.
In southern Zimbabwe's Bubye Valley, for example, which lost 71 rhinos to poachers during the two years preceding the pandemic, the population increased nearly 14% during the first half of 2020.
"Covid-19 really aided efforts to protect rhinos," he says.
The poaching of Zimbabwe's black rhinos reached its peak in 2019 and was beginning to decline due to increased anti-poaching measures, Whitlatch says.
Coronavirus restrictions acted as a catalyst.
Tinashe Farawo, the public relations manager at the Zimbabwe Parks and Wildlife Management Authority, says until 2019 poachers were killing rhinos nearly every day.
Authorities have had more than 10 armed confrontations in the past five years, Farawo says, some of which led to the deaths of rangers and suspected poachers.
Then, in 2020, nearly all poaching stopped.
International travel bans during the early days of the pandemic meant traffickers were unable to move rhino horn to markets, Whitlatch says.
That cut down on poachers but also led to a decline in tourism funds.
"The burden was placed on rangers, parks and conservancy staff," he says.
"There was trouble replacing equipment, and salaries were cut."
When the movement restrictions forced them to stay in place, rangers and other conservation staff decided to continue working.
To temporarily offset lost tourism revenue, the rhino foundation created the Reserve Relief Fund.
With about 1,000 animals, Zimbabwe has the fourth-largest population of black rhinos in the world, after South Africa, Namibia and Kenya.
The black rhino population boom in Zimbabwe is a bright spot amid myriad lockdowns that hurt conservation efforts worldwide, according to research published in the journal Biological Conservation.
Uganda's protected Bugoma Forest saw an increase in the use of snares, which can kill or injure unintended animals like endangered chimpanzees.
And India reported a 500 percent spike in seizures of pangolins from people trafficking them for food and medicine.
Farawo, of the Parks and Wildlife Management Authority, says officials knew some people might see the absence of tourists in parks as an opportunity to engage in illegal activities.
"When there are normal tourism activities, people can easily identify suspicious activities and alert the authorities," he says.
The absence of that vital source of intelligence meant rangers had to work harder than normal, Farawo says.
They put protection mechanisms in place, including watching and defending the rhinos around-the-clock, moving herds to more secure areas and in some extreme cases dehorning rhinos so poachers have no interest in killing them.
Black rhino populations in Africa fell drastically during the last century due to European hunters and settlers, according to the World Wildlife Fund.
Between 1960 and 1995, experts estimate that the number of black rhinos declined by 98%, to fewer than 2,500.
Due to increased conservation efforts, around 5,600 now exist.
Poaching continues to endanger the animals' existence.
Raoul du Toit, a Zimbabwean environmentalist and director of the Lowveld Rhino Trust, says the country has experienced several surges in black rhino poaching over the years.
The most devastating was in the late 1980s and early 1990s, when poachers nearly decimated the black rhino population in the Zambezi Valley, which in the early 1980s had Africa's largest rhino population.
To save the few survivors, the government and conservationists relocated them to former cattle ranches that had become unprofitable due to persistent droughts in southern Zimbabwe.
Around 90 percent of Zimbabwe's black rhinos live on such conservancies.
Only now, the species faces a very different threat than that posed by European hunters during the 20th century.
"A flare-up of demand for rhino horn in Asia has created the perfect storm," du Toit says.
Unproven medical claims in some southeast Asian countries that, when consumed in powder form, rhino horn can heal a variety of ailments, including cancer, drive the demand, he says.
A kilo of rhino horn can sell for as much as US$60,000 in the Asian black market.
But Whitlatch now sees a future for Zimbabwe's black rhinos. Officials have assembled teams to monitor them and collect data to help determine the species' overall health.
They've also deployed electronic tracking in some areas to provide real-time monitoring.
"It has not been easy, but it's a success story," Whitlatch says.
"Zimbabwe is a model of light to show what can be done to save rhinos." – Global Press Journal 
Historic 25 year, US$50m boost for Hwange National Park conservation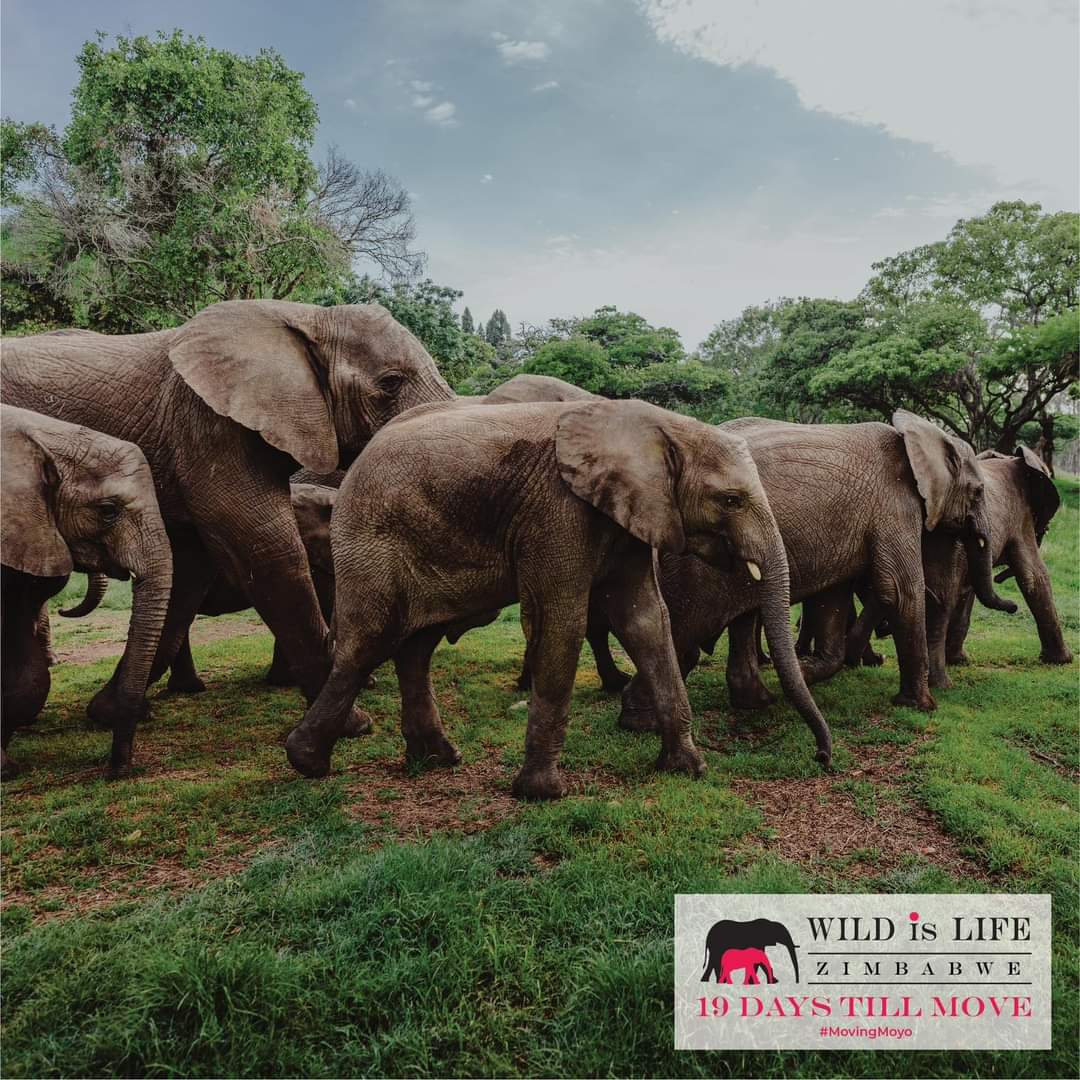 BY OWN CORRESPONDENT
The Zimbabwe National Parks and Wildlife Management Authority (ZimParks) has signed a historic 25-year agreement to secure a US$50 million partnership to support wildlife conservation in Hwange National Park.
The agreement builds on the successes of the existing five-year partnership between International Fund for Animal Welfare (IFAW) and ZimParks, mainly focussed on Hwange NP—at 14,651 kilometres² Hwange is Zimbabwe's largest national park
"The revised agreement begins immediately and commits our partnership to a further 25 years with an expected investment of about US$50M million over that time," says Jimmiel Mandima, IFAW VP for global programmes & institutional giving.
"It's a vote of confidence in our joint achievements and extends our vital work to secure Hwange NP by significantly increasing IFAW's investment in wildlife security, conservation, management, community development and tourism development."
"We are excited about this long term partnership with IFAW as it sets us for lasting impact to turnaround Hwange National Park and its environs to earn back the 'go to tourism destination' status where local communities and wildlife thrive together, " says Fulton U. Mangwanya, director general of ZimParks.
Hwange NP is a key part of the Kavango-Zambezi-Transfrontier Conservation Area (KAZA TFCA), forming an integral part of IFAW's Room to Roam initiative to secure landscapes and maintain connectivity for elephants and other wildlife.
Uniquely, the conservation and investment partnership goes one step further by including both IFAW and ZimParks officials on a six-person steering committee—three from each partner—to direct activities.
Mandima said this development in the private/public partnership will benefit both parties, enabling each to learn from the expertise and experiences of the other.
The new agreement starts immediately and will be focused on the Main Camp Management Area of Hwange NP, which at 10,765 kilometres² represents 70% of the park.
IFAW first entered its first conservation partnership with ZimParks in late 2019 shortly before Covid- 19 struck.
IFAW immediately shifted focus to support ranger welfare enabling key staff to remain at their posts with not a single incident of elephant poaching recorded in Hwange NP in the past three years.
Among other activities, the partnership has also built a full-service ranger base in the Makona section of the national park including an operations centre and staff housing for the 25 rangers and their families who will live there permanently to protect the park and wildlife, and to provide a swift response to incidents of human-wildlife conflict in bordering community areas.
BY NOKUTHABA DLAMINI 
Victoria Falls Safari Lodge has  embarked on a project of getting a fresh new look, with new furniture, soft furnishings and décor across its 72 rooms and central area, which includes the Buffalo Bar and MaKuwa-Kuwa Restaurant.
Africa Albida Tourism (AAT) chief executive Ross Kennedy said the refurbishment, which should be completed by the end of June, was part of the hospitality group's continual reinvestment in its properties and products to ensure its offerings remained world class.
"We are constantly enhancing our offerings, and this refurbishment exercise comes just six months after we opened Victoria Falls Safari Spa, the destination's largest and first purpose-built spa," Kennedy said. 
"In a very competitive destination in an equally competitive market and region, it is important to listen to your trade partners and your guests, and keep the offerings and products fresh, alive and vibrant.
"At the same time, we watch and listen to trends and tastes and always seek to not only keep pace with, but ahead of our competition. Innovation, review, upgrades and new products such as our Victoria Falls Safari Spa, all support these plans for growth."
To minimise disruption to guests, much of the "messy" work in central areas, such as painting, is being done at night, so guests will wake up to new colours, pictures and baskets on walls, and new chairs in MaKuwa-Kuwa Restaurant over the coming weeks, he added.
Interior designer Belinda Jones said she wanted to do justice to the key elements of this iconic thatched structure which soars seven levels, such as the rough textures, grass, gum poles, timber, woven basketry and leather.
"The main theme has always been Ndebele. We will be reintroducing those vibrant colours and traditional elements," Mrs Jones said. "Large canvases will pick out elements of theNdebele art and traditions."
She has drawn her inspiration for Victoria Falls Safari Lodge's new palette from the changing 
colours of the sky, which, along with the wilds of the Zambezi National Park, including a waterhole frequented by elephant, buffalo, and a variety of other game, make up its spectacular panoramic vista.
"The hotel is westward facing with views of the bush and the vast sky stretching into the horizon. We can celebrate all of the hues of the sky from the deep morning blues to the extraordinary sunset colours," she said.
"With views over the waterhole, and small game on the property, we are spoiled with so many animals around. They too will be celebrated in the hotel, photographically and in the  artifacts."
Victoria Falls Safari Lodge's new look will also feature furniture and fixtures in rich and 
contrasting pale timbers with repurposed woven details and vibrant fabrics, while decorations and lighting would be traditional utilitarian basketry and objects, she said.
Victoria Falls Safari Lodge is AAT's flagship accommodation offering, while the hospitality group's portfolio also includes Victoria Falls Safari Club, Victoria Falls Safari Suites, Lokuthula Lodges and The Boma – Dinner & Drum Show.
Rhinos return to Zimbabwe and a new kind of safari starts to take shape in Tsholotsho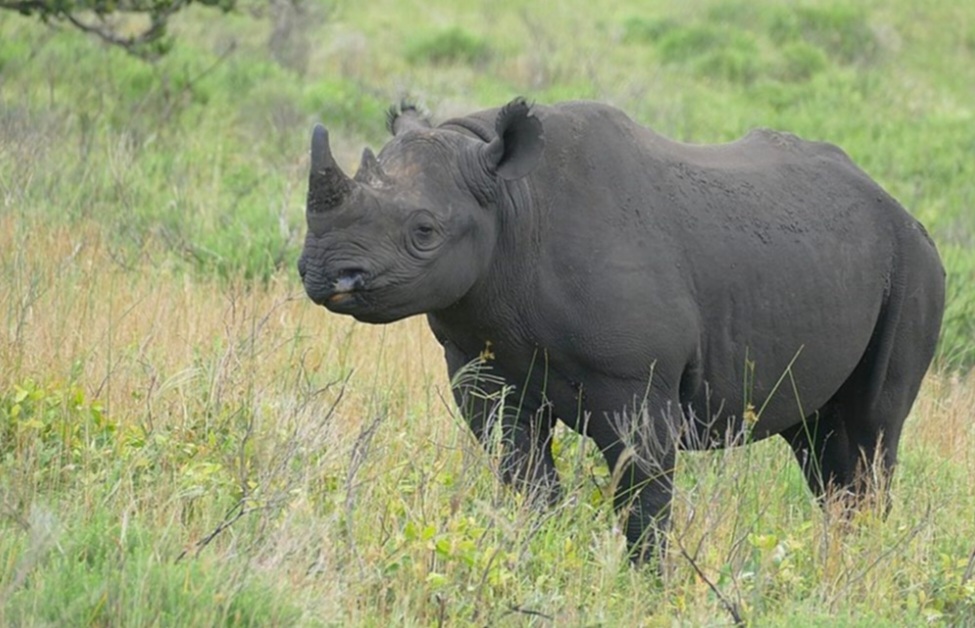 BY KEVIN RUSHBY
Near the Hwange national park, a reintroduction project protects animals, attracts tourists and ensures locals aren't neglected
Inside a stockade of tall wooden stakes, cattle are waiting to be let out for the day.
Golden sunlight stutters through the acacia trees and lights up the homestead beyond, a large, bare-earth courtyard containing five neatly thatched mud-walled buildings.
Hygiene Moyo (75) and her teenage granddaughter Lucricia live here, just outside one of Zimbabwe's largest and most important national parks, Hwange.
They take me to greet their favourite animal, Booster the bull, who comes trotting across the enclosure when called, pushing his nose forward to be scratched.
Ten new calves mill around in a separate inner stockade, eagerly waiting to be reunited with their mothers.
Not all of the herd, however, are present. Since the start of the year three cows have been killed by hyenas.
"They attack during the day," says Hygiene.
"The dogs sometimes drive them away, but there are so many of them now."
It isn't the only danger: lions and elephants stroll through the isolated village of Ziga at night, and the latter regularly raid Hygiene's maize crop, her main source of food.
These are the perils of living in an area called Tsholotsho, community land that is alongside the national park.
It is a vast region of open woodland, about 70 miles north-west of the city of Bulawayo, and which is home to lots of hyenas, as well as about 45,000 elephants.
Surprisingly, however, the community land on which Hygiene lives is now the setting for an ambitious rhino reintroduction project and – even rarer than the rhino itself – the programme has been instigated and welcomed by local people.
The day before I visited Hygiene's homestead, I accompanied Kusasa and Thuza, two male rhinos, on an epic journey across Africa to be released into a fenced reserve.
With this duo, Tsholotsho and Hwange become home to all of the continent's "big five" animals (lion, leopard, buffalo and elephant are the others).
In terms of preserving African wildlife, Hwange is vital.
This is not only because the elephant population is one of the largest in Africa but because the 14,600 km2 park is critical in what is known as Kaza, the Kavango Zambezi Conservation Area.
It is an area twice the size of the UK, connecting the lush low veld on the Mozambique-Zimbabwe border across the continent to the deserts of Namibia.
Without it, the long-term future of large mammals like elephants and lions would be bleak: restricted to increasingly isolated pockets of land, unable to migrate during droughts or access the genetic diversity of other areas.
But without community cooperation none of this is going to be possible, and Tsholotsho holds a vital geographic position.
In Ziga tourists are rarely seen, though the advantages of their presence are easy to find.
I walk with the cows to the solar pump that provides water – a pump installed and maintained by tourist money.
All around, cattle are streaming in, running in some cases, eager to get a drink.
The water pump is only one benefit tourism has brought: the school has books, dinners and accommodation, all provided through cooperation with a local safari company.
"If the rhino brings benefits," village headman Andrew Ncube says, "they can stay.
" That kind of attitude represents a major shift in local opinion, a shift that has not happened by accident.
This change is a story that begins in 1996 when game ranger Mark "Butch" Butcher and social worker Njabulo Zondo decided to combine their efforts.
Butch had a successful safari business, but could see that community cooperation was essential to preserving wildlife; Zondo had spent years in rural development and wanted to use tourism to boost local services in an area with overwhelming unemployment and social problems.
Since then, their achievements are staggering: dozens of school classrooms and teachers' houses built, clean water brought to more than 100,000 people and their animals, 28,000 books shipped in, as well as life-changing dental and eye treatment through mobile clinics.
They built Camelthorn Lodge, a safari lodge on community land, run by locals, and have trained dozens of guides, hotel staff, logistical support crew – even sending several to university (the first from the area).
All this work has also enriched the tourist experience and led to school visits, cookery and weaving classes, and plans for a homestay programme.
The rhino reintroduction, however, is a huge leap in the dark. Until about two decades ago, tourists were seen by most villagers in a similar light to colonial hunters: an unfortunate blight that visited the region, demanding that wild animals were solely theirs while giving back almost nothing.
Subsistence farmers saw elephants merely as a pest that trampled crops, a plague that could kick you to the brink of starvation.
Poachers, on the other hand, were Robin Hood heroes.
Butch and Zondo's scheme, though, has eroded those deeply held beliefs.
There was also a new generation coming up, less obsessed with cattle herd size as the sole measure of success in life, and able to see a bigger picture.
Then, in 2016, an elderly village headman, Baba Mvelo, dropped a bombshell.
He wanted rhinos to return before he died. White rhinos had been wiped out by hunters before the first world war, then again by poachers in 2004.
But Baba Mvelo was adamant: he wanted them back.
With his support, the idea gained momentum. – The Guardian