Fear grips undocumented Zimbabwean workers in South Africa
JOHANNESBURG -Zimbabwean domestic migrant worker Precious clocked in late for work, launched into her duties for a white South African family as if nothing happened, yet hours earlier she had been arrested for being in the country without papers.
South Africa — the continent's most industrialised country — is buckling under a wave of illegal migration triggered by economic woes in its neighbours.
Many come from Malawi, Lesotho, but the majority are from Zimbabwe.
Lately police have scaled up crime-busting stop-and-search operations, including weeding out undocumented migrants.
One such early morning blitz was launched this week in Springs, a district at the eastern end of the largest city of Johannesburg.
Several dozen police officers mounted a check point on a narrow road, stopped cars and buses, meticulously searching boots and ordering occupants out, demanding identification documents.
Grabbed by the waist or arm, one-by-one they were led to the side of the road to a queue stretching out in front of immigration officers.
"These are weekly operations," provincial police chief Elias Mawela, told AFP.
"When it's confirmed they are illegal in the country they'll be taken in and later on they'll be taken to court… and back to their countries of origin".
But in some raids, police officers solicit bribes to release the migrants.
The day Precious was arrested at a minibus taxi rank in downtown Johannesburg, she was one of 30 people bundled into a police van.
She was asked to pay 1,000 rands on the spot — equivalent to her weekly wages — or risk being taken to the police station for eventual deportation.
Precious immediately texted her employer warning she would be late and frantically called friends and associates to raise the bribe money.
'Scared'
"I was scared," said the single mother of two.
"It's not good being a foreigner these days," said Precious, 36, folding a pair a velvet pants she was ironing.
Official data lists an estimated 3.8 million migrants in South Africa, a figure considered a gross understatement.#photo2
Foreigners, especially those from the rest of Africa, are targets of xenophobic resentment and accused of taking jobs in a country where at least one in every three people is unemployed.
Zimbabwe has a long history of immigration into South Africa, dating back to the 19th century when the gold rush saw mining companies hiring labour across the borders.
In 2009 Pretoria granted four-year work visas to around 250,000 Zimbabweans fleeing economic and political turmoil at home. The permits have since then been repeatedly renewed, but authorities have vowed they will not be extended beyond June 2023.
But many more Zimbabweans have continued to pour into South Africa illegally through porous borders in search of greener pastures.
The huge influx of foreigners has irked many South Africans who accuse them of taking their jobs and placing undue pressure on public facilities.
Recently an anti-immigration group of activists picketed outside a public hospital west of Pretoria — blocking patients they suspected were foreigners, accusing them of putting the public health sector under strain.
Their action followed a viral video of provincial health minister berating a Zimbabwean patient, accusing her of seeking free treatment at a government hospital at the expense of South Africans.
Domestic worker Precious recalls giving birth to her now 11-year-old son at a public hospital in Zimbabwe.
"There is nothing there, not even water to wash the baby when he's born. No painkillers," she said.
Asked about some of his bribe-taking officers in a country dogged with high crime levels and endemic corruption, police commissioner Mawela urged anyone who is asked for a bribe "to bring it to our attention so we can investigate it".
"We can't just take it lightly these accusations".   – AFP
Schools improvement grant improving the quality of learning in Hwange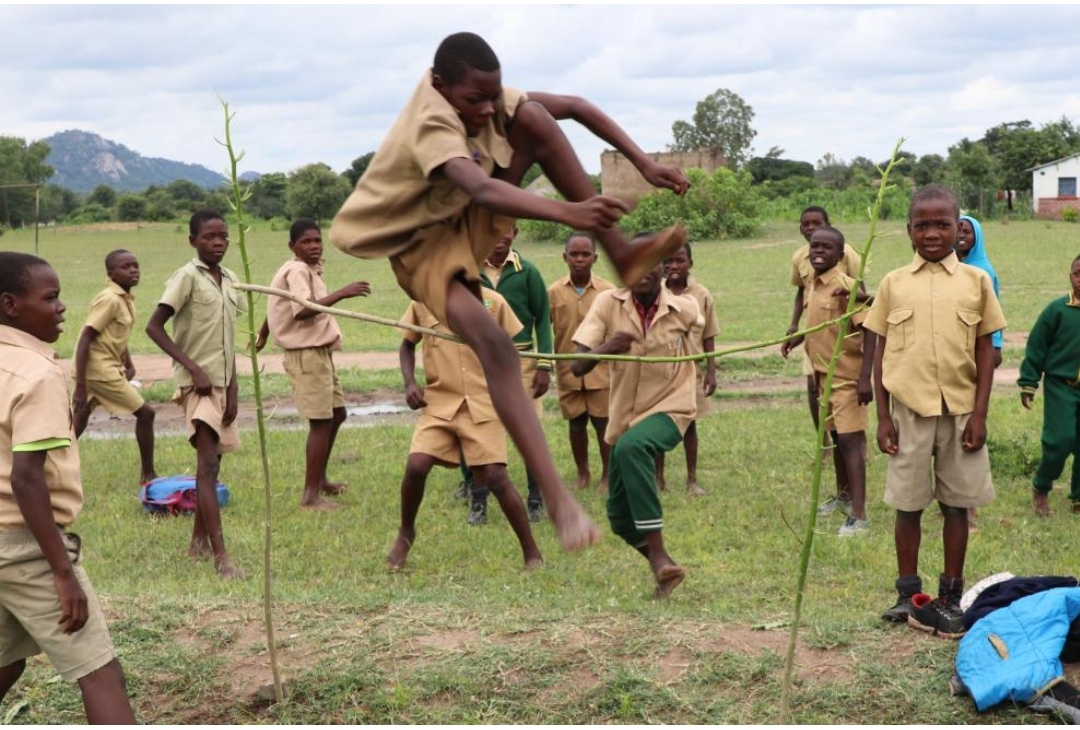 By Wilson Mareya & John Mokwetsi
Without the School Improvement Grant (SIG), learners at Nyongolo Primary School in Hwange District would not be celebrating the provision of textbooks, teaching material, classroom furniture, and a good learning environment.
Nyongolo Primary School is a registered rural school located about 340 km from Zimbabwe's second-biggest city, Bulawayo. The school is a few metres from the Hwange-Victoria Falls highway and has 5 classrooms and 272 learners (147 females and 125 males). Hwange District is primarily a mining district. Large coal deposits are found in the district, and several large coal mines are located there. Despite being mineral-rich, the locals survive on menial jobs, with most not affording to buy their children basic education needs. Most learners live within a radius of 10km from the school.
Nyongolo is one of the beneficiaries of the School Improvement Grant (SIG) Regular programme made possible thanks to funding from the Foreign Commonwealth and Development Office (FCDO). The grant aims to support financially constrained schools with resources to meet their minimum functionality standards. FCDO supports the Ministry of Primary and Secondary Education initiatives towards improving the quality of education for all children, especially the vulnerable and disadvantaged, with UNICEF managing the funds and providing technical support.The school head, Nokuthula Ndebele, is ecstatic when she speaks of the benefits of SIG: "Textbooks have come as a game changer for our pupils. We used to have acute shortages of textbooks, where the school could only afford one textbook for the whole class. For the Ndebele language, the school did not have any textbooks for grades 6 and 7. With the funds available to purchase more textbooks and teaching materials, the learners gain motivation and interest in learning as each learner has their textbook for most of the subjects."
She added that for the Ndebele language in 2022, the school posted impressive Grade 7 results, with 24 out of 34 learners having passed.
"We expect this success to be replicated in all other subjects in 2023. The quality of learning is surely improving. Our school had many non-readers when I took over as head in 2021. Now there is a significant improvement. With access to textbooks, the reading culture is improving," Ndebele revealed the positive impact.
For schools like Nyongolo, where several learners were non-readers, SIG has been a critical pillar in supporting foundational literacy.
Ndebele added: "SIG is the most contributor towards the school's existence; I don't know what we would have done without SIG. The school would probably not exist anymore. The levies and fees are too low to support the school. With the last grant, we purchased 16 single desks, 18 chairs and 24 textbooks, and our classrooms are now looking the way a classroom should look."
Most desks and chairs are stacked at the back of the classroom as schools have closed for the third term holiday.
The school's School Development Association (SDA) chairperson, Joseph Ndlovu, said of the support: "Before the intervention of UNICEF, our school did not have enough textbooks. Children sat on combined desks and chairs, which made social distancing impossible during Covid. Now a larger proportion of the learners have single desks and chairs. The community is quite happy with the improvements at the school."
He added that the school and the parents could not afford textbooks and suitable furniture for every learner.
"The school could only afford to buy a single textbook per class for the teacher. We are glad for the support we receive from UNICEF and the Ministry (of Primary and Secondary Education). Now for most subjects, each learner has their own textbook, and the children are happy", said Joseph.
The support given to schools has positively impacted schooling in many financially constrained schools in Zimbabwe. Dreams of a brighter future are being kept alive in these poor communities.
Ndebele spoke of the challenges.
"The challenge is still on subjects like PE and ICT where we have one textbook for the whole class in some classes. We also do not have enough classrooms for our learners. If the district approves our application for Complementary Funding, we plan to renovate and complete a classroom unit for ECD."
In early December, the school applied to the District Education for UNICEF-supported complementary funding to support the school's infrastructure development. The school aims to renovate and complete a big classroom unit for ECD and provide an appropriate and enabling learning environment for the infants.
The school head hopes to get support from the School Improvement Grant component of Complementary Funding from the Global Partnership for Education (GPE) – where schools get funding to renovate, rehabilitate or complete existing school structures such as science laboratories, classrooms or hygiene-friendly toilets for the learners. She is also hoping for continued support so the school can purchase suitable furniture for infants and purchase more textbooks for subjects like (Information and Communication Technology (ICT) and Physical Education (PE).SOURCE:UNICEF
Zimbabwean women are reduced to cheerleaders in the upcoming election, activists say
BY FARAI MATSAKA
In a large hall at the headquarters of Zimbabwe's ruling ZANU-PF party, women responded with roaring cheers when President Emmerson Mnangagwa described them as the party's "backbone" whose votes are vital to victory in elections scheduled for August.
At a recent opposition rally, women with the face of their male party leader emblazoned on dresses and skirts sang, danced and promised to vote for change — never mind that the election again represents a status quo where women are largely limited to cheerleading.
It appears worse this year because the number of women candidates has plummeted, despite women constituting the majority of the population and, traditionally, the biggest number of voters.
"We have some of the best laws and policies on gender equality and women representation, but that's just on paper. The reality on the ground is that the role of women in politics is restricted to being fervent supporters and dependable voters," said Marufu Mandevere, a human rights lawyer in the capital, Harare.
The shortage of women candidates puts Zimbabwe at odds with trends on the continent. According to a report released in March by the Inter-Parliamentary Union, the number of women in national parliaments in sub-Saharan Africa increased from 10% in 1995 to about 27% in 2022. The IPU describes itself as a global organization of national parliaments established in 1889.
In Zimbabwe, a patriarchal southern African nation of 15 million people, gender-based biases are still rampant. Men have historically dominated the political, economic, religious and social spheres. The Aug. 23 election suggests that change could be beyond the horizon, despite vigorous local campaigns and global pressure for increased female participation in decision-making.
Zimbabwe's controversial new Patriotic Bill just about 'loving your country", says minister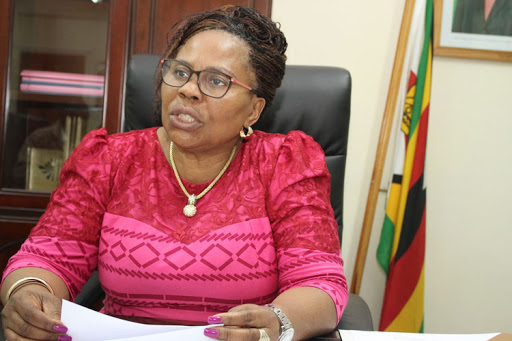 BY CITY PRESS
The heavily criticised Patriotic Bill, which was passed by Zimbabwe's Parliament recently to clamp down on "subverting government", is not meant to suppress freedom of expression.
This is according to Monica Mutsvangwa, the country's minister of information, publicity and broadcasting services, who spoke to City Press in Randburg on Friday.Mutsvangwa said the passing into law of the controversial legislation, legally known as the Criminal Law Codification and Reform Amendment Bill, was meant to deal with citizens conspiring with outsiders to overthrow the government and campaigning for sanctions. The bill, which was passed on June 7, has been heavily criticised by civil society organisations, including Amnesty International.
Flavia Mwangovya, Amnesty's deputy regional director for East and Southern Africa, said earlier this month that the bill's passing by the Senate was deeply concerning and signalled a disturbing crackdown on Zimbabweans' rights to freedom of expression, peaceful assembly and association.Mwangovya said the weaponisation of the law was a desperate and patent move to curtail the rights of freedom of expression and to public participation in elections next month.
But Mutsvangwa was adamant this was not the case, insisting that the intention of the new law was to "promote patriotism".
'NOT CONTROVERSIAL'
"I don't accept that it is controversial. It's okay for people to talk [about it]. That's freedom of expression," Mutsvangwa said.
She said Zimbabwe could not promote the subversion of a constitutional government.
Some of the amendments in the bill include:
Criminalising any citizen caught "wilfully injuring Zimbabwe's sovereignty, dignity and independence as a nation. "
Criminalising those who participate in meetings with the intention to promote, advance, encourage, instigate or advocate sanctions or trade boycotts against the country.
The death penalty for those perceived to have colluded to unseat government, including individuals acting as agents or proxies to such entities.
Under the new law, those found guilty of being unpatriotic will face up to 10 years in prison or a fine. They also risk having their citizenship revoked or their permanent resident status, cancelled. They will be banned from voting and occupying public office.
However, Mutsvangwa said the aspects dealing with jail sentences would be left to the judiciary.
"People who talk about it [the bill] as being controversial; I'd like to understand what it is they are saying. Is it good to cooperate with people planning subversion of the constitutionally elected government? Is it good to cooperate with people who are planning a coup? Is that correct? No," Mutsvangwa said.
She said the citizens were allowed to criticise President Emmerson Mnangagwa.he president. That is why we have 11 candidates who filed papers to be presidential candidates. How would they run if they were not allowed?"
But she said as long they were not promoting armed intervention and subversion of government; they would be allowed to contest the elections.
BROWN ENVELOPES
The citizens, Mutsvangwa said, must be factual in their utterances and not plant misinformation and disinformation because they wanted to get money.
"That won't help the country," she said.
She claimed that there had been cases in which citizens would bad-mouth government because they wanted to get "brown envelopes", implying that people were being paid to criticise the regime.
"That has happened, which is a pity. We should not be thinking like that as Africans. We need to love our countries. There are people who think there's something wrong with being patriotic."
Being unpatriotic included negative remarks about the scarf that Mnangagwa always wears, which is branded with Zimbabwe's flag.
"But I say, this is our flag. Why are we not proud of our own flag? I was a diplomat in the US. I lived in an exclusive area. Every house in the US had a flag flying. There's nothing wrong with loving your country."
ELECTION PREPARATIONS
The Zimbabwe Electoral Commission, she said, was functioning well and the preparations for next month's polls were going smoothly.
Mutsvangwa added that this was evident following submissions made by the 11 presidential candidates during the nominations on Wednesday last week.
"That shows democracy on display. I don't know how many political parties participated [in that process]. I don't have the number. But the place was alive with all different kinds of people [making their submissions]."
The minister said opposition parties would be treated equally in these elections, adding that government had opened the airways by introducing other television channels.
"This means there is a wider choice for everyone who wants to go out and send their messages [to the voters]. We also feel it's important that the people of Zimbabwe choose who they want to lead them from the information [they get].
"So, this is in everybody's interest to say that whoever put their papers for nomination is that [the right] person so that the people vote from a position of knowledge," she said.
But Zimbabweans would only be allowed to vote in the areas where they had been registered.
"The Electoral Act talks about polling station-based voting. So, if there are Zimbabweans here [in South Africa] who are registered back in their communities, they are free to go [home] and vote."The minister said they were prepared to deal with those returning home and wanted to vote in their respective areas where they were registered.
NO MORE NO-GO AREAS
Mutsvangwa said government was implementing recommendations made by the Kgalema Motlanthe commission of inquiry, which investigated the circumstances that led to the 2018 post-election violence.
The recommendations included that political parties be registered to ensure accountability and a review of the laws relating to hate speech, abuse of cyberspace and inciting violence.
Since 2018, government had been working on those recommendations, Mutsvangwa said, adding that the upcoming elections would be open to foreign observers.
"They are free to come. We've got nothing to hide."
She said Zimbabwe had been using the national broadcaster, ZBC, for 42 years for its messaging. But Mnangagwa had said that there must be media reforms.
She said the president had told her that there was a need to diversify to allow Zimbabweans access to a variety of media content. As a result, licences had been granted to six commercial television stations in Zimbabwe.
"These were given through the proper processes. Some of the media houses that were considered opposition or anti-government have been given licences.
"They are operating now. We've done a lot of opening [of the airwaves] to show the world that we have nothing to hide," she said, adding that 14 community radio stations had been granted licences. It's a big game charger. We've managed to bring on board all Zimbabweans who were marginalised, who've never felt they were part of Zimbabwe."
Zimbabwe was removing the polarisation that had hampered their communities, she added.
'EXPATS COME HOME'
Mutsvangwa said they were rebuilding the country's economy amid crippling sanctions imposed on Robert Mugabe's government due in retaliation to the land reform policies.
She said the serious brain drain over the years and skills shortage were affecting the economy.
Mutsvangwa said lessons had been learnt and Mnangagwa was consulting on the interventions to end sanctions.
She said there had been several infrastructural developments and the discovery of oil in the northern part of the country would require engineers, who had left the country to seek employment elsewhere, to return.
Her government respected South Africa's decision to extend special Zimbabwe exemption permits for their nationals until the end of this year.