Chiredzi farmers resort to fortified kraals to keep lions, hyenas away
BY NOKUTHABA DLAMINI
Annai Makuyana used to endure sleepless nights trying to protect her livestock from wild animals such as lions and hyenas until she was introduced to the concept of fortified kraals.
Makuyana (62) from rural Chiredzi in south-eastern Zimbabwe said she lost 15 head of cattle and over 21 goats between 2017 and 2020 before she moved away from traditional kraals to predator-proof enclosures to protect her livestock at night.
"Since 2017, I lost 13 of my cows and 21 goats," she said.
"They used to attack even in the presence of the herders in the grazing areas and I am now left with only five cows and three goats because they were being attacked even inside their kraals.
"In 2020, two of my cows were killed on the same day when a pack of hyenas invaded my kraal and one of the cows was killed inside while the other got attacked just outside the kraal as it tried to escape from the wild animals.
"The sight and smell of the lions intimidates the livestock and causes a stampede that puts the entire herd at risk."
Makuyana is one of many villagers around the Gonarezhou National Park – one of Zimbabwe's largest game reserves – who are resorting to fortified kraals to save their livestock from worsening wildlife conflicts.
Conservationists are promoting the use of the fortified kraals to encourage the coexistence of livestock belonging to communal farmers in wildlife corridors and predator animals. 
Most rural households in Zimbabwe rely on traditional kraals that merely contain livestock, but fortification of kraals in wildlife corridors such as those around the Gonarezhou game reserve  has become necessary to ensure that livestock coexists with free-ranging carnivores.
Typical fortified kraals can be built from locally available materials such as thorn bush or stones.
The Gonarezhou Conservation Trust (GCT), an organisation running the state-owned Gonarezhou National Park, said in 2021 spotted hyenas were responsible for 41% of the livestock that was killed in areas bordering the game reserve as well as conservancy areas such as Malipati, Mapfuka and Jamanda.
It said lions and hyenas accounted for 12% and 14% of the livestock that was killed by predator animals while crocodiles, that often attack during the drinking period, killed 14% of the scale of 250 livestock per population.
GCT said given that wild animals such as lions and hyenas usually attack livestock at night while they were in makeshift traditional enclosures, they resolved to assist communal farmers in wildlife conflict hotspots to make their kraals predator proof.Elice Pheimani, the GCT human wildlife conflict coordinator, said the organisation in 2021 came up with a programme to identify the hotspots and they worked closely with the communities to plan where to put the fortified kraals and then monitor the results.
A number of kraals have since been upgraded to predator-proof status since the project began, resulting in cattle losses from kraals declining by 90% and incidences of livestock killings by lions being reduced for some villagers who have adopted the strategies.
Lexon Makondo, a headman in Mhlanguleni village, is one of the community leaders championing the GCT fortified kraals project and said it had produced significant results for his household.
"We were advised by the GCT to adopt and invest in predator-proof kraals made up of wooden poles," Makondo said.
"I managed to save money and bought the poles for 10 rand each and with their supervision I managed to set up a kraal that does not leave any spacing in between for these wild animals to encroach.
"Since the construction of the kraal none of my cattle has been killed while inside the kraal."He said the village has been recording an increase in cases of lions and hyenas that kill livestock, hence the need to invest in protective mechanisms such as fortified kraals.
"The problem of hyenas and lions has been escalating over the past years and these animals often target livestock in and outside the kraals at night or those that graze close to the national park boundary," Makondo added.
"With these kraals what is even more unique about them is that the poles are closely set and we even use some wire to tighten the poles because hyenas usually take advantage of those traditional kraals that are set without being tightened to attack the livestock."
The traditional leader said there was a huge uptake for the fortified kraals project as villagers accepted that it was the best way to survive the effects of wildlife conflicts.
"We now have a steady number of people who have taken up the idea and the reports of our livestock being eaten while inside the kraal have gone down by almost 90%, but there are some who still are reluctant to build the predator proof kraals," Makondo said.
"Protecting cattle at night is just one part of the solution that needs to be adopted by every farmer in this area so that we deal with this problem.
"If cattle are more difficult to prey on in one area that used to be a conflict hotspot, the lions may just move on to another area where the kraals have not been upgraded."
He called for more innovations to protect livestock during the day in order to eliminate human-wildlife conflicts.
 "Additionally, if cattle are only protected at night and allowed to roam unattended during the day, then the predators will target cattle during the day and because lions behaviour, for instance, changes with the seasons, as their natural prey gets easier (dry season) or harder (wet season) to find, thus making cattle more or less attractive for lions at different times of the year," he added.Pheimani said traditionally farmers allowed their livestock to graze within harvested fields during the mid-dry season to help them survive until the rainfall season and this provided a measure of protection from wild animals during the day.
He said there was still need for sustainable strategies to protect livestock throughout the year.
"We need to come with more strategies on how to counter this challenge and see how livestock can be protected even during these seasons," Pheimani said.
"Our records prove that most of these animals, including donkeys, are attacked during the grazing period, so investing in predator proof kraals is not yet enough."
Makondo said most crop farmers in his area were often busy during the cropping season, which meant that they left their livestock unattended and this made them even more vulnerable to attacks by wild animals.
 "Kraals that are filled with cattle dung become muddy havens for disease in the wet season, so farmers prefer to let the animals roam outside for their health," he said.
The government last year said it was introducing a human-wildlife conflict compensation fund, which among other things, will see communal farmers being paid for losses incurred through the killing of livestock by wild animals and destruction of crops.
Wildlife conflicts also claim the lives of people every year in Zimbabwe and the crisis continues to worsen as human settlements encroach into wildlife areas.
Zimbabwe court grants bail to 26 opposition party members
BY STAFF REPORTER
A Zimbabwean court granted bail on Friday to 26 opposition party members who were arrested for holding what authorities said was an unlawful gathering.
The arrest of Citizens Coalition for Change (CCC) members, including two Members of Parliament, stoked fears of a crackdown on opposition politicians ahead of a crucial election this year at a yet to be announced date.
"This confirms that the arrest was an abuse of process in the first place," CCC spokeswoman Fadzayi Mahere told journalists outside court. "All this shows that the regime's paranoia has reached fever pitch and they notice that they are staring defeat in the faceZimbabwean police on Jan. 14 fired teargas at the CCC party gathering in Harare and arrested its members. The defendants' lawyers argued that the arrests were unlawful as the gathering was at a private space.
Arguing against bail, prosecutors said the party had not sought clearance to hold the meeting. Zimbabwe laws require that political parties apply for approval from police two weeks in advance before holding a gatheringThe arrests came after a wave of politically motivated violence against opposition supporters in rural Zimbabwe, raising fears of repression ahead of this year's presidential election.
CCC, led by the youthful Nelson Chamisa, will battle President Emmerson Mnangagwa's ZANU-PF for the second time at the poll.
The opposition party, born out of the old Movement for Democratic Change (MDC), enjoys massive urban support and is seen as a threat to ZANU-PF's 43-year-old stranglehold on power-Reuters 
Air Zimbabwe to expand domestic routes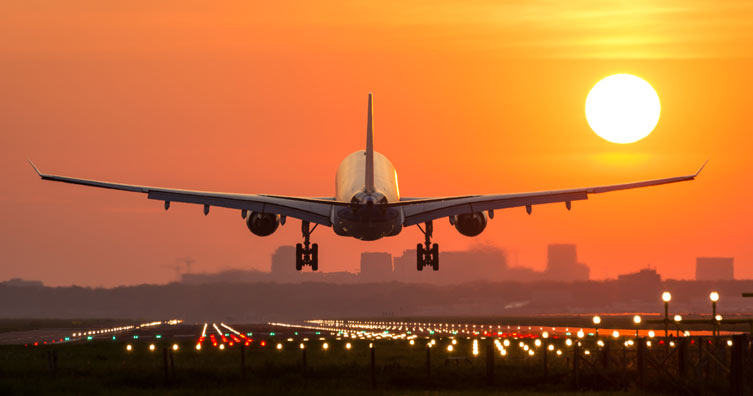 BY STAFF REPORTER
Air Zimbabwe is promoting more domestic routes, as the airline seeks to expand its operations.
This is according to the airline's spokesperson, Firstme Vitori.
The airline is expected to take delivery of a second Embraer (ERJ145) soon, in line with its six-year strategic turnaround plan (STP).
Votori noted that key to this strategy is the procurement and deployment of appropriate equipment for the current and planned route network, as well as a fleet commonality for the containment of maintenance and operational costs.
The airline currently uses a Boeing 737-200 and ERJ145 on its domestic and regional routes. Vitori said when travel restrictions eased last year, the Zimbabwe government – as a result of the Covid-19 vaccination rollout – saw a significant increase in load factors to an average of around 55%, combining the B737 with ERJ145 aircraft. 'The deluge of corporate, and social conferences and events in Bulawayo and Victoria Falls saw us operating a lot of commercial charter flights with both aircraft. During the peak season, we also added frequencies to our domestic routes up to two flights a day,' Vitori said.
Regionally, she said, the airline services Johannesburg, South Africa, with flights every Monday, Wednesday, Thursday, Friday and Sunday – and to Dar es Salaam in Tanzania, flights are available every Tuesday, Thursday and Saturday.
'Passengers in this sector are mostly business traders, and they enjoy a free baggage allowance of up to 60kg,' she said.
The airline is also working on route expansion in a two-pronged approach, which includes increasing frequencies on the current route network for both domestic and regional destinations, she added.-New Era Newspaper
Hwange villagers receive training on methods to mitigate HWC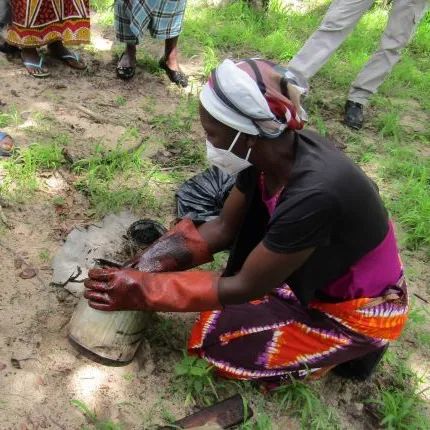 BY NOKUTHABA DLAMINI 
Victoria Falls Wildlife Trust (VFWT) in collaboration with Connected Conservation recently conducted a human- wildlife conflict  workshop in Hwange West rural communities on how to make chilli cakes and strings to chase away elephants. 
According to VFWT, the workshop targeted farmers, women included as the cases of human-wildlife conflicts keep escalating. 
"The Workshop was held with local communal farmers on passive methods that can be used to deter human-elephant conflict,"VFWT said in a statement. 
"Farmers were taught how to make a briquette mix of elephant dung and ground hot chilies to produce a chili brick which is then burnt in fires along the field boundaries to create a noxious smoke that deters elephants from raiding their crops."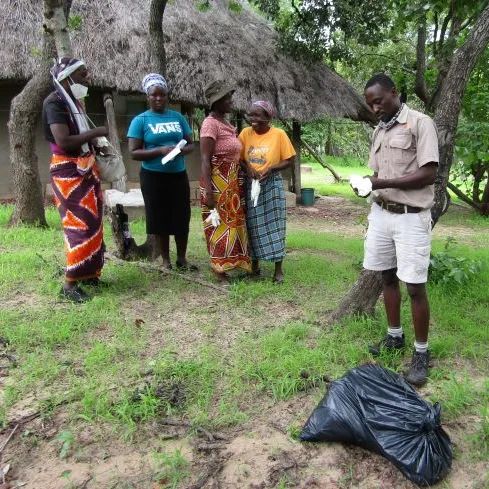 Among many other things, the organisation said" the communal farmers were also taught how to make chili string fences using chili grease to create buffer zones as well as how to erect effective watchtowers to increase alertness."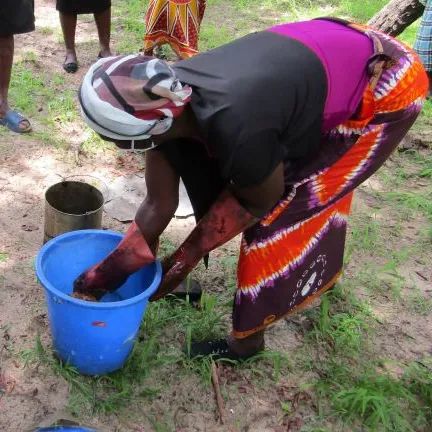 Problem animals such as the elephants have been a headache to communities under Chief Mvuthu's jurisdiction. 
Year on year, villagers lose crops, which has plunged many into starvation and having to rely on donor handouts. 
Zimbabwe Parks and Wildlife Management Authority says it does not have the resources to fence its parks so that they don't encroach into the communities. 
Hwange National Park in Zimbabwe is home to one of the largest elephant populations in Africa. 
There are an estimated 44 000 pachyderms inhabiting the 14,651 km² Park, which is almost half of Zimbabwe's whole elephant population