Can GPS tracking reduce cases of vulture poisoning in Zimbabwe?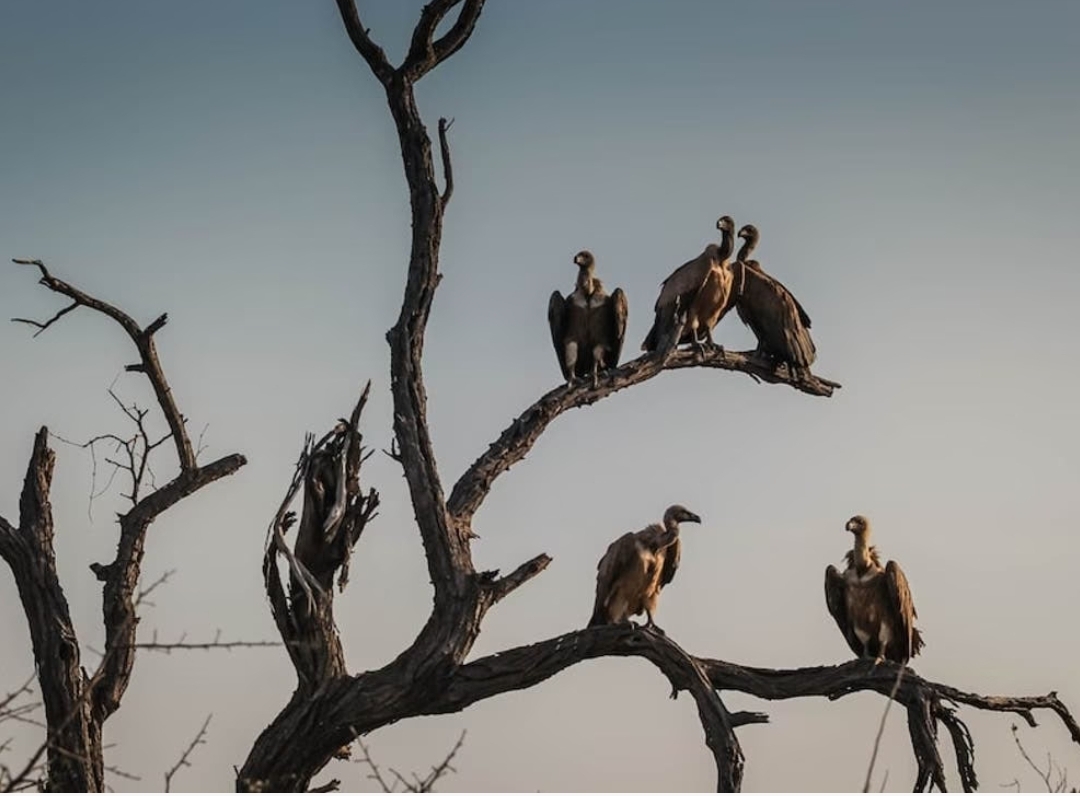 BY NOKUTHABA DLAMINI
A leading African conservation organisation is exploring ways to utilise technology to curb the poisoning of vultures in Zimbabwe's Gonarezhou National Park and Limpopo National Park in Mozambique.
The two game reserves are said to be the most affected by the poisoning of vultures.
The Endangered Wildlife Trust (EWT), which is dedicated to conserving threatened species and ecosystems in southern and east Africa, says it will use vultures as their "Eye In The Sky" to raise alerts about poisoning incidents.
Data would be transmitted from GPS-tracked vultures and sent to monitors, which will enable a more rapid response to potentially deadly incidents."The issue is exacerbated by the poisoning of vultures as sentinel species in association with the ivory trade, and other poaching practices, as well as targeting these birds for belief-use trade in their body parts," said Andre Botha, the Vultures for Africa programme manager at EWT.
"Vultures are targeted as their visible presence with large numbers descending from the skies and perching near to, or feeding on poached wildlife, alerts law enforcement staff to poaching or poisoning events.
"Their remarkable sentinel function has led to the extensive persecution of vultures across the continent."
Gareth Tate, Birds of Prey programme manager at the EWT, said the technology will result in quicker reaction to poisoning incidents.
"In essence, when a vulture is killed on a poisoning scene, the immobility triggers an alert within minutes of death, allowing us to pinpoint the sites where vultures have died and respond rapidly and decontaminate the scenes to prevent further loss of vultures and other animals that would otherwise go undetected, or be detected too late," Tate said.It is sad that vultures have to die to detect some of these events, but by sending an early alert signal to us they save the lives of countless other wildlife and allow us to rescue animals that have survived these poisoning events."Deborah Kahatano, chief of party for USAID's VukaNow Activity, which is supporting the EWT innovation, said one of their core objectives was to increase the application of effective tools, technologies, and approaches that mitigate wildlife crime, while also working closely with communities to address these issues.
"The vision for this work is to expand the network of GPS-tracked vultures throughout poisoning hotspots across Africa and incorporate multiple partners and landscapes to uptake the Eye in the Sky poisoning detection system, while continuing to focus on additional proactive conservation measures to address the major indiscriminate threat of poisoning," Kahatano said.
"This includes undertaking community work and targeted workshops with traditional medicine practitioners to raise awareness around the use of poisons to harvest vulture body parts and its risks to human health, and facilitating improved judiciary and law enforcement response, leading to more arrests being made."
The first Saturday in September marks International Vulture Awareness Day, which is intended to highlight the conservation of vultures that face a range of threats.
This article is reproduced here as part of the African Conservation Journalism Programme, funded in Angola, Botswana, Mozambique, and Zimbabwe by USAID's VukaNow: Activity. Implemented by the international conservation organization Space for Giants, it aims to expand the reach of conservation and environmental journalism in Africa, and bring more African voices into the international conservation debate. Written articles from the Mozambican and Angolan cohorts are translated from Portuguese. Broadcast stories remain in the original language.
Zimbabwe court grants bail to 26 opposition party members
BY STAFF REPORTER
A Zimbabwean court granted bail on Friday to 26 opposition party members who were arrested for holding what authorities said was an unlawful gathering.
The arrest of Citizens Coalition for Change (CCC) members, including two Members of Parliament, stoked fears of a crackdown on opposition politicians ahead of a crucial election this year at a yet to be announced date.
"This confirms that the arrest was an abuse of process in the first place," CCC spokeswoman Fadzayi Mahere told journalists outside court. "All this shows that the regime's paranoia has reached fever pitch and they notice that they are staring defeat in the faceZimbabwean police on Jan. 14 fired teargas at the CCC party gathering in Harare and arrested its members. The defendants' lawyers argued that the arrests were unlawful as the gathering was at a private space.
Arguing against bail, prosecutors said the party had not sought clearance to hold the meeting. Zimbabwe laws require that political parties apply for approval from police two weeks in advance before holding a gatheringThe arrests came after a wave of politically motivated violence against opposition supporters in rural Zimbabwe, raising fears of repression ahead of this year's presidential election.
CCC, led by the youthful Nelson Chamisa, will battle President Emmerson Mnangagwa's ZANU-PF for the second time at the poll.
The opposition party, born out of the old Movement for Democratic Change (MDC), enjoys massive urban support and is seen as a threat to ZANU-PF's 43-year-old stranglehold on power-Reuters 
Air Zimbabwe to expand domestic routes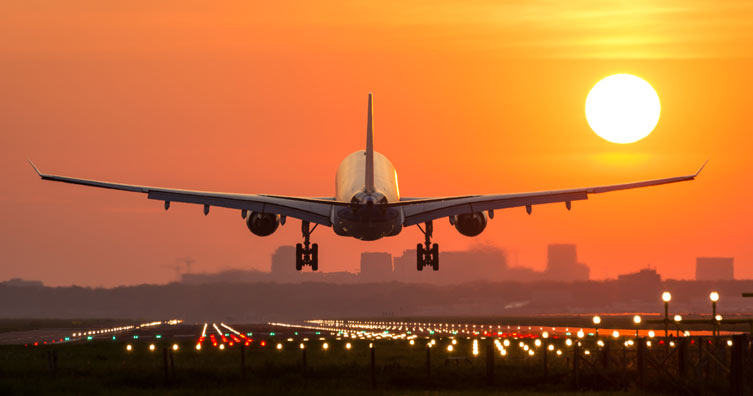 BY STAFF REPORTER
Air Zimbabwe is promoting more domestic routes, as the airline seeks to expand its operations.
This is according to the airline's spokesperson, Firstme Vitori.
The airline is expected to take delivery of a second Embraer (ERJ145) soon, in line with its six-year strategic turnaround plan (STP).
Votori noted that key to this strategy is the procurement and deployment of appropriate equipment for the current and planned route network, as well as a fleet commonality for the containment of maintenance and operational costs.
The airline currently uses a Boeing 737-200 and ERJ145 on its domestic and regional routes. Vitori said when travel restrictions eased last year, the Zimbabwe government – as a result of the Covid-19 vaccination rollout – saw a significant increase in load factors to an average of around 55%, combining the B737 with ERJ145 aircraft. 'The deluge of corporate, and social conferences and events in Bulawayo and Victoria Falls saw us operating a lot of commercial charter flights with both aircraft. During the peak season, we also added frequencies to our domestic routes up to two flights a day,' Vitori said.
Regionally, she said, the airline services Johannesburg, South Africa, with flights every Monday, Wednesday, Thursday, Friday and Sunday – and to Dar es Salaam in Tanzania, flights are available every Tuesday, Thursday and Saturday.
'Passengers in this sector are mostly business traders, and they enjoy a free baggage allowance of up to 60kg,' she said.
The airline is also working on route expansion in a two-pronged approach, which includes increasing frequencies on the current route network for both domestic and regional destinations, she added.-New Era Newspaper
Hwange villagers receive training on methods to mitigate HWC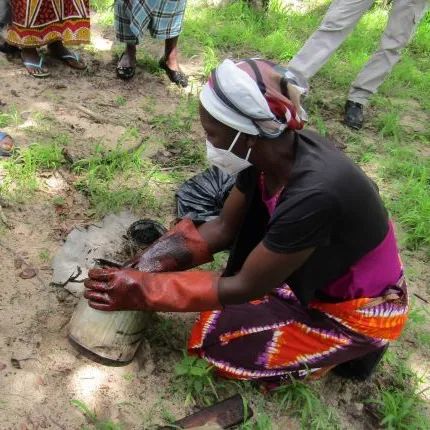 BY NOKUTHABA DLAMINI 
Victoria Falls Wildlife Trust (VFWT) in collaboration with Connected Conservation recently conducted a human- wildlife conflict  workshop in Hwange West rural communities on how to make chilli cakes and strings to chase away elephants. 
According to VFWT, the workshop targeted farmers, women included as the cases of human-wildlife conflicts keep escalating. 
"The Workshop was held with local communal farmers on passive methods that can be used to deter human-elephant conflict,"VFWT said in a statement. 
"Farmers were taught how to make a briquette mix of elephant dung and ground hot chilies to produce a chili brick which is then burnt in fires along the field boundaries to create a noxious smoke that deters elephants from raiding their crops."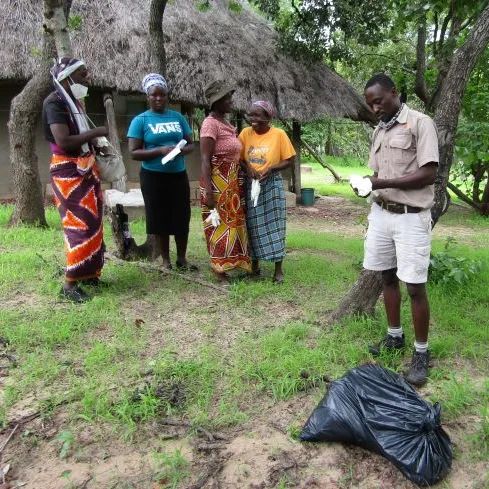 Among many other things, the organisation said" the communal farmers were also taught how to make chili string fences using chili grease to create buffer zones as well as how to erect effective watchtowers to increase alertness."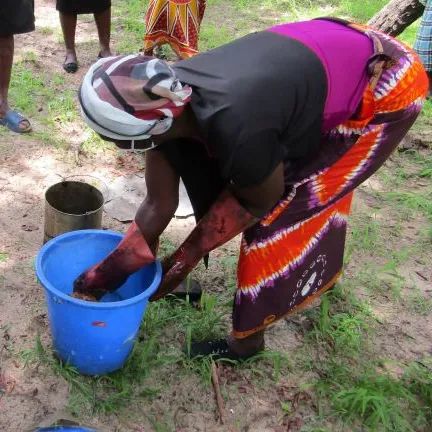 Problem animals such as the elephants have been a headache to communities under Chief Mvuthu's jurisdiction. 
Year on year, villagers lose crops, which has plunged many into starvation and having to rely on donor handouts. 
Zimbabwe Parks and Wildlife Management Authority says it does not have the resources to fence its parks so that they don't encroach into the communities. 
Hwange National Park in Zimbabwe is home to one of the largest elephant populations in Africa. 
There are an estimated 44 000 pachyderms inhabiting the 14,651 km² Park, which is almost half of Zimbabwe's whole elephant population