Bulawayo woman survives crocodile attack by punching its nose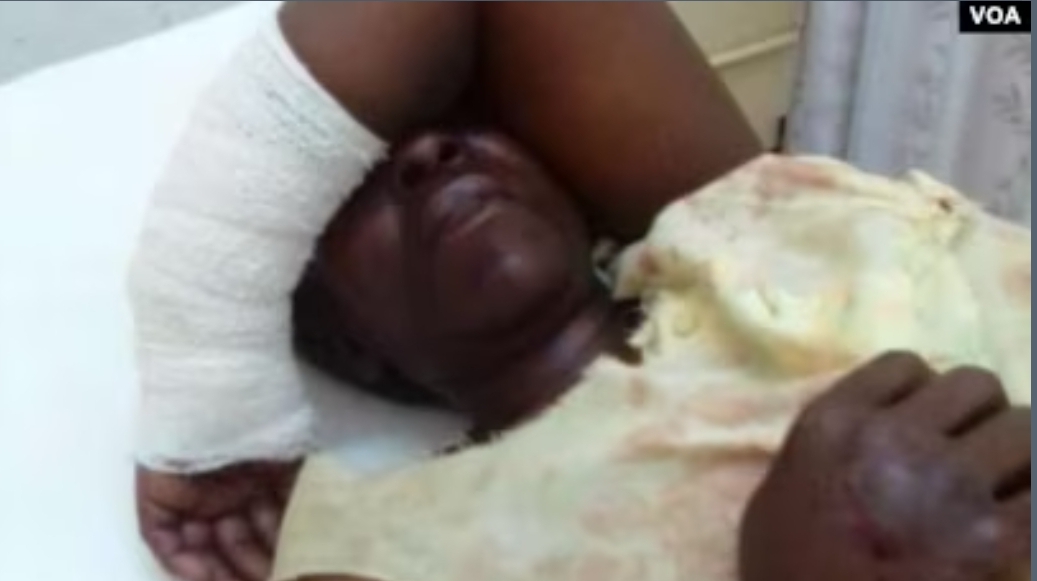 BY EZRA TSHISA SIBANDA
A 53-year-old Bulawayo woman says she escaped from the jaws of a crocodile in Kana River, Matabeleland North, by punching its nose while appealing for divine intervention.
Tholiwe Moyo, who was in company of her sister and two other villagers, were attempting to cross the flooded river recently when she was bitten by the crocodile, which tried to drown her.
The mother of five children fought the reptile off after recalling some childhood advice from village elders that one has to hit it on the nose to scare it. That saved her life.
Moyo, currently in a stable condition at Mpilo General Hospital in Bulawayo is nursing serious injuries on her hands, legs and other parts of the body.
"The crocodile attacked me when I was crossing the river with some villagers, who included my 72-year-old sister," she said.
At first we all thought that someone was throwing stones at us but realized within a minute or so that something had a tight grip on my body.
" I then realized that it was a crocodile trying to pull me to the deepest part of that section of the river. I screamed for divine intervention.
"While the crocodile was trying to drag me, I recalled what elders related to us when I was growing up.
"We were told that if you punch the crocodile on its nose, it will let you go. I did exactly that while it tried to drown me. I punched it several times on its nose."
She says the crocodile tried to kill her. "It broke my arm, bit my legs and buttocks and other parts of my body.
"I was also determined to live. So, I punched it hard while screaming for help. It finally let me off.
" I then crawled towards the banks of the river and my sister and others pulled me to safety.
"By that time, they were carrying sticks and other objects they could lay their hands on in order to push it off."
The crocodile was not done yet as it attacked, killed and ate the family's dog, which was trying to swim to safety too.
"It's sad that our dog is gone but I'm happy that I survived."
Moyo is in serious pain. "The crocodile wanted to bite my hand off. The left hand is not functioning well as of now.
"My left leg is also seriously injured and the right leg up to my buttocks it's in bad shape.
"I'm happy that my councillors, Member of Parliament, women's groups and others have visited me here to show their sympathy and support. I appreciate it a lot. They gave me a lot of fruits."
Zimbabwe is currently experiencing heavy rains and conservation groups are warning that the rains and flooded rivers have resulted in crocodiles turning up in places where they are least expected.
Late last year, Majaha Ndlovu of Silobela was attacked and eaten by a crocodile while he was fishing with his son, Siphatho Ndlovu.
Siphatho will never forget this day. "We were fishing along Gwelu River when my father dropped his hat and tried to retrieve it from the river.
"All of a sudden a crocodile attacked him and drowned him. The only thing I saw thereafter were pools of blood on the water surface,
"That was the last time I saw my father alive. He was attacked and eaten by that reptile.
"I tried to cry for help while it was attacking him but there was nobody in sight to assist him.
"That pains me a lot and it haunts me. I remember him screaming for help but I could not save him. He died a very painful death."
National Parks and Wildlife Management authorities say crocodiles are killing people more than any animal, including elephants. – VOA
Matabeleland North's rural craft traders receive training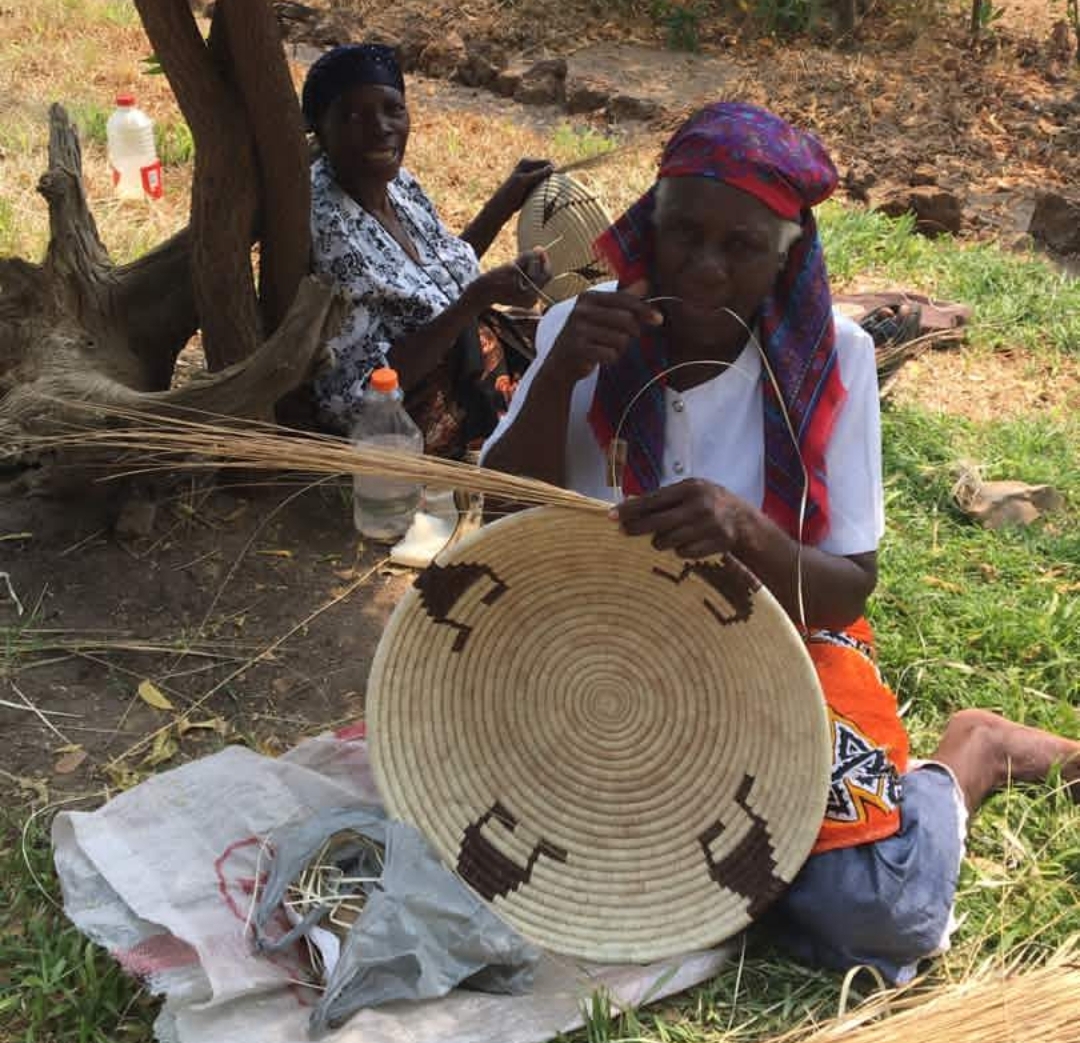 BY LWANDLE MTHUNZI
In an effort to capacitate art and craft traders, ZimTrade has engaged the services of a consultant from Netherlands to train Matabeleland North Province's rural communities with technical skills to sharpen their businesses.
Saskia Brigitte Patricia Smit, an expert in origination and design is in the country and visiting all districts in the province to meet small and medium sized businesses especially those onto basketry and weaving.
Smit is being accompanied by a team from ZimTrade, working with officials from the Ministry of Women's Affairs, Community, Small and Medium Entreprises Development.
ZimTrade established the Matabeleland North handicraft cluster in 2022 in line with provincial economic development plans.
The cluster brings together five groups involved in art and craft specifically basket weaving across the province to facilitate capacity building for export business development.
"As part of the capacity building programme, local and international experts have been engaged by ZimTrade working in partnership with Dial Honour Consultancy to capacitate the producers on different aspects on international markets including desired quality standards, demand cycles, product usage and market access strategies, " said ZimTrade in a letter to the Matabeleland North Provincial Affairs and Devolution Minister Richard Moyo office.
"Against this background, ZimTrade would like to notify your office that a representative from our partners organization PUM Netherlands will be in the country to meet with Handicraft members in Nkayi, Lupane, Hwange, Binga and Tsholotsho districts for technical and business capacity building."
The visits started on Monday at Lupane Women's Centre where the tour continues and the team arrived in Binga Art and Craft Centre today up to Thursday before going to Hwange on Friday.
They will then proceed to Nkayi next week on Monday before going to Ngamo Craft Centre on Tuesday and Wednesday, and will wind up with visits to Orphans Friend Craft Centre in Solusi area on Thursday and Friday next week.
Victoria Falls residents gather to tackle drugs and substance abuse among youths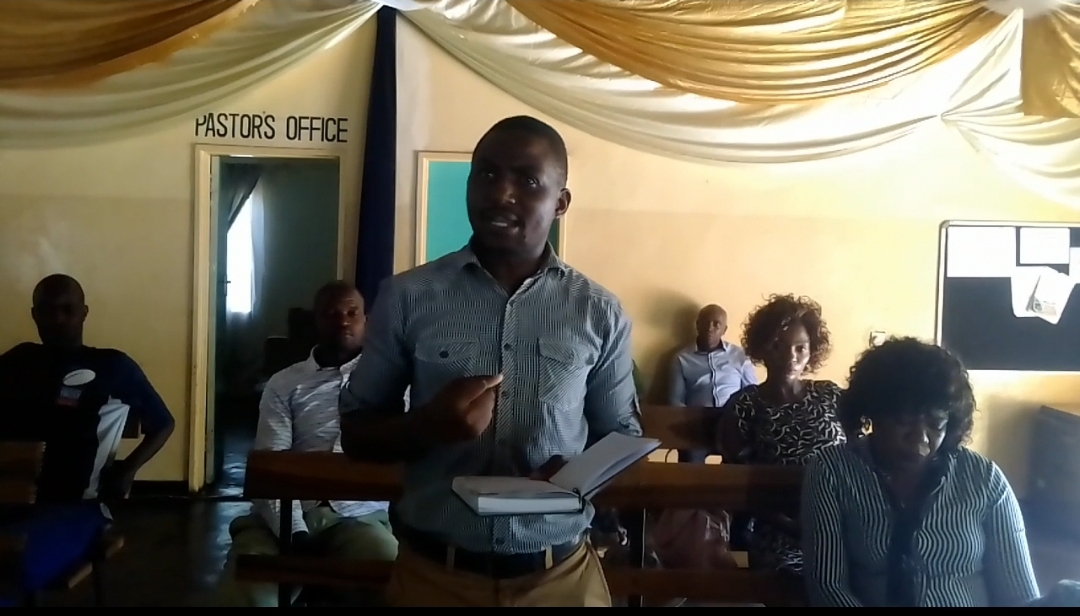 BY BRENDA NCUBE 
Victoria Falls residents and community leaders have bemoaned the rise in alcohol and drug substances abuse among the youth in the tourism resort, amid revelations that peer pressure, unemployment, lack of legislative frameworks and political interference was hampering efforts to arrest the scourge. 
Frustrated residents vented during a recent meeting called by the Hwange West Member of Parliament Godfrey Dube which sought to map some solutions to prevent, fight and combat alcohol and drug substances abuse in the community.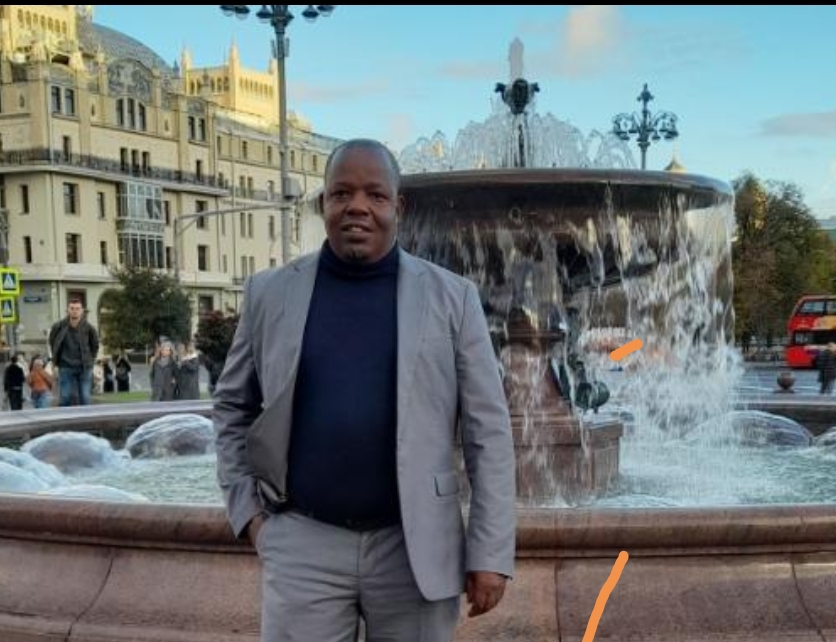 Zimbabwe Republic Police is currently on an operation that has been dubbed "No to dangerous drugs and illicit substances, and on Monday, they arrested 24 people across the country, bringing cumulative arrests to 2 152.
During the meeting, residents submitted that drug suppliers and dealers were well-known cartels that even police know of, but because of their links, nothing was being done to them. 
Former ward six councillor  Ephias Mambume said the issue of youths was being fueled by misplaced priorities especially towards power retention by the politicians at the expense of funding programs like drug abuse. 
"We cannot win this war on drugs if we fail to eliminate the supply and availability of illicit drugs in the market, " 
Mambume told the gathering at Brethren in Christ Church on Saturday. 
"The police know who and where these people are and it is their job to arrest them. 
"At central government we have a national drug master plan which covers 2022-25 but there misplaced priorities at the top there. 
"Money is spent on useless things especially towards retention at the expense of programs like these.
These are the same youths that we need to vote us back to power yet we are not funding projects that will make them disciplined individuals in society. " he said.
He, however, implored residents to alert police by giving them information or leads to drug dealers and further called churches, parents and schools among other stakeholders to join hands. 
His sentiments were also echoed by another resident who said: "Everyone here knows who the kingpin of drug dealerships and distribution in this town is but they are still walking scot-free under the protection of the police," he claimed.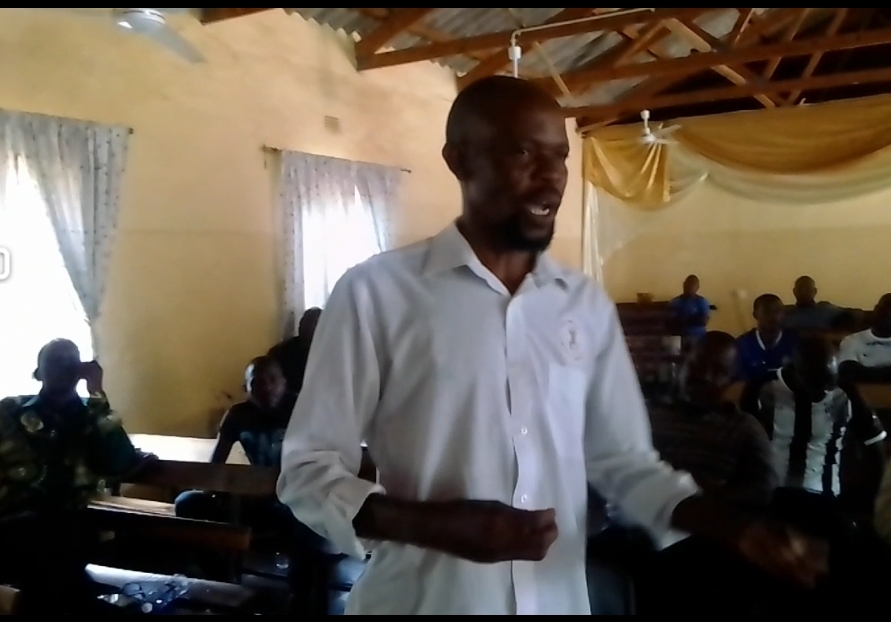 "Some kids once stole my drums and went on to exchange them with drugs. 
"When we involved the police the person said they are his friends and he will just give them money and go back to continue with his dealership."
According to councillor for ward 10 Nkanyiso Sibindi, youths are pushed into taking drugs and alcohol by the lack of employment and recreational facilities.
"The problems that the youths are facing in Victoria Falls are unemployment, peer pressure and lack of recreational facilities to keep them occupied. In this meeting we have proffered solutions to address these challenges," he told VicFallsLive on the sidelines. 
In a move to provide solutions to challenges faced by the youth in Victoria Falls' deputy Mayor Patricia Mwale said there was need for repossession properties such as Victoria Falls Club and the community swimming pool that we leased to certain individuals who are not living up to the council's agreement as they allow youths to use the spaces for free and commit illicit crimes. 
Speaking into unemployment one of the residents said that local companies must employ locally.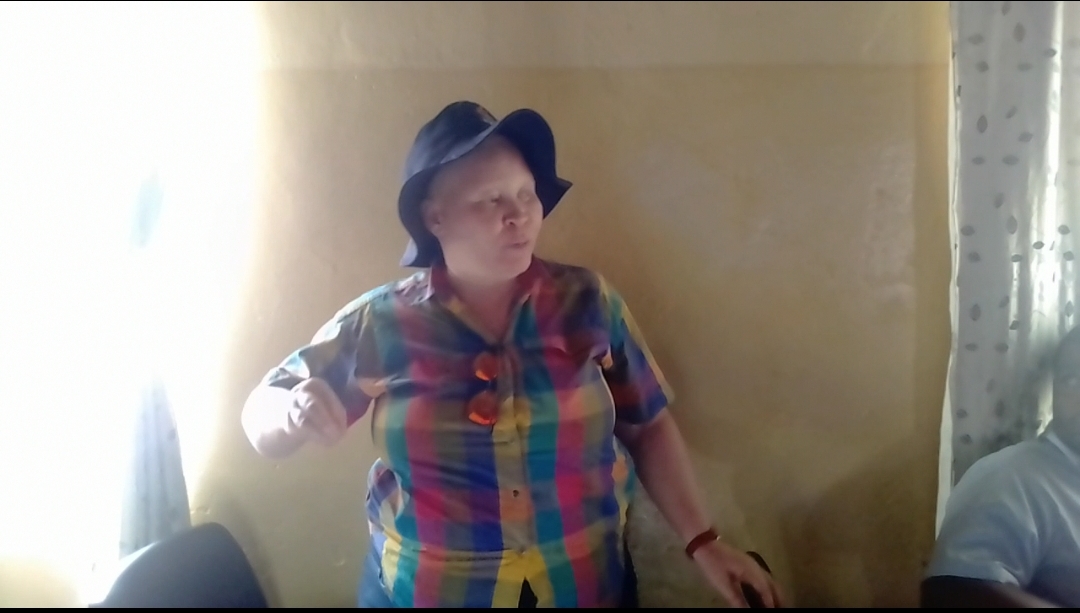 "The hotel industry must employ local graduates and stop bringing in people from outside," one concerned resident suggested.
 "We need our community leaders and civic society groups to approach these companies and make it a deliberate policy that they should employ local graduates and stop using our children as free labor in the name of training them. 
"This puts them through a lot of stress and in the end they turn into drugs as they say hope deferred makes the heart sick." 
In response to submissions by residents and stakeholders, Dube said he will take them up to government tiers that deal with such issues.
"To look at the issue of unemployment and sporting facilities that will keep our children occupied I will engage the ministry sports and the ministry of labor and social welfare with issues that have been brought up by the community and various stakeholders," he said.
"From here, we will produce a positional paper which will be copied to the City council, the police, the Minister, the President and everyone concerned to say this is where we stand as Victoria Falls on the issue of drugs and this is what we want."
Dube implored the community to be on the alert and work together with the police to report cases of drug abuse or dealership in a bid to reduce alcohol and drug substances abuse
He added that he will continue calling for such meetings in schools, churches and public spaces until the abuse of alcohol and drug substances is significantly eradicated.
Umhambi Children's Fountain of Hope donates sanitary equipments to Hwange schools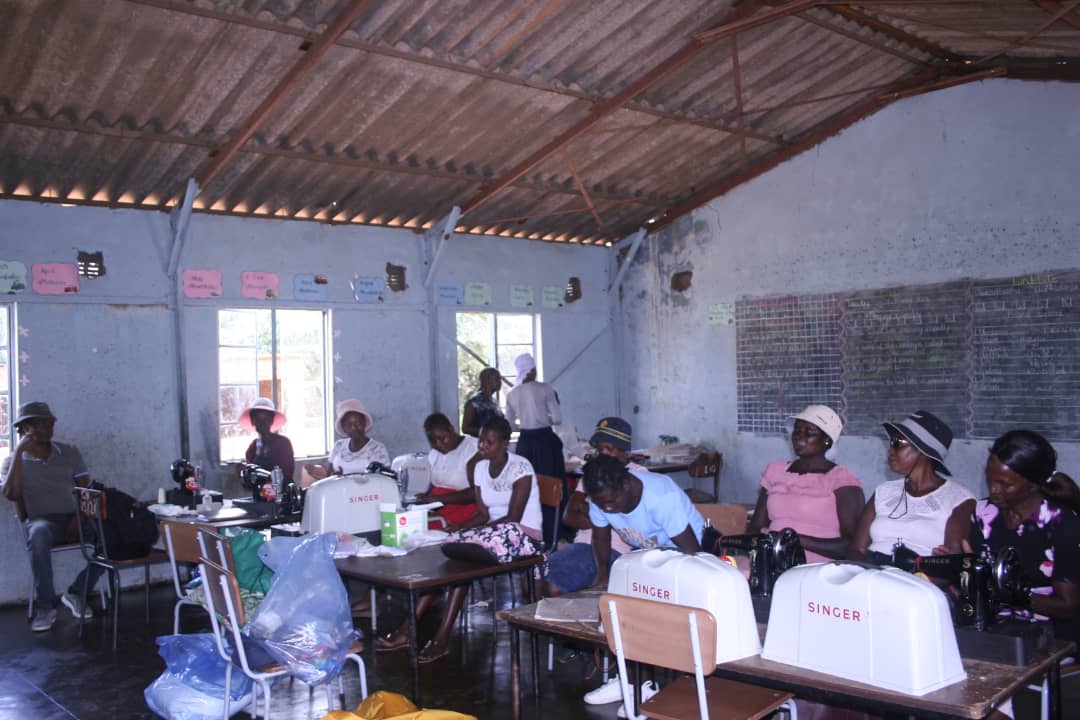 BY BRENDA NCUBE
Driven by the passion to see every girl child getting equal education, Umhambi Children's Fountain of Hope (UCFH) on Friday donated seven sewing machines and sanitary materials to Hwange communities, amid revelations that some desperate girls resort to using tree leaves and cow dung during their menstrual cycles.
The community funded charity organization,UCFH gathered 21 women from Chimbombo Village in the outskirts of Victoria Falls and took them through practical tutorials on operating a sewing machine and sewing of reusable sanitary pads.
This comes after a realization that most girls in rural communities miss out on school during their monthly periods due to lack of proper sanitary wear.
On the sidelines of the training UCFH director, Misheck Ngulube revealed that the project sought to bridge the gap and provide a fair chance of education to girls in rural communities.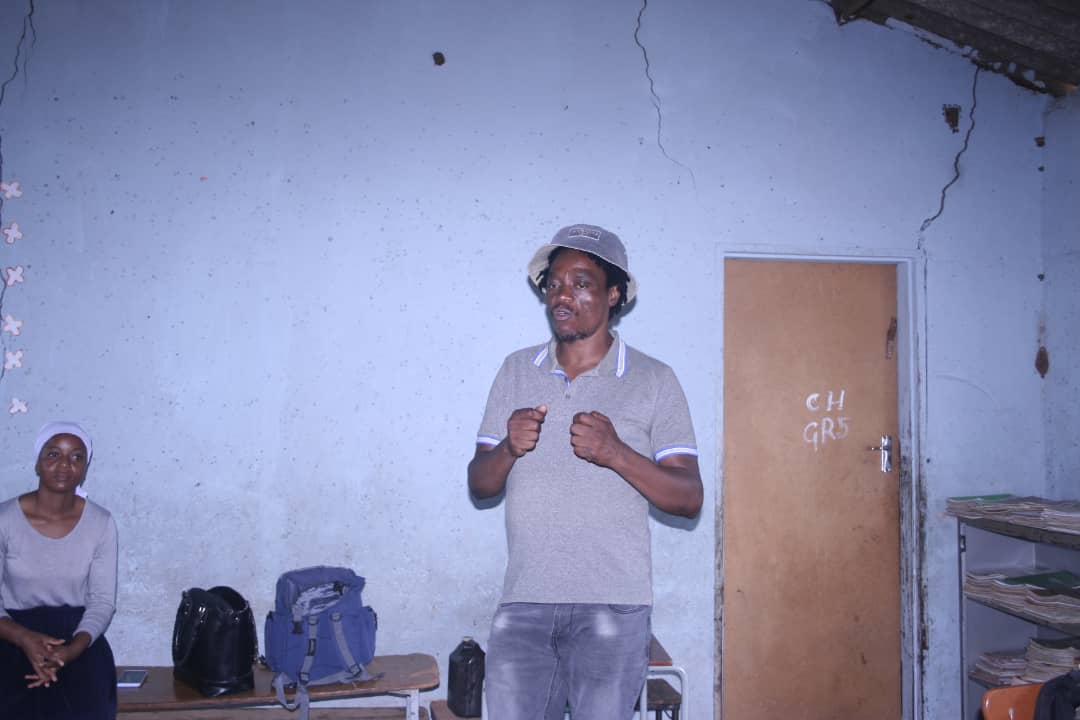 "Most of the women in rural areas cannot afford to buy sanitary pads which cost about US$3," he said.
"This becomes worse for girl children because they are quite shy to ask for money to buy pads.
"Some of the girls are being taken care of by grandparents who also can't afford to buy pads for them,so we believe this project will change their lives."
Ngulube added that the opportunity meant that they will also be able to attend all school days every month.
"Most of these girls avoid going to school during their periods because they fear messing themselves up and the embarrassment that it comes with."
Such trends of children failing to go to school due to lack of sanitary pads like those at Chimbombo, are playing out in most communities in Matebeleland North Province, which is largely rural, contributing to a low pass rate obtained every year in the region.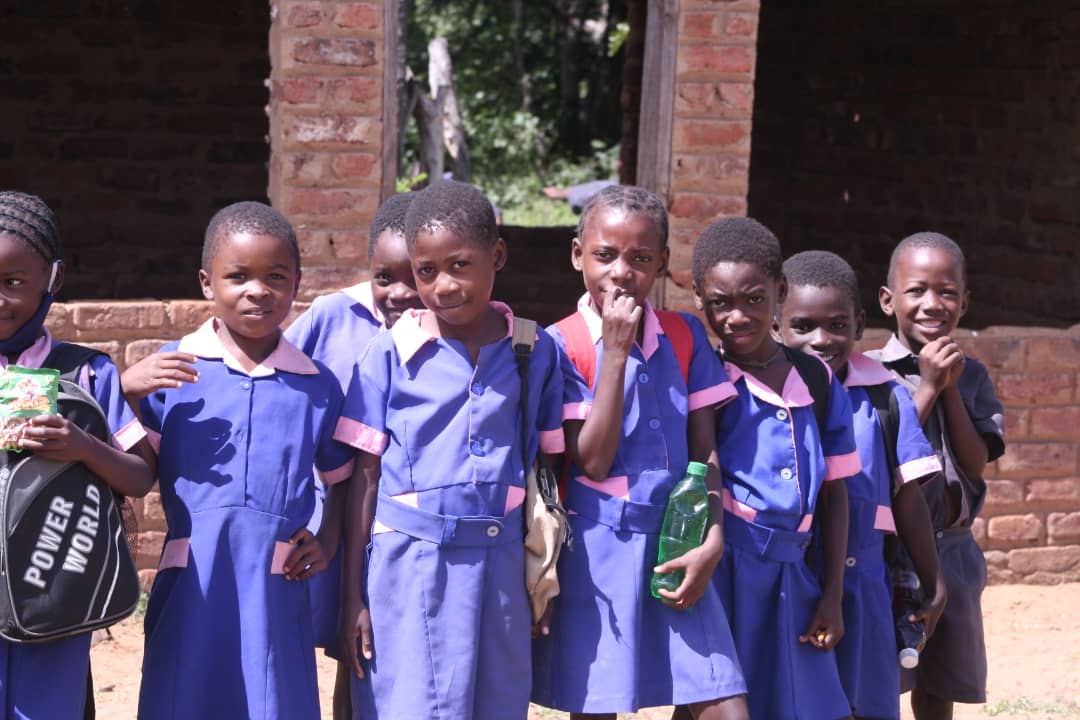 According to the Zimbabwe Vulnerability Assessment Committee report for 2022, it says that the province has at least 1.4 percent of household heads who have attained tertiary education and 0.3 percent who attained A'level.
From a population of 827 626, according to the latest census, only 53.3 percent of the population had attained primary education whilst 13% did not attain any form of education.
One of the participants in the training, Nozithelo Ncube, echoed similar sentiments with Ngulube that most girls in rural communities cannot afford sanitary pads and has resulted in them missing out on education.
"Most girls end up using old clothes, cow dung and leaves in extreme cases during their periods," Ngulube revealed.
"With this project they will be able to attend school all day because they can't go to school without pads."
Another participant in the training, Sihleziphi Phiri, said that they are looking to expand their sewing project to making uniforms after realizing that some parents go as far as Bulawayo to buy uniforms for their children.
"We are looking at this as the genesis of women emancipation in Chimbombo village. From here, we will start sewing uniforms. No child should go to school without a uniform.
"Some parents would go as far as Victoria Falls and Bulawayo to buy uniforms, which is expensive. Now we will be able to supply schools around the Chimbombo community with school uniforms.
Our catchment area is Chimbombo Primary, Mizper Primary, Ndlovu Secondary School , Simakade Primary and Bethesda Primary"
She added that such projects will emancipate women in the community in the sense that they will not solely depend on men for their upkeep.
"This is an income generating project for us women. We won't need to look up to our husbands to buy uniforms or to look for donations."
"We were taught to catch a fish and we will pass this to our children. We will also teach our grade six  and sevens as young as they are so that they grow up with skills that can be their back up in case they don't find employment."
The women welcomed the project saying that they will no longer have to move to urban areas to become domestic workers, instead they will continue sewing even clothes for resale from their communities.