Botswana, Zimbabwe to Discuss Eliminating Use of Passports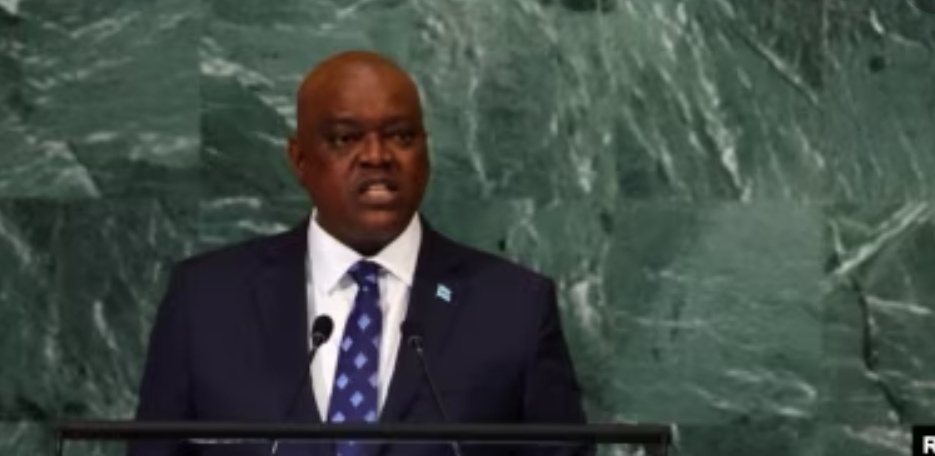 BY MQONDISI DUBE
GABORONE, BOTSWANA — The presidents of Botswana and Zimbabwe are to discuss scrapping passport requirements between their countries to allow for the easier flow of people and goods.
Addressing ruling party supporters over the weekend, Botswana's president, Mokgweetsi Masisi, said he will soon meet his Zimbabwean counterpart, Emmerson Mnangagwa, to discuss the issue.
Botswana reached a similar deal last month with Namibia, and Masisi said he also plans to discuss the issue with the Zambian president.
Some analysts are wary of Botswana's aim to extend the open border to Zimbabwe, which has a struggling economy and is a major source of illegal migration. But Masisi said there is no reason for security concerns, as smart technology will be used at entry points.
"Don't think by opening borders, we will open for criminal elements," he said. "Criminals will be caught as we will be using advanced technology."
National security expert Pius Mokgware said while the move will benefit Botswana's economy, it could allow criminals to cross the 840-kilometer border undetected.
"We have to think twice on matters of security. The identity cards should be machine readable. Security features will ensure that identity cards of either country are not forged and used for other things," Mokgware said.
Mokgware added that the proposed border arrangement could keep law enforcement agents vigilant.
"Right now, what we are using to pick illegal immigrants is the passport, because we ask for the passport. The passport will definitely indicate when you came into Botswana and when you are expected to leave the country," Mokgware said. "That element was not done for fun; it was done as a measure of security, because you have to control the people who are coming into the country."
The number of Zimbabweans living illegally in Botswana is not known, but a Zimbabwean government report last year said 47,000 Zimbabweans had left for Botswana over the past decade.
South Africa-based economist Colls Ndlovu said promoting the free movement of people within the region is key to boosting trade."This is a very positive move by Botswana, which sends a very strong signal that Botswana is an outward-looking economy," Ndlovu said. "If it continues to do so, very soon, Botswana will be the key economy in Africa characterized by free trade, free movement of people, free movement of goods and services. These are policies that are long overdue."
Masisi's push to engage neighbors on opening up borders is in line with the Africa Union's Protocol on Free Movement of Persons. VOA
Opposition relief … Supreme Court judges rules in favour of CCC candidates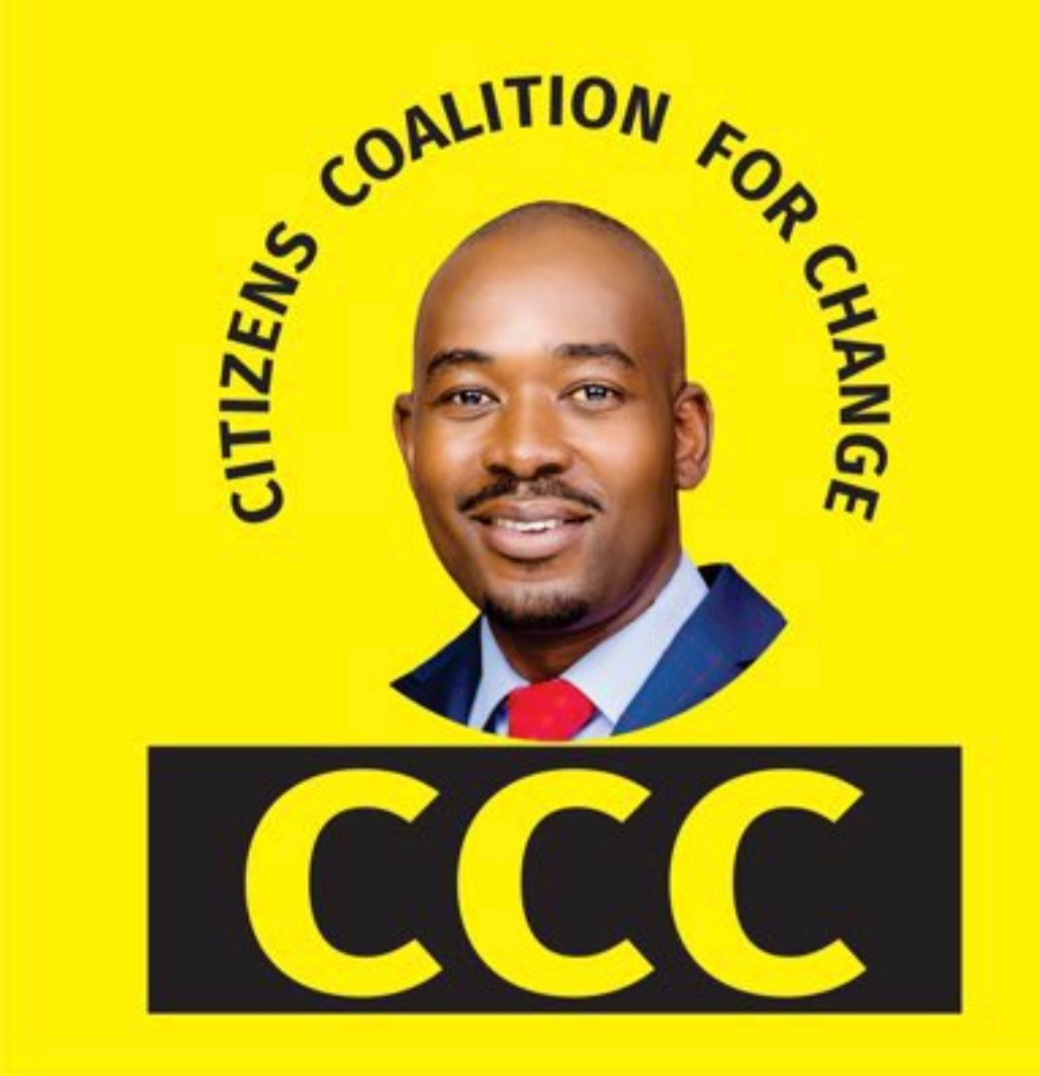 BY STAFF REPORTER
Finance minister Mthuli Ncube and 2 other Zanu PF candidates who were poised to become MPs uncontested will now face elections.
The Supreme Court on Thursday overturned a High Court judgement barring 12 Citizens Coalition for Change candidates from running for MP in Bulawayo, defusing a huge political row that threatened to engulf Zimbabwe's general elections on August 23.
CCC leader Nelson Chamisa had declared, without detail, that "there will be no elections" if his candidates were prevented from running in the party's traditional stronghold.
The 12 and four others from smaller parties were thrown out of the race by the Bulawayo High Court which ruled that they had filed their nomination papers after the 4PM deadline on June 21, which they strongly denied.
A three-panel bench of the Supreme Court, by unanimous decision, ruled that their names should be restored on THE ballot.
Justice Tendai Uchena, presiding, said: ""This is a unanimous decision of the court. After carefully considering the matter, it is our decision that the appeals be and are hereby allowed with costs. The judgement of the court a quo (High Court) be and is hereby set aside."
The judges went on to amend Justice Bongani Ndlovu's controversial judgement which had allowed appeals by 12 Zanu PF activists styling themselves as "registered voters."
"The (High Court) applications are hereby dismissed with costs," the new order reads.
Justices Uchena, Alfas Chitakunye and Hlekani Mwayera said the reasons for their judgement would follow.
The appeal by the CCC 12 was anchored on technicalities as their lawyers argued that the Zanu PF activists had approached the wrong court in the High Court, on a matter on which the Electoral Court has exclusive jurisdiction.
They also argued that the main piece of evidence relied upon, an unsigned document from the Zimbabwe Electoral Commission, was inadmissible as it was hearsay.
The lawyers also argued that the applications were fatally defective in that they gave the twelve candidates 48 hours to file their notice of opposition instead of ten days, against established rules of the court.
Unusually, the CCC candidates were supported by the Zimbabwe Electoral Commission which filed affidavits before the court, arguing that the candidates whose nominations were being challenged all met the 4PM deadline.
Thursday's judgement means finance minister Mthuli Ncube (Cowdray Park), deputy industry minister Raj Modi (Bulawayo South) and Tendai Charuka (Bulawayo Central) – who would have all won unopposed – now have an election to prepare for with the restoration of their CCC challengers. SOURCE: ZIMLIVE
Judge rules Bulawayo CCC candidates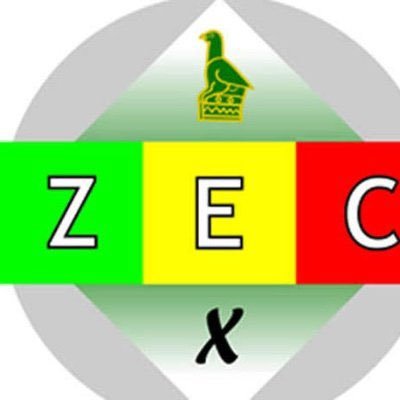 BY NOKUTHABA DLAMINI 
A Bulawayo High Court Judge has ruled  that 12 Citizens Coalition for Change (CCC) aspiring Member of Parliament from Bulawayo constituencies be struck off the ballot after they failed to tender their nomination papers on time on June 21.
High Court judge Justice Bongani Ndlovu made the ruling on Thursday citing that the twelve submitted their papers after a set deadline of 4PM. 
According to CCC spokesperson Fadzayi Mahere, the judge's ruling will be immediately appealed as she says politics are at play even in the judiciary. 
"Even at his worst, (the late president) Robert Mugabe never tried to remove opponents whom he feared from the ballot paper," Mahere said.
"Zanu PF's removal of 12 Bulawayo candidates renders this a full blown dictatorship and an outpost of tyranny.
"The CCC will appeal against the Bulawayo judgment.
"Citizens have the right to nominate candidates within the ambit of the law and to be represented by MPs that they choose in a free and fair election.
"The right to parliamentary representation of their choice is sacred."
The judgment means that  Zanu PF will win 21 of the 210 parliamentary seats uncontested in the upcoming harmonized elections set for August 23. 
If the ruling stands,  It will also mean that Zanu PF will regain control of Bulawayo city for the first time since the 2000 elections in which they have continuously lost grip on for the past years, but analyst Ibbo Mandaza says this is an early indication of unfair election results. 
"We are in a potential crisis, I can't see how credible elections can be held at this rate, not to mention the many – much more in previous elections – negative features to the electoral process so far. " Mandaza said.
Even Amnesty International on Tuesday issued a statement noting that Zimbabwe is heading for another disputed election because of disagreements over nomination of candidates, the poor state of the voters roll and restrictions on campaigns by the opposition.
Zimbabwe: Elections in the context of systematic human rights violations and criminalization of state critics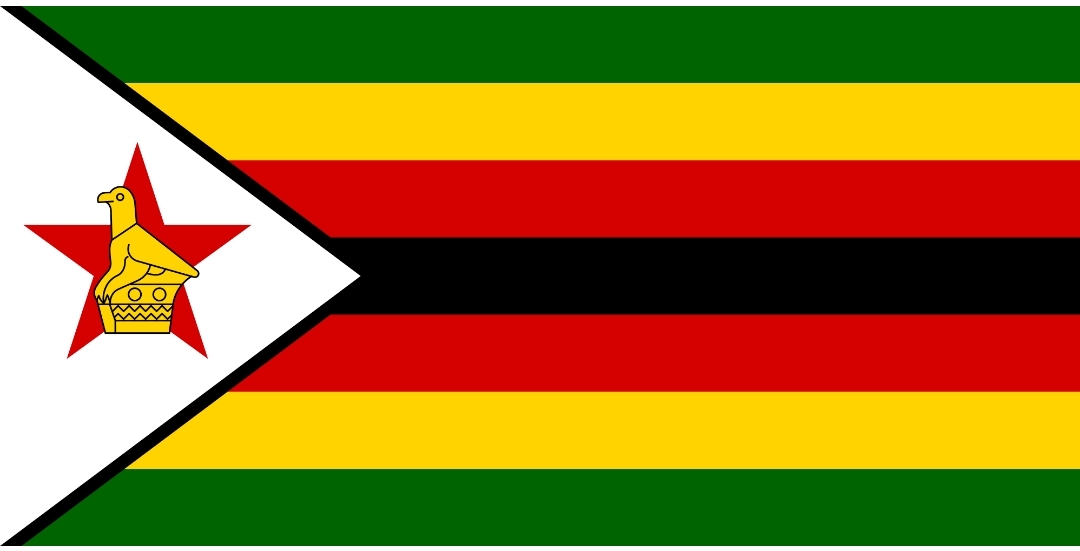 BY AMNESTY INTERNATIONAL 
Zimbabwe's upcoming general election will take place in the context of  five years of systematic, brutal crackdowns on human rights, including recent restrictions on political opposition gatherings, the violent suppression of protests and the criminalization of state critics, Amnesty International said today, ahead of the vote on 23 August.
What we have seen in Zimbabwe over the past five years amounts to a brutal crackdown on human rights, especially the rights to freedom of expression, peaceful assembly and association. 
Over the past five years, the rights to freedom of expression, association and peaceful assembly have been relentlessly suppressed. Amid a sustained crackdown against those who have demanded accountability from the government or organized protests against allegations of corruption, journalists, members of the political opposition and human rights activists have all been targeted for criticizing the government. Almost a fortnight ago, President Emmerson Mnangagwa signed into law the Criminal Law Codification and Reform Amendment Bill, 2022, commonly referred to as the "Patriotic Bill", further criminalizing dissent for among others, "upsetting" a constitutionally elected government. Health workers who protested poor working conditions and salaries have also not been spared either. They were criminalized for demanding their rights. For example, the then acting president of the Zimbabwe Hospital Doctors Association (ZHDA), Peter Magombeyi was abducted and tortured in September 2019 for being vocal about health workers' plights. He was freed after few days of his ordeal.
"What we have seen in Zimbabwe over the past five years amounts to a brutal crackdown on human rights, especially the rights to freedom of expression, peaceful assembly and association. Respect for  socio-economic rights has also declined dramatically, leaving many people in abject poverty with no means to put food on the table," said Khanyo Farisè, Amnesty International's Deputy Director for Southern Africa.
"The Zimbabwean authorities have revealed their brazen contempt for basic freedoms and shown that there is no space for dissent in the so-called 'second republic'. The police have also repeatedly resorted to excessive use of force to suppress human rights, including the right to peaceful assembly."
Criminalizing  political opposition
The Zimbabwean authorities have increasingly targeted leaders of the political opposition, journalists and activists by weaponizing the law against them for exposing allegations of corruption or demanding accountability. Hopewell Chin'ono, a prominent journalist who exposed a multimillion-dollar Covid-19-related corruption case, and Jacob Ngarivhume, a political activist who called for a nationwide protest against allegations of corruption on 31 July 2020, were arrested and detained in July 2020 to stifle their criticism.
Chin'ono and Ngarivhume later faced various trumped-up charges for being vocal critics of allegations of corruption. Chin'ono was jailed in November 2020 in part for exposing a woman who tried to smuggle undeclared gold through the Robert Mugabe International Airport, and the alleged looting of government funds by individuals with political connections during the Covid-19 pandemic.
As punishment for exposing allegations of corruption and doing his investigative journalistic work, Chin'nono was arrested several times and detained for about 94 days between 2020 and 2021 at Chikurubi Maximum Prison. In a clear attack on Chin'ono, the court also barred his lawyer Beatrice Mtetwa from representing him.  After appeals, the High Court has acquitted Hopewell Chin'ono three times over trumped-up charges. Ngarivhume, meanwhile, is serving a four-year jail sentence after he was convicted and sentenced in April for calling for nationwide protests against corruption.In May, Job Sikhala, a member of parliament for the opposition party Citizens Coalition for Change (CCC), was convicted on charges of "obstructing justice" and handed a six-month suspended sentence. Sikhala's trial was linked to a video shared online in which he is accused of saying that the ruling Zanu-PF party had killed Moreblessing Ali, a CCC activist, in June 2022. Sikhala, who has been detained since June 2022, denied making the video and an expert witness testified in court that the footage had been tampered with.
The Zimbabwean authorities have revealed their brazen contempt for basic freedoms and shown that there is no space for dissent in the so-called 'second republic. 
In September 2022, Zimbabwean author and activist Tsitsi Dangarembga and fellow protester Julie Barnes were each convicted of "inciting violence" after participating in the 31 July 2020 protests against economic hardship and handed a fine of 70,000 Zimbabwean dollars (US$193).  They were each handed a six-month suspended sentence, yet later successfully challenged their sentence in court.
On 10 June 2020, three ex-MDC-Alliance youth leaders – now members of the main opposition Citizens Coalition for Change, Joana Mamombe, Cecillia Chimbiri and Netsai Marova, were arrested and charged with falsifying their abduction and torture at the hands of suspected state security agents. The trio were abducted after the police arrested them at a roadblock in Warren Park amid a protest against the denial of socio-economic rights at the height of the Covid-19 pandemic. They were prosecuted for three years, before eventually being acquitted earlier this month, apart from Netsai Marova, who went into exile before the trial was concluded.
Rights to freedom of expression, association and peaceful assembly curtailed
President Emerson Mnangagwa's rise to power was against the background of the killings of protesters following post-election violence on 1 August 2018, after the 31 July 2018 election. Six people were killed, and 35 others injured, after soldiers fired live ammunition at people fleeing post-election protests in Harare.
The protesters had demanded that official election results be released. Some of those killed and injured were shot from the back, yet five years later, no one has been held accountable. And despite the establishment of a commission to probe the circumstances that led to the killings, no justice has been served. The victims continue to be denied access to justice and effective remedies.On 16 August 2018, baton-wielding police mounted a vicious assault on peaceful protesters who had gathered in Harare in anticipation of the 16 August national protests against deteriorating socio-economic conditions in the country. Scores of people were left injured following the crackdown. On 15 August, the day before the march, Zimbabwean police announced they were banning the protests through a press statement, saying the demonstrations would turn violent. After the aborted protest, about 128 activists were arrested and placed on remand. Other protests that were planned to take place in four other cities around the country were also banned and some activists were arrested.
In another violent escalation at the beginning of 2019, Amnesty International documented at least 15 killings by police when nationwide protests erupted on 14 January, sparked by fuel price hikes. The state carried out mass arrests, which saw hundreds of people arrested, including prominent activists who were suspected of being behind the protests, on charges including public violence. By the end of April of the same year, close to 400 people had been convicted by the courts, most of them through hastily conducted trials.
Authorities must respect, protect, promote and fulfil the human rights of everyone before, during and after the election. 
During the protests, the police used lethal and excessive force such as tear gas, batons, water cannons and live ammunition. They also launched a house-to-house hunt to track down and apprehend the organizers of the protest and other prominent civil society leaders and activists. Those arrested included Evan Mawarire, a well-known local cleric and activist, and trade union leader Peter Mutasa, who were subjected to trumped-up treason charges in connection with the protests. The state charged 22 people in relation to the protests for attempting to "subvert" a constitutional government.
"Over the past five years, the Zimbabwean authorities have demonstrated little or no respect for human rights and have repeatedly flouted the rule of law. As political campaigning enters full swing, the authorities must ensure that  people are able  to freely exercise their rights to freedom of expression, association and peaceful assembly. Authorities must respect, protect, promote and fulfil the human rights of everyone before, during and after the election,"he said Khanyo Farisè.