Binga gospel singer set to launch new single
BY AWAKHIWE KHUMALO
Binga born musician, Marvin Dube is set to release a single titled Hay'Inhlanhla Abanayo which seeks to encourage people to trust in the Lord.
The song is expected to hit the airwaves on November 26.
Aged 33, Dube and his group, City Tab Worshipers have been doing online music concerts since the outbreak of Covid-19 and have so far done seven of them since April 2021.
"We will be releasing the song Hayi' Inhlanhla Abanayo on November 26 2022. This is an old Zulu hymn with powerful message which reminds us that we are blessed to be in front of the throne of the Lord," said Dube.
He said the song makes people yearn to obey God's commandments and go to heaven where they hope to join the saints.
Hay' Inhlanhla Abanayo will be available on Sportify, YouTube and ITunes.
Dube, who is based in Bulawayo, worked with some talented musicians from the City of Kings such as Saxophonist Vuyile Qongo, Daniel Dee, Shakinah, Caleb and Tapiwa Shoko, adding flavour to his group, City Tab Worshipers.
City Tab Worshipers was formed in 2021.
Dube said plans are underway to release an album in December after a concert that he is working on."We are planning an International Worship Experience at the Zimbabwe International Trade Fair Hall 2 which will be headlined by a South African group Skosana Family and we will also have singers from Zambia, Malawi and Zimbabwe," Dube said.
Dube released his first single Tinosimudza Zita raJesu in 2016 and the song plays on Trace Gospel Music Channel.
He has a number of songs to his sleeve, one of them Tenda Chete released in 2018.
Dube also has Bana BaLeza, a Tonga song that is popular with Tonga speaking people in the country.
He said his music has been making waves on online platforms which has helped City Tab Worshipers make a name in the music scene.
Dube and his group now want to concentrate on studio recording away from live concerts and streaming.
Inside Ntjengeti Sibanda's contribution to the Tribes: Staffordshire to Matabeleland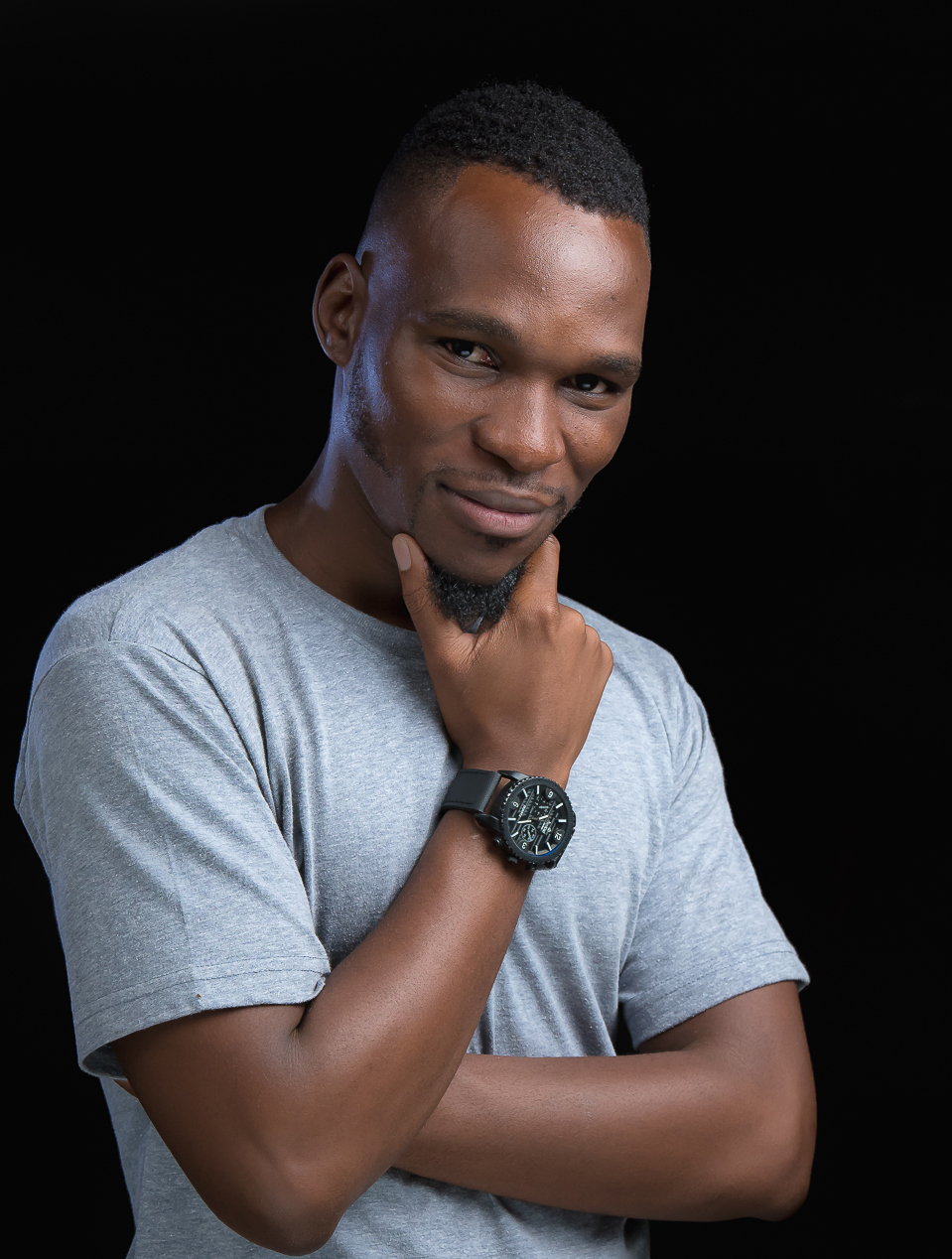 BY NOKUTHABA DLAMINI 
Meet Ntjengeti Sibanda, a photographer and filmmaker behind the Tribes: Staffordshire to Matabeleland. 
His documentary which he filmed sought to explore the lobola customs of the Ndebele people, from a diasporic lens and gives a hint of what the process has transformed into in the current global society.
Sibanda's dream of being a filmmaker began in 2012 when his brother bought him a camera as a luxurious gadget. 
He immediately fell in love with the digital art industry where he has found himself being contracted by various commission companies such as the Zambezi Magic and rubbing shoulders with cinematography producers such as Kwanzaa Collective UK and Appetite who partnered to launch a new month-long exhibition last month in Bulawayo 
VicFallsLive managing editor Nokuthaba Dlamini (N.D) set down with Sibanda, and below is the  outcome of the interview. 
(N.D) Please tell us briefly about yourself?
(N.S) My name is Ntjengeti Sibanda, a photographer and filmmaker based in Bulawayo, but originally from Tsholotsho. 
 I'm self taught and have been in the media productions space for the past seven years.
Most of my work has been in documenting events, content creation for social media marketing and a couple of Zambezi magic commissioned productions. 
(N.D) How can you describe your type of art? 
I'm more of a multidisciplinary artist, shooting both still and motion pictures and doing a bit of graphic designing as well. So I can say my type of art is digital art more than anything as I have never had a chance to shoot on film, which is something that I've been keen to experiment on for quite some time. 
(N. D) When did you realise that you can be create and when would you say marked the beginning of your arts career?
(N.S) It was back in 2012, when a brother of mine who is based in South Africa got us a very special gift, a cool Nikon DSLR camera, a D3100. 
Being able to point a camera, shoot an image and immediately see how it'll come out was somehow a super fascinating thing to me as it was my first time to experience it. 
The fact that the very same camera could shoot detailed, high quality videos that were way better than the television sets, really blew my mind.
I can safely say that's when the journey of discovery began, I fought so hard to have access to the internet to research more about this cool little gadget that my brother had bought for me. 
(N.D) Can you tell us about your recent achievements, 
(N. S) To this very date, I can say my biggest achievement is the establishment of Nikkor Lane Photo+Cinema, a media productions company that I co-own with my brother who bought me the gift that sparked my interest in photography and filmmaking.
There are also a couple of major highlights of my career thus far, from being part of a Zambezi Magic commissioned production as a cinematographer, creating marketing content for some of the biggest brands in Zimbabwe and of course being a part of this exciting exhibition and cultural exchange program with UK based artists and  arts organizations like Kwanzaa Collective and Appetite. 
(N. D) What targets have you set for yourself in this competition? 
(N.S) Well to be more elaborate the Tribes: Staffordshire to Matabeleland exhibition isn't a competition, but rather a call to artists living in Matabeleland to contribute to the establishment of visibility and identity for their cultures and who they are. 
The idea came into mind after a disappointing experience where I was looking for reference images for a film idea I'm developing  at the moment. 
I was interested in the Ndebele culture, particularly their way of dressing, food, dance and shelters.
The images I found online were disappointing and figured we could get something going to establish a program and space where all artists interested in contributing to the visibility of their own culture could have their work hosted and exhibited to the world. 
Through this cultural exchange program with Kwanza, we had work produced by Zimbabwean artists exhibited in Staffordshire, England. It was so cool to see our names and faces popping up in billboards all over Newcastle.
The same is happening this side in Bulawayo where our work alongside the UK based artists is being exhibited at the National Art Gallery in Bulawayo. 
My hope is to see the program grow in terms of sponsorship, diversity and the amount of content being created  each year.  
(N.D) What challenges do you face as an upcoming artist and based in big cities such as Bulawayo where there is a potentially bigger market and access to sponsors?
(N.S) I think the biggest challenges we face today as upcoming artists are mostly to do with lack of funding, collaboration, access to state of the art equipment and process flows that allow for production of good quality work.
Filmmaking is a very expensive craft and requires a lot of resources and collaboration in order to develop a good story and picture. A bit of more support from arts authorities, investors and production companies would go a long way in opening up opportunities for new and upcoming artists who may be having brilliant ideas  but no resources to bring them to life. 
It's also good to note that a couple of young creators in Bulawayo have worked so hard over the past few years and managed to acquire some fairly good filmmaking and photographic equipment that's currently servicing the creative industry in Bulawayo and their efforts are commendable. 
(N. D) What targets have you set yourself as an artist?
(N. S) I've once heard the statement "dream big, start small" and it's what I've stuck to up to this very day. The targets I've set for myself are insanely high, so high that sometimes I even doubt if I'll hit them, but the good part about it is the sense of purpose that keeps me grounded and focused on eventually making it happen. My biggest aspiration is to leave a body of work that's gonna serve to establish and celebrate our identity and culture as Africans and the medium of choice for me is imagery, both still and motion picture. 
(N. D) Where can people find your work and who is your inspiration?
(N. S) For the Tribes: Staffordshire to Matabeleland Exhibition, the work is being exhibited at The National Art Gallery Of Zimbabwe in Bulawayo till the 22nd of November.
More of my work can also be found on Facebook and Instagram:
Facebook: Ntjengeti Sibanda
Nikkor Lane Photo+Cinema
Instagram: @ntjengeti_sibanda
@nikkorlane_photo_cinema
I have so many filmmaking and photography icons that inspire me as an artist, but I will try share just a few at the top of my list and they include:
Peter Jackson, the Director of the Lord Of The Rings and the Hobbit Trilogies.
The late Andrew Lesnie who is the brains behind the cinematography of The Lord Of The Rings. 
Roger Deakins, An amazing photographer and  cinematographer behind Blade Runner 2049 and 1917.  
Sibanda has been assisted by  Zol and Liquid with free internet programs 
Meet Nokuthaba Dlamini, an environmental journalist and founder of VicFallsLive
BY SPACE FOR GIANTS 
Nokuthaba Dlamini, an environmental freelance journalist and founder of VicFallsLive, a community media house with a focus on Matabeleland North Province earlier this year enrolled for African Journalism Conservation Program being championed by Space For Giants, an international conservation organization called Space for Giants.
The organization caught up with Dlamini, who shared about her interesting journey as an environmental journalist.
Below are the extracts of the interview. 
Please tell us your name and the country where you come from.
---
My name is Nokuthaba Dlamini, and I'm from Victoria Falls, a popular tourist destination in Zimbabwe.
What motivated you to become a journalist?
I chose journalism because as a child, when my father would visit us in our rural house from the city, I would read some of the old newspapers and I always saw myself as a reporter.
In University, I chose the African Languages, Culture and Media program because I wanted to understand how diverse cultures and ethics influence the narration and interpretation of stories.
Privately owned newspapers like Newsday and The Standard, as well as other local and regional periodicals like the Sunday Times from South Africa, helped me hone my reporting skills. This inspired me to launch my own non-profit internet channel called VicFallsLive last year with the aim of amplifying the voices of Matabeleland North communities.
What made you decide to specialise in environmental reporting?
I come from Matabeleland North Province, which is home to one of the world's largest wildlife such as elephants. As a result, it has become the main source of conservation and leisure travel, which is what drives the GDP of Zimbabwe.
With rising poaching cases in the country and the province, I  saw it fit to report on illegal wildlife crimes in order to make the communities aware of the long-term impact on biodiversity.
Additionally, investigations reveal that communities are often lured into wildlife crimes by the cartels who offer them peanuts in exchange.
With rising climate change and the souring economic situation in Zimbabwe, I ventured into highlighting the effects of wildlife crimes and how it affects conservation and the communities.
What role do you think the media can play in reducing wildlife crime, biodiversity loss and mitigating climate change?
By educating the public and increasing awareness campaigns on wildlife crimes.
Journalists should write about the value of natural resources, sustainable community conservation and mitigation of climate change in order to make communities well-informed.
What is the most interesting part of being an environmental reporter?
I enjoy being able to organize everyone, including community voices and those who hold the government responsible. Profiling people and organizations is quite interesting as well.
What's the most pressing environmental problem in your region?
Human-wildlife conflict. According to Zimbabwe Environmental Lawyers Association, human-wildlife conflict has risen up to 283 per cent since 2016.
What are some of the challenges you encountered as a conservation journalist?
Limited press freedom where government officials go after reporters who highlight environmental issues in Zimbabwe.
What kind of support have you received from the program?
Mentorship and reporting stipend has been a motivator. Additionally, I appreciate learning best practices of how to conduct myself after facing victimization.
Which is your favourite story that you've worked on? Why?
'Poaching syndicates trap vulnerable villagers,' the story reveals how foreigners coerce locals, particularly men, into engaging in poaching in exchange for peanuts, and that frequently the villagers bear the brunt of the punishment when they are caught. As a result, the article sought to raise awareness of such engagements among locals by using a case study, while also seeking to investigate ways that communities can profit from biodiversity.
What advice would you give to an aspiring environmental journalist?
Being the keepers of the wild and the hub of human-wildlife conflict, they should do it with passion, perform extensive research on the subject, and have the courage to include community voices.
Are you hopeful for the future? Why?
As we continue uncovering environmental issues, I hope policies will be changed to suit the communities and the wildlife as it will promote biodiversity and sustainability. Space For Giants
Asakhe Film Festival puts spotlight on Gukurahundi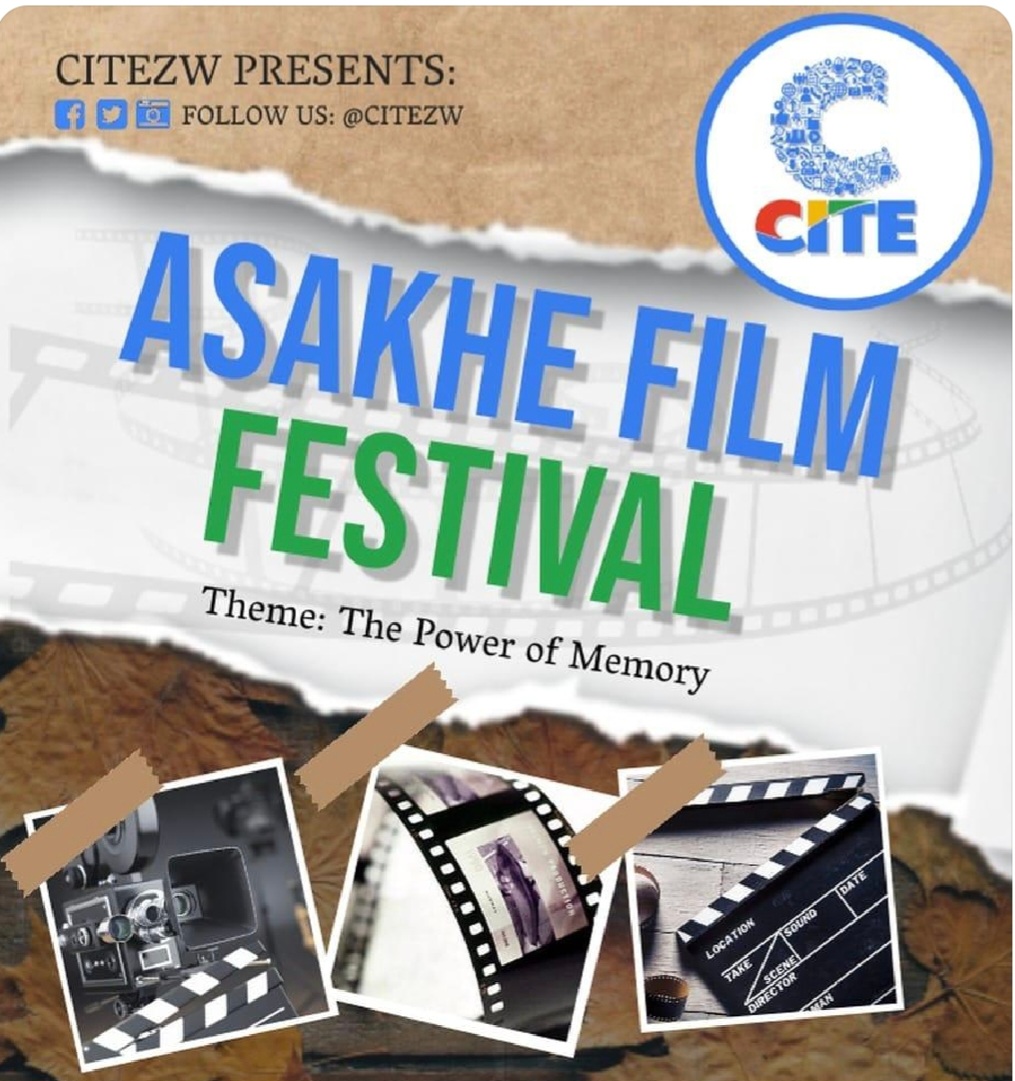 BY OWN CORRESPONDENT
The Centre for Innovation and Technology (CITE) will hold its annual healing and reconciliation film festival, Asakhe Film Festival, from October 24 to 28, 2022 in Bulawayo.
This year's theme is Truth and Memory.
The Matabeleland and Midlands regions suffered government genocide between 1982 and 1985 which left an estimated 20 000 people dead and many others with physical and physiological injuries.
More than three decades later, the legacy of the conflict continues to impact their daily life.
"The Asakhe Film festival intends to highlight the importance of transitional justice using film and testimonies from some of the survivors," the organiser said in a statement.
"The aim is to contribute to national healing and reconciliation efforts in Zimbabwe.
"The festival focuses on truth-telling as a way of finding closure for victims and also promoting reconciliation within communities.
"Truth-telling helps in community healing and preventing the recurrence of past abuses. It also helps identify the necessary reforms that can prevent such violations from happening again.
"CITE also uses alternative media platforms to promote dialogue on transitional justice in Zimbabwe with a focus on the historical injustices that occurred in Matabeleland and Midlands in the 1980s."
This year's activities include a documentary launch, film screening, Twitter Spaces discussion on the topic, Whose Truth? Whose Justice? and the launch of a book titled, Memory and Erasure: Gukurahundi and the Culture of Violence in Zimbabwe.