AAT opens a wellness spa in Victoria Falls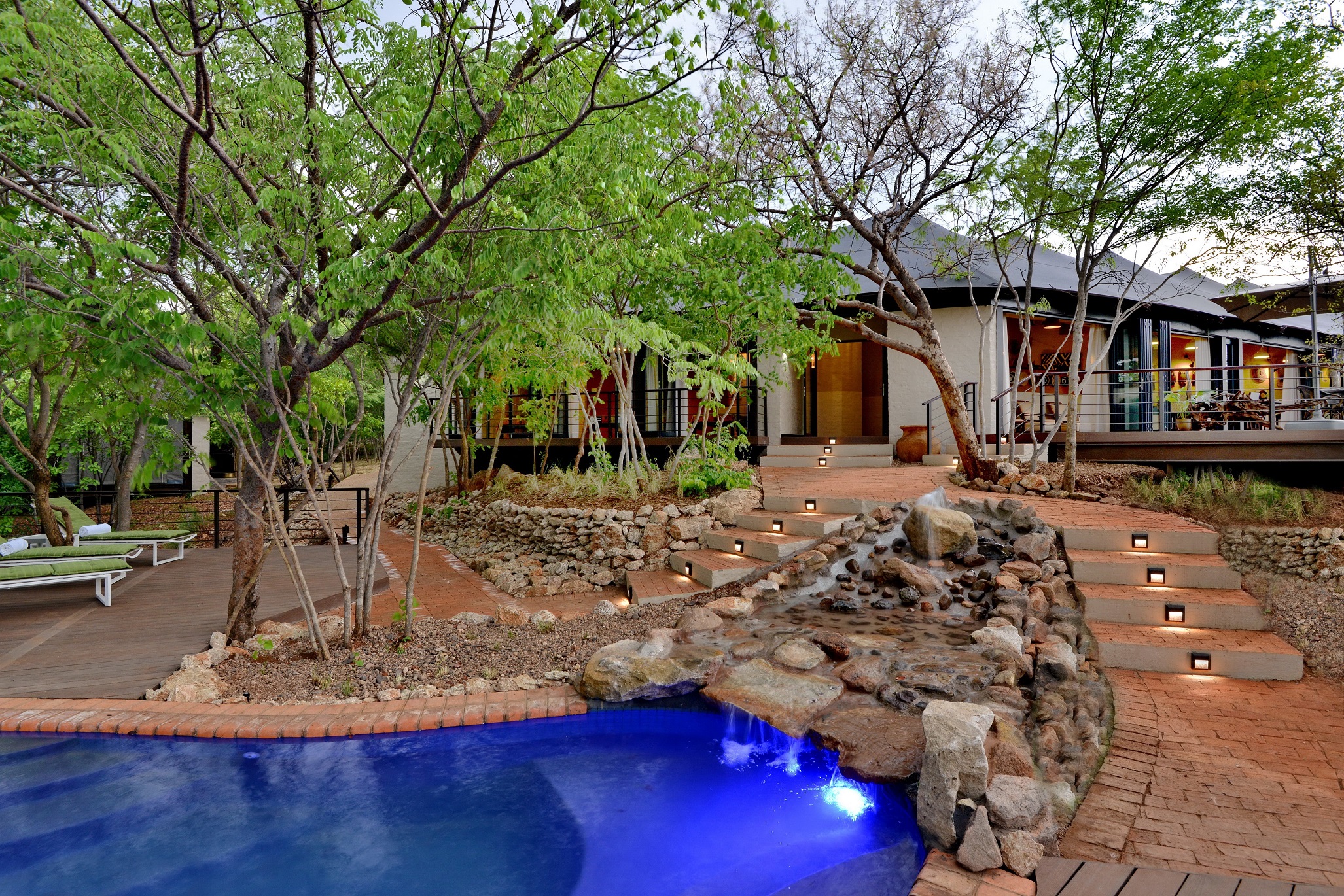 BY NOKUTHABA DLAMINI
Africa Albida Tourism (AAT) group has opened Victoria Falls' first purpose-built building, setting a new benchmark in health and wellness.
The facility which was officially opened on Wednesday will be open for both to the public and Victoria Falls Safari Lodge estate guests
AAT chief executive Ross Kennedy said the hospitality group was enthusiastic about the facility, and they are already planning to expand it to cater for other occasional events for private functions as well as yoga retreats, weddings  and foodie events.
"Next year is looking very strong for the destination and our industry, so long may that continue … we are going to have the best November we've had since we opened our doors 30 years ago," Kennedy said.
"I think that this destination and the tourism industry in this country is in for, quite possibly, the best three or four years that we have ever known in tourism in Zimbabwe," he added.
Victoria Falls Safari Spa, located in indigenous woodland on the Victoria Falls Safari Lodge estate, was built in response to growing demand for wellness travel, and it was hoped it would extend stays in the destination, Kennedy said.
The Spa features manicure and pedicure stations, a hair and make-up studio, relaxation rooms, a splash pool and café as well as three stand-alone treatment  rooms.
It will be operated by a team of five therapists, offering a range of luxurious treatments including massages, facials, manicures and pedicures as well as hair and event make-up services, and uses all natural, plant-based Africology and Cashmere & Co. products.
"The African tented safari camp-style spa, in keeping with the rest of the hospitality group's portfolio, uses bold, colourful, Ndebele design elements, and is located in a natural environment and furnished to portray the rich textures of Africa," AAT said.
Binga by-elections called off: ZEC
BY STAFF REPORTER 
The Zimbabwe Electoral Commission (ZEC) has suspended the by-elections for wards 6, 8, 10, 15, and 23 of Binga Rural District Council in Matabeleland North Province which were scheduled for Saturday. 
ZEC chief elections officer Utloile Silaigwana made the announcement on Friday following a High Court order after  Collen Mudenda challenged the nomination of the five councillors who were recalled in October by the MDC-T party. 
"The Zimbabwe Electoral Commission would like to inform members of the public that the High Court has ordered the suspension of by-elections for wards 6, 8, 10, 15, and 23 of Binga Rural District Council scheduled for Saturday 03 December 2022," Silaigwana said. 
"This follows urgent chamber applications by Collen Mudenda who challenged the nominations of John Simunene Sikabotu, Kingson Mpofu, Mathias Mudenda, Joseph Mwembe, and Wilson Siampolomba on the grounds that they were disqualified from contesting as candidates in terms of Section 119 (2) (h) of the Electoral Act.
"The Section states that a person shall be disqualified from being nominated as a candidate on the nomination day or the day of an election when he or she is in default with the payment of any levy, rate, charge, or tax due and payable to the council concerned for more than 120 days."
Silaigwana said the High Court ordered that the Commission should not proceed with the by-elections for the five wards pending the hearing of thr cases which was postponed to  January 4, next year. 
He, however said  despite the Binga order, by-elections for ward 20 of Binga Rural District Council, wards 4, 5, and 18 of Gweru Municipality, and ward 28 of Mberengwa Rural District Council will go ahead ahead as scheduled on Saturday. 
Myths on Covid-19 pandemic spread across Hwange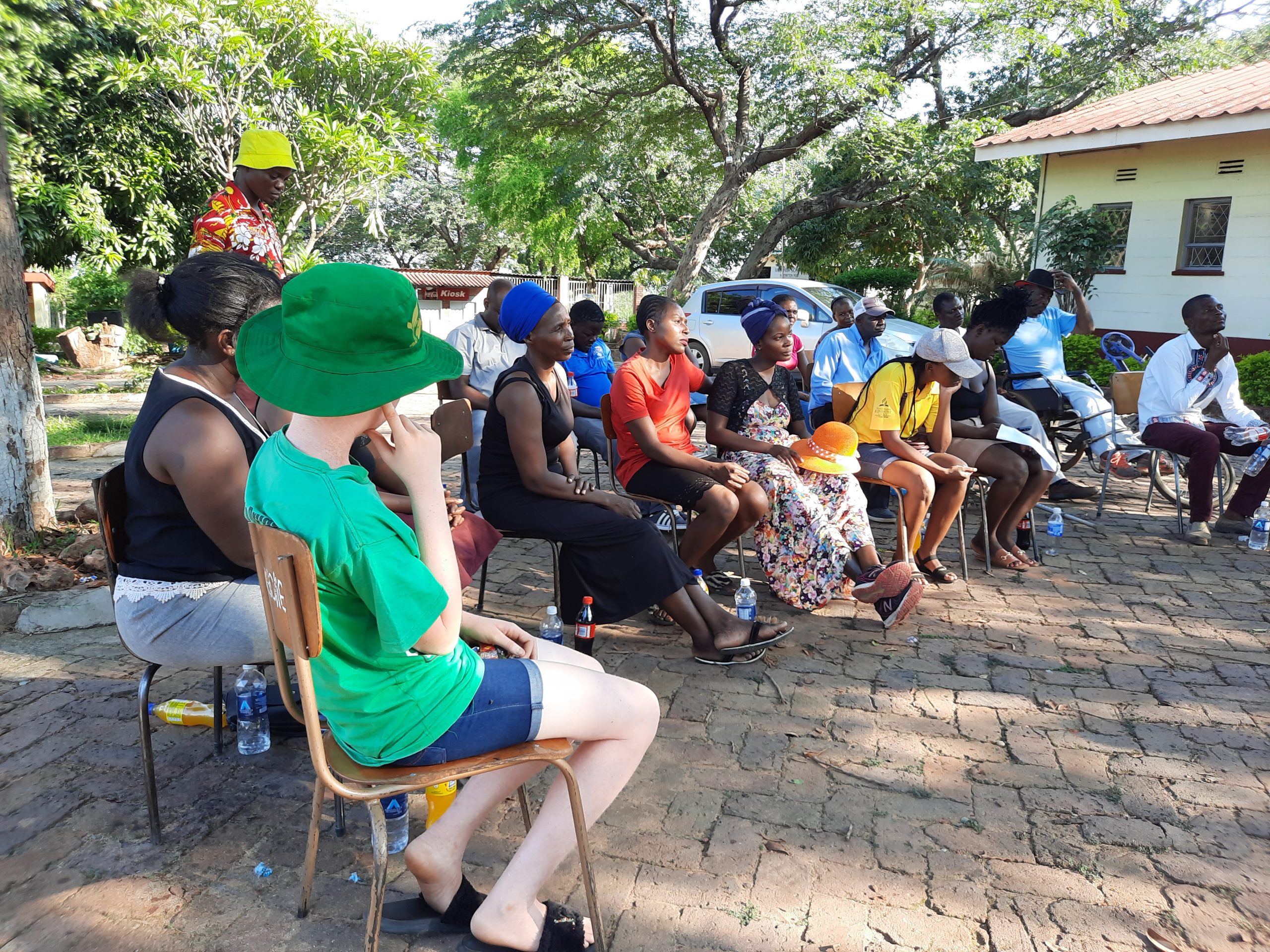 BY NOKUTHABA DLAMINI
Innocent Tevedzai, chairperson of the Zimbabwe Chamber of informal Association for People With Disabilities  says after getting inoculated vaccines to prevent Covid-19 pandemic, he was told that he will lose his fertility in the coming years. 
Royal Ndlovu, a Victoria Falls Combined Residents Association member says he was also discouraged from taking the vaccines after he heard that he was not only going to lose his fertility, but vaccines also meant losing his libido. 
Zimbabwe first rolled out Covid-19 vaccines early last year with the country relying mostly on Chinese made vaccines to bring the pandemic that paralysed the economy under control. 
Hwange district, where Ndlovu and Tevedzai come from was one of the areas that were prioritised by the government in the vaccination blitz as it sought to have tourist resorts re-opened for tourists, but community listening sessions held by VicFallsLive in some parts of Hwange district in Matabeleland North showed that some people are still sceptical about the safety of the vaccines.
Community leaders said the government did little to counter the misinformation, which is largely blamed on social media and this fuelled vaccination hesitancy. 
As such, ordinarily, Zimbabweans are caught up in a lot of myths and of course misinformation about the pandemic.
"We were told that we will not be able to conceive as this was intentionally done to reduce the population." Tevedzai said. 
"Lack of verified information made it worse for us because we had to be vaccinated to gain public access at the time when misinformation and social ills such as teen pregnancies rose."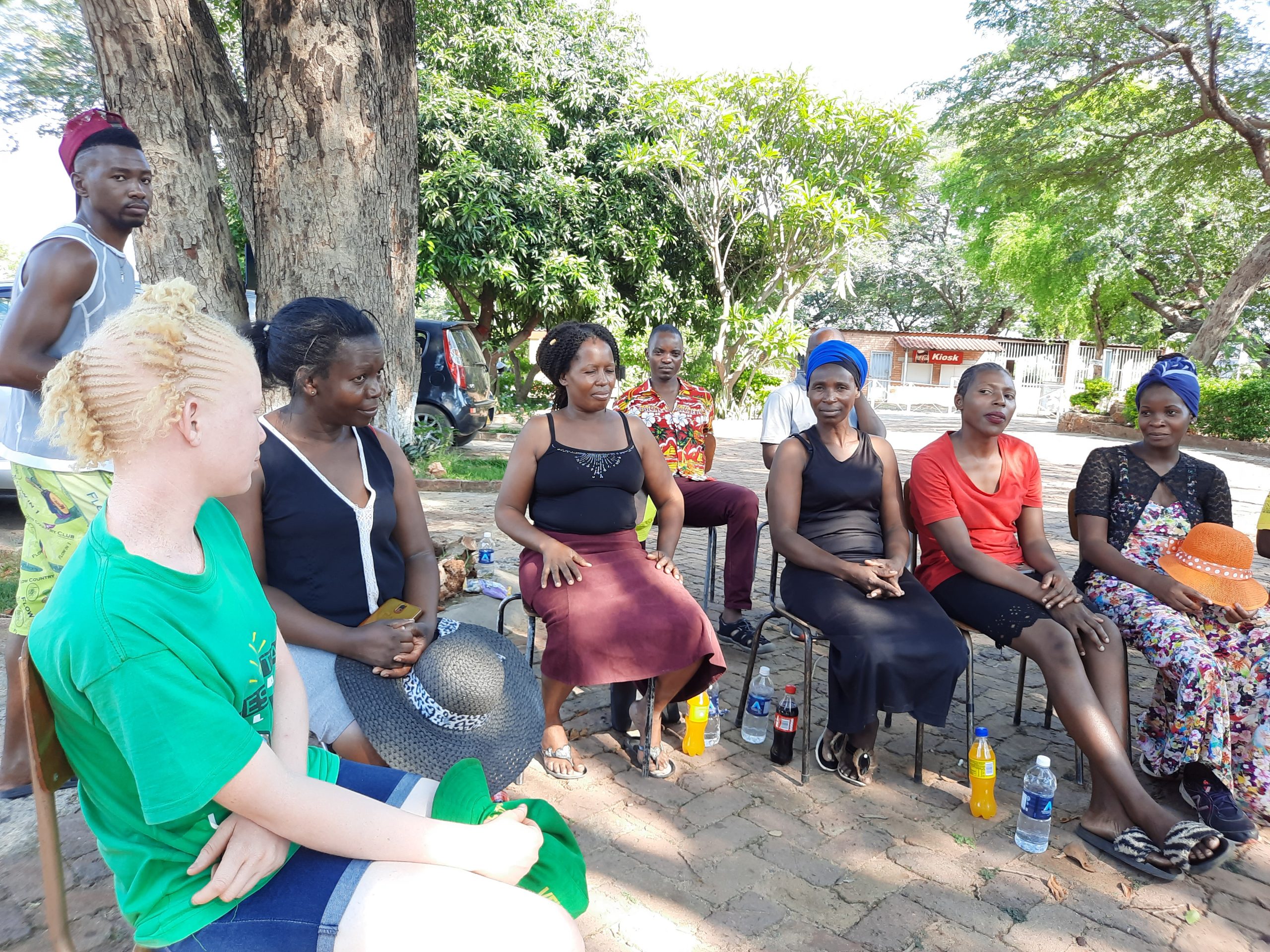 Hwange villagers, like other people in many parts of Zimbabwe were victims of misinformation about the vaccines, including allegations that those who got the Covid-19 vaccine will turn into baboons or that the vaccines were part of a scheme to reduce Africa's population.
Even the World Health Organization says the Covid-19 outbreak and response was accompanied by an overabundance of information, some accurate and some not.
For Michael Ncube, a Victoria Falls City Council' acting Public Health Officer, "this makes it tough for people to then find reliable sources and dependable guidance when they need it to fully curtail coronavirus," he said. 
The myths Ncube added, included claims on cures and prevention.
 "For instance, people were told that when they vaccinate they will lose fertility or will die as this was deliberately done by the government to reduce Zimbabweans population, which is just mythical and therefore untrue,"
"We would like to assure out residents that the vaccines are safe and the country has highly specialised health personnels who also confirmed them and because of those vaccines, that's why we have managed to set a barrier to prevent the transmission and that has paid off, as we have seen hospitalisations and deaths reduced and the economy fully opened."
Zimbabwe has administered over 12 million doses of Covid-19 vaccines so far. 
Armed robber storms Victoria Falls bank, walks away with US$12K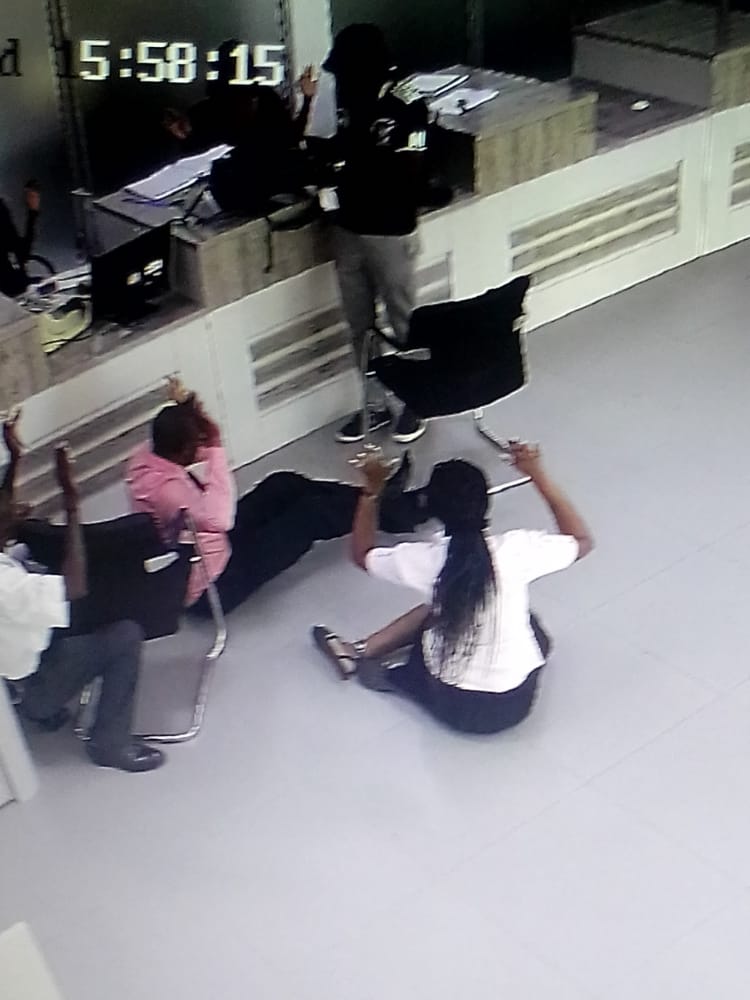 BY NOKUTHABA DLAMINI 
Zimbabwe Republic Police have revealed that the robber who held at ransom ZB bank workers on Wednesday after pretending to be applying for a bank loan got away with US$12 000 cash. 
The man dressed in black and white jersey, a hat and khaki as captured hours later through bank cameras pointing a shotgun towards workers while loading the money in his satchel that he was holding.
"The ZRP confirms that a robbery occurred at ZB Bank, Victoria Falls, on 30/11/22 at around 15.55 pm hours where an unknown suspect, armed with an unidentified pistol, posed as a genuine customer who wanted to enquire on the requirements to apply for a bank loan, "police said in a statement. 
"As the bank was about to close for the day, the suspect remained behind while other customers were leaving. After all the other customers had left, he produced a pistol and ordered the bank tellers to surrender cash in their tills. 
"The suspect stole US$12 000 before fleeing through the back exit door. Investigations are underway to account for the suspect."
According to sources, the man was seen walking away until he disappeared. 
Meanwhile, police said they were also investigating an armed robbery case which occurred at a college in Chitunguza's Seke residency on Monday, where three unknown suspects, armed with three unidentified pistols, attacked a security guard who was on duty at the premises and stole US$3 094 fuel coupons, US$8 076, and $43 100 cash after vandalising a safe.