Skyrocketing fuel prices drain Victoria Falls taxi industry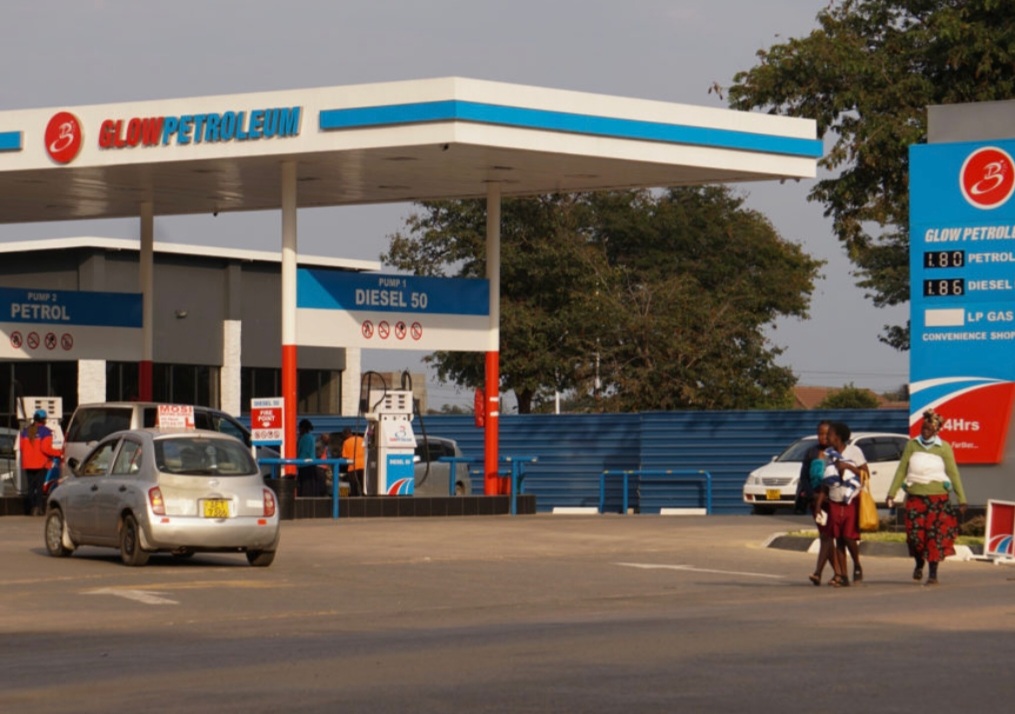 BY FORTUNE MOYO
Taxi driver Tawanda Gunde recalls the difficult decision he had to make during the coronavirus pandemic to sell one of the three taxis he used to rent out.
While the worry of a reduced income overwhelmed him, he was comforted by the belief that his circumstances would improve again.
But Gunde's situation didn't improve, and earlier this year he was forced to sell a second taxi so he could support his family.
Today he tries to make ends meet running his one remaining car, has removed his two sons from private school, and is considering other means of income.
For taxi drivers, making any kind of living has become increasingly difficult when, on the back of a pandemic, the price of fuel keeps rising.
The spiralling situation is forcing many to leave the industry.
In July, Zimbabwe had the second-highest fuel price in Africa, second to Central African Republic, with the price of a litre of petrol in the landlocked country at US$1.88 (over US$7 per gallon).
That's compared to 46 cents (US$1.74 per gallon) in February, just before Russia's invasion of Ukraine, which affected oil supplies out of Russia and forced fuel prices up.
In Zimbabwe, the situation is made worse by the country's use of the United States dollar as well as its local currency.
The Zimbabwean dollar was introduced in 1980 to mark the country's independence from the United Kingdom and to replace the Rhodesian dollar.
It remained in place until 2009 when it collapsed due to hyperinflation, a devastating and rare financial occurrence which devalues a country's currency.
Hyperinflation — driven by declines in exports, political corruption and a weak economy — rendered the Zimbabwean dollar so worthless that a 100-trillion-dollar bill was printed in 2009.
That same year, a multi-currency system was adopted which included the US dollar, Euro, UK pound and South African rand to restore some local currency stability.
In 2019, the country returned to a primarily Zimbabwean dollar system.
But despite treasury moves to enforce the single currency system — at one point outlawing the use of the US dollar and other foreign currencies — the US dollar remained an integral part of the country's currency, offering stability while the Zimbabwean dollar continued to lose value.
Now, with inflation hitting a staggering 256.9% in July, the normally reliable U.S. dollar also faces inflationary pressures, exacerbating the situation.
"The Russia-Ukraine war has affected global economies and Zimbabwe has not been spared, as the war is also affecting the US dollar in Zimbabwe," says Felix Chari, a business and economics lecturer at Bindura University of Science Education.
"Inflation continues to increase, and this is affecting the U.S. dollar, which has often been stable over the years. The local currency is bound to continue losing as the year continues."
While keeping currency relatively stable, Zimbabwe's multi-currency system has proved a headache for business owners who are expected to offer prices in two currencies for their customers.
Taxi driver Taurai Dube, who some days only earns half of what he used to before the hike in fuel prices, says he has to check the rates of both currencies each morning so he can set his prices before he starts driving his executive taxi, a higher-end mode of transport.
"I allow my clients to pay me in the US dollar and in the local currency at the day's prevailing exchange rate," Dube says.
The father of three has had to increase his fare prices after business started to slow in March.
Customers who want to pay in the local currency lose out as a US$10 trip would cost them the equivalent of US$11 to US$13 when paying with Zimbabwean dollars due to its daily drop in value.
If they do pay with local currency, Dube then can't use the cash to buy fuel as it's only sold in US dollars.
"Most of my local clients can no longer afford my charges and they opt for the cheaper local shuttle taxis," Dube says.
"I now survive on tourist clients."
Some residents have been completely priced out of using taxis and opt to walk to their destinations.
As a small tourist town only recently granted city status, there are no local buses serving Victoria Falls.
Sanelisiwe Mkhwananzi, a supermarket worker, used to get to and from work by taxi at a cost of US$1 each way.
Now the price has doubled, and her monthly pay can't cover it.
"It takes me about 30 minutes to walk from home to work if I use shortcuts, meaning I cut through bushes and not use the main roads," Mkhwananzi says.
"But the challenge with the shortcuts is that when it gets dark, they are dangerous as there are wild animals and even thieves at times."
At the supermarket where Mkhwananzi works and others like it, the hike in fuel prices also means transporting goods has become more expensive.
Oswald Kasi, the owner of a mini supermarket in the township of Mkhosana, in Victoria Falls, gets most of his stock from Bulawayo, a city more than 400 kilometers (249 miles) southeast of his store.
"When fuel prices go up, I am also forced to increase the prices of my goods so that I am able to make a profit," Kasi says.
Country leaders hope a decision to drop the levy on diesel and reduce the levy on petrol — in a bid to stop the price of fuel from exceeding US$2 per liter (about US$7.50 per gallon) — will help the situation.
Chari, the economics lecturer, agrees with the move, but says despite such attempts "Zimbabwe remains expensive when compared to neighbouring countries such as South Africa and Botswana."
Meanwhile, the country's often complicated multi-currency system looks set to stay for a while. Mthuli Ncube, minister of Finance and Economic Development, announced in his latest financial statement released in June that the use of the Zimbabwean dollar alongside the US dollar would remain in place for the next five years. Attempts to reach the ministry for comment were unsuccessful.
For Gunde and taxi drivers like him, change needs to happen fast. He no longer has a backup taxi to sell should the dire economic situation continue.
"It was a hard blow I had to take," he says of his decision to sell the two taxis.
While he lives in hope that one day he will have a more secure business, his daily thoughts are consumed with worries of whether he has enough money to support his wife and two children.
"I tried buying and selling clothes to supplement my income but I didn't get the results I needed," Gunde says.
"Driving a taxi is the only business I know." – Global Press Journal
Binga by-elections called off: ZEC
BY STAFF REPORTER 
The Zimbabwe Electoral Commission (ZEC) has suspended the by-elections for wards 6, 8, 10, 15, and 23 of Binga Rural District Council in Matabeleland North Province which were scheduled for Saturday. 
ZEC chief elections officer Utloile Silaigwana made the announcement on Friday following a High Court order after  Collen Mudenda challenged the nomination of the five councillors who were recalled in October by the MDC-T party. 
"The Zimbabwe Electoral Commission would like to inform members of the public that the High Court has ordered the suspension of by-elections for wards 6, 8, 10, 15, and 23 of Binga Rural District Council scheduled for Saturday 03 December 2022," Silaigwana said. 
"This follows urgent chamber applications by Collen Mudenda who challenged the nominations of John Simunene Sikabotu, Kingson Mpofu, Mathias Mudenda, Joseph Mwembe, and Wilson Siampolomba on the grounds that they were disqualified from contesting as candidates in terms of Section 119 (2) (h) of the Electoral Act.
"The Section states that a person shall be disqualified from being nominated as a candidate on the nomination day or the day of an election when he or she is in default with the payment of any levy, rate, charge, or tax due and payable to the council concerned for more than 120 days."
Silaigwana said the High Court ordered that the Commission should not proceed with the by-elections for the five wards pending the hearing of thr cases which was postponed to  January 4, next year. 
He, however said  despite the Binga order, by-elections for ward 20 of Binga Rural District Council, wards 4, 5, and 18 of Gweru Municipality, and ward 28 of Mberengwa Rural District Council will go ahead ahead as scheduled on Saturday. 
Myths on Covid-19 pandemic spread across Hwange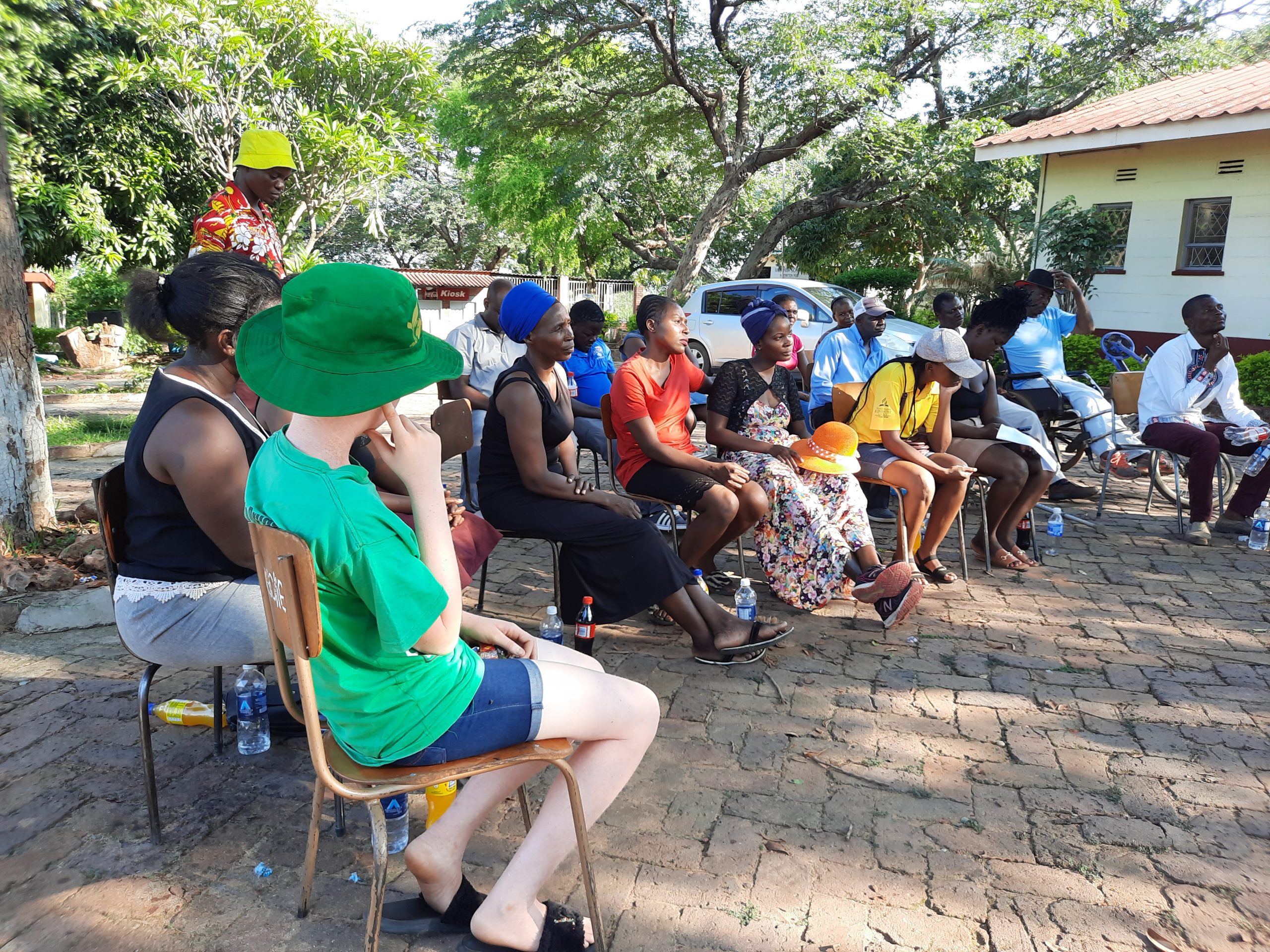 BY NOKUTHABA DLAMINI
Innocent Tevedzai, chairperson of the Zimbabwe Chamber of informal Association for People With Disabilities  says after getting inoculated vaccines to prevent Covid-19 pandemic, he was told that he will lose his fertility in the coming years. 
Royal Ndlovu, a Victoria Falls Combined Residents Association member says he was also discouraged from taking the vaccines after he heard that he was not only going to lose his fertility, but vaccines also meant losing his libido. 
Zimbabwe first rolled out Covid-19 vaccines early last year with the country relying mostly on Chinese made vaccines to bring the pandemic that paralysed the economy under control. 
Hwange district, where Ndlovu and Tevedzai come from was one of the areas that were prioritised by the government in the vaccination blitz as it sought to have tourist resorts re-opened for tourists, but community listening sessions held by VicFallsLive in some parts of Hwange district in Matabeleland North showed that some people are still sceptical about the safety of the vaccines.
Community leaders said the government did little to counter the misinformation, which is largely blamed on social media and this fuelled vaccination hesitancy. 
As such, ordinarily, Zimbabweans are caught up in a lot of myths and of course misinformation about the pandemic.
"We were told that we will not be able to conceive as this was intentionally done to reduce the population." Tevedzai said. 
"Lack of verified information made it worse for us because we had to be vaccinated to gain public access at the time when misinformation and social ills such as teen pregnancies rose."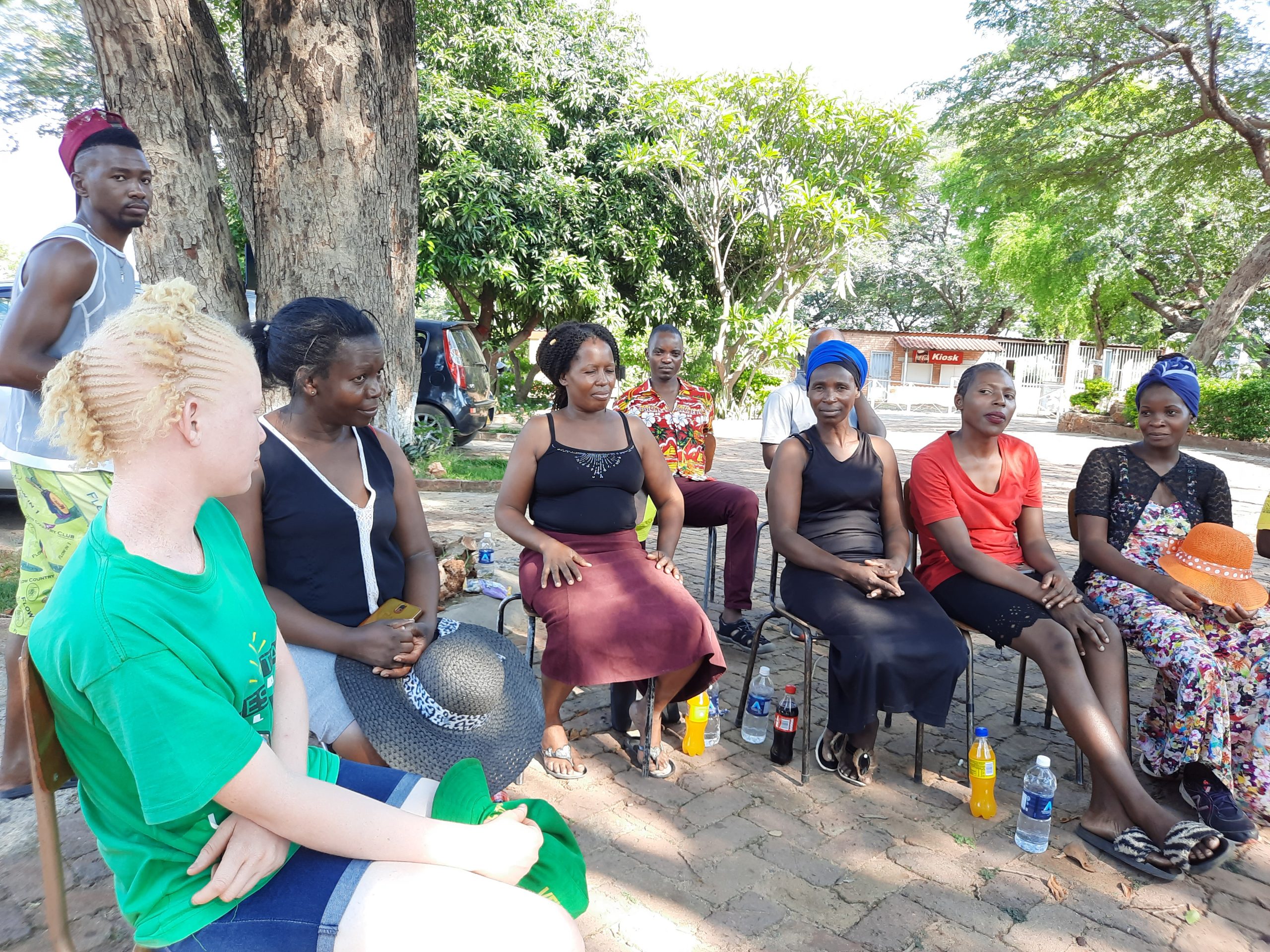 Hwange villagers, like other people in many parts of Zimbabwe were victims of misinformation about the vaccines, including allegations that those who got the Covid-19 vaccine will turn into baboons or that the vaccines were part of a scheme to reduce Africa's population.
Even the World Health Organization says the Covid-19 outbreak and response was accompanied by an overabundance of information, some accurate and some not.
For Michael Ncube, a Victoria Falls City Council' acting Public Health Officer, "this makes it tough for people to then find reliable sources and dependable guidance when they need it to fully curtail coronavirus," he said. 
The myths Ncube added, included claims on cures and prevention.
 "For instance, people were told that when they vaccinate they will lose fertility or will die as this was deliberately done by the government to reduce Zimbabweans population, which is just mythical and therefore untrue,"
"We would like to assure out residents that the vaccines are safe and the country has highly specialised health personnels who also confirmed them and because of those vaccines, that's why we have managed to set a barrier to prevent the transmission and that has paid off, as we have seen hospitalisations and deaths reduced and the economy fully opened."
Zimbabwe has administered over 12 million doses of Covid-19 vaccines so far. 
Armed robber storms Victoria Falls bank, walks away with US$12K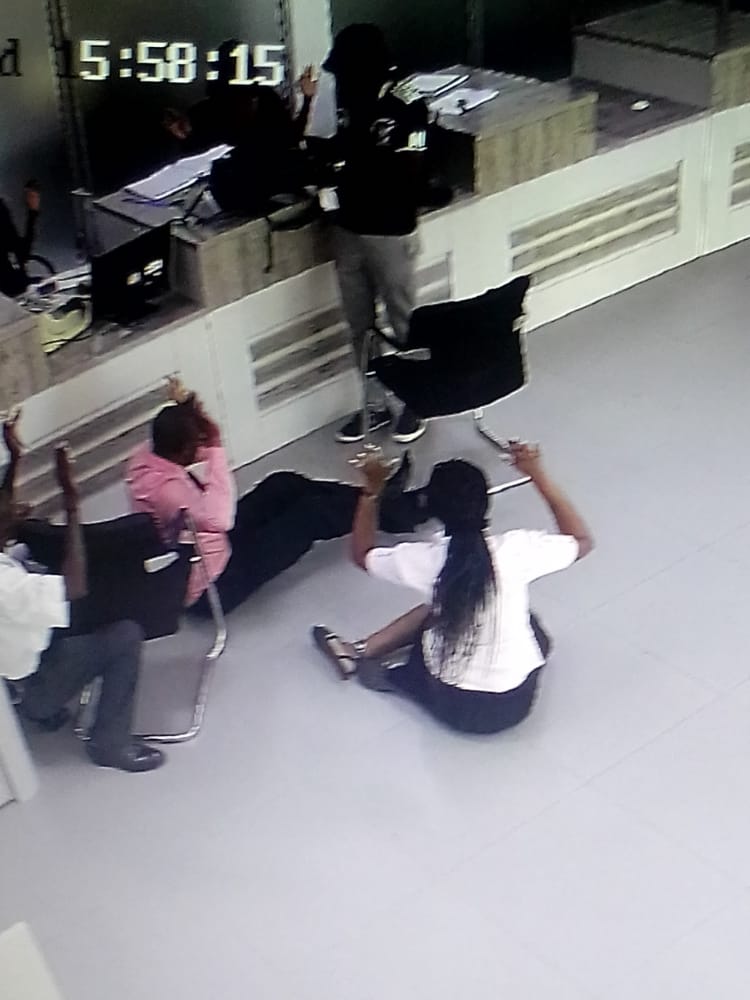 BY NOKUTHABA DLAMINI 
Zimbabwe Republic Police have revealed that the robber who held at ransom ZB bank workers on Wednesday after pretending to be applying for a bank loan got away with US$12 000 cash. 
The man dressed in black and white jersey, a hat and khaki as captured hours later through bank cameras pointing a shotgun towards workers while loading the money in his satchel that he was holding.
"The ZRP confirms that a robbery occurred at ZB Bank, Victoria Falls, on 30/11/22 at around 15.55 pm hours where an unknown suspect, armed with an unidentified pistol, posed as a genuine customer who wanted to enquire on the requirements to apply for a bank loan, "police said in a statement. 
"As the bank was about to close for the day, the suspect remained behind while other customers were leaving. After all the other customers had left, he produced a pistol and ordered the bank tellers to surrender cash in their tills. 
"The suspect stole US$12 000 before fleeing through the back exit door. Investigations are underway to account for the suspect."
According to sources, the man was seen walking away until he disappeared. 
Meanwhile, police said they were also investigating an armed robbery case which occurred at a college in Chitunguza's Seke residency on Monday, where three unknown suspects, armed with three unidentified pistols, attacked a security guard who was on duty at the premises and stole US$3 094 fuel coupons, US$8 076, and $43 100 cash after vandalising a safe.